This Nike Air Max 1 x 90 Hybrid Tastefully Blends White & Red
A clean, accessible option for spring.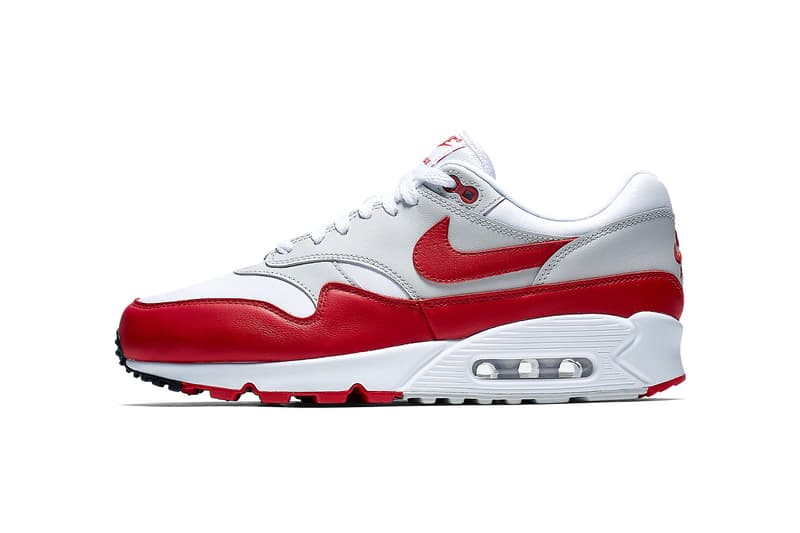 Earlier this month, Nike got ready for spring with the introduction of a floral take on the Air Max 1. An attention-stealing item made for warmer months, the style's blend of "mint, orange and red" helped breathe new life into the shoe. Now, another exciting, unique spin on the Air Max line has emerged.
This time around, a "hybird model" known as the Air Max 90/1 has surfaced. Notably, the shoe combines the Air Max 90 sole and the Air Max 1 upper. Concerning its color, Nike's designers employed a clean mix of white and red.
You can take a look at the Nike Air Max 90/1 hybrid sneaker in the imagery above and the Instagram post below.
At the beginning of this week, the Nike Air Max 90 lineup received a clean "Royal Tint" rework.