Mark Zuckerberg Made $3 Billion USD After His Congress Testimony
His stake is now worth $66 billion USD.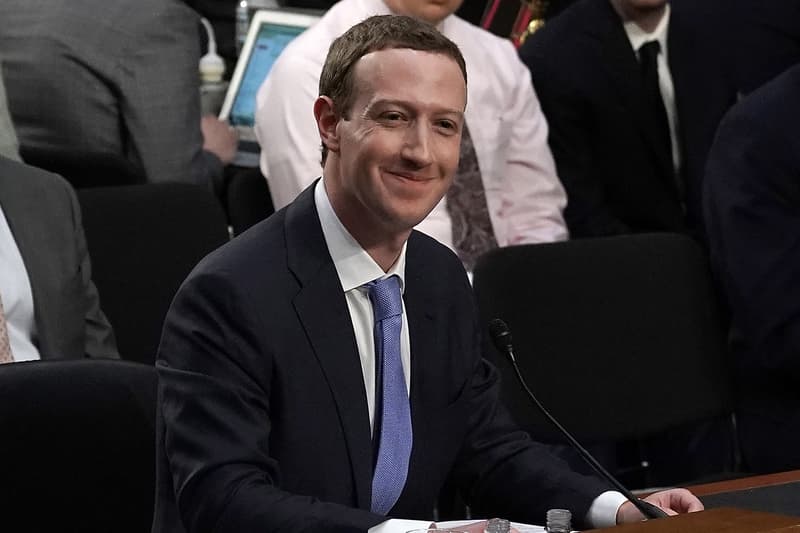 With Facebook's recent Cambridge Analytica scandal, founder and CEO Mark Zuckerberg was summoned to Washington this week to testify before both the House Committee on Energy and Commerce and the Senate Judiciary and Commerce committees. After enduring 10 hours of questions over the span of two days, it's now been reported by CNN Money that Zuckerberg's wealth has jumped nearly $3 billion USD.
Although Facebook shares dipped early Thursday morning, they are still up nearly 3 percent since Zuckerberg entered Capitol Hill to face questions from the Senate Tuesday. In total, Facebook's stock has gained 4.5 percent since the start of the hearings, CNN Money reports. Since Zuckerberg owns more than 401.4 million shares in Facebook, and following the raise in stock prices, his stake is now worth $66 billion USD. Making up nearly all of Zuckerberg's total net worth, Forbes – which tracks real-time data — now lists him at the seventh richest person in the world.
Everyone else who owns shares in Facebook also benefited; the company's total market value has increased by nearly $23 billion USD since Tuesday morning. However, the stock is still down about 7 percent this year, making Facebook "the worst performer among big tech stocks." Shares are also down 16 percent from an all-time high that the company hit just before the Cambridge Analytica data scandal, which Facebook now says has affected 87 million users. Be sure to watch Mark Zuckerberg's Facebook testimony in Washington here.
In case you've missed it, here's why you keep using Facebook even if you hate it.