Kodak Black Found Guilty of Five Counts of House Arrest Violation
He could get a maximum of eight years of jail time.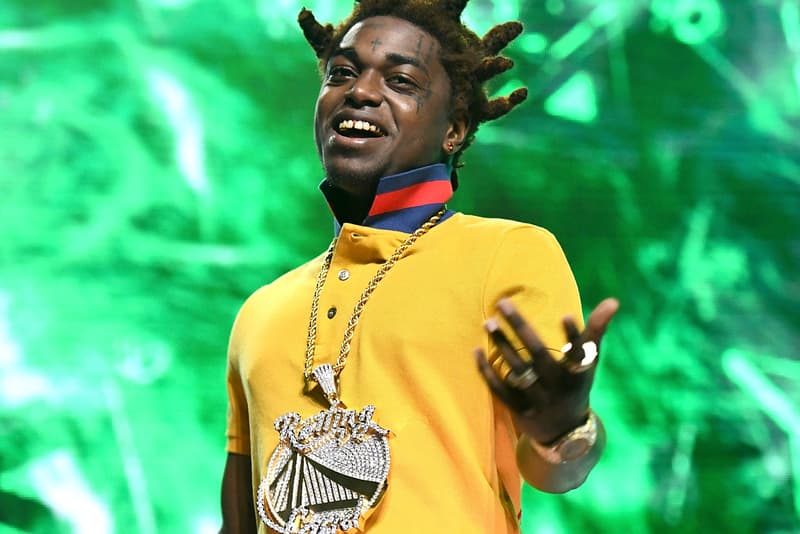 Earlier today, a Fort Lauderdale, Florida judge allegedly found Kodak Black guilty of five counts of violating his house arrest. Judge Thomas M. Lynch made the ruling; prosecutors are looking to give the rapper a maximum of eight years of incarceration for the violation. Last August Kodak went on probation after facing several serious charges. With one year of house arrest and five years probation, the Healthy Kid was allowed to leave home only for work purposes.
Today's hearing revolved around allegations by a Club Lexx bartender named Jennifer Cunningham, who claimed Kodak had assaulted her while he was there in February. Although he was ultimately found not guilty of the battery charges, he was found guilty for going to a strip club without approval from his PO. It's not known whether the ruling contribute to Kodak's jail time; Kodak will return to the courtroom for the follow-up hearing on May 4. Learn more about the verdict via tweets from Sun Sentinel reporter Brett Clarkson below.
Judge finds that Kodak Black is guilty of five counts of willfully and substantially violating his house arrest.

— Brett Clarkson (@BrettClarkson_) April 26, 2017
Court is now in recess for a few minutes while lawyers decide if proceedings should continue today with a 'danger hearing'

— Brett Clarkson (@BrettClarkson_) April 26, 2017
Ok. Here's what's going on with Kodak Black. Guilty on five counts, violating house arrest. No sentencing today. Back in court May 4

— Brett Clarkson (@BrettClarkson_) April 26, 2017
MDPD det. handling allegations made by former strip club bartender against #KodakBlack says accuser never went to police station to meet her

— Brett Clarkson (@BrettClarkson_) April 26, 2017
"I have plenty of battery cases that when the subject is known, that its left open because of lack of cooperation from the victims."

— Brett Clarkson (@BrettClarkson_) April 26, 2017