Discussing UNDEFEATED's BAPE Collaboration and Its Asia Expansion With James Bond
A new chapter for grail La Brea brand starts now.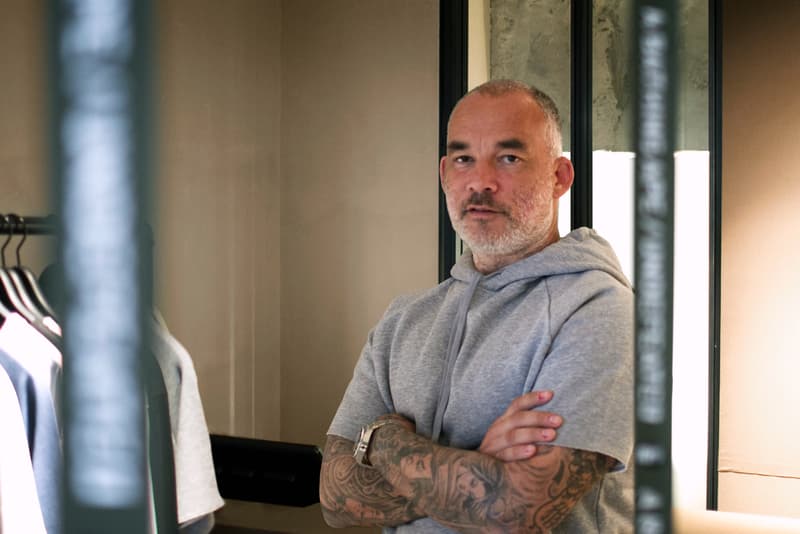 1 of 2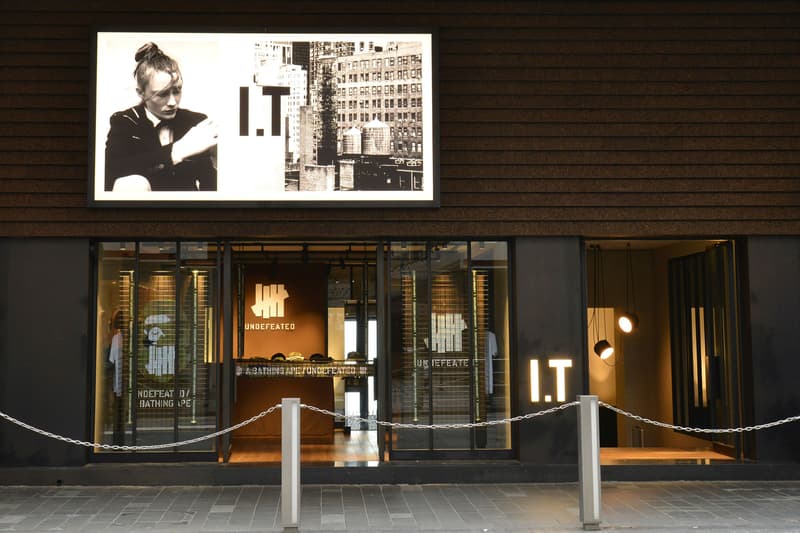 2 of 2
UNDEFEATED has had quite the journey since the early 2000s, going on to produce in-house product that has over time, garnered collaborations with the likes of visvim, Vans, Nike and adidas. A brainchild of co-founders Eddie Cruz and James Bond, the duo launched their first successful sneaker shop on LA's La Brea Avenue before going on to produce their own in-house apparel. Through design references, their sports-driven ethos, and the many launch parties at the La Brea, UNDEFEATED has undoubtedly become a staple within the realm of street culture. As UNDEFEATED and BAPE have rejoined for yet another collaboration, the I.T store in Hong Kong's Causeway Bay serves as the first location for their pop-up tour through Asia. Appearing at the store for a quick interview, we were able to exchange words with Bond and chop it up about the future and expansion of the business.
Starting out all those years ago as a select shop, did you ever think that you would expand to the other side of the world?
I mean do I feel like we could have been bigger, faster? Probably… but it grew organically so I'm happy where it's at. I never really thought we would go as far as we have but I think it's one of those things where until it really happens, it just isn't in your scope of thoughts. I was just happy to have a successful business that people really enjoyed and weren't constantly burning anybody to do so.
How do you think setting up a brick and mortar of any kind would be now?
So many things have been done, so it kind of just comes down to picking a location. I think there's room for anything as long as it's done tastefully. But to be successful and make it work, it has to be done at a certain level — since we have seen so much from the highs and lows in our industry — but in any industry, if you are going to do something, don't just do it to be that guy, it won't seem authentic.
How do you think street culture from the U.S. is interpreted in foreign countries?
The internet and social media has blended everything together nicely. It is all so easily accessible now. When the kids see it online, they interpret it and pick certain pieces from collections they like, so there is a natural progression where some designs are seen as more attractive than others. It's great since there's a nice hodgepodge of streetwear when you travel the world in weird, remote spots.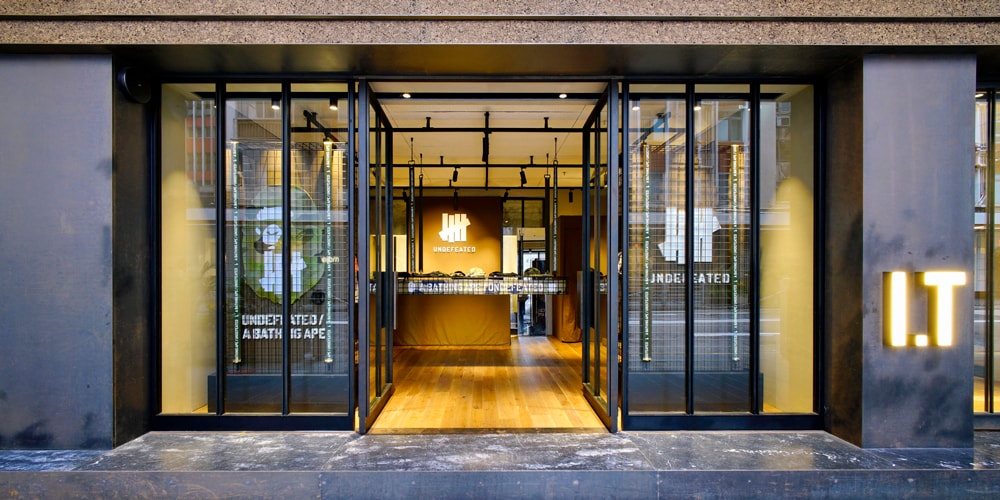 Does the international stockists affect the design process?
Not really, but in the beginning when Stussy held our license to produce clothes — yes, only because they had so many distributors they sold to and had to make sure those distributors were happy and would buy the product. But coming spring '18, we no longer have them as our licensee, so for the first time we're going to do it with our voice, and only our voice. I don't want to say the word educate, but I want to show the world what UNDEFEATED really could be — we hope everyone understands what we are doing enough to buy it on sight.
UNDEFEATED and BAPE have released collaborations regularly since 2012, was there a specific focus this time around?
We kind of felt like "let's just go back to the roots and make it easily digestible." I feel like we've already hit people with so many stories, so we wanted to just do camo with an easy color palette as we make our intro back into China with I.T.
Has collaborating with BAPE changed since their change in ownership?
No not really, it's always when you go to the office and turn in everything that you understand the quality, the level of artwork, and presentation, so you have to come first class or you'll play yourself.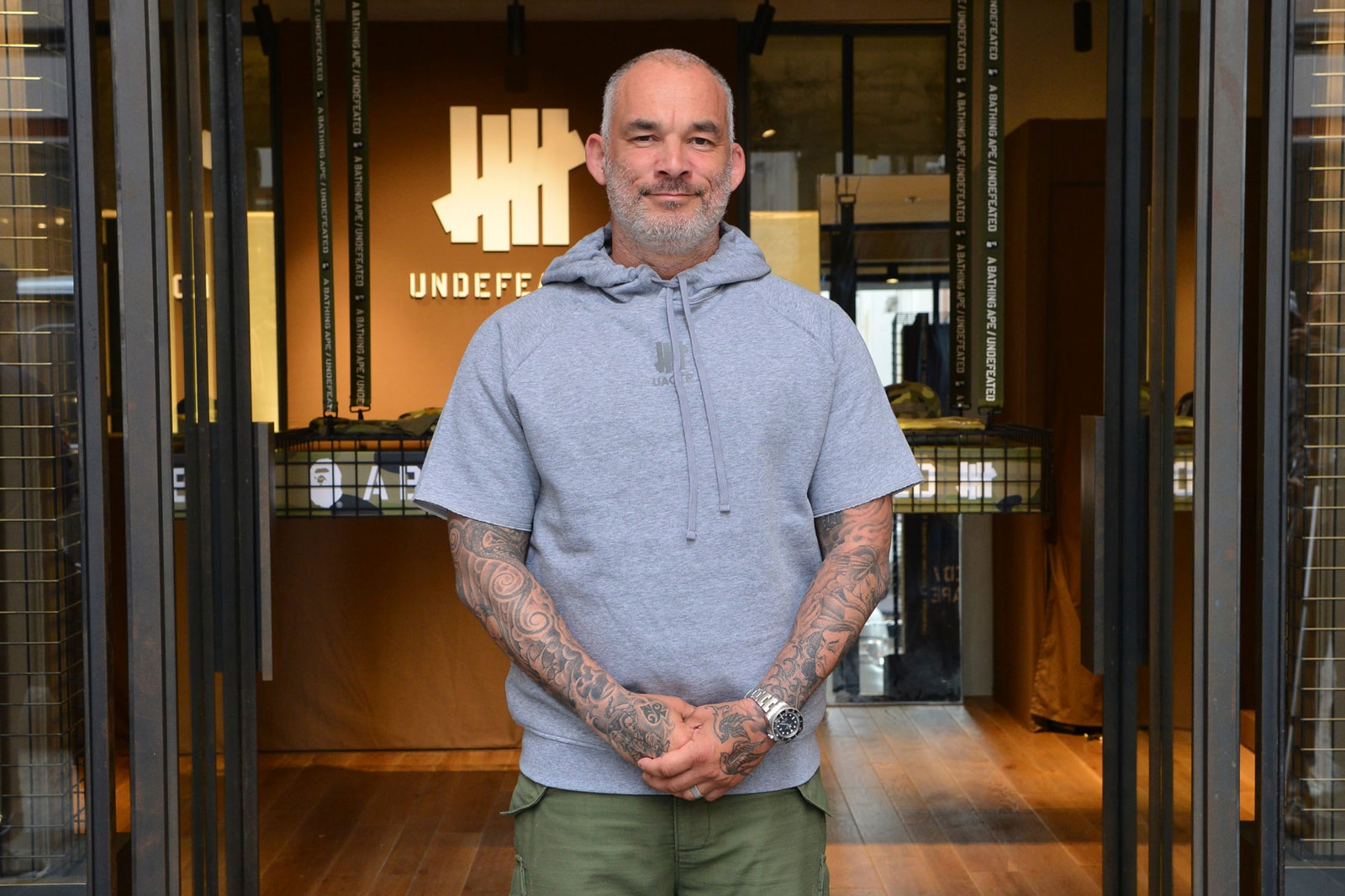 What are your plans for expansion from here?
From this point we are going to keep opening stores. We've taken out leases in the U.S., so we are just going to keep growing organically, and hopefully with running the brand ourselves, the other parts of the business will grow as people search for UNDEFEATED and come directly to us.
While LA has apparently been dubbed the new fashion capital, how are you strategically placing these new shops?
Well we just opened in the Phoenix, Arizona area — but the reality is that the culture can be absorbed from anywhere. For us it's just a matter of going somewhere where there's multiple sports teams; we want to be a sports-minded brand, but not necessarily 'sportswear.' So right now we figure the 95 corridor (largest interstate along the East Coast) is where everyone wants to go. That's a given. From there, just find some interesting cities.
What are your thoughts on these consumer trade shows popping up?
Well ComplexCon was cool because everyone made something specifically for that show, so it was interesting because people came around the world to get that specific item, brands that they wouldn't normally have access to. So I think doing those type of consumer trade shows are great because you have a direct access to the consumer and them to you. It was a success for us.
Image Credit

Drew Pulig/HYPEBEAST, BAPE/UNDEFEATED
Join Our Discussions on Discord
The HYPEBEAST Discord Server is a community where conversations on cultural topics can be taken further.