Jason Derulo Spotlights Haiti in 2018 FIFA World Cup Music Video
Wyclef Jean also makes a cameo.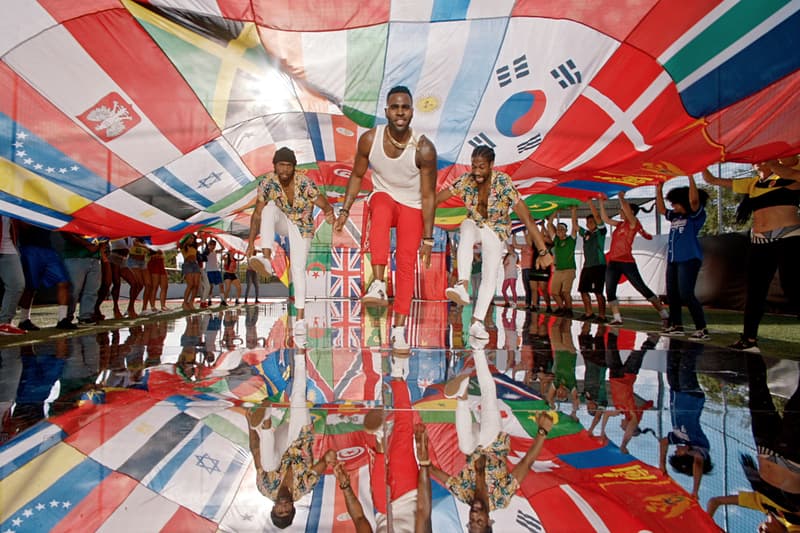 Early last month FIFA released its official Coca-Cola-sponsored anthem sung by U.S. pop star Jason Derulo. Titled "Colors," the track — which was also written by Derulo — emphasizes the excitement that greets the arrival of the World Cup. "Through my years of travel, I've been able to see the beauty in our cultural differences and I wrote "Colors" to celebrate that diversity and be a part of the amazing energy that sports fans around the world give to their teams," Jason Derulo says in a press statement.
Now the accompanying visuals have been dropped by the pop star who travelled to his parents' homeland of Haiti to shoot scenes for the official music video. In the video, people from all over the world can be seen coming out to celebrate their respective flags and nationalities ahead of the Beautiful Game's biggest tournament. In addition, some scenes were also shot in Little Haiti in the streets and at a football field. Wyclef Jean, who is also of Haitian descent, makes a brief cameo where he is seen playing guitar.
Watch Jason Derulo's 2018 FIFA World Cup anthem music video below. Colombian reggeaton star Maluma also released a remix of "Colors" in Spanish, which can be seen below.
Tune in to the 2018 FIFA World Cup which runs from June 14 to July 15 in Russia. In case you've missed it, these are the top scoring FIFA World Cup scorers of all-time.