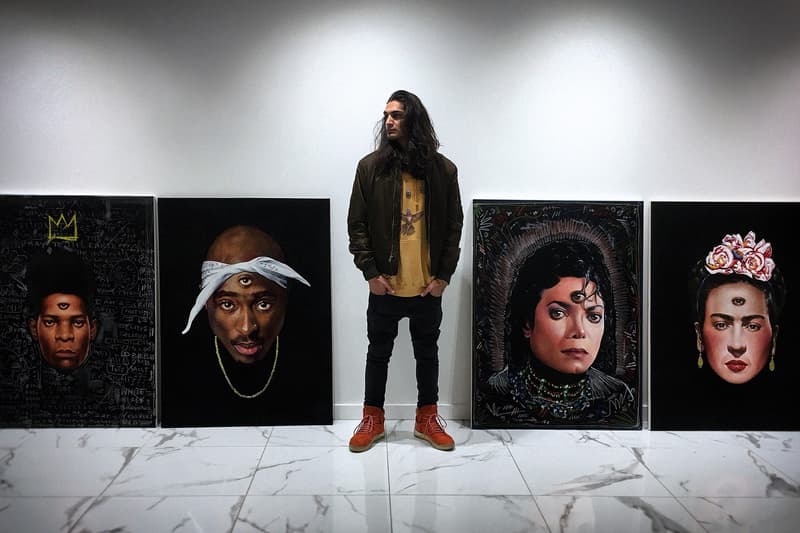 1 of 6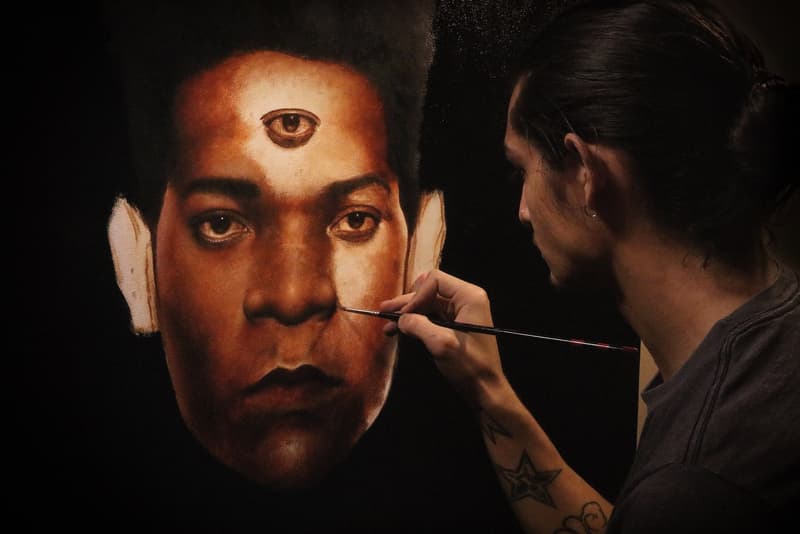 2 of 6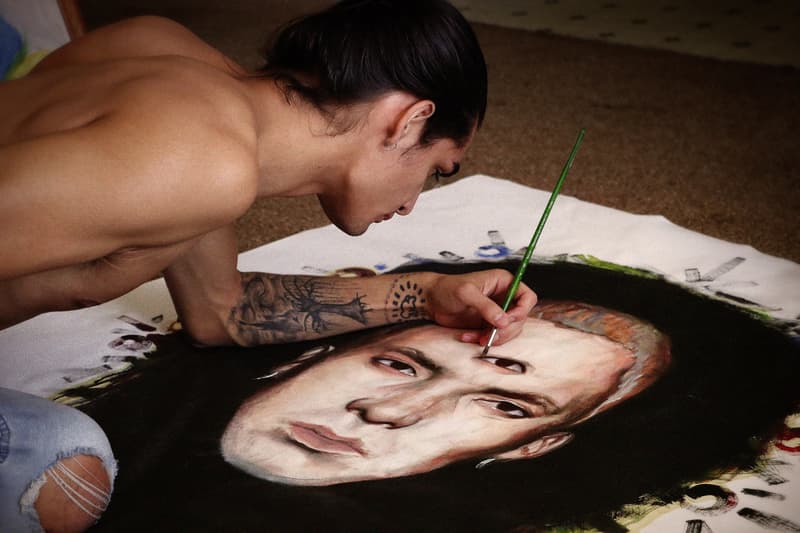 3 of 6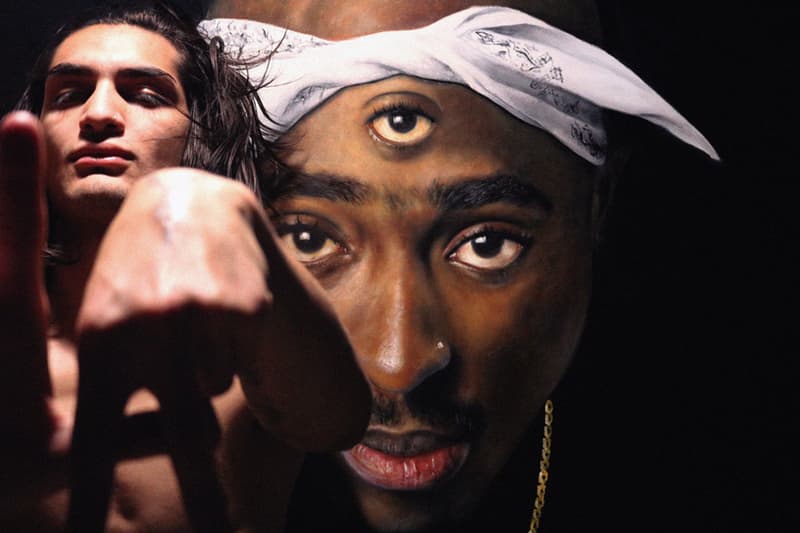 4 of 6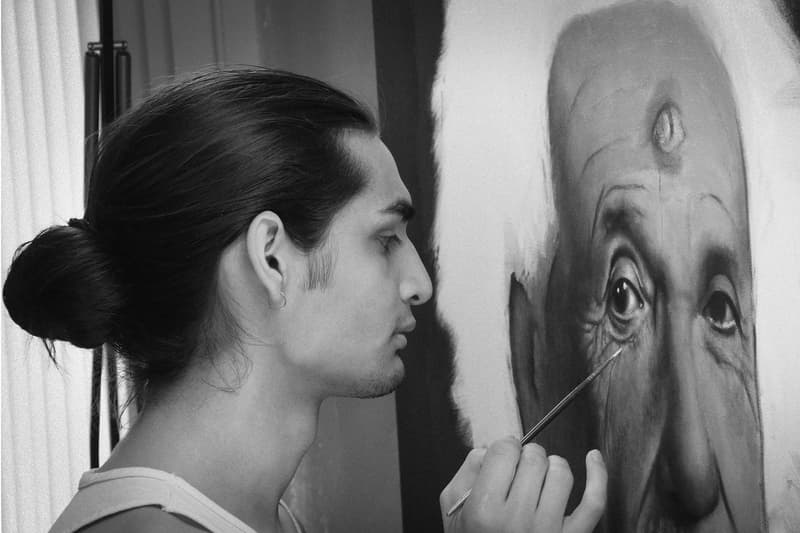 5 of 6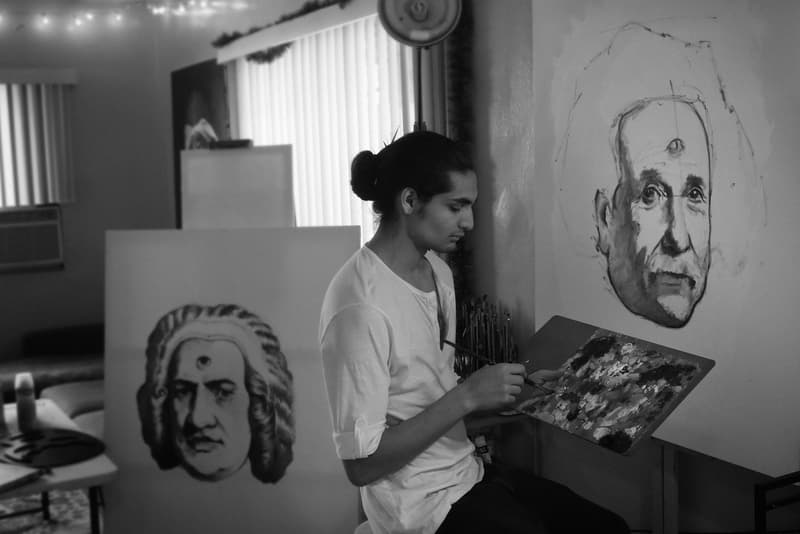 6 of 6
Isaac Pelayo Honors the Greats in New "Vision" Solo Exhibition
Surrealistic portraits of Basquiat, Tupac, Einstein and more.
---
Isaac Pelayo may be in his early 20s, but the Los Angeles-based artist is already erupting in the fine art world. When he's not creating artworks in his personal time, Pelayo produces illustrations for the original Walt Disney Animation Studio in Burbank. It's pretty significant to note that he and his father are the only traditional inkers and painters left in the entire company. His most recent project involved the creation of Westside Gunn's cover artwork for the rapper's new "Chris Benoit" album (depicted below).
Pelayo is gearing up to launch an upcoming solo show in LA titled "Vision." The artist has made a series of surrealistic portraits that pays homage to Frida Kahlo, Walt Disney, Michael Jackson, Tupac Shakur, The Notorious B.I.G., Albert Einstein, and Jean-Michel Basquiat. This current body of work explores the inspiration of the great minds that came before me," said Pelayo. "Visionaries, artists, cultural producers, entertainers, and grandiosos alike; those individuals whose enlightened contributions to history inspire and inform my creative practice today."
View behind-the-scenes photos above and expect "Vision" to launch on June 2. Find the address below.
In recent art news, Fondation Louis Vuitton just launched a new exhibition featuring works by Takashi Murakami, Henri Matisse, and more.
Vision
1108 South Los Angeles Street, Unit 101
Los Angeles, CA 90015
Hours: 7:00 p.m. to 11:00 p.m. PDT