Gorillaz Drop New "Saturn Barz" Remix Featuring Popcaan
With more remixes to drop next week.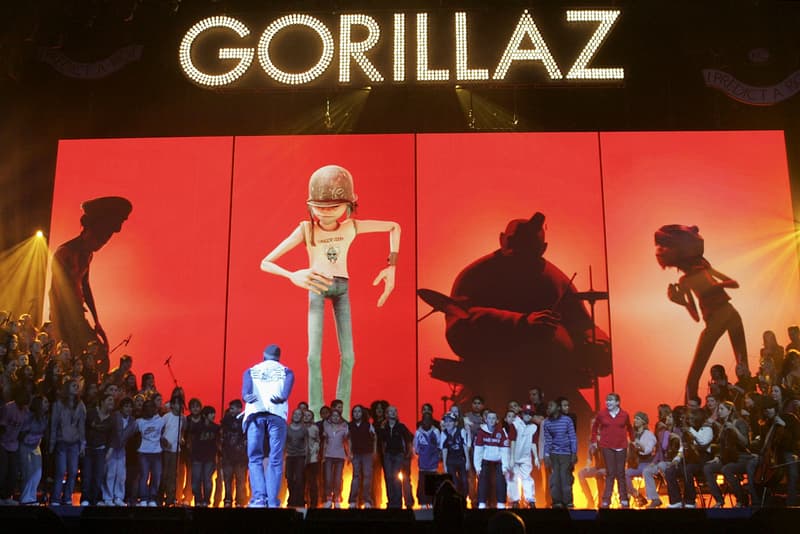 Animated rock band Gorillaz have been continuing their meteoric rise since returning to the music world after a six-year hiatus. The band's highly-anticipated album Humanz will also feature the likes of Danny Brown, Pusha T, De La Soul, Popcaan, D.R.A.M. and Vince Staples to name a few. Not only that, just last week, Gorillaz broke a YouTube record for the visuals for "Saturnz Barz," which was made available in 360-degree virtual reality. The six-minute video hit more than 3 million views within the first 48 hours of being released.
Now, the band released a new remix of the song by the Montréal-based production duo Banx & Ranx which was shared during the latest episode of MistaJam's BBC Radio 1 show. The duo is known for their dancehall and reggae feel. Check out a clip of the remix below. For the full track, catch it on MistaJam's BBC Radio 1's latest episode at the 53:13 mark.
Also, just last month, Gorillaz revealed the entire Humanz album via a concert in London. The full tracklist of the album was played to the packed-out crowd, making for an unforgettable night for those in attendance. Humanz drops on April 28.
Catch the remix we did for @gorillaz (Ft. @PopcaanMusic ) premiered on @bbcradio1 @mistajam 7 -10 PM UK ?? #saturnbarz #banxnranx #gorillaz pic.twitter.com/4Rix78JCr2

— Banx & Ranx (@banxnranx) April 1, 2017