Everything to Know About Drake's Zane Lowe Interview
Listen to the stream and read highlights from the conversation here.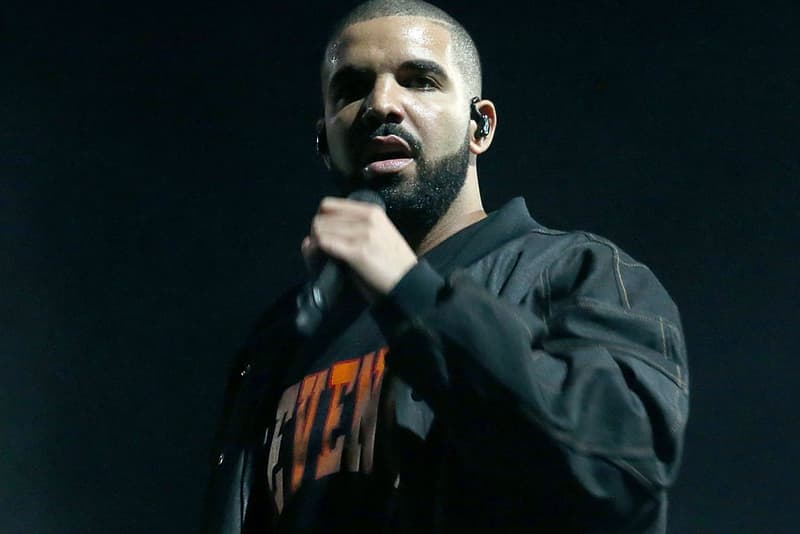 After much anticipation, Drake's fourth studio album VIEWS has finally arrived. Other than the album drop, fans are also excited to listen to the 6 God's interview with Zane Lowe on Apple Music's OVO Sound Radio. During the interview, Drizzy talked about a variety of topics surrounding the creation of the album. Listen to the conversation here and make sure to stream his album here.
Check out a few highlights from the interview below, as reported by The FADER.
On "the 6"
"I think the announcement was more than just the album title it was a shift in the city—we saw an opening there. The name took on a life of its own. Now the city is obviously referred to as was it is."

On If You're Reading This It's Too Late
"I always looked at it like a bridge to where we are today."

On Taylor Swift's Apple Music commercial
"She's just such a sweetheart. She's so angelic to me."

On upcoming music
"I got other songs I got this summer. By the time I get to the tour, I'm going to have a whole arsenal of songs that don't even have to do with VIEWS."

On "Hotline Bling"
"Just kind of taking it for what it is. I recorded it in a hotel room in London. I remember my camera man Theo, we had a great classic conversation—I remember, he said, 'I didn't get it.' It's almost an emotion I search for, I don't want you to get it right away. If you're able to get it right away and say 'okay, I get it. That's a great song.' I don't want that. It was a magical moment…I expected the reaction. I was praying for [success]!"

On Toronto's changing seasons
"The album is based around the change of the season in our city. It starts around in wintertime. Starts with "Keep The Family Close." Winter to summer and back to winter again. It's just to show you the two extreme moods that we have. We love our summers but we also make our winters work…You start to value your days a lot more when most people won't go outside type of thing…It creates a different person. I thought it was important to make the album here during the winter."

On JAY Z's short "Pop Style" verse
"I just ended up going with my version of the song. Jay didn't really do a verse. Really Ye just sent it to me like that. Jay just did my first few lines for me…People want to hear Jay rap. I've expressed my admiration and respect for Jay countless times. Sometimes we just fall on opposite ends of the spectrum when it comes to the rap world."

On Kanye West's pool
"He has a phenomenal pool. He has a phenomenal house. Don't get it twisted."

On potential Kanye West collaborative mixtape
"We'll just sit and collaborate. We have a few things…You never know, he'll call me tonight and say, 'I'm putting these two songs out tonight.' He's one of my favorite people period, in the world. I love Ye. He's a really good guy. I grew up with him as a role model. Always given him credit that's why we're here right now. It's amazing to be his friend…We can link each other and discuss anything. Feeling a way on this or just leisure talk, we have a great relationship. I hope we get more music out. We were supposed to do a mixtape together an album together."

On Rihanna
"We're not just forcing the story…we have genuine energy between us. It came to fruition after we did work. She just got in the studio and just bodied it. It was flawless victory. It was every nuance cadence…We do great music together. It's hard to do guy/girl collabs…I think [our chemistry is] what makes the records better. We're not just forcing the story…we have genuine energy between us."

On The Weeknd
"I'm proud of his success. We grew up with the same goal to do this. A lot of the time we spent trying to do this together. We spent real time. We put in real work together. I'm proud of his success. We both had our moments where we both felt a way and went a little left. I have nothing but love for everyone over there."

On Nicki Minaj and Young Money
"I'm just a person who is grateful for all the names you mentioned. It's tough to watch. I have a mutual respect for both guys and pray every day that it gets worked out that we'll find an amicable place. I don't really talk to Nicki. [She's] Another person I have a lot of love for, a lot of respect to her and the past and what we built. I understand what love is and I understand a personal situation. She dealt with me how I would expect her to—with class. I would do the same you know. There were times I was sitting there, waiting to see, you know, how deep is your love? I have respect for Nicki but unfortunately we haven't spoken."

On his mom and dad
"You'll go to sleep and it'll bother you and you'll go to sleep the next night and it'll still bother you a little and then the next day someone else will have done something stupider than you. I was feeling like I was living some lackluster life, cause my dad was going so hard…I've grown to just have an appreciation for the man that he is."

On acting
"I'd love to go back to acting. I feel like I spent a lot of my life honing that craft."