8 Things We Learned From Drake's Interview with Zane Lowe on OVO Sound Radio
Possible forthcoming Drizzy vs. Yeezy mixtape?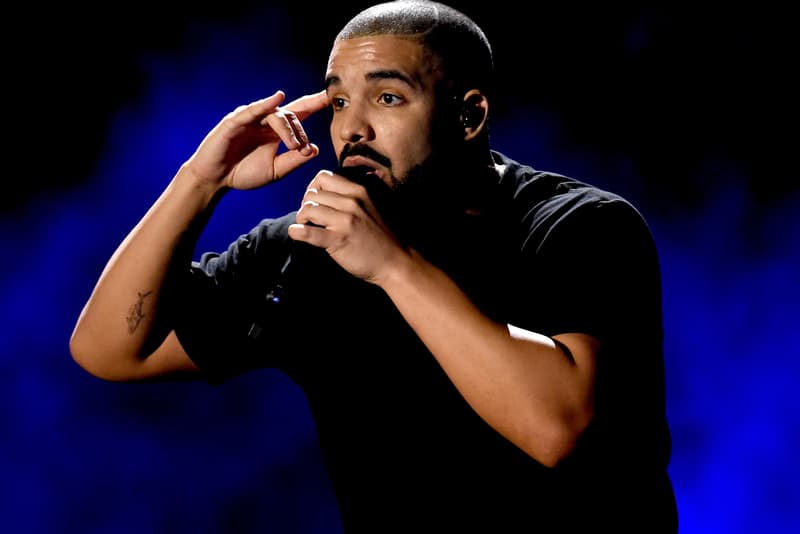 Drake's fourth studio album VIEWS has finally arrived, a LP in ode to his city. In addition to the album dropping on iTunes, Drake also joined Zane Lowe on Apple Music's OVO Sound Radio for an in-depth conversation. During the interview, the two covered an array of topics, from the creation of the album, the artists involved to how it was an honest repertoire led by the ingenuity of production wizard and OVO member Noah "40" Shebib. Clocking out to just over one hour, check out the eight things we learnt from the duo's conversation and listen to the session for yourself below.
"Hotline Bling" Was Recorded in a London Hotel Room
No doubt one of the hottest tracks on VIEWS is the radio-friendly "Hotline Bling," which as Drizzy mentioned in the interview, to be quite an impromptu affair. "I just took the track for what it is. I recorded it in a hotel room in London. I remember my camera man Theo, we had a great classic conversation—I remember, he said, 'I didn't get it.' It's almost an emotion I search for, I don't want you to get it right away. If you're able to get it right away and say 'okay, I get it. That's a great song.' I don't want that. It was a magical moment…I expected the reaction. I was praying for [success]!"
VIEWS Is Based on Toronto's Change in Season
The Toronto native proudly puts his city on his back with every record, with VIEWS as one of the strongest examples. For this particular album, Drake offers a side of him formed by the winter months.  "The album is based around the change of the season in our city. It starts around in wintertime. Starts with "Keep The Family Close." Winter to summer and back to winter again. It's just to show you the two extreme moods that we have. We love our summers but we also make our winters work…You start to value your days a lot more when most people won't go outside type of thing…It creates a different person. I thought it was important to make the album here during the winter."
Drake Has a Bigger Pool Than the Playboy Mansion
Drake's promotional single "Summer Sixteen" nods to the size of his Calabasas neighbor Kanye's gigantic pool which is apparently still half the size of his. "[Kanye West] has a phenomenal pool. He has a phenomenal house. Don't ever get it twisted. His pool is half of a football field. Mine was designed to outdo Hugh Hefners pool. The previous owner wanted a pool bigger than the playboy mansion" says Drake who is also willing to sell the pool for  $100 million USD if anyone's interested.
Drake and Skepta Are Yet to Find a Collaborative Sound
Drake and Skepta have grown fond of each other's music and style in recent times, with Drake going as far as tattooing the initials of Skepta's crew, Boy Better Know on his shoulder. While the two have previously collaborated on a remix of Wizkid's "Ojuelegba," they're yet to commit to some serious studio time, as both are tied up with their own releases, Drizzy with VIEWS and Skepta with Konnichiwa. 
It Wouldn't Be a Record without Rihanna
Longtime collaborators, Drake and Rihanna team up again on "Too Good." In the interview, Drake notes that a successful Drake record needs a Rihanna feature and that the two have a genuine chemistry in the studio. "We're not just forcing the story…we have genuine energy between us. It came to fruition after we did work. She just got in the studio and just bodied it. It was flawless victory. It was every nuance cadence…We do great music together. It's hard to do guy/girl collabs…I think [our chemistry is] what makes the records better. We're not just forcing the story…we have genuine energy between us."
Drake and Kanye May Collaborate on a Mixtape
Aside from his OVO family, Drake speaks of his friendship with Kanye to be an authentic one, before casually mentioning the two may in fact have something big in the works. "We'll just sit and collaborate. We have a few things…You never know, he'll call me tonight and say, 'I'm putting these two songs out tonight.' He's one of my favorite people period, in the world. I love Ye. He's a really good guy. I grew up with him as a role model. Always given him credit that's why we're here right now. It's amazing to be his friend…We can link each other and discuss anything. Feeling a way on this or just leisure talk, we have a great relationship. I hope we get more music out. We were supposed to do a mixtape together an album together."
There's No Beef with The Weeknd
Since 2011, Drake and The Weeknd have dominated the charts with their own unique approach to hip-hop and r&b, although their relationship hasn't always been clean. Nonetheless, Drizzy states firmly that he's got nothing but love for the Toronto crooner. "I'm proud of his success. We grew up with the same goal to do this. A lot of the time we spent trying to do this together. We spent real time. We put in real work together. I'm proud of his success. We both had our moments where we both felt a way and went a little left. I have nothing but love for everyone over there."
Drake Doesn't Talk to Nicki Minaj
Drake and Meek Mill's beef started on Twitter with Meek saying Drizzy doesn't write his own raps. While the feud had fans taking sides with their favorite rapper, it left others such as Nicki Minaj (girlfriend of Meek and label mate to Drake) in a predicament, and it looks as if silence may be the best treatment for now. "I don't really talk to Nicki. [She's] Another person I have a lot of love for, a lot of respect to her and the past and what we built. I understand what love is and I understand a personal situation. She dealt with me how I would expect her to—with class. I would do the same you know. There were times I was sitting there, waiting to see, you know, how deep is your love? I have respect for Nicki but unfortunately we haven't spoken."