Drake Is Dropping New Music Today
Announcing the news wearing adidas trackpants and YEEZY 500s.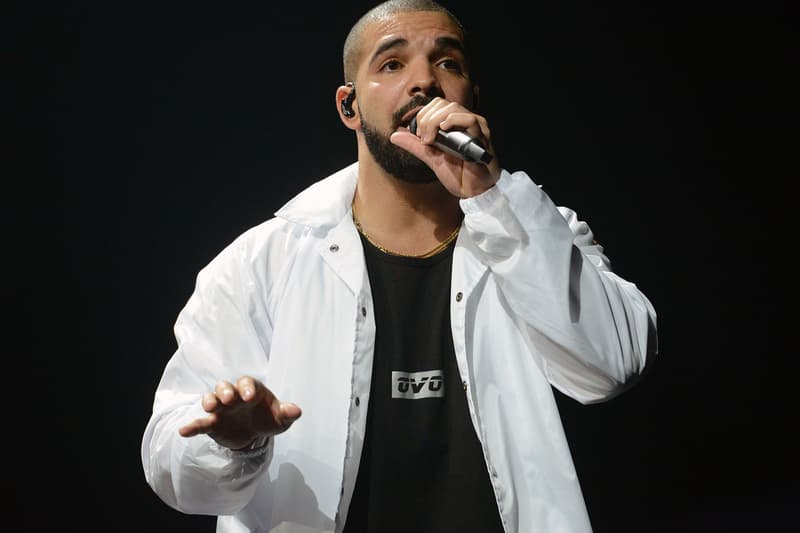 During a surprise appearance at Majid Jordan's show in Toronto, Drake has announced plans for his next single. Taking to the stage, Drizzy revealed that he was "back in the city finishing my album" before saying that he "got a new single dropping tomorrow night too, just in case you got some free time."
As it stands, there's no news on which single Drake is planning to release on April 6, although it could be the Murda Beatz-produced track he recently announced. The new release is set to be the followup to the Scary Hours EP, which featured the record-breaking "God's Plan."
When he took to the stage, Drake was wearing YEEZY 500s, a YEEZY nylon parka, and adidas track pants for his performance, further fueling the rumors that he is set to sign for adidas.
Drake spotted wearing YEEZY Nylon Parka and 500s at Majid Jordan's show tonight. ? via @935TheMoveTO. pic.twitter.com/YNYHS9XB6q

— TeamKanyeDaily (@TeamKanyeDaily) April 6, 2018
@welcomeOVO @Drake @majidjordan ? New single tomorrow night pic.twitter.com/rwvlNh84C6
— Gee Geronimo (@GeeBoyWonder) April 6, 2018