UPDATE: Amazon and Tesla Named Among Most Dangerous Workplaces in U.S.
The car companies serious injury rate is 83% higher than any other car factory in the U.S.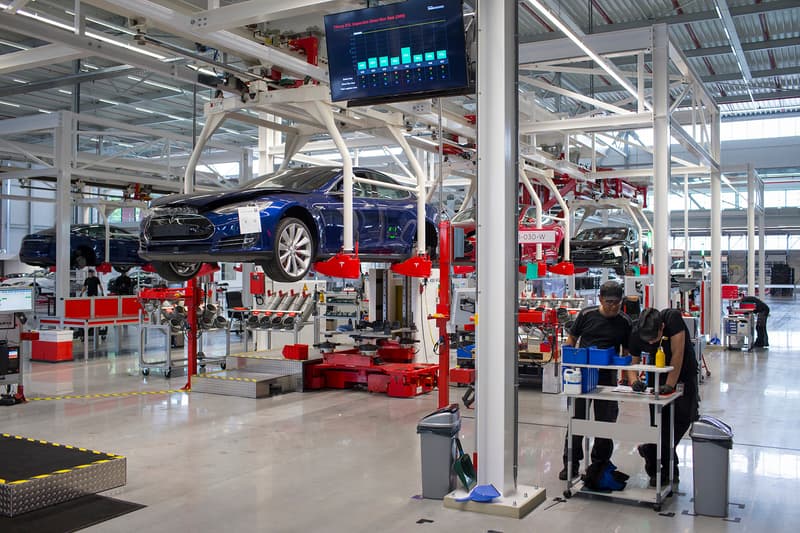 UPDATE: Amazon replied to the story and made an official statement below:
Amazon has created over 130,000 jobs in the last year alone and now employees over 560,000 people around the world. Ensuring the safety of these associates is our number one priority. Operational meetings, new hire orientation, process training and new process development begin with safety and have safety metrics and audits integrated within each program. We expect our leadership to continually improve the safety results of their operations by reducing physical risk through the design of processes, equipment and work areas, applying high standards of safety performance each day, improving capabilities through training and coaching using rigorous management reporting systems to track and audit their progress. We have also launched the Safety Leadership Index across our US operations where every associate is surveyed through our Connections Program answering a series of questions each month to measure the perception of safety in their facility. Each of these safety programs and measures apply to everyone working in our facilities — full time, part time, seasonal, and temporary. While any serious incident is one too many, we learn and improve our programs working to prevent future incidents. We are proud of safety record and thousands of Amazonians work hard every day innovating ways to make it even better. We encourage anyone to come see for themselves by taking a tour at one of our fulfillment centers — learn more at http://amazonfctours.com.
Amazon and Tesla have appeared on an undesirable list, being named among the most unsafe places to work in the United States. The National Council for Occupational Safety and Health put both companies on a "dirty dozen" list that ranks companies by their factory conditions. The three factors that sees a company placed on the list are the rate of reported injuries, unnecessary risks and whether the company had shown a willingness to address worker concerns.
It was only last week when it was announced that Tesla's California factory was under investigation. The report came about because the Californian Division of Occupational Safety and Health was concerned about worker protections in its Fremont factory. Meanwhile, the report notes that Amazon has had seven workers pass away since 2013 and that the "relentless demand" to fulfil delivery orders leads to harsh working conditions.
Engadget reports that, for Tesla, the report showed significant injuries at factories were 31% higher than any other car factory and 83% higher when focused solely on serious injuries. The paper also cited a Reveal investigation that claimed that improvements in injury rates were down to underreporting rather than workplace improvements. Tesla has responded to the report, citing that it had already countered Reveal's report. It has said it's made several improvements to its workplace. As of yet, Amazon has yet to respond.
In related news, Amazon is working on a top-secret home robot project.