Travis Scott on Falling off Drake's Stage, "I Didn't Fall, Dude, I Flew"
"I'm a magician, like David Blaine. I could never fall."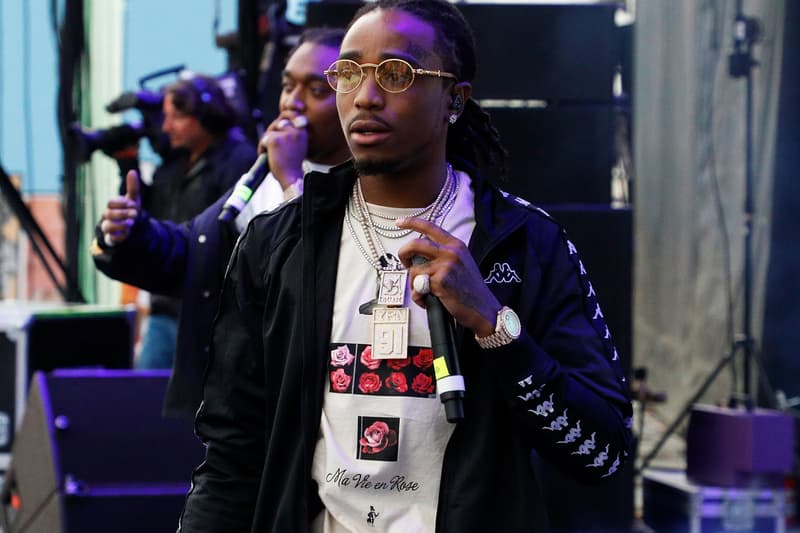 In a recent interview with British GQ Style, Travis Scott was asked about falling off stage at Drake and Young Thug's recent tour stop in London. At the 'Boy Meets World' show at the 02 Arena, Scott took a fall through a hole in the stage, breaking the giant globe that had been a fixture of the tour leading Drake to offer refunds to those at the show. Scott stated, "I didn't fall, dude, I flew, I was floating. I don't fall. Shit, nothing happened. Floating is amazing. It's like getting in a plane. I just flew, man. I'm a magician, like David Blaine. I could never fall. Drake is an amazing person. Also, a magician. He's a big brother, super-talent, he's cool."
Additionally, Scott discusses his upcoming AstroWorld album. "It might be the best music that I made," Scott says. "I have two records on the album that are like, man, they are the best. They tore down AstroWorld to build more apartment space. That's what it's going to sound like, like taking an amusement park away from kids. We want it back. We want the building back. That's why I'm doing it. It took the fun out of the city." Guess nothing can hurt the Houston artist now after launching his own record label and announcing the tour dates for his 'Birds Eye View' tour which you can check out here.