RIPNDIP Is Dropping Exclusive New Kicks This Weekend
LORD NERMAL is back.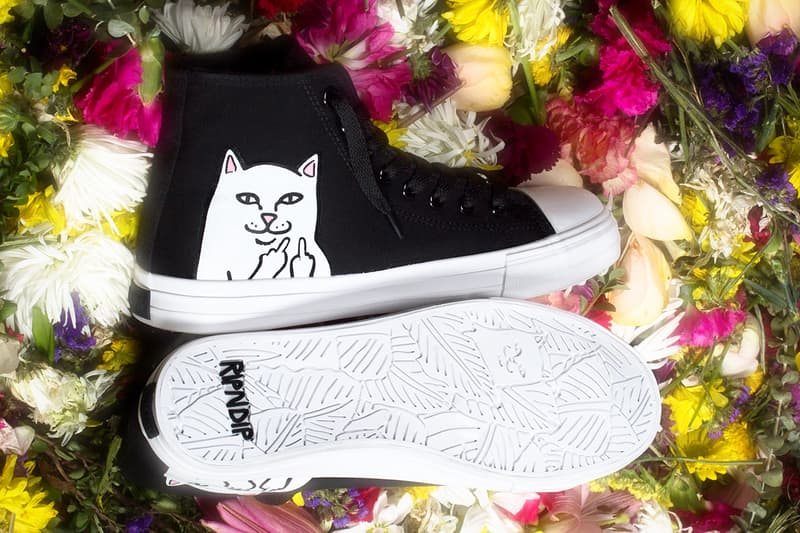 At the very end of last year, skate-minded creative force RIPNDIP delivered a noteworthy Fall/Winter 2017 collection, delivering a lively mix of cold-weather standouts. Now, with the warmer months upon us, the lifestyle-motivated label is back with an exclusive new sneaker drop.
Specifically, RIPNDIP has cooked up some straightforward, black and white, everyday shoes with the recognizable LORD NERMAL graphic featured prominently. The initial product announcement has also been accompanied by a special promotional teaser, adding some lighthearted, cartoonish energy to the drop.
You can check out some shots of RIPNDIP's latest sneaker release above and below, and head on over to the RIPNDIP pop-up event this Saturday, March 3 to pick up a pair for yourself.
For a more fully-formed offering from RIPNDIP, check out the West Coast brand's regionally-flavored Spring/Summer 2017 lookbook.
RIPNDIP Pop-Up
441 N. Fairfax Ave
Los Angeles, CA 90036