MLB Foodfest 2018 Will Offer the Best Ballpark Grub From All 30 Teams
Over two dozen meals under one roof.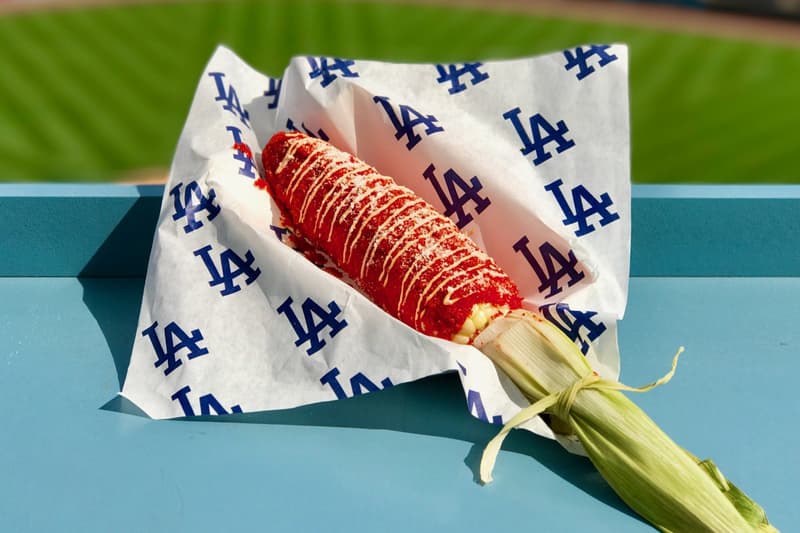 MLB rivalries may be as fierce as ever, but all fans can agree that food just tastes better at the ballpark — if you can justify the prices. The inaugeral MLB Foodfest seeks to provide a solution, blending the enjoyment of ballpark food with a reasonable ticket price, allowing fans to enjoy a variety of hometown favorites from around the country. Each ticket buys a two-hour slot, wherein fans get to taste the best eats from each of the 30 participating teams. For instance, the Mets will serve up New York deli-quality pastrami sandwiches, while the Dodgers are offering a Cheeto-lote: chipotle-lime mayo, parmesan, tajin seasoning and Flamin' Hot Cheetos on a roasted sweet corn on the cob.
Get more information on the April 21-22 event and grab tickets from the MLB website. Elsewhere in the world of sports, Jason Derulo recently debuted 2018's FIFA World Cup anthem.
Introducing the inaugural #MLBFoodFest! https://t.co/jk6cJngRZM pic.twitter.com/39yPZ0zg2z

— MLB (@MLB) March 13, 2018
Attend the first-ever #MLBFoodFest, featuring our Classic New York Deli Pastrami Sandwich!

Info & tickets ? https://t.co/8k4reHzRai pic.twitter.com/N3bSygvvJs

— New York Mets (@Mets) March 13, 2018
#MLBFoodFest in NYC (April 21-22) will bring ballpark favorites from each of the 30 clubs under one roof https://t.co/GgoEHhIDOx

— Dodger Insider (@DodgerInsider) March 13, 2018
Great news #STLCards food fans! We'll be selling the famous Hot Salami Sandwich from @GioiasDeli this season at Busch Stadium. #CardsFoodie pic.twitter.com/iUhpYmjwER

— St. Louis Cardinals (@Cardinals) March 13, 2018