Lacoste Swaps out Croc Branding for World's Most Endangered Animals
The French label introduces its limited edition "Save Our Species" Initiative.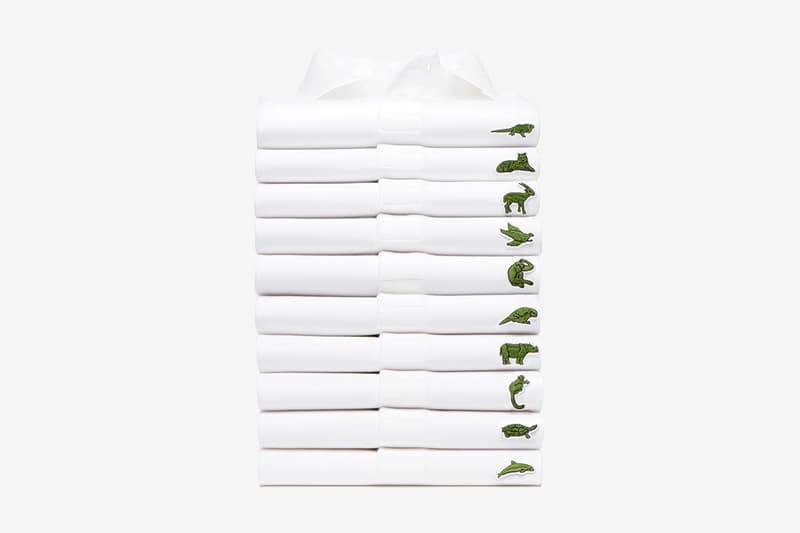 To raise awareness for conservation programs, Lacoste is swapping its iconic crocodile iconography for a series of the Earth's most endangered animals. Ranging from lizards to monkeys, the animals on the shirts are all on the brink of species-wide extinction.
The International Union for Conservation of Nature joins Lacoste for the limited collaboration, which centers around 10 threatened species and limits the number of shirts produced to each critter's population sizes. Anegada's ground iguana is the most population-rich critter of the group with a mere 450 animals left alive, while only 30 vaquitas — porpoises found in the Gulf of California — remain in the world. Lacoste aims to raise societal awareness by replacing its recognizable crocodile branding with the animals, relegating the crocodile to the rear of the white shirts instead. Profits from the collaboration will benefit the IUCN as it fights to ensure the survival of the 10 animal breeds.
Shop the limited edition polos on Lacoste's web store for $185 per shirt. Over in Sumatra, Ernest Zacharevic reshaped the landscape to create a massive SOS for the location's endangered orangutans.