Gucci Mane and Young Thug Battle to Sign Gunna on Twitter
Gucci offers up $1 million USD and Thugger intervenes.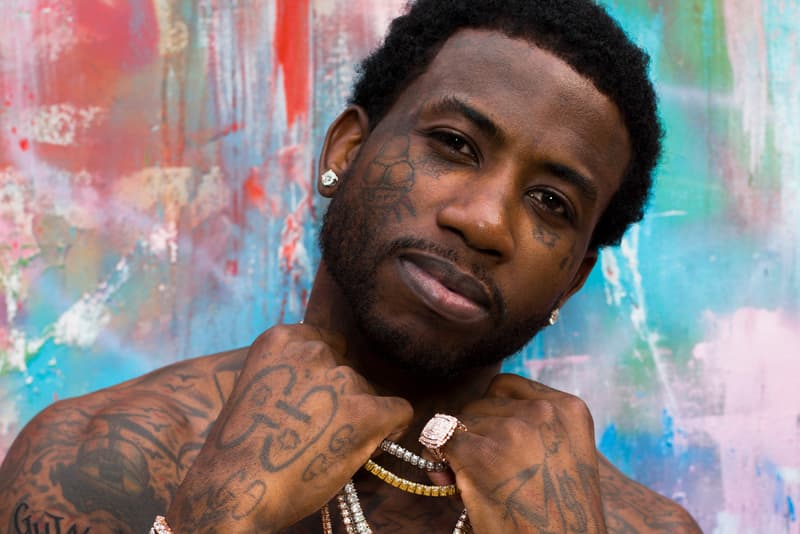 Early Wednesday, March 7, Gucci Mane went on Twitter to publicly offer Gunna $1 million USD to sign to 1017 Eskimo. The problem is, Gunna, a promising Atlanta rapper who recently released Drip Season 3 last month, is already signed to Young Thug.
Thugger also took to Twitter to address Gucci, writing that Gunna already has $1 million USD from YSL, Thug's label. Gunna has not responded to Gucci's offer.
The trio of Gucci, Thug and Gunna worked with each other on "Floyd Mayweather" alongside Travis Scott for JEFFERY. Gucci actually gave Thug his start, signing the Barter 6 rapper to 1017 Bricksquad.
In a recent interview with The FADER, Gunna expressed the message behind his music. "Keep going, grind for what you want, pray, listen to your mama," he said. "[That's] real shit that people in the street tell you, but sometimes niggas just look over it. You put that shit in a song, they going to hear it."
Peep the Twitter exchange below.
Somebody tell @1GunnaGunna I got a million for him to sign today to the #EvilGenius #NoCap #1017vsTheWorld

— Gucci Mane (@gucci1017) March 7, 2018
I gave em that already kid.. #NOCAP https://t.co/NNJSwATNnT

— Young Thug ひ (@youngthug) March 7, 2018