Ducati's Panigale V4 Randomly Bursts Into Flames
The hottest motorcycle around.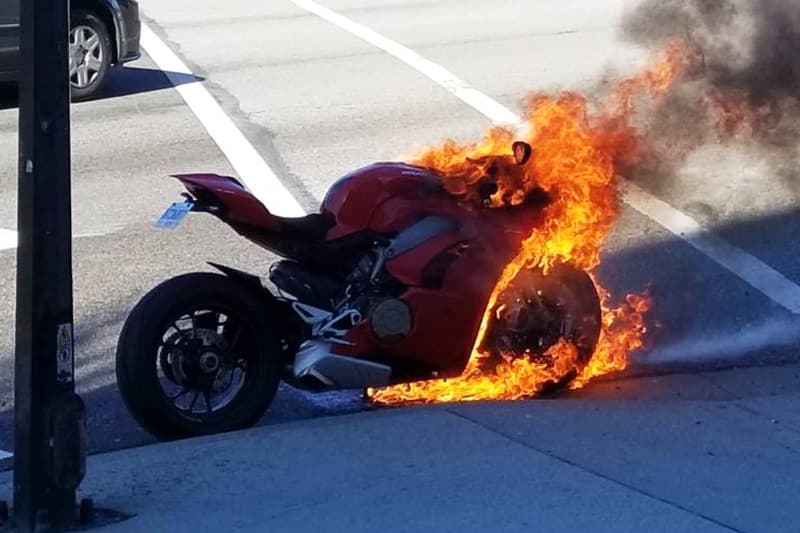 1 of 2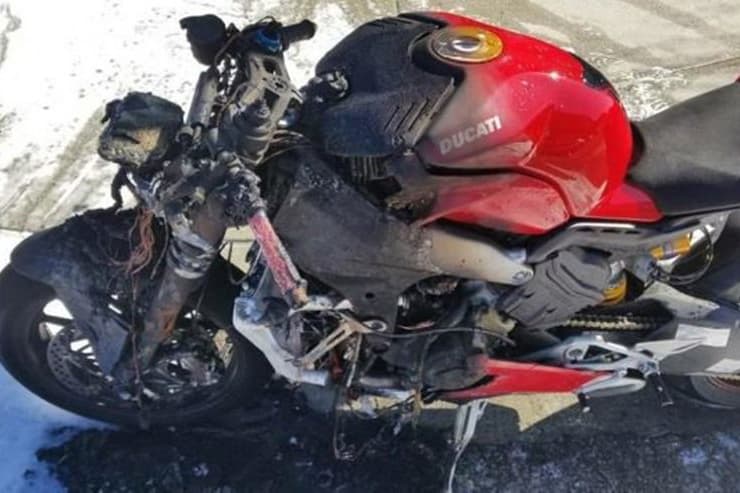 2 of 2
First revealed last November as the ultimate superbike, the Ducati Panigale V4 is one of the most powerful superbikes around competing with BMW's S1000RR and Aprilia's RSV4. Superbikes are known to heat up rapidly, especially during warmer months, and it seems this highly buzzed motorcycle isn't immune. The model now has its first reported incident of going into flames, for which Ducati has taken full responsibility.
According to TopSpeed, Canadian owner Nitrouz parked his superbike on a busy street in Vancouver, Canada. Upon walking away, he smelled burning and turned around to find his $20,000 USD Panigale had burst into flames. Although the Ducati team immediately came to the owner's aid and reassured him a brand new motorcycle, this incident will raise concerns about quality control and possibly reignite debates on the specs for road-legal motorcycles. Should they be allowed on the streets or track-only?
Take a look above. To learn more about Ducati's flagship Panigale V4, watch the review below. For more $20,000 USD bikes, take a look at this Lamborghini x Cervélo P5X "Super Bike."