Willy Chavarria Taps Gothic Workwear for Fall/Winter 2018
Including an interview with the designer himself.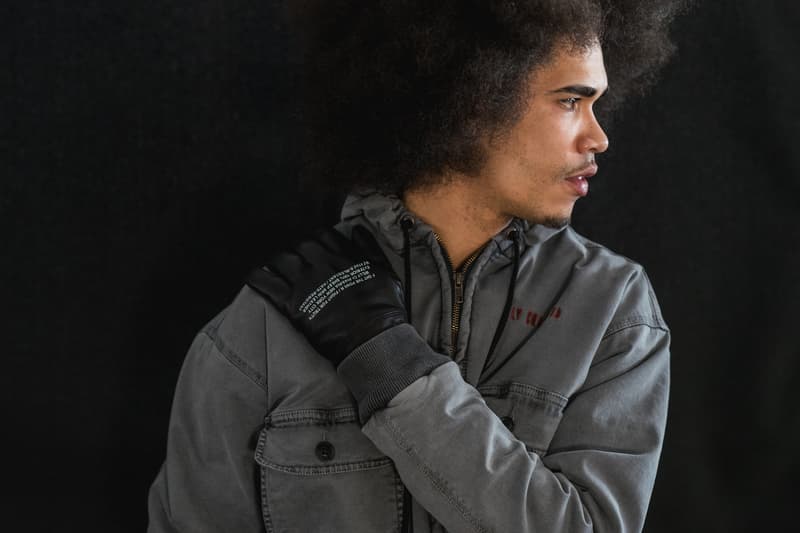 1 of 23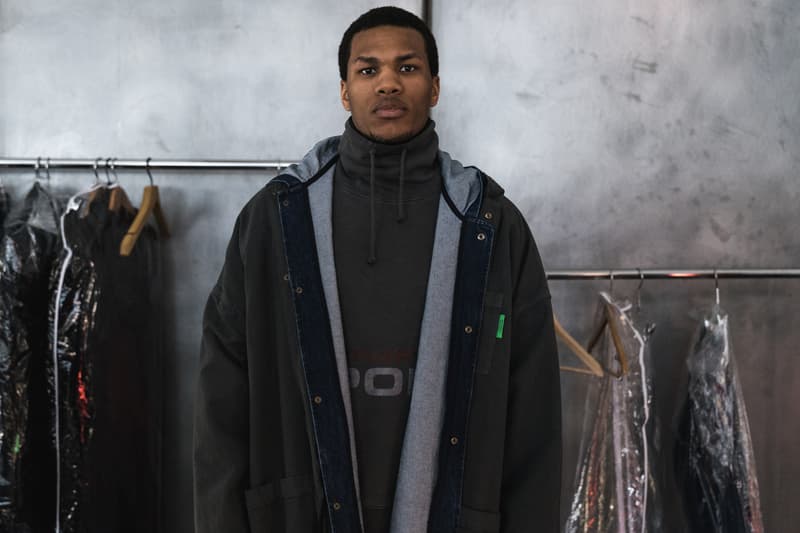 2 of 23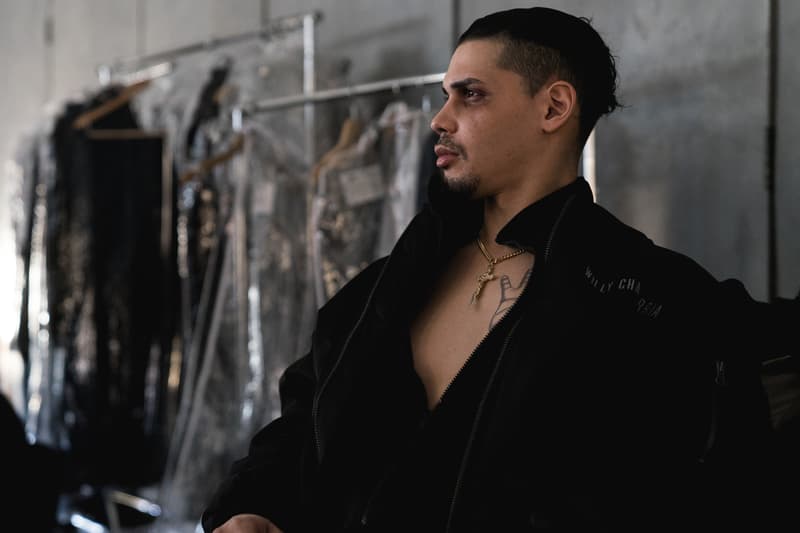 3 of 23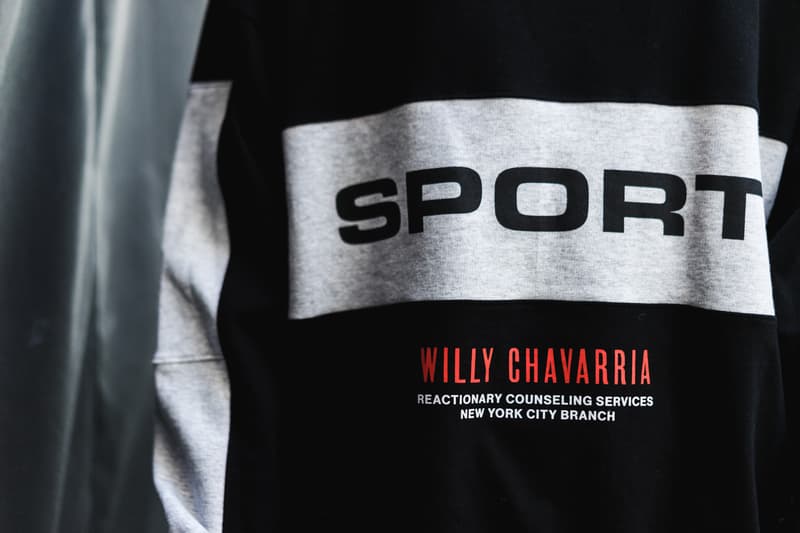 4 of 23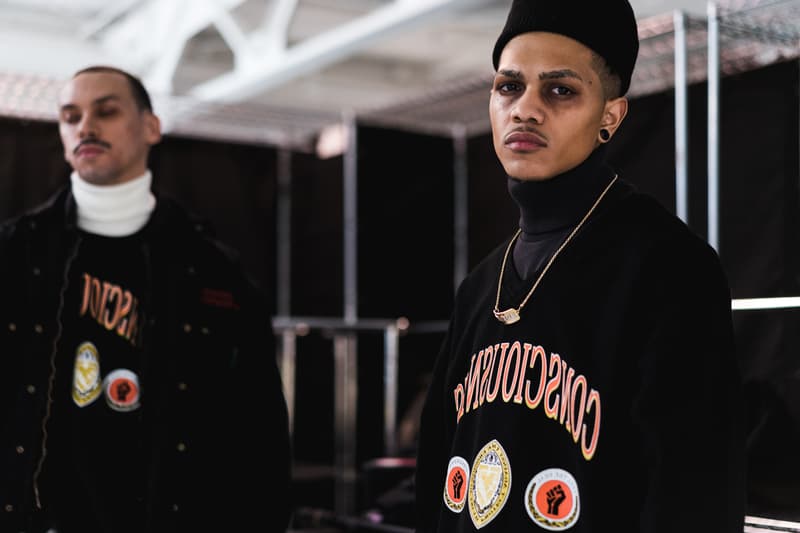 5 of 23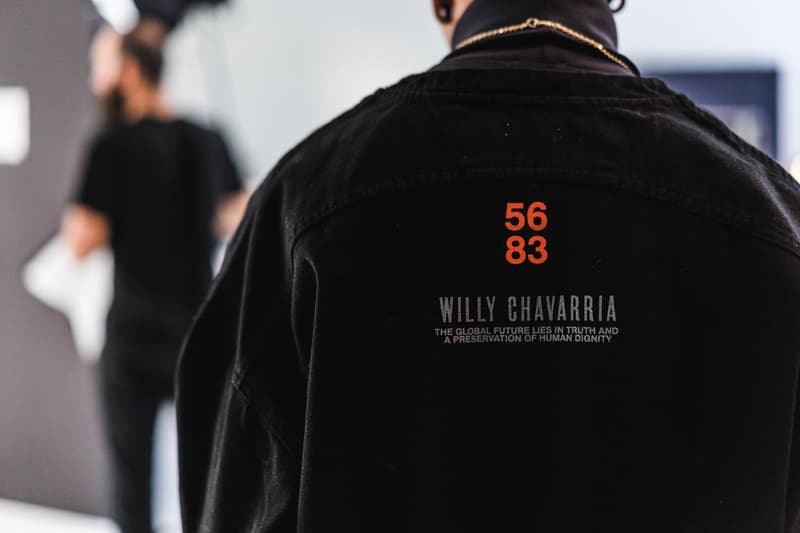 6 of 23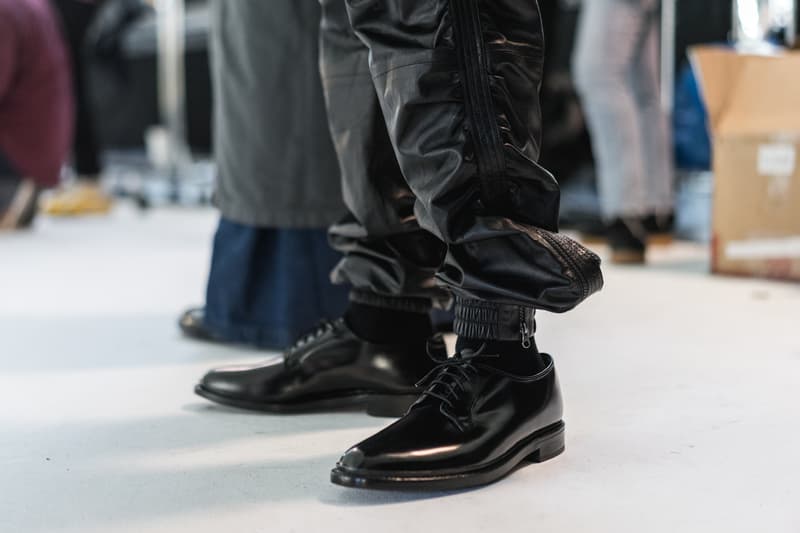 7 of 23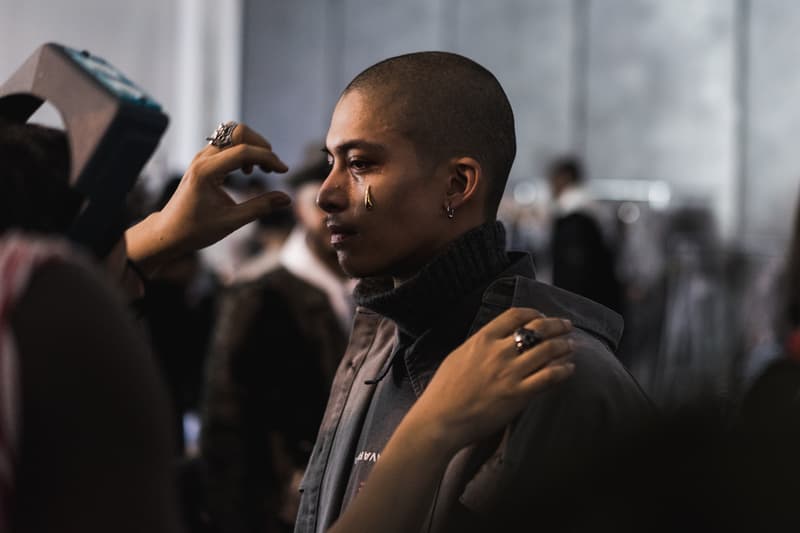 8 of 23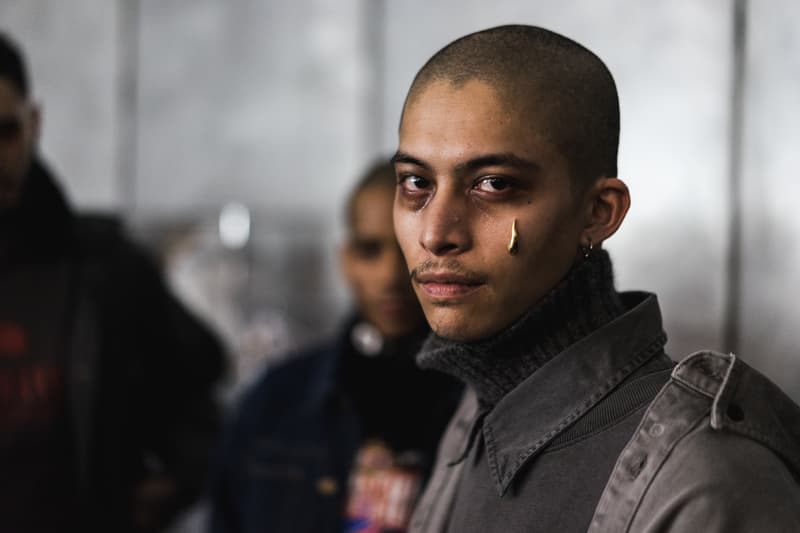 9 of 23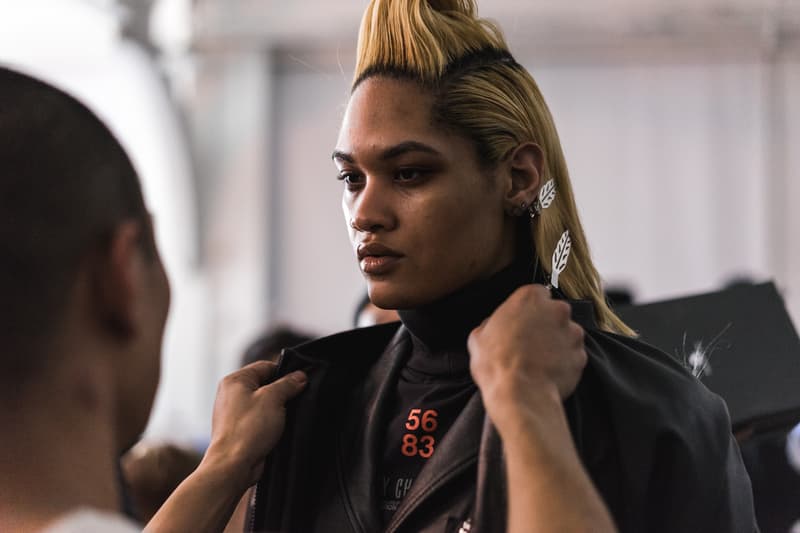 10 of 23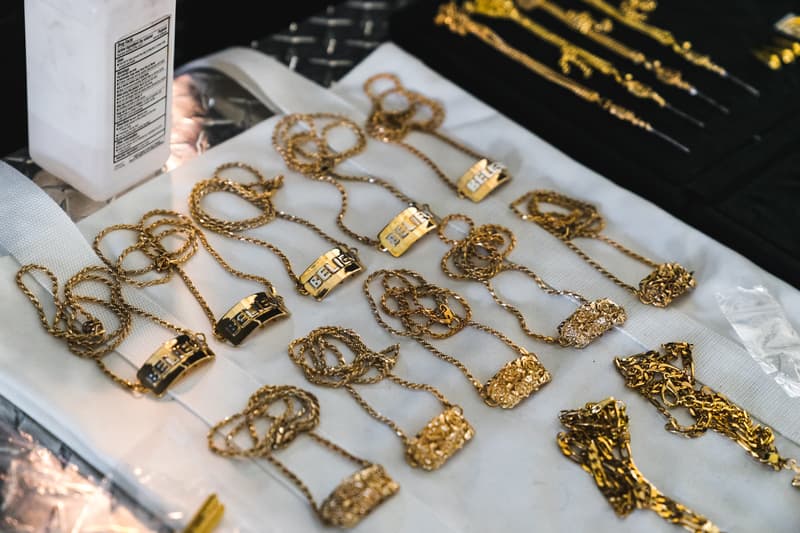 11 of 23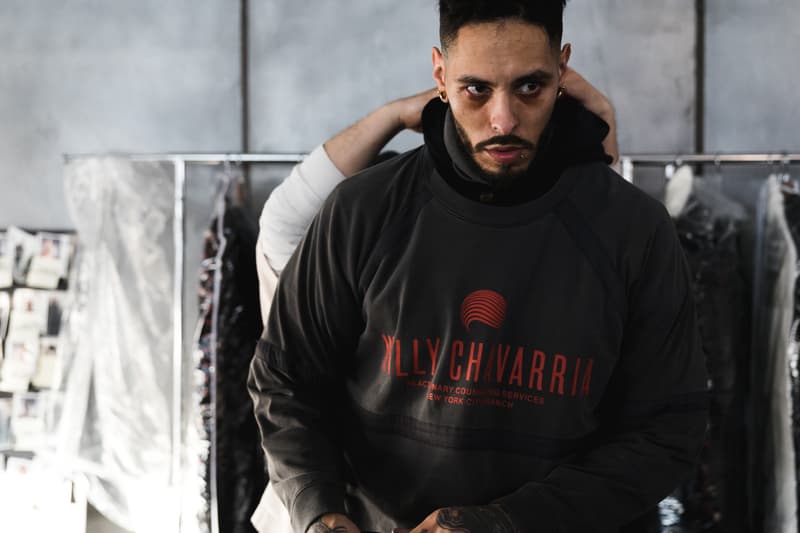 12 of 23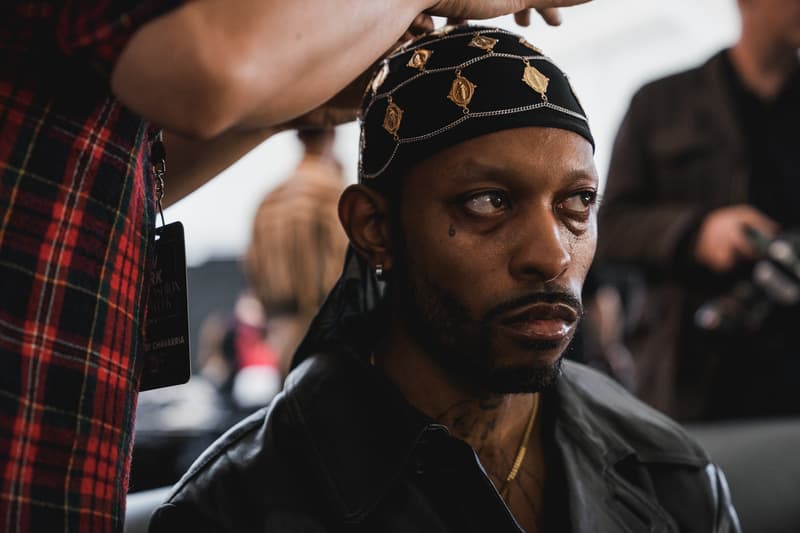 13 of 23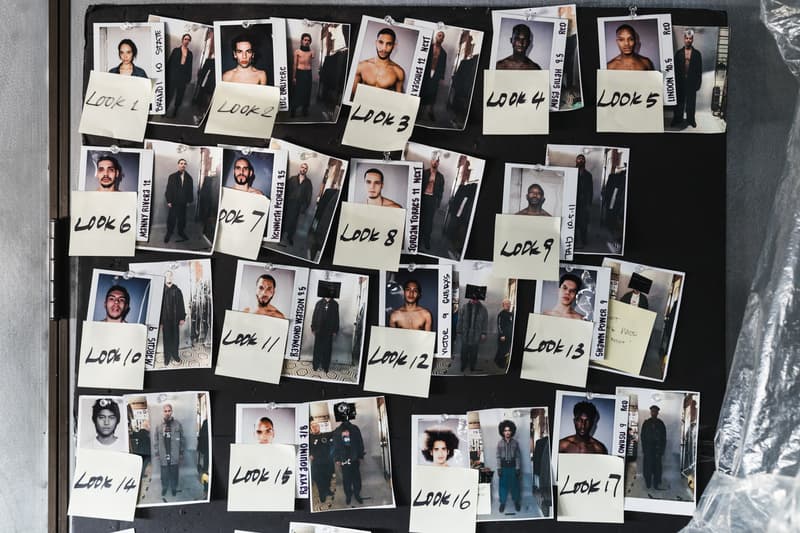 14 of 23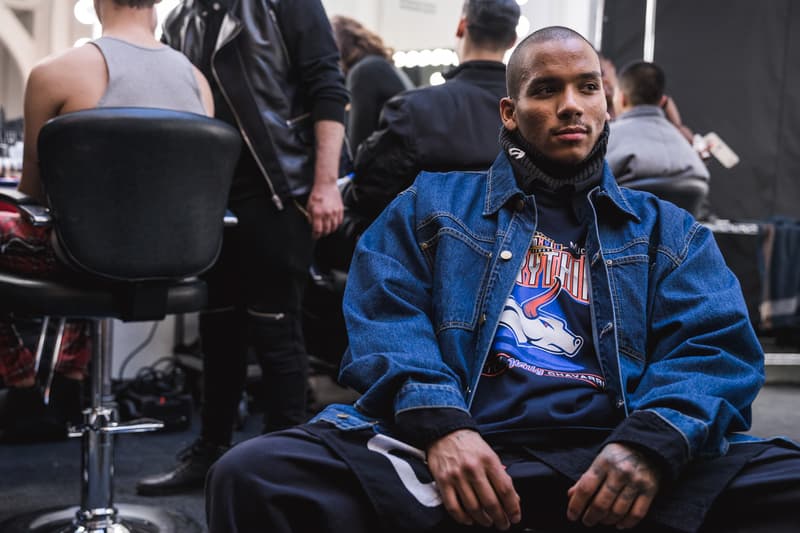 15 of 23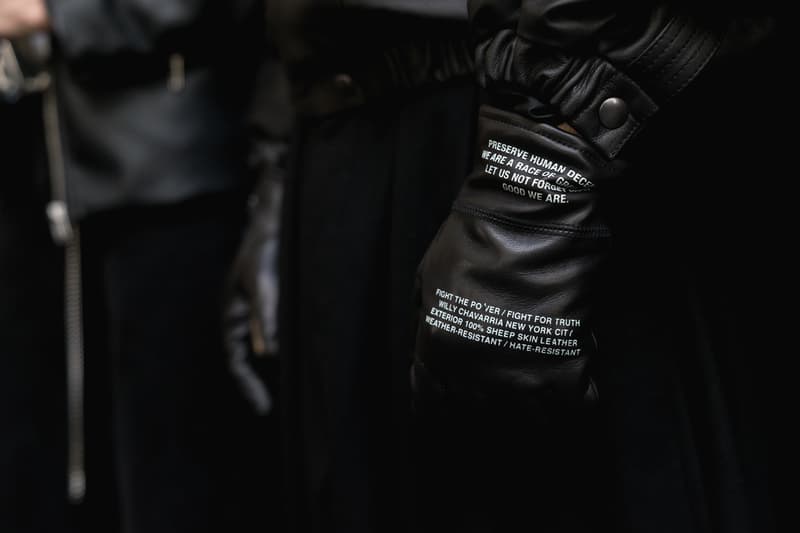 16 of 23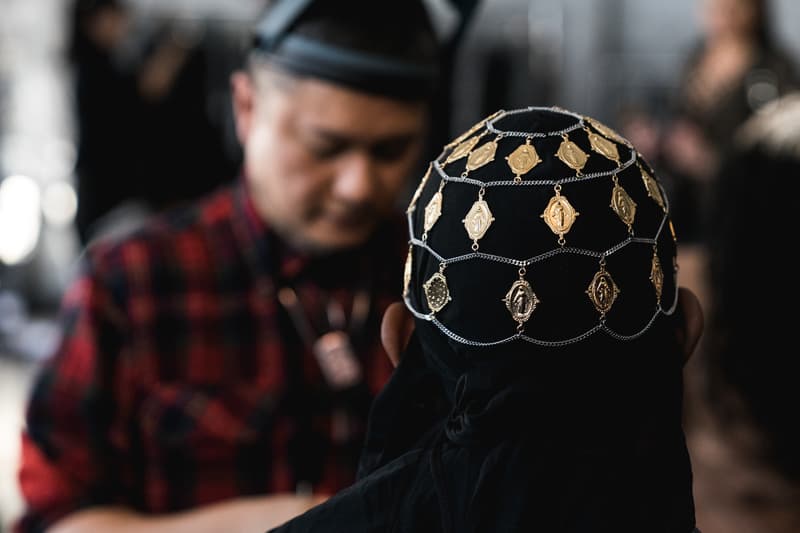 17 of 23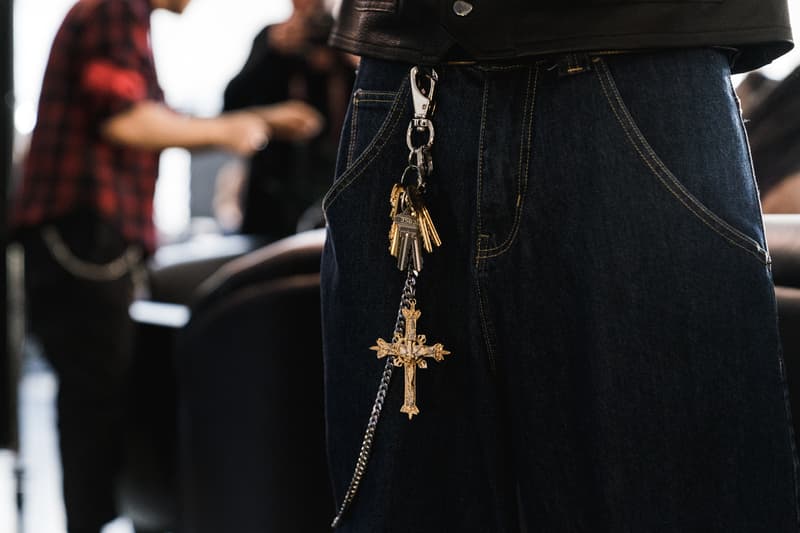 18 of 23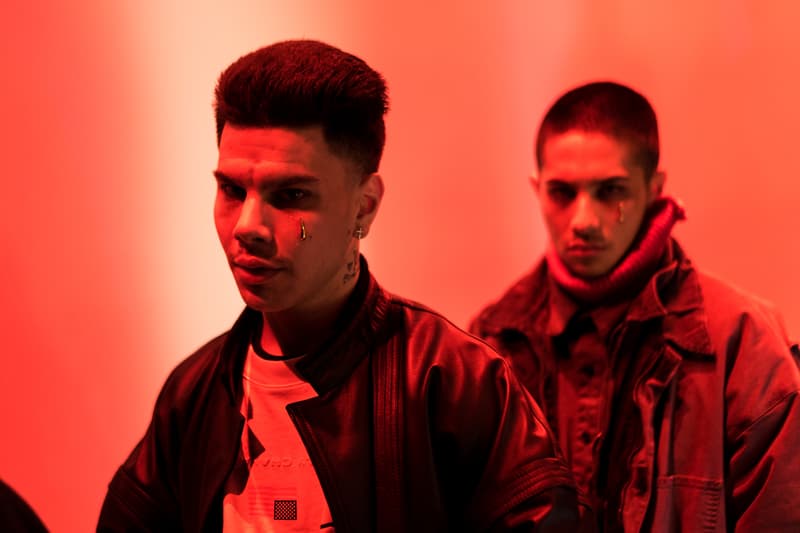 19 of 23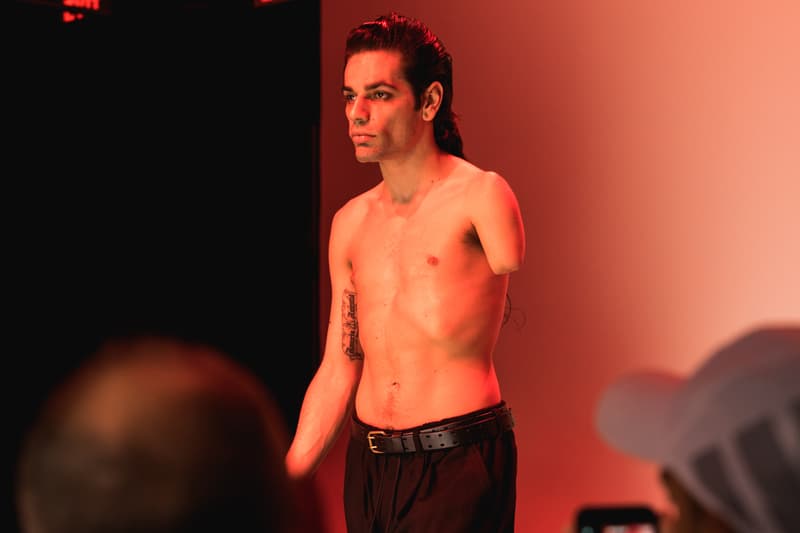 20 of 23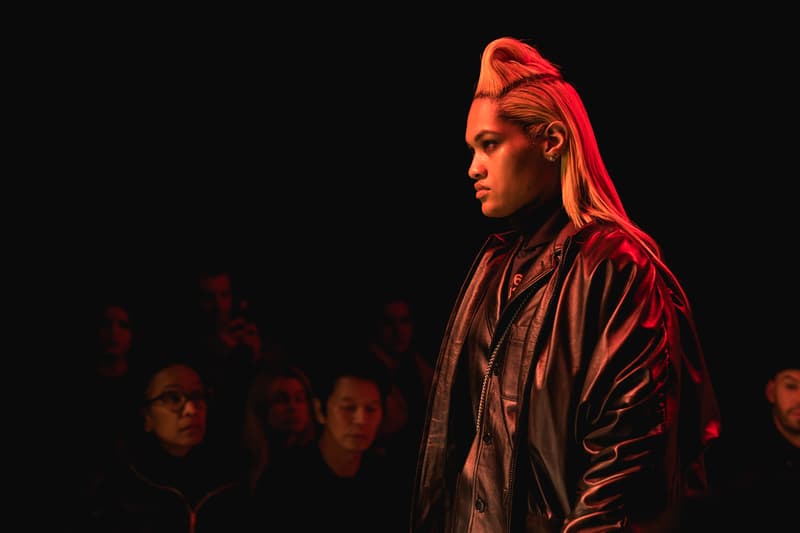 21 of 23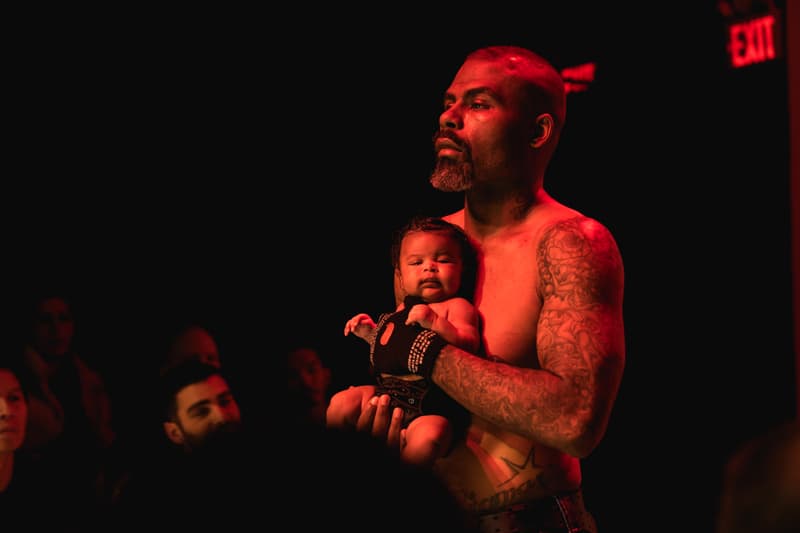 22 of 23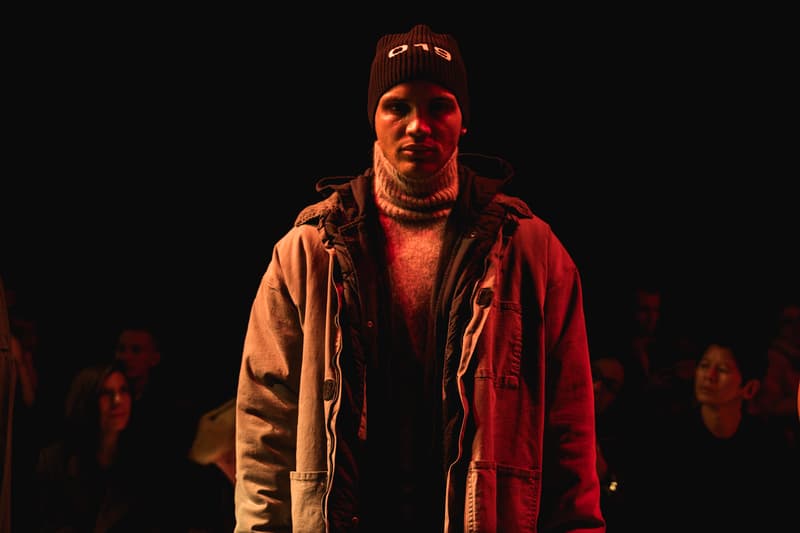 23 of 23
Setting the inaugural day of New York Fashion Week: Men's to a gloomy start, local designer Willy Chavarria debuts his Fall/Winter 2018 collection filled with black leather, crucifixes and '90s-inspired sportswear.
The collection, while peppered with the Cali-bred designer's trademark Chicano low-rider leatherwear and throwback sporty staples, marked Chavarria's darkest, most sophisticated to date. Set to a soft classical piano soundtrack, a red-lit runway welcomed a pan-ethnic cast accessorized by fake tears, gold cross necklaces, pendant-embellished do-rags and face tattoos. Graphic sweatshirts were styled under boiled wool topcoats, ultra wide-leg work pants were paired with equally oversized black leather bombers and bold blue denim (the collection's only source of vibrance) came by way of trousers, lab coats and trucker jackets.
Take a closer look at the collection above and read our Q&A with Willy below, where he touches on the show's discernibly shadowy mood and why he chose to close it with a father bearing his infant child.
The mood this season was very somber and dark. What inspired this direction?
I wanted to express a kind of seriousness;a darkness to tell a story of belief in one another in darker times.
Any new experimentation with fabrics or washes this season?
More Peruvian Alpaca and canvas with very soft washes.
The graphics/logos were a clear homage to '90s sportswear. What significance does the fashion from that era hold for you?
I like the feeling of realness these graphics offer. It's a kind of graphic still being worn in rural areas.
You've always tapped subcultural motifs in your collections. How did it translate this season?
Subcultures have always influenced art, fashion and film. For me, I like to elevate the beauty I find in the people I feel connected to. So I have these subcultures in mind when designing. This season I wanted to reflect a realness in the collection. So I went back to some of my old workwear roots and the way workwear is reinterpreted into fashion.
What motivated your decision to close the show with a father holding his baby?
I wanted to end with a reminder of hope. Although the collection has a darker connotation, a man holding his own baby is something we all see as the future and feeling of responsibility.
Keep up to date with the latest collections by following Fashion Week Fall/Winter 2018.