T-Pain Says He Never Wanted to Remake "PYT"
Responding to Quincy Jones's comments about him in his latest interview.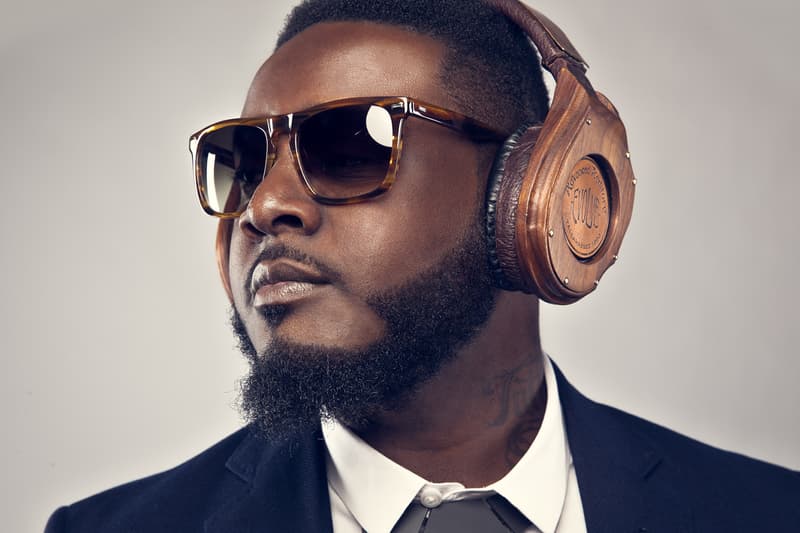 T-Pain has responded to Quincy Jones's controversial interview, during which he mentioned that he wasn't a fan of the artist's take on "PYT." Jones said the following about T-Pain in an interview with Vulture:
"I was not in favor of doing [2010's Q: Soul Bossa Nostra], but the rappers wanted to record something as a tribute to me, where they'd do versions of songs that I'd done over my career. I said to them, 'Look, you got to make the music better than we did on the originals.' That didn't happen. T-Pain, man, he didn't pay attention to the details."
T-Pain took to Twitter to clarify his position on the matter, saying he never actually wanted to remake the song and was pressured into the idea by his management, which he has since fired.
T-Pain said that "For the record I told my managers (at the time) and I told Quincy Jones in his face 'I don't want to remake any of your past records because I know I'm gonna fuck it up. I'll never be able to reach the greatest of MJ' it took them hours to pump me up to even go in the booth."
He added that he wasn't a fan of the final song either. "And I still hated it when I came out of the booth," he said. "Then the song came out and it was even worse than it sounded in the studio. This is legit one of the reasons I don't work with the managers I had anymore because if I said I was uncomfortable doing something they didn't care." He also added that he asked Jones for direction while in the booth but didn't receive it.
If you managed to miss the furore over Quincy Jones's wide-ranging interview, he discussed everything from Michael Jackson stealing songs to who killed JFK.
For the record I told my managers (at the time) and I told @QuincyDJones in his face "I don't want to remake any of your past records because I know I'm gonna fuck it up. I'll never be able to reach the greatest of MJ" it took them hours to pump me up to even go in the booth 1/2

— T-Pain (@TPAIN) February 7, 2018
And I still hated it when I came out of the booth. Then the song came out and it was even worse than it sounded in the studio. This is legit one of the reasons I don't work with the managers I had anymore because if I said I was uncomfortable doing something they didn't care 2/2

— T-Pain (@TPAIN) February 7, 2018
But also to be real. It just seems like @QuincyDJones is pissed off at the whole world. I have nothing but respect for the guy so I don't know why we didn't hold the song or tell me exactly what he wanted when I kept taking the headphones off beggin for direction from the God

— T-Pain (@TPAIN) February 7, 2018