Stream Santigold's New Album '99¢'
Featuring Vampire Weekend, iLoveMakonnen, Hit-Boy, TV on the Radio and more.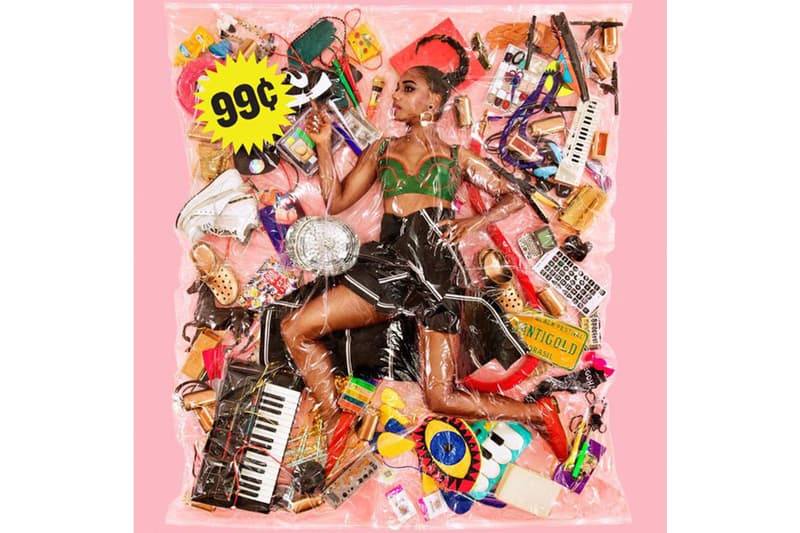 After dropping new singles "Banshee" and "Chasing Shadows," singer Santi White, a.k.a. Santigold, is set to release her latest album titled 99¢ with Atlanta Records next week. Featuring Vampire Weekend's Rostam Batmanglij, iLoveMakonnen, Hit-Boy, TV on the Radio's Dave Sitek, and more, Santi's third full-length LP is a brilliant follow-up to her 2012 album, Master of My Make-Believe. The album "explores the commercial nature of our world and the ways in which we package ourselves and our lives for consumption," stated Santi in her official press release. "We have no illusion that we don't live in this world where everything is packaged. People's lives, persona, everything, is deliberate, and mediated. It can be dark and haunting and tricky, and freak us out, but it can be also be silly and fun and we can learn to play with it."
Take a listen to the LP below and watch out for 99¢ to hit shelves February 26.