Raf Simons Hosted a Drug-Fueled Last Supper for Fall/Winter 2018
The Belgian designer's take on "Youth in Motion."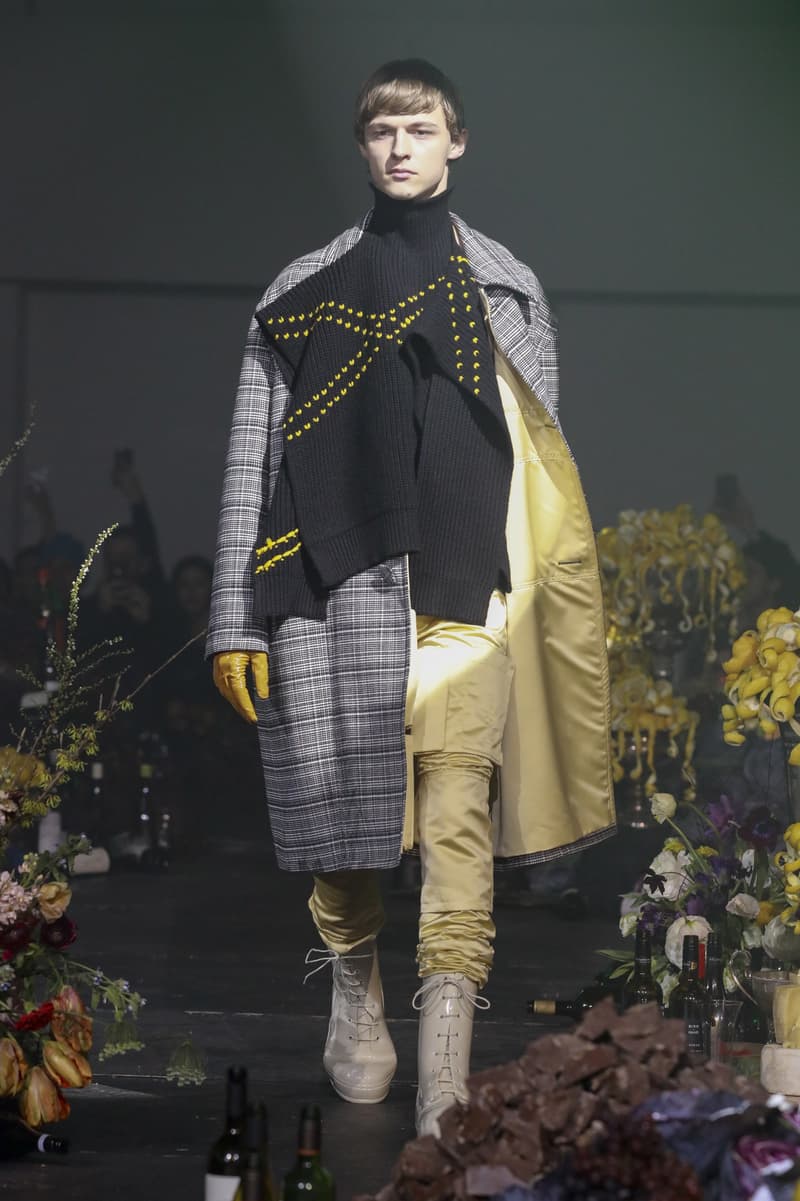 1 of 38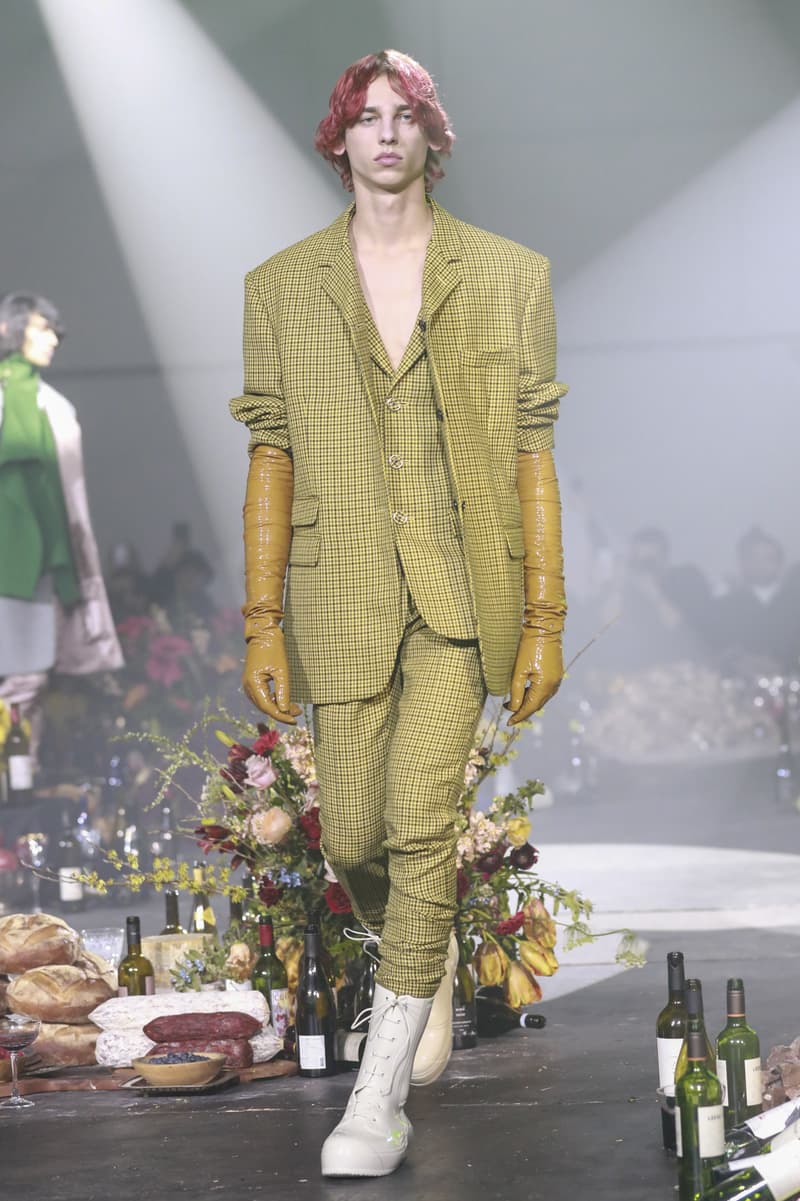 2 of 38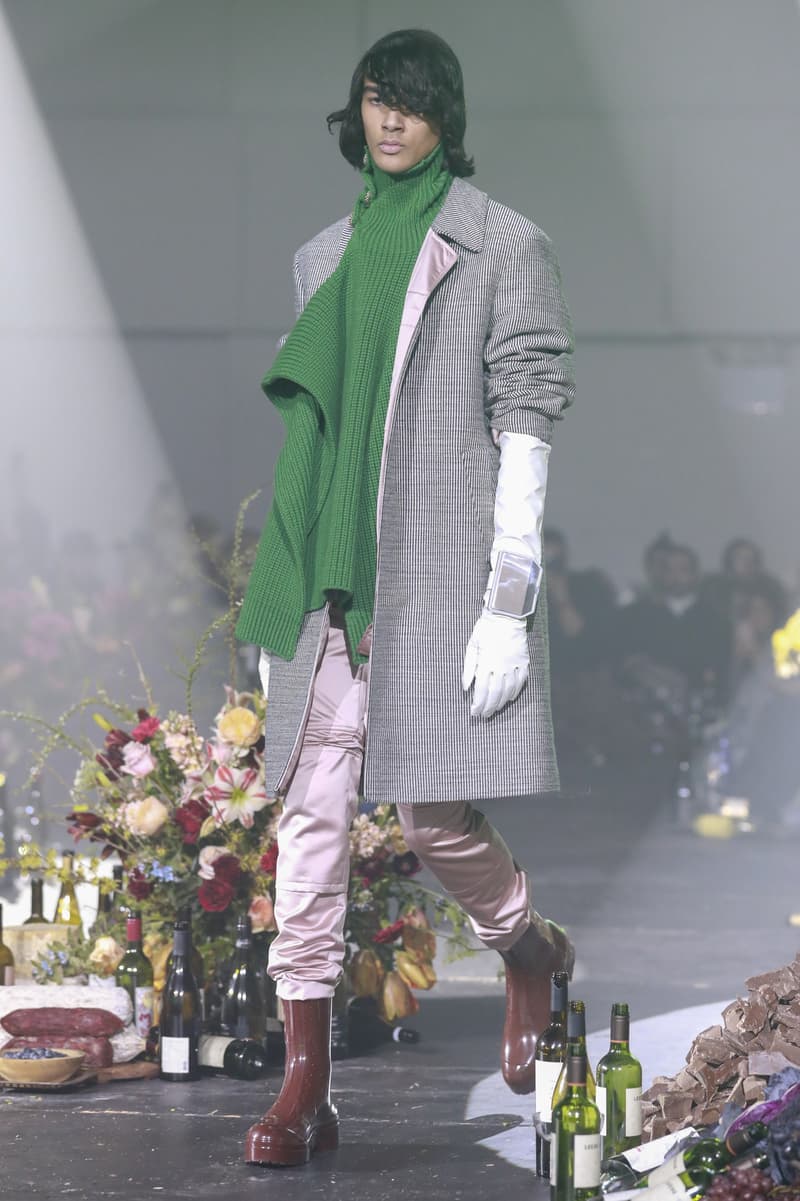 3 of 38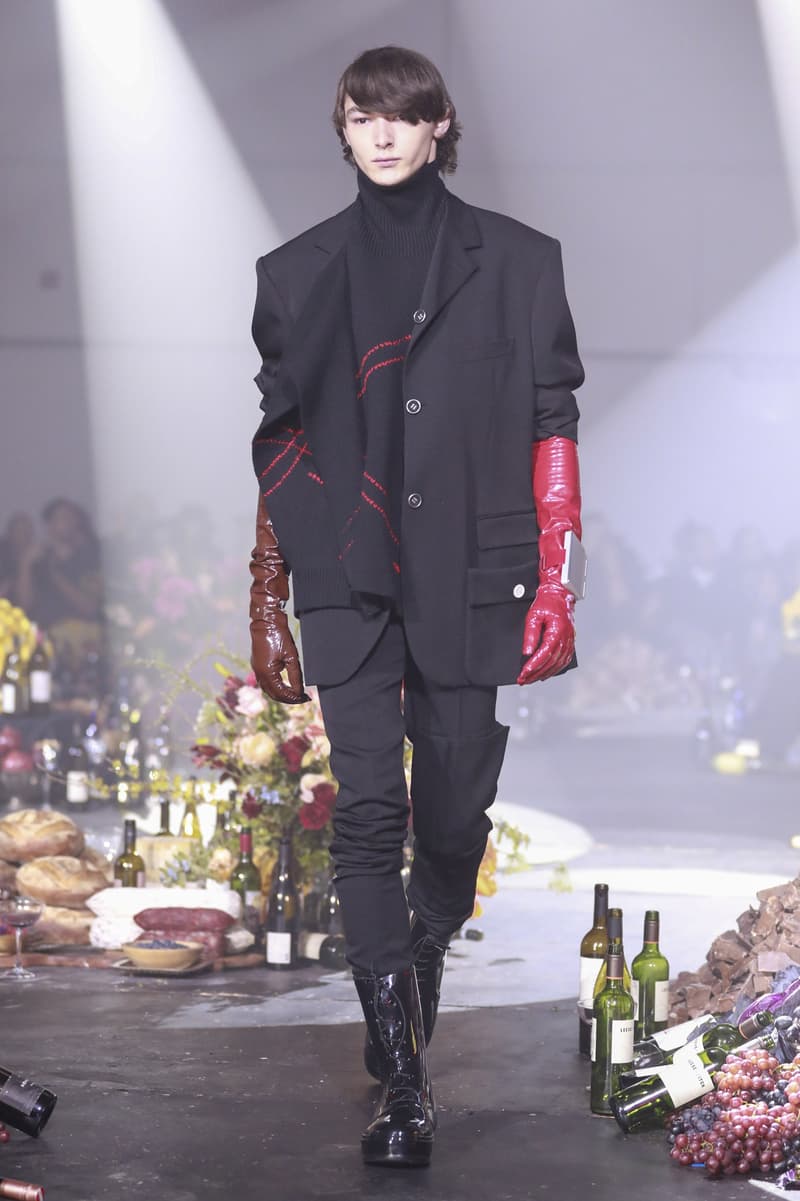 4 of 38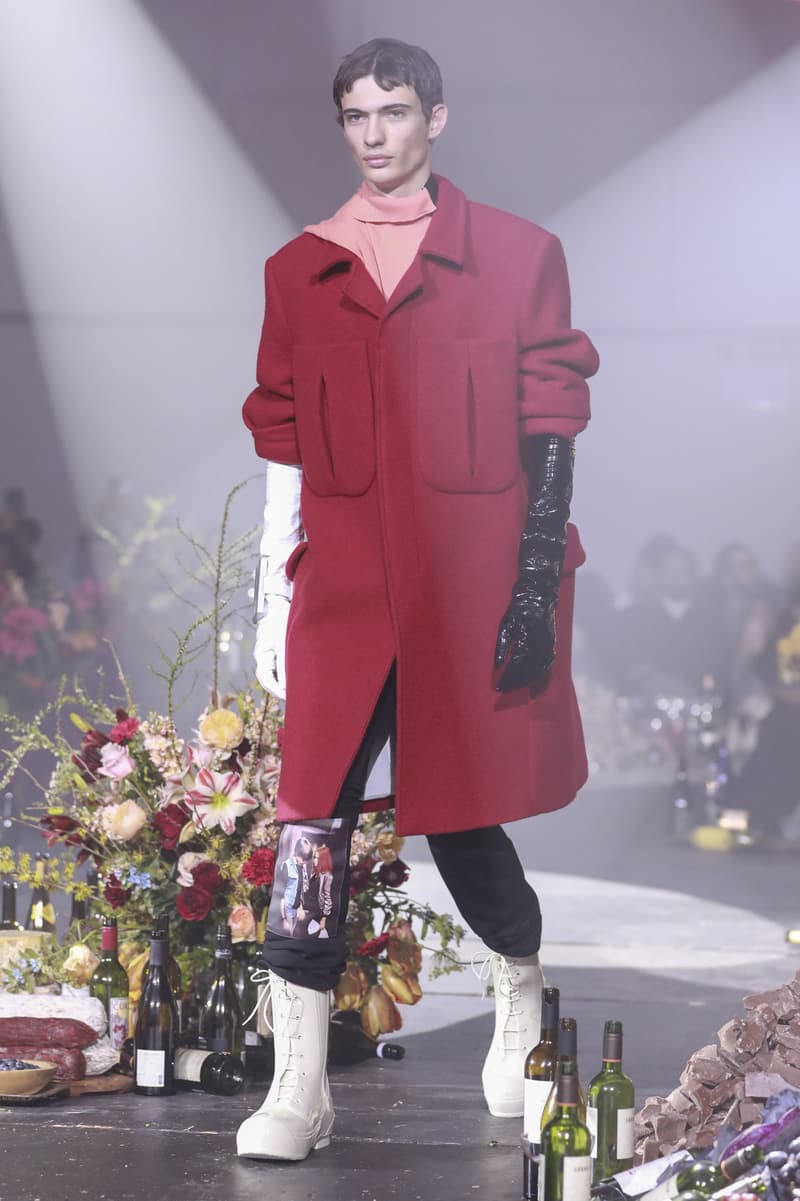 5 of 38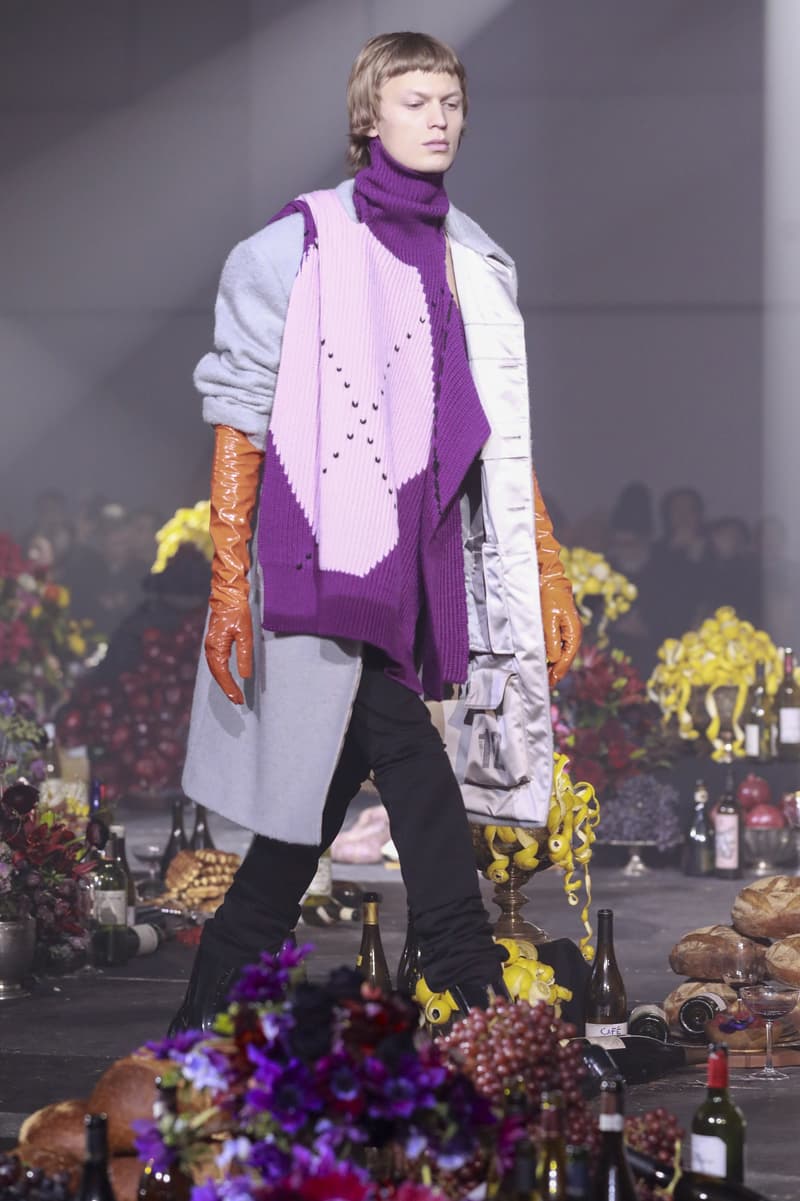 6 of 38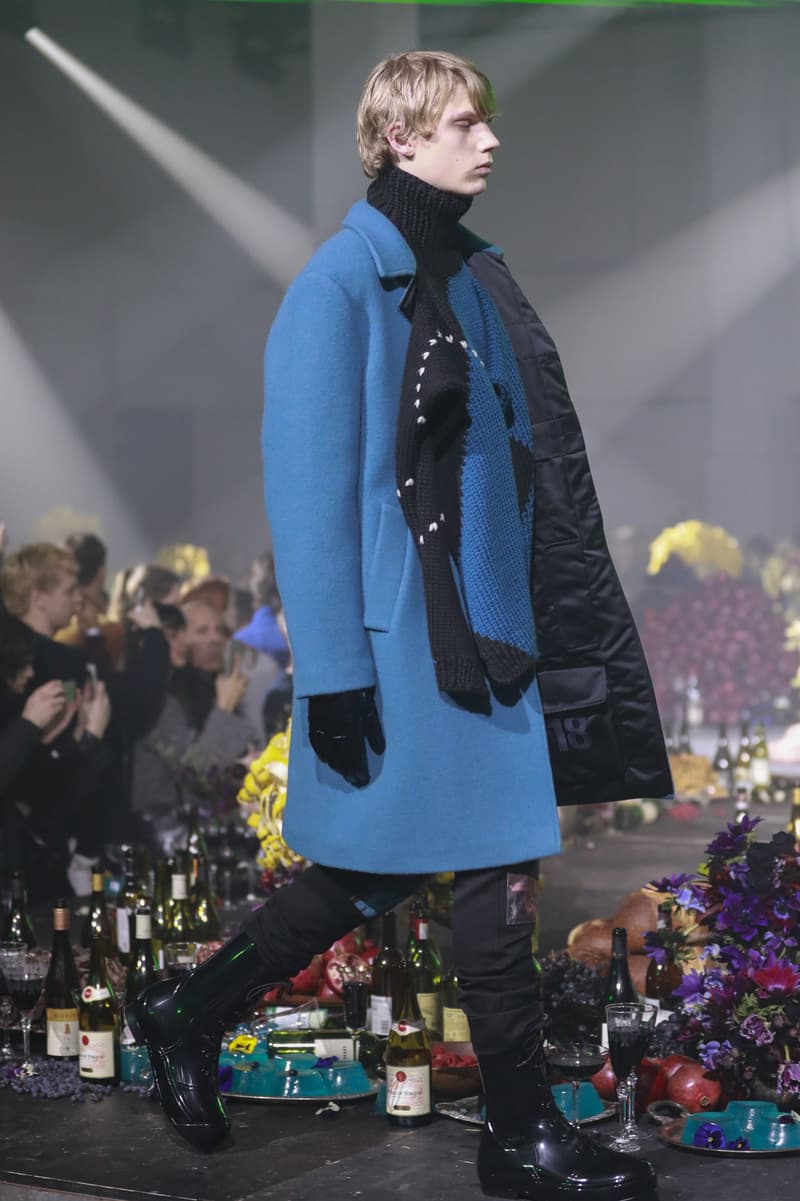 7 of 38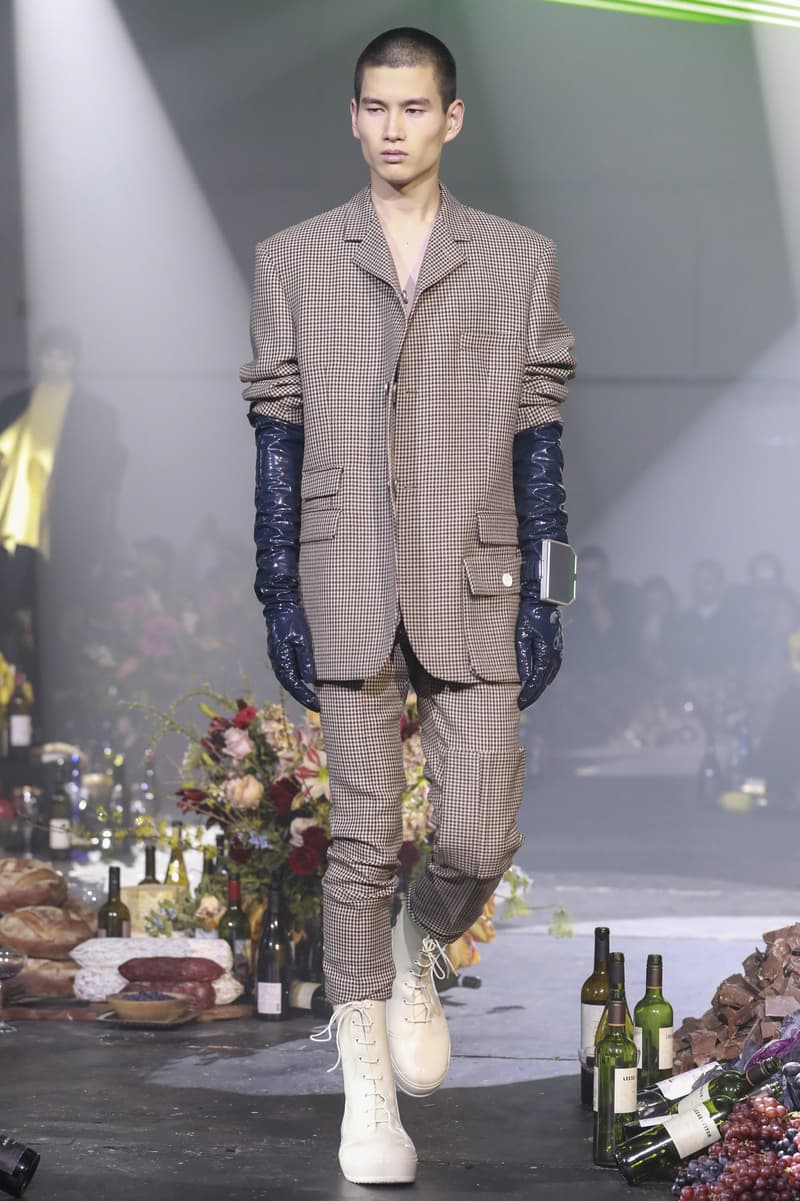 8 of 38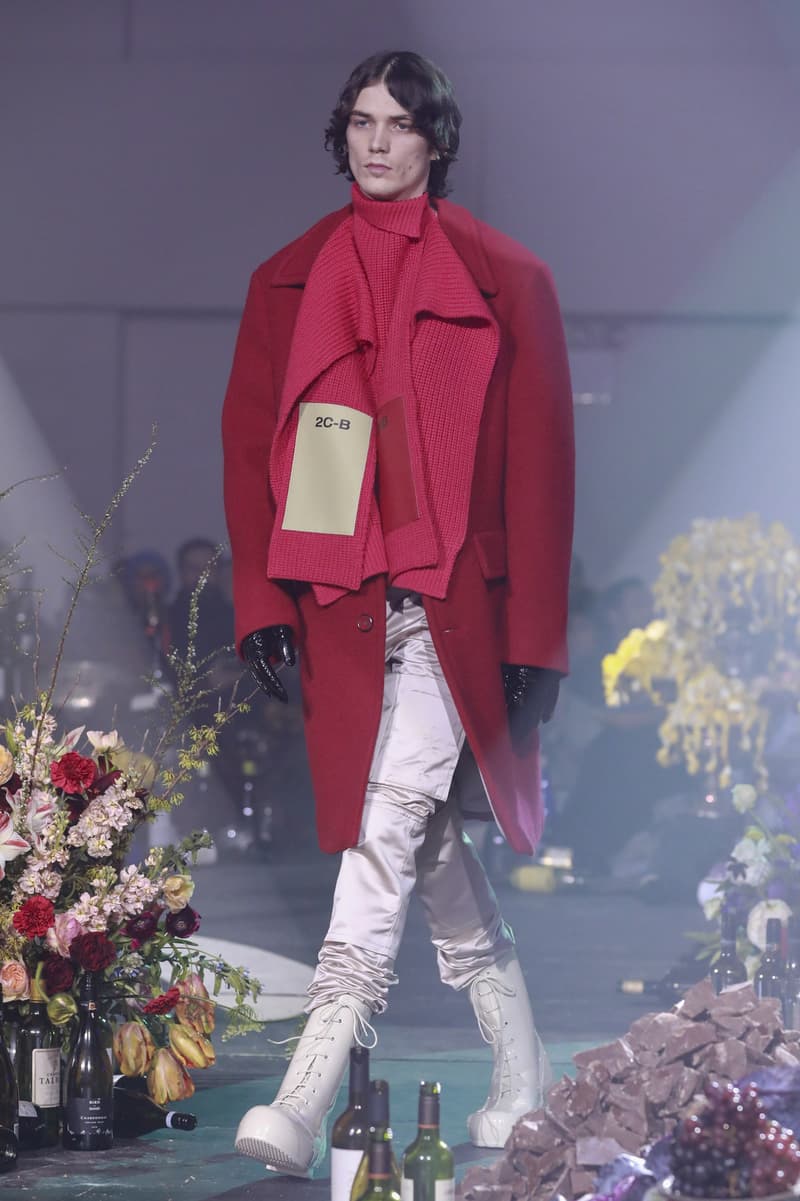 9 of 38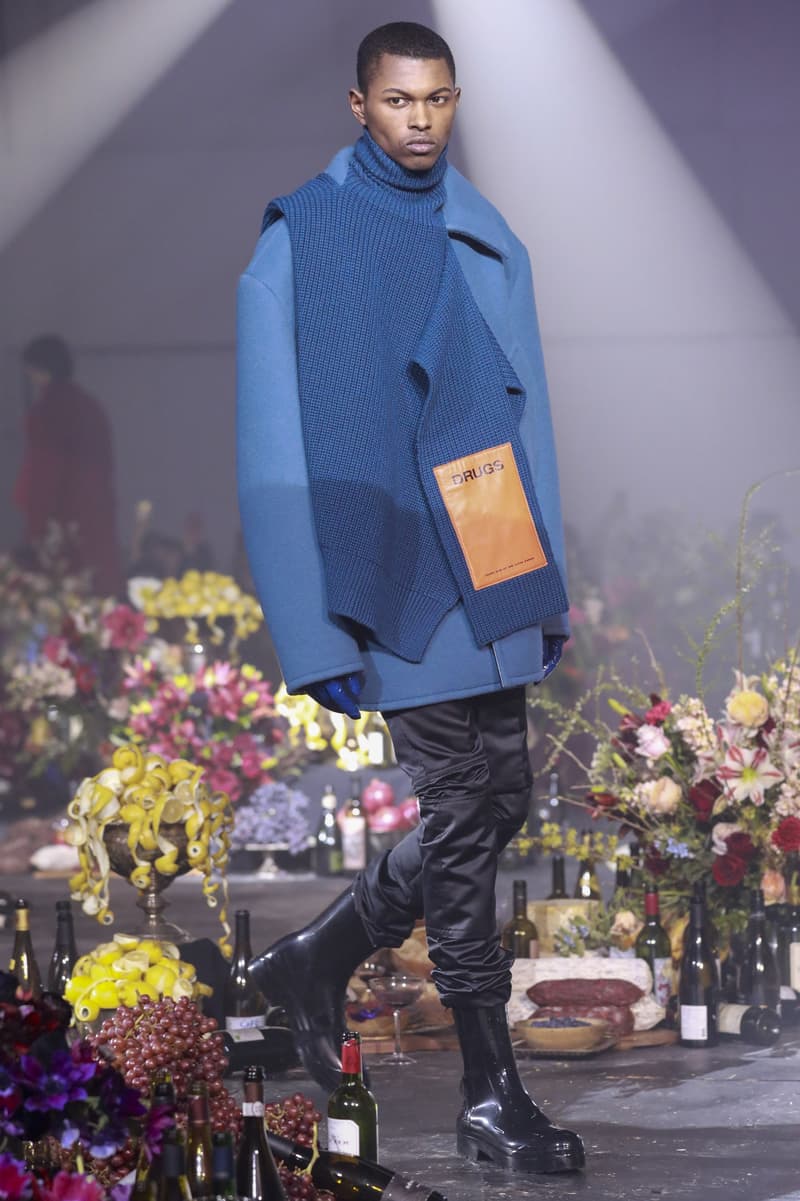 10 of 38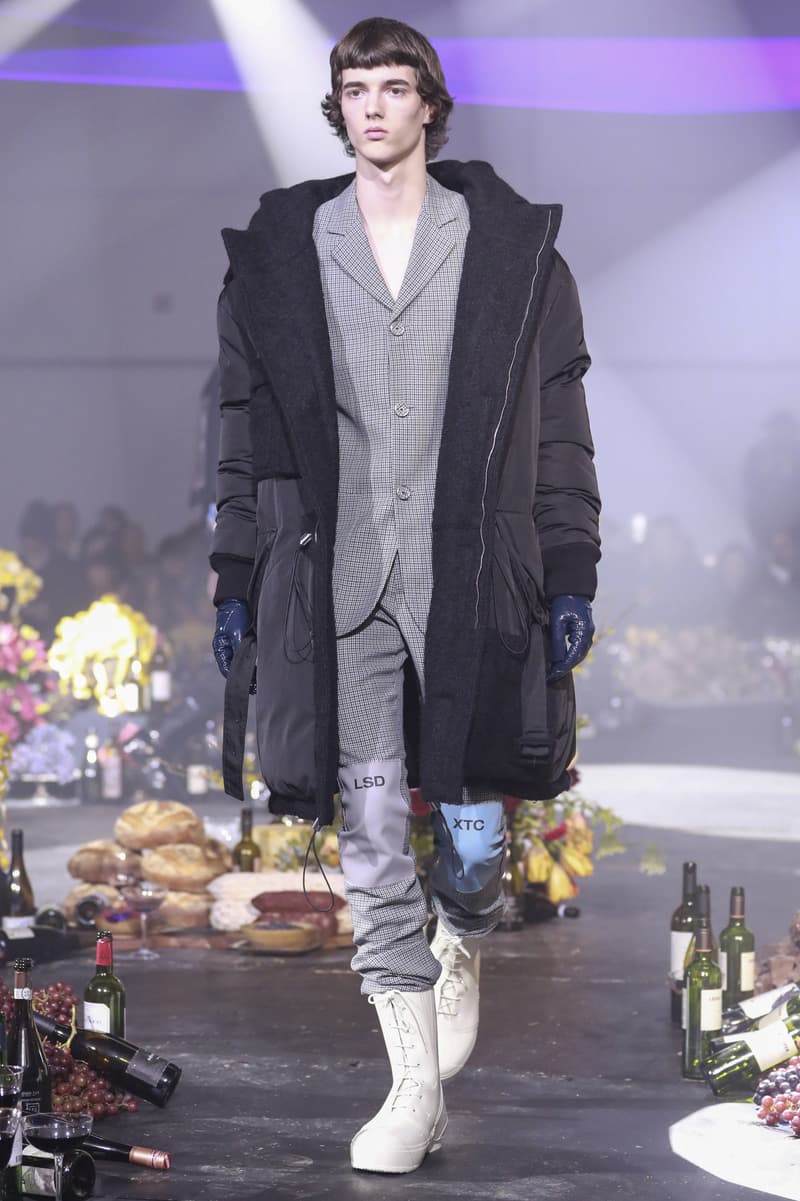 11 of 38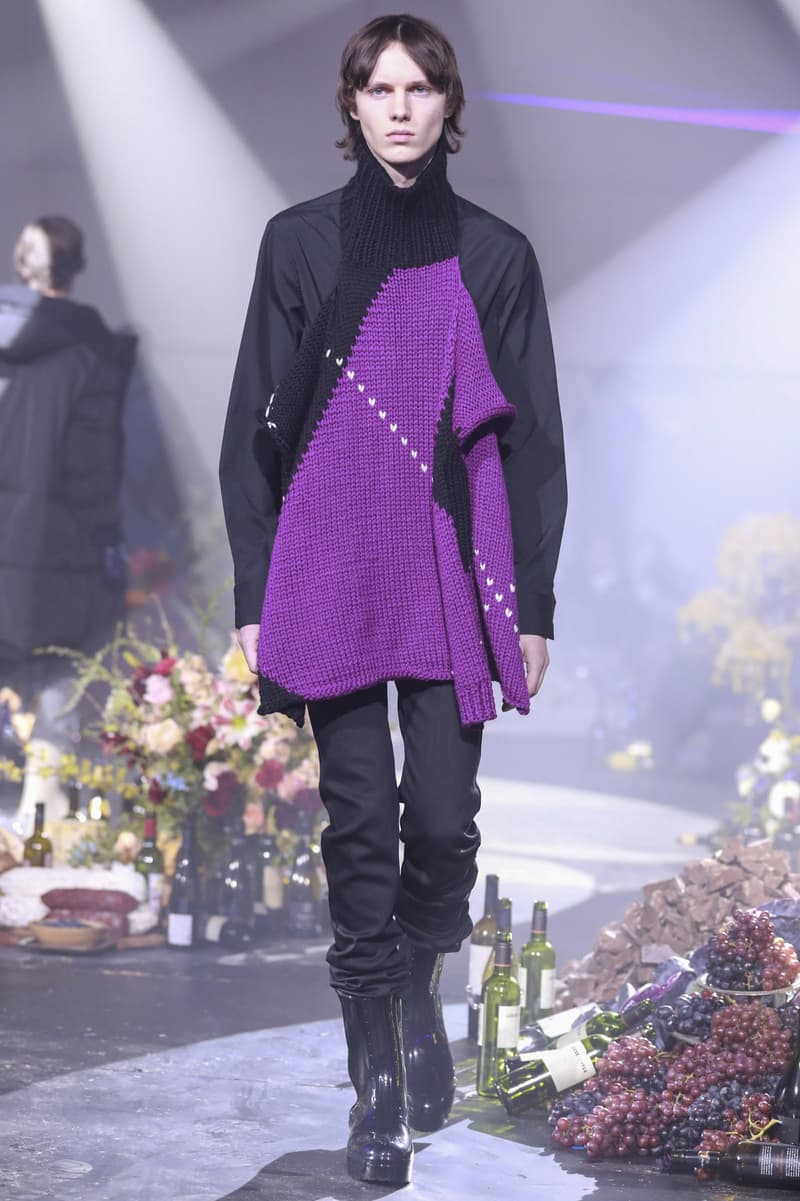 12 of 38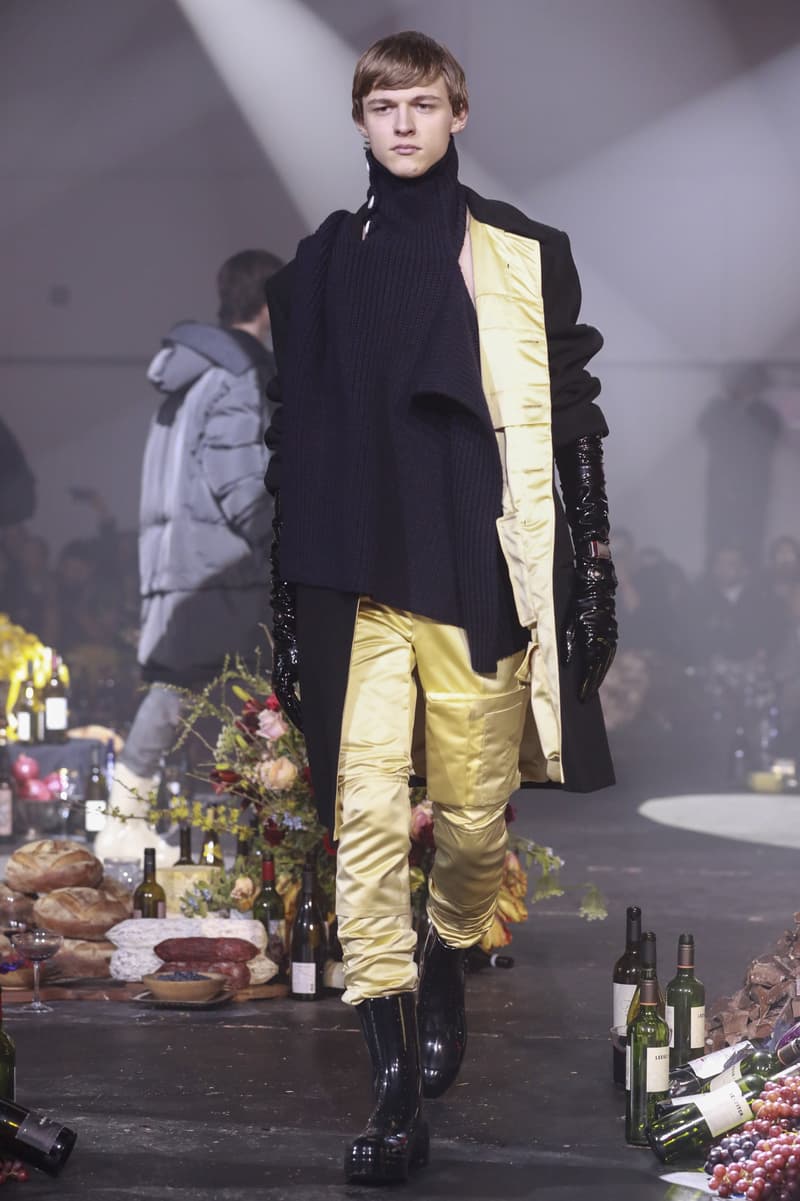 13 of 38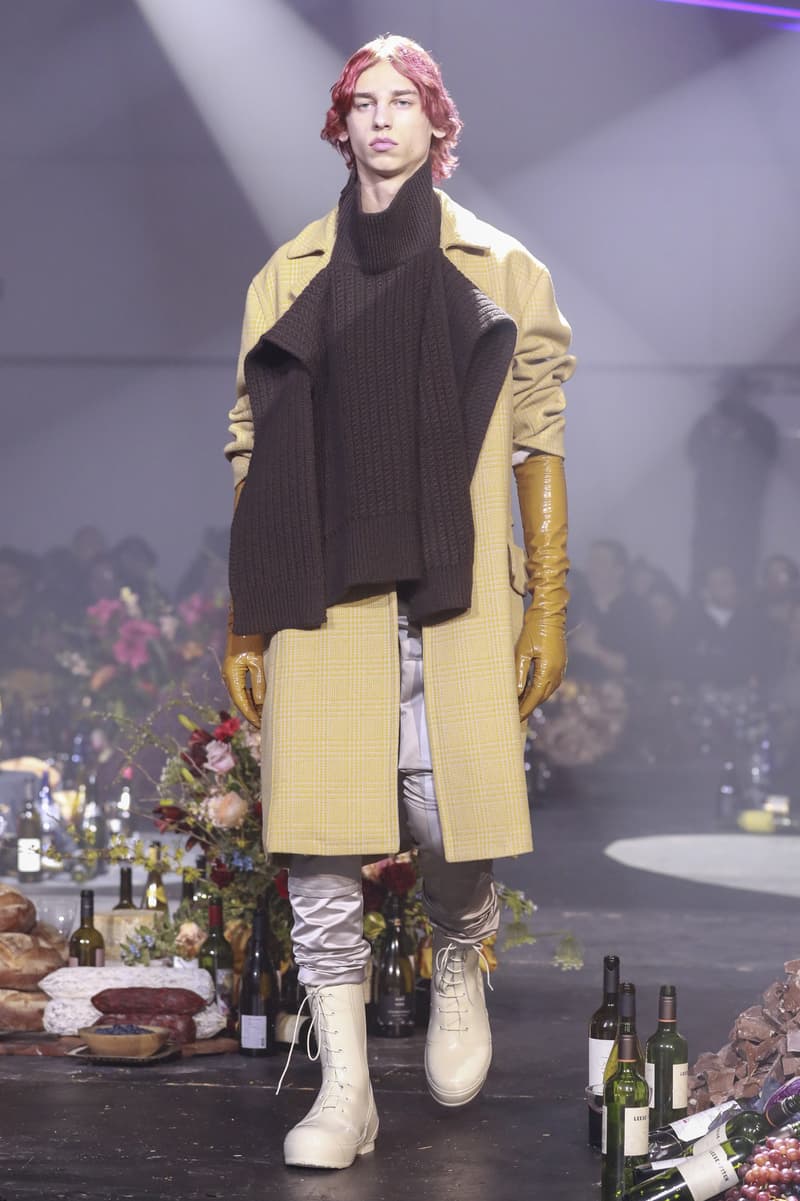 14 of 38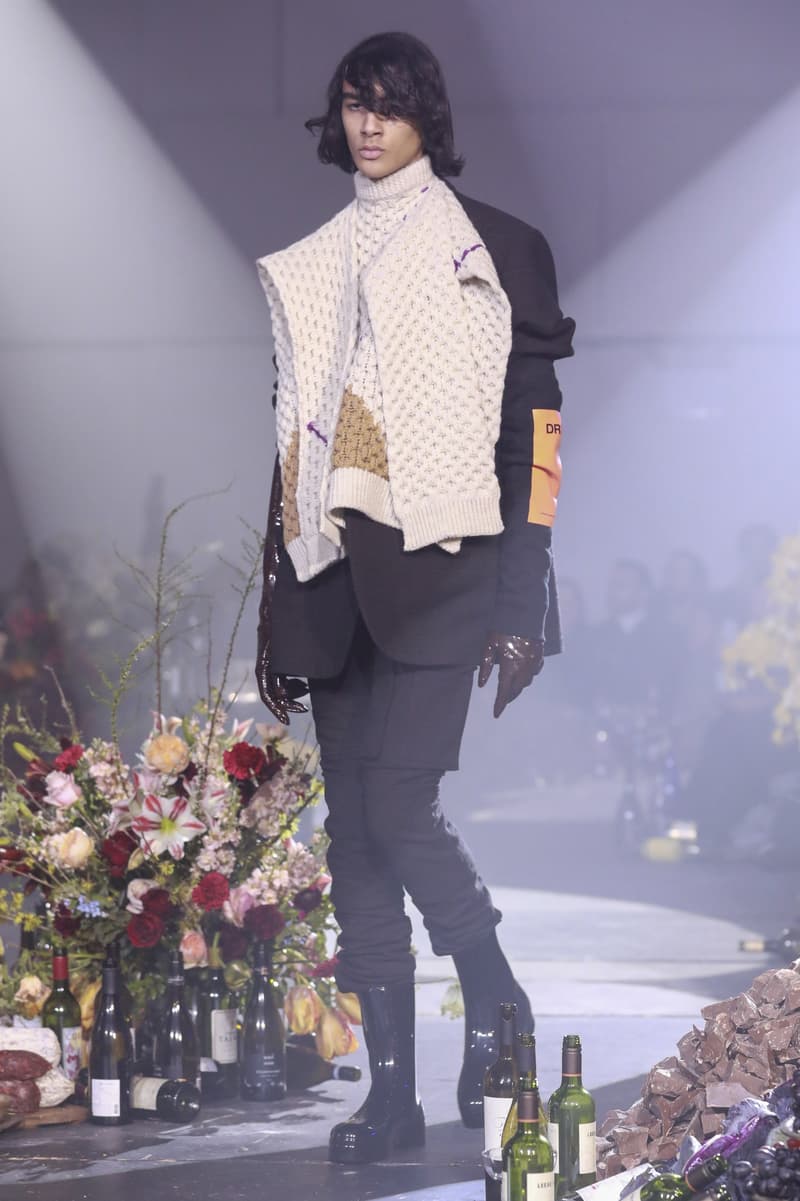 15 of 38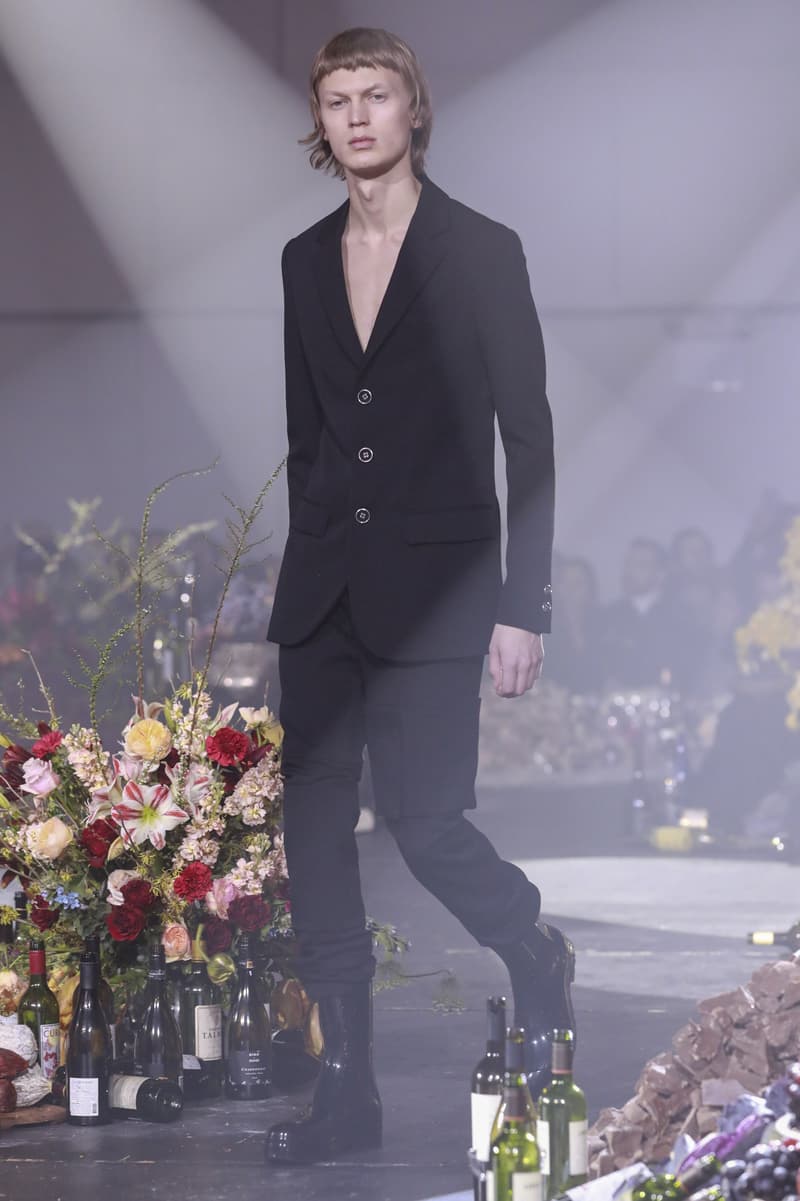 16 of 38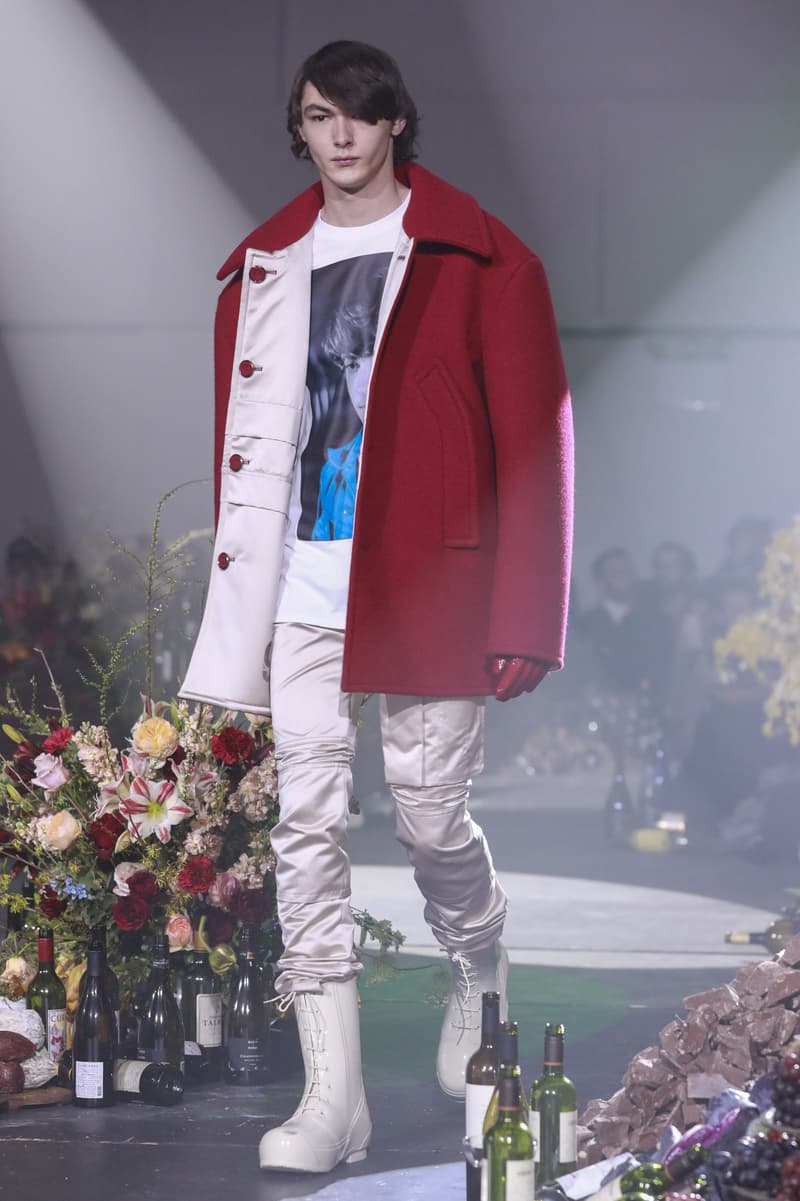 17 of 38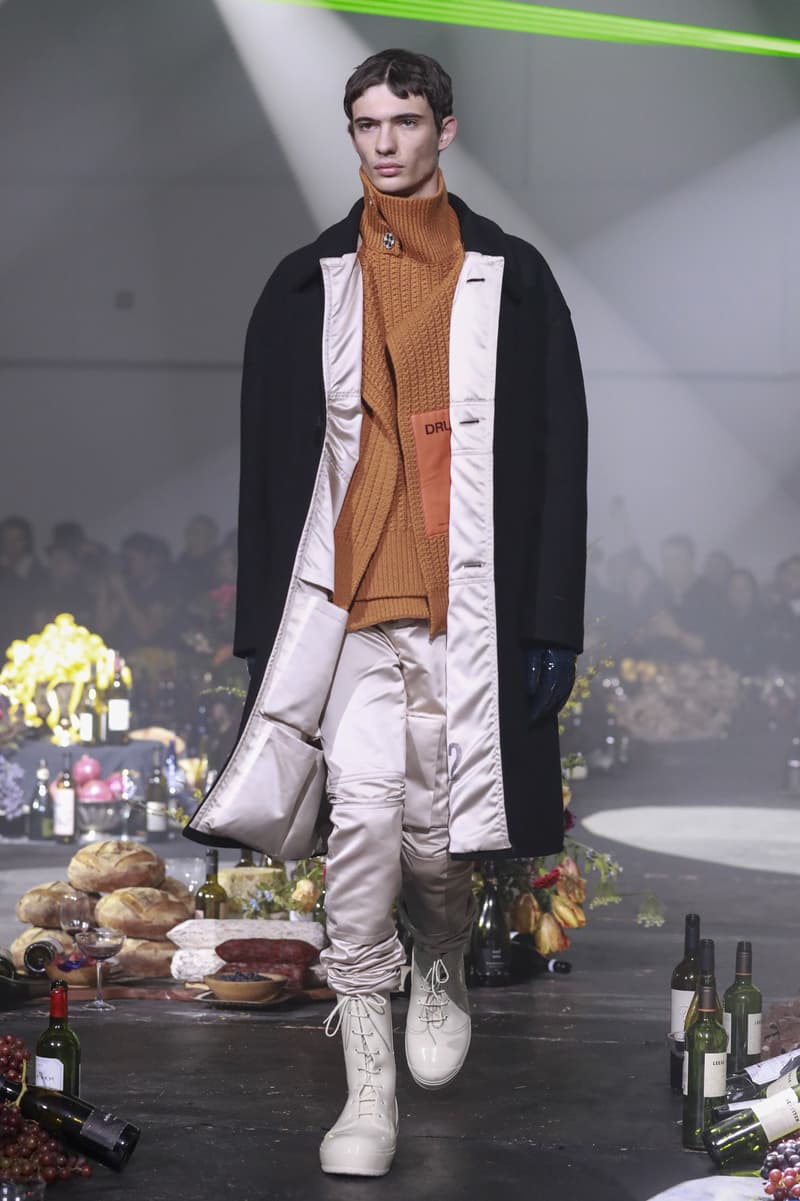 18 of 38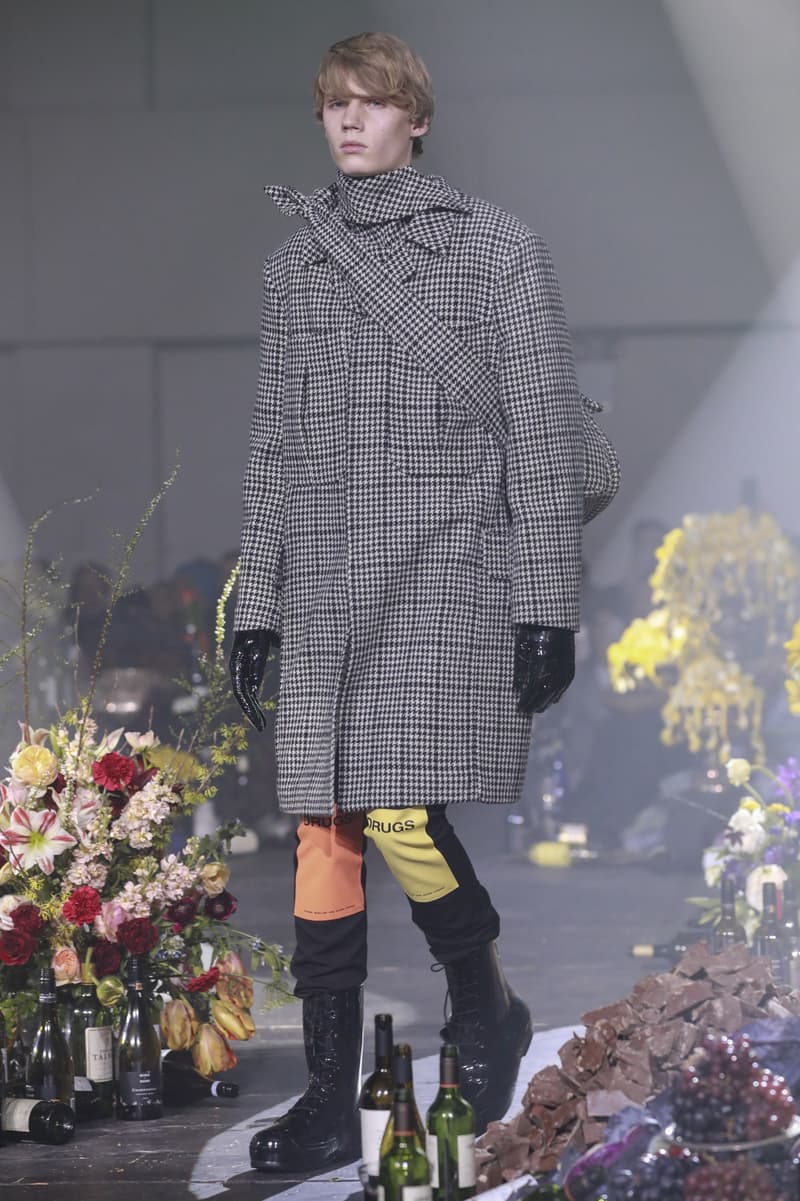 19 of 38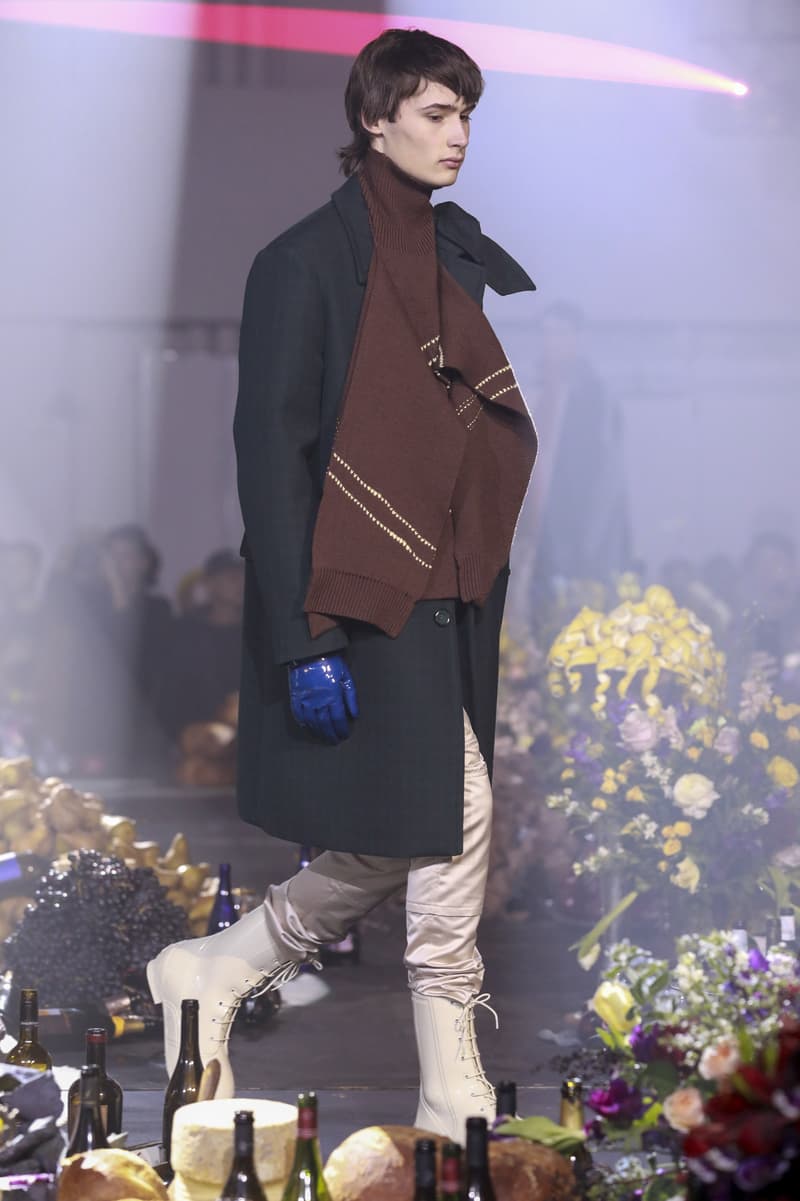 20 of 38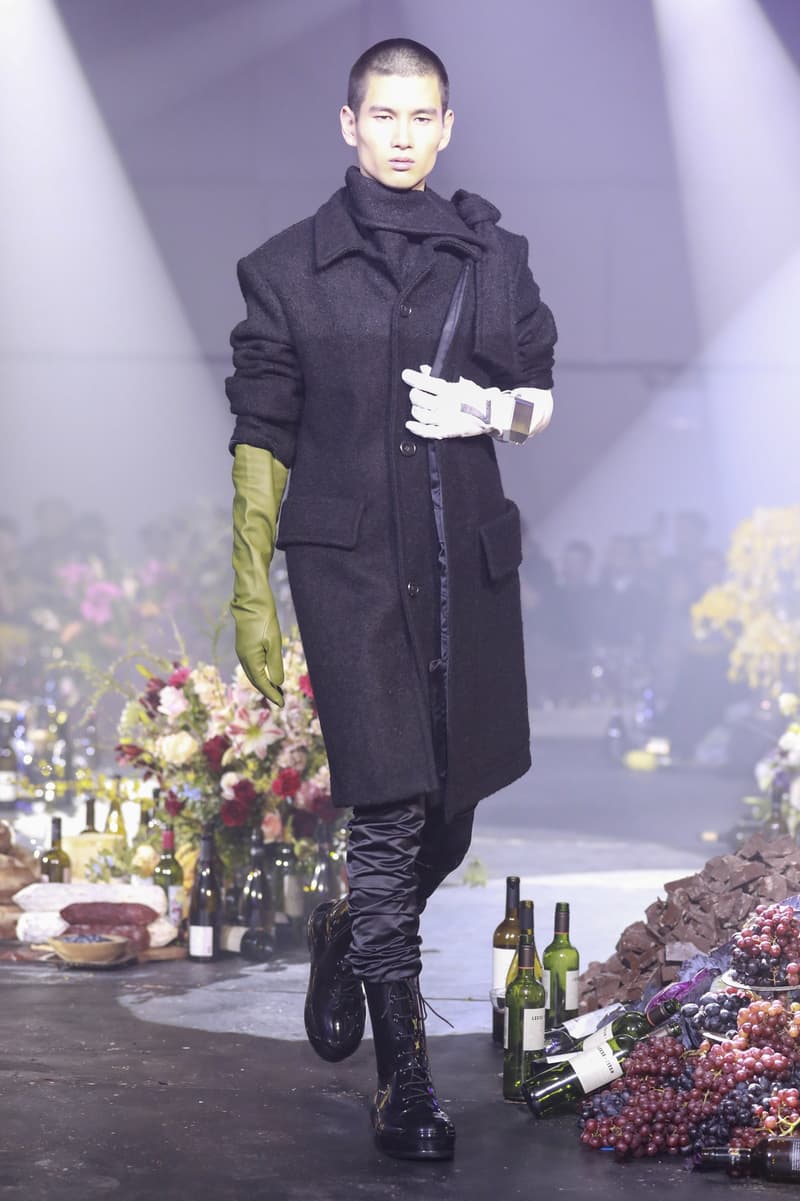 21 of 38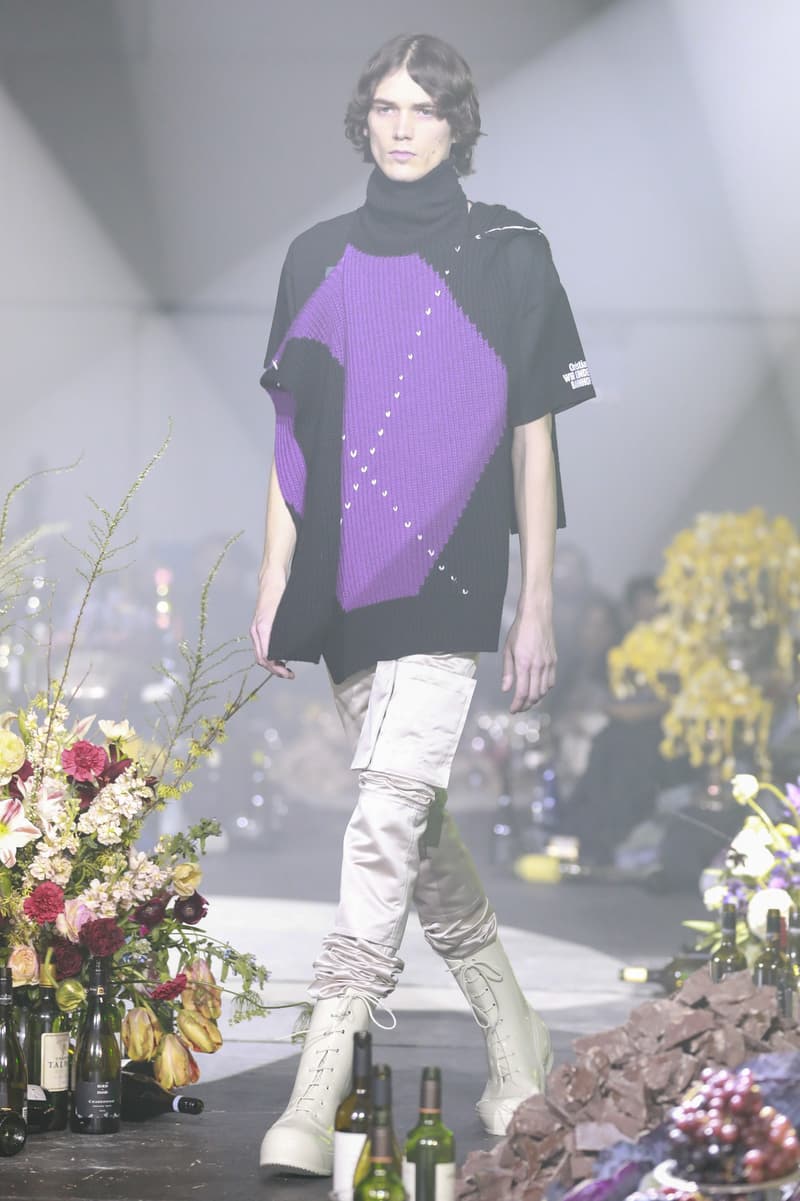 22 of 38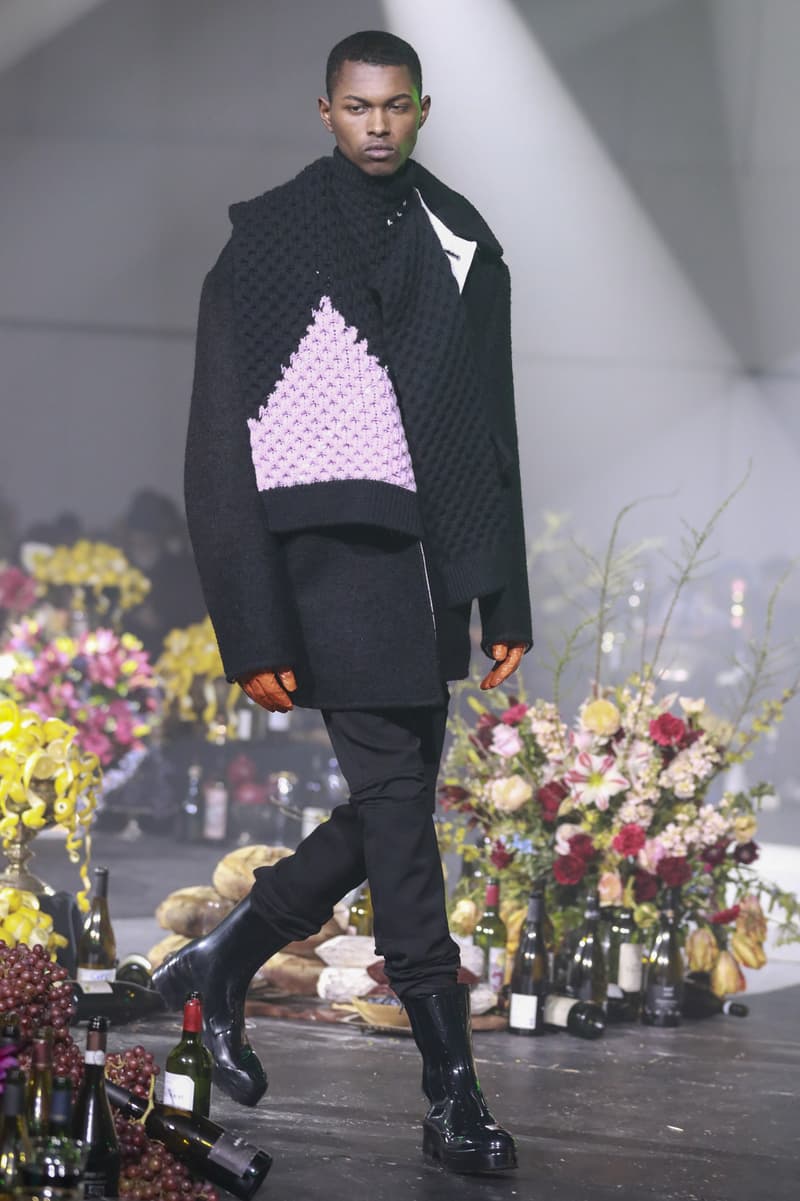 23 of 38
24 of 38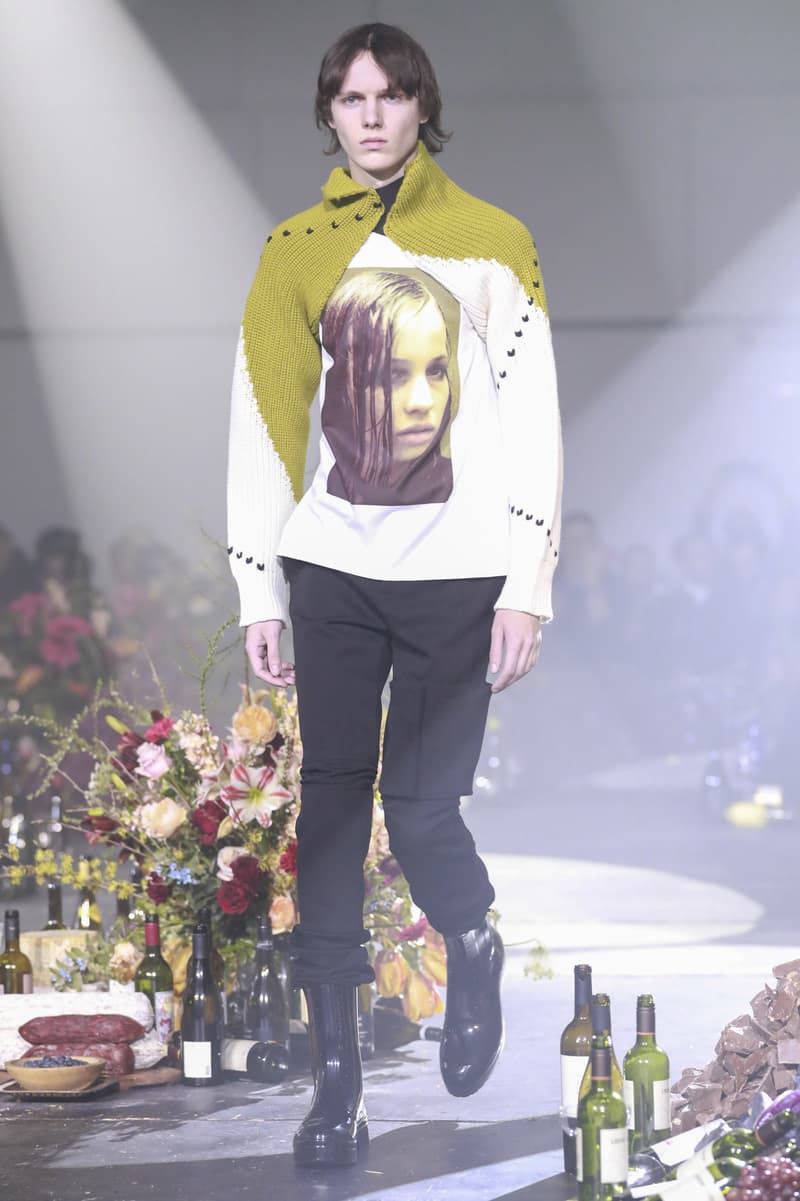 25 of 38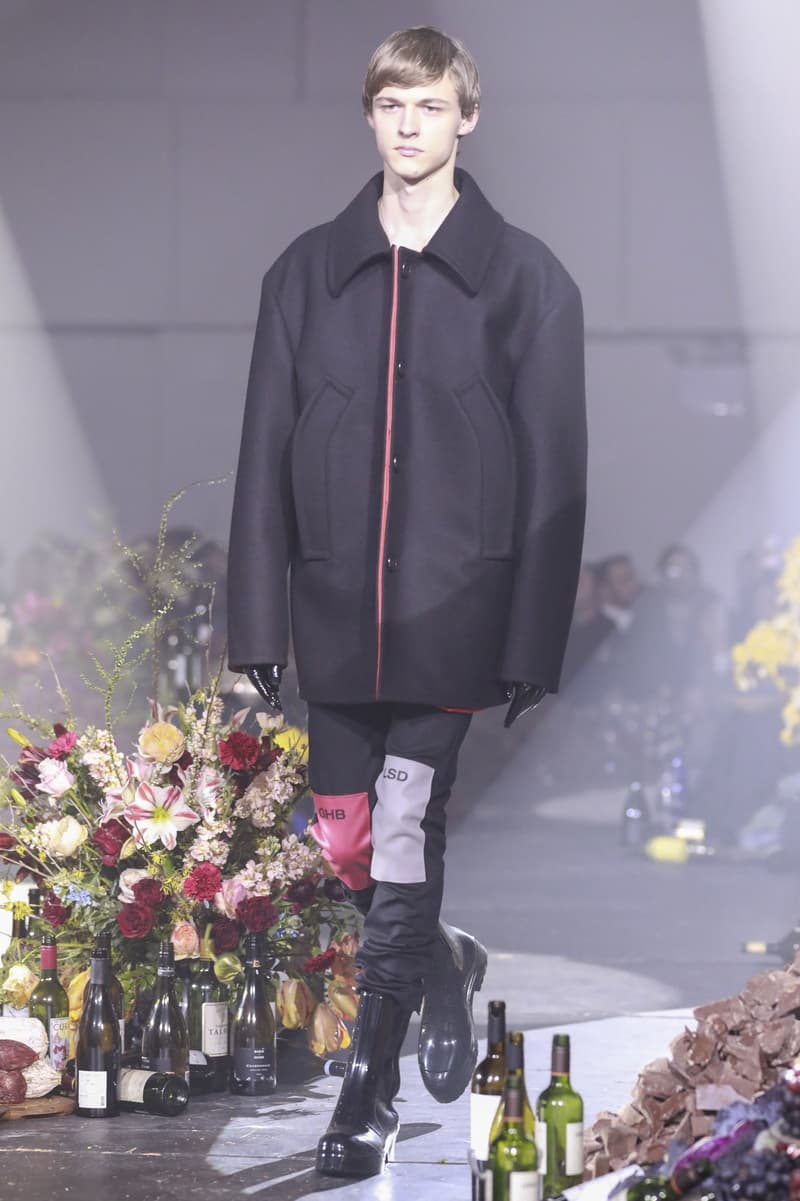 26 of 38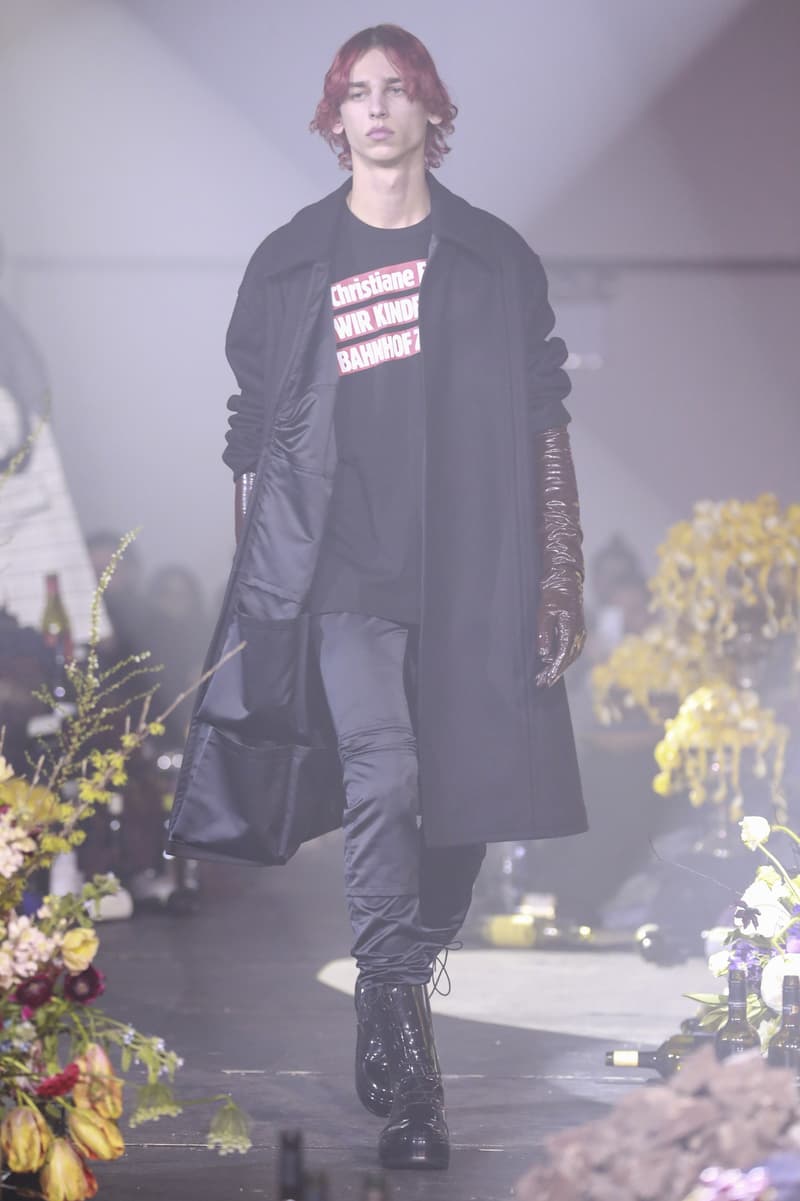 27 of 38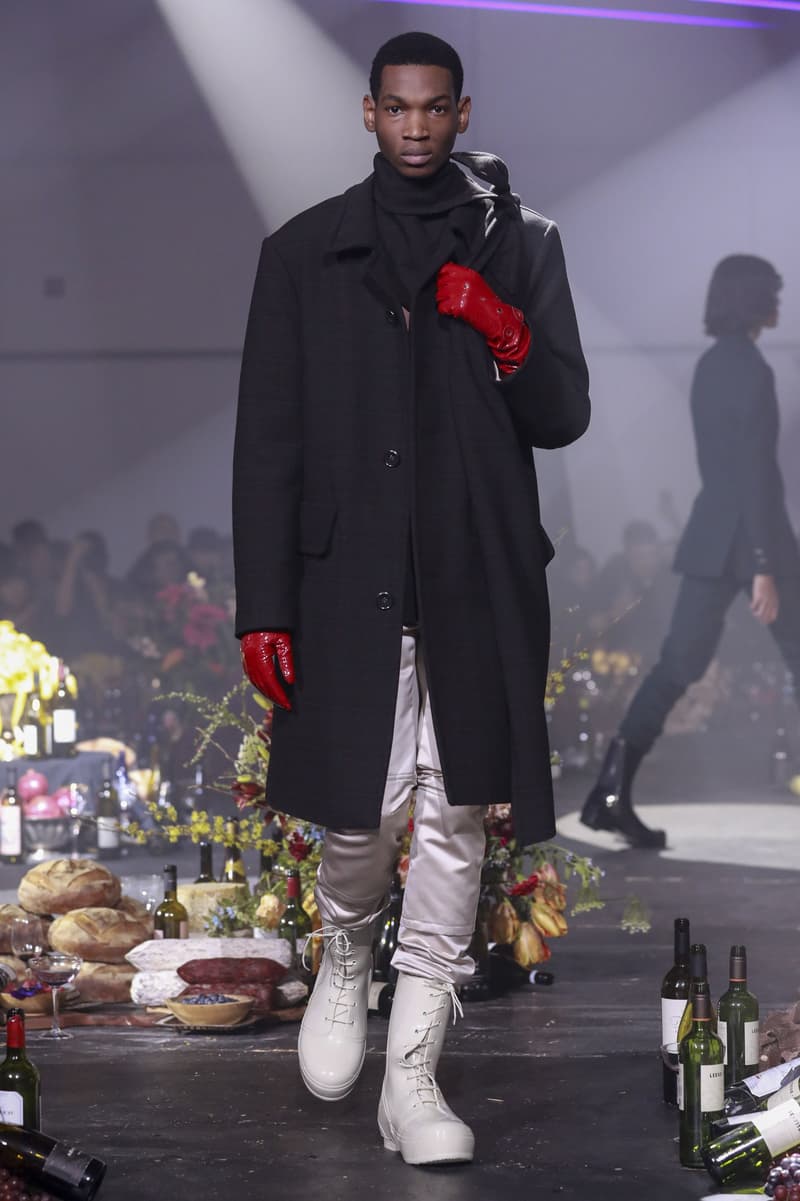 28 of 38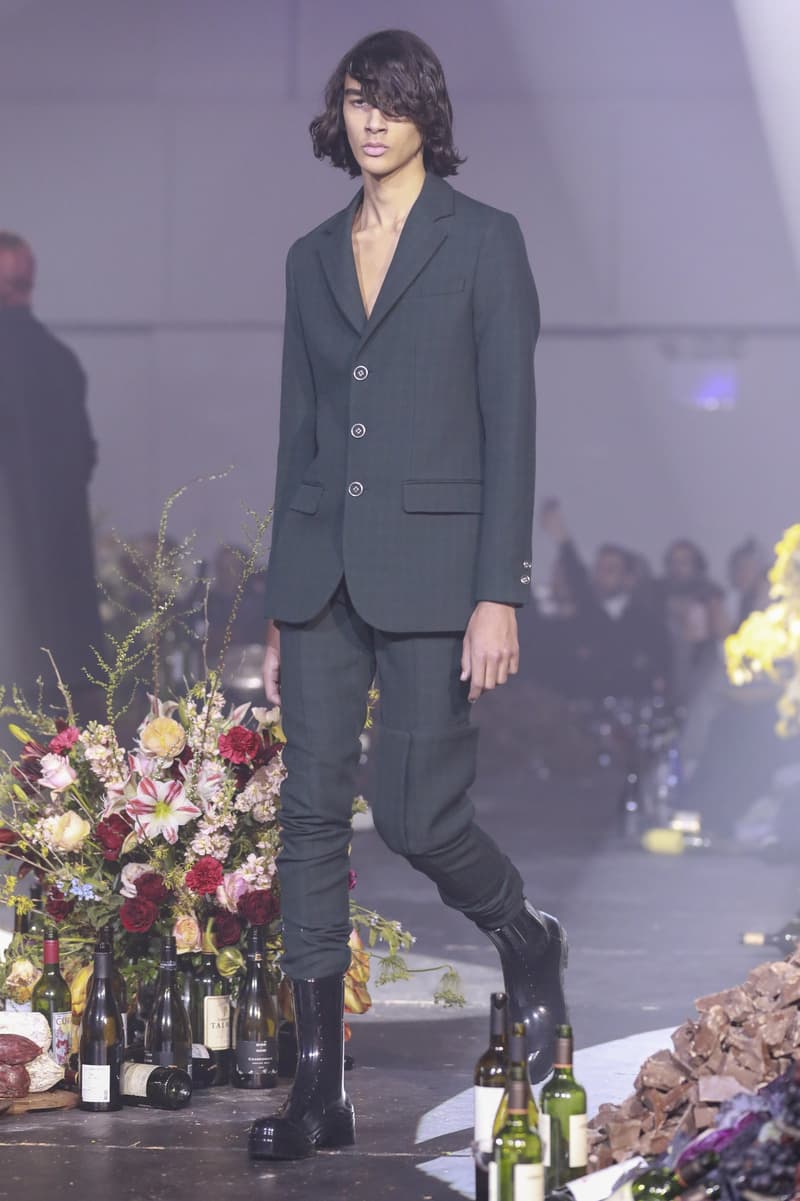 29 of 38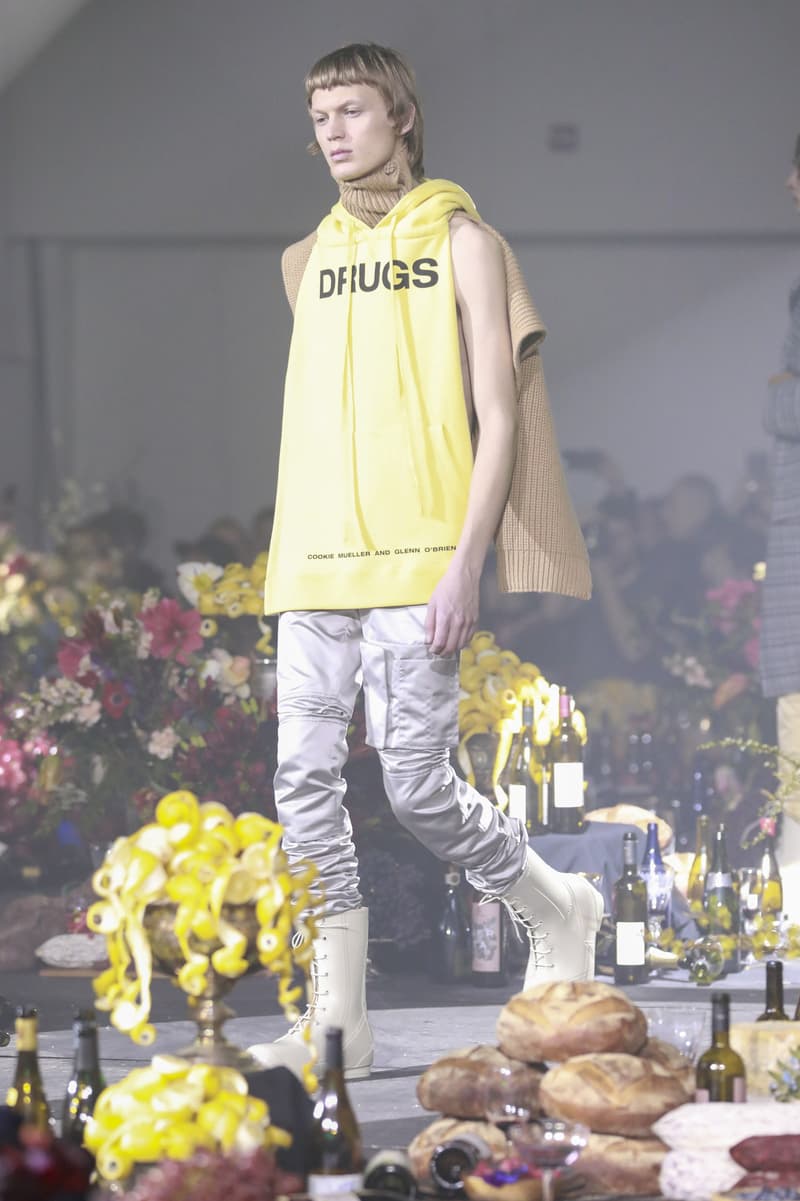 30 of 38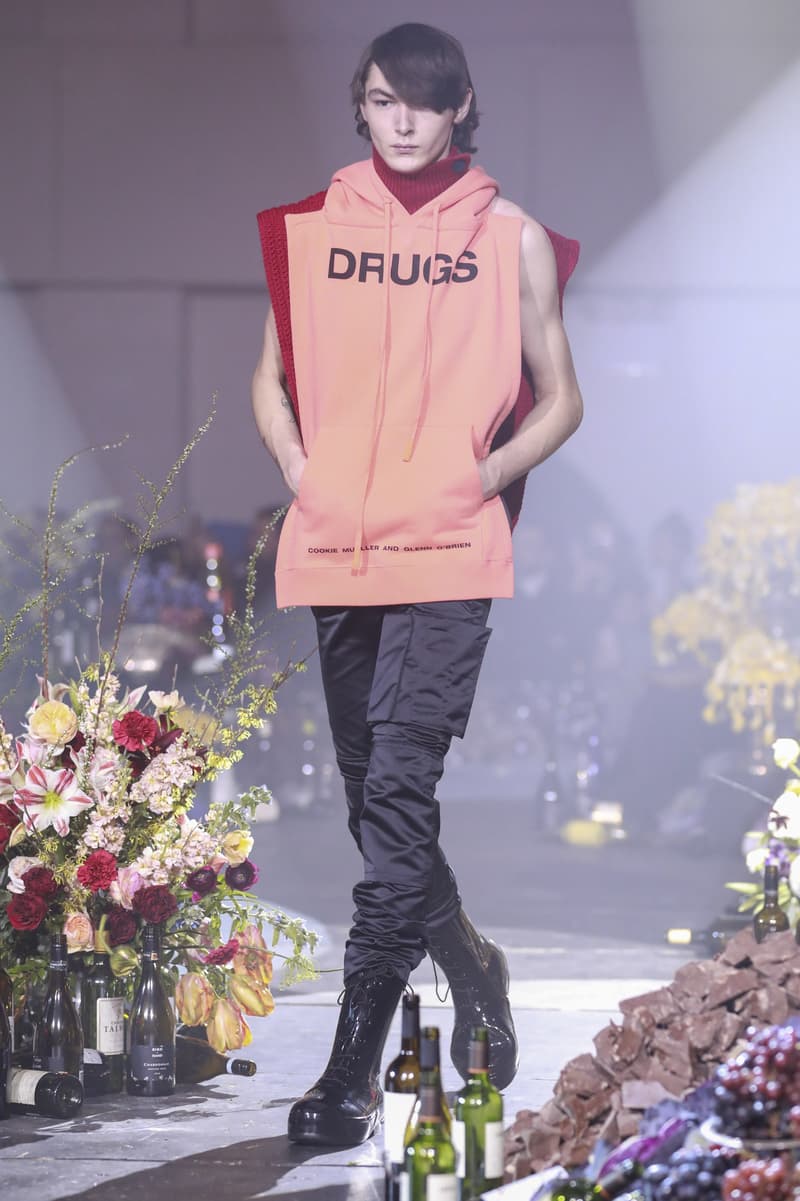 31 of 38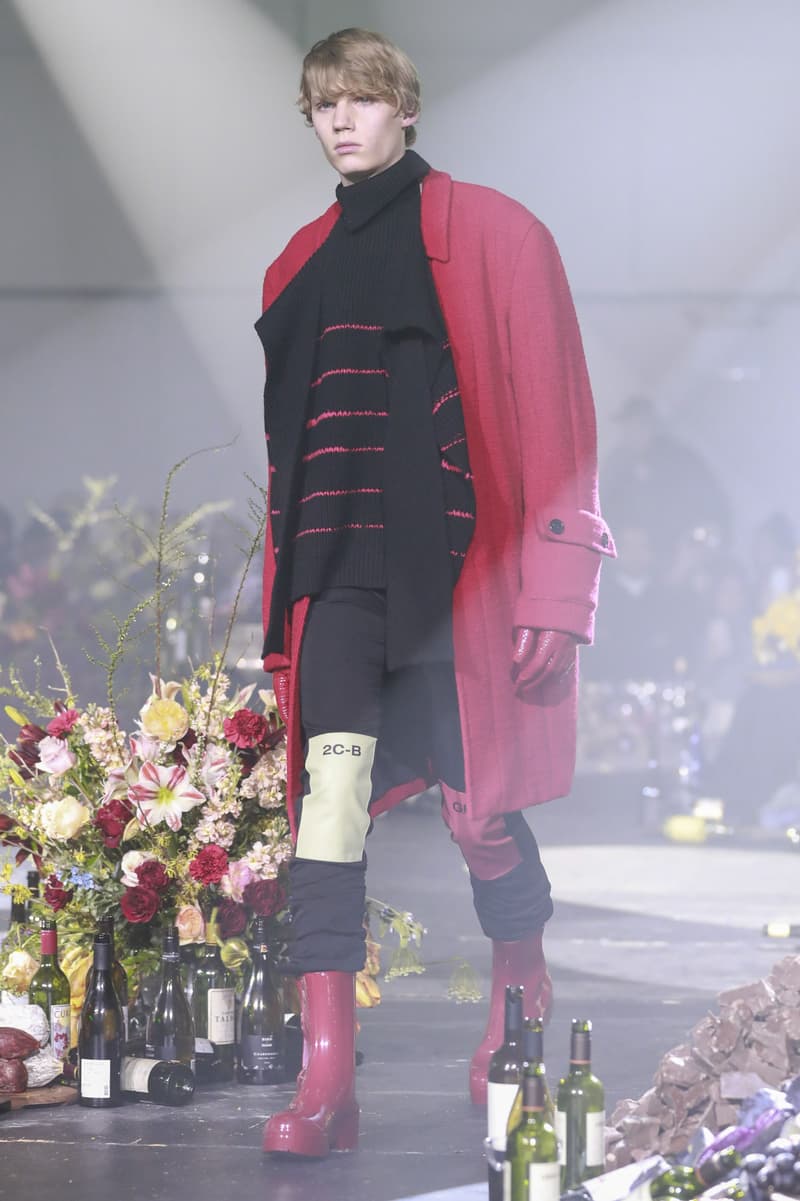 32 of 38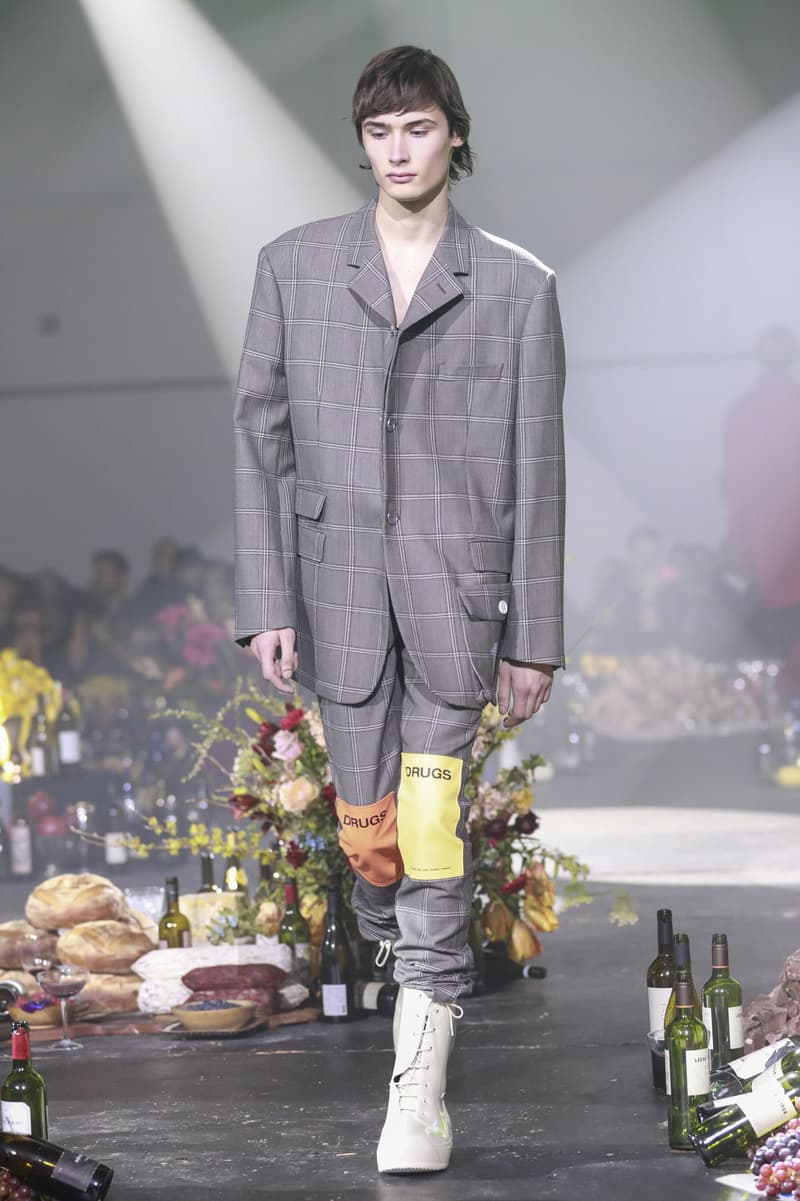 33 of 38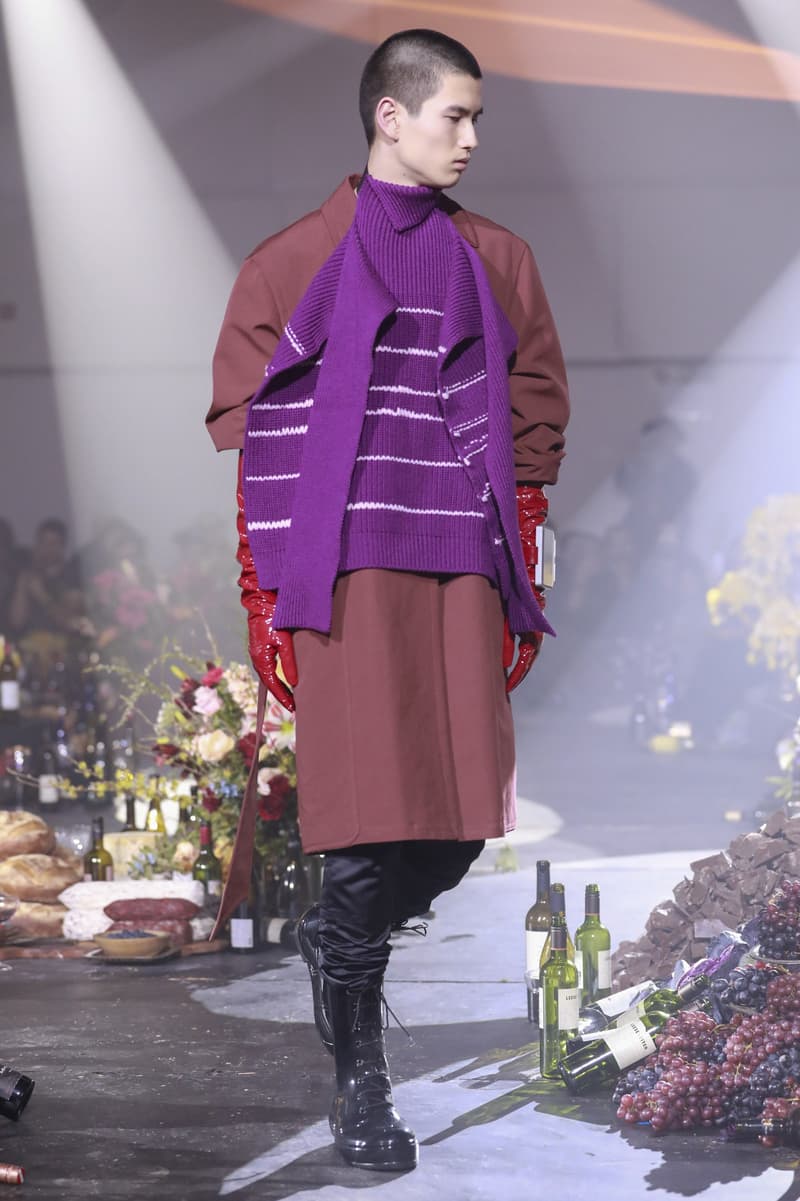 34 of 38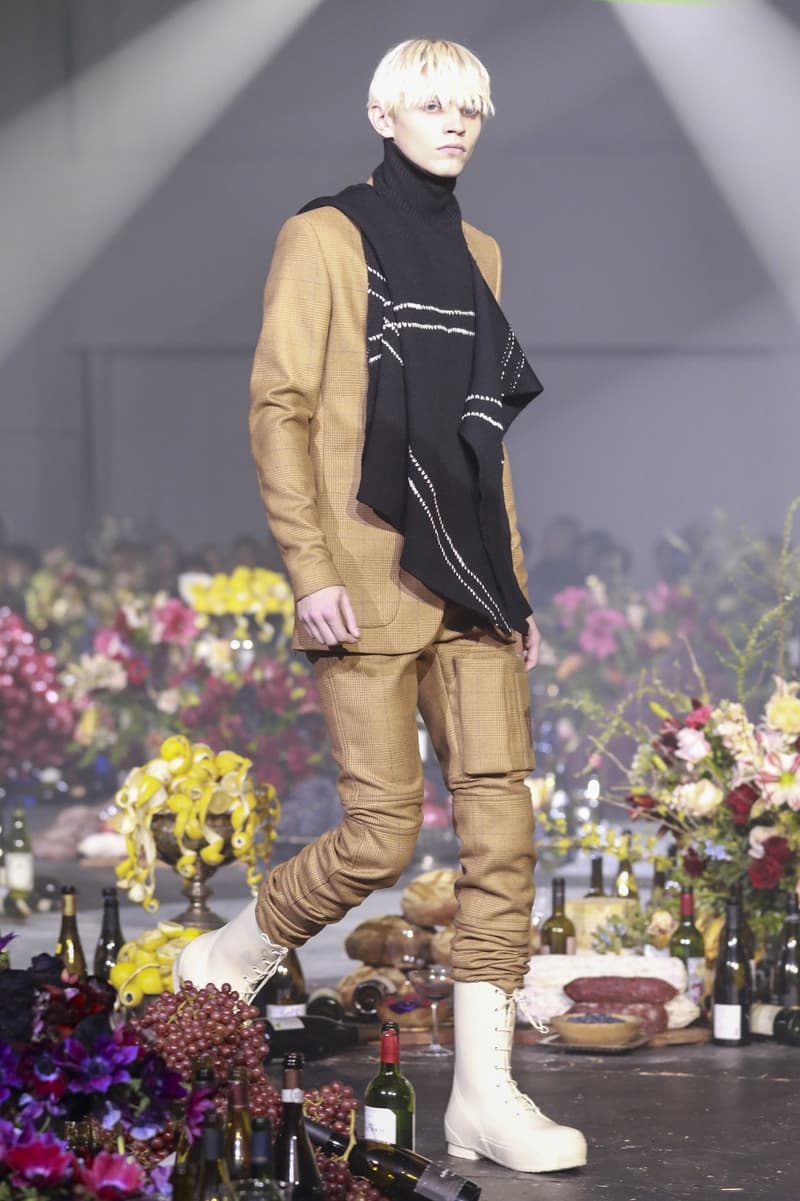 35 of 38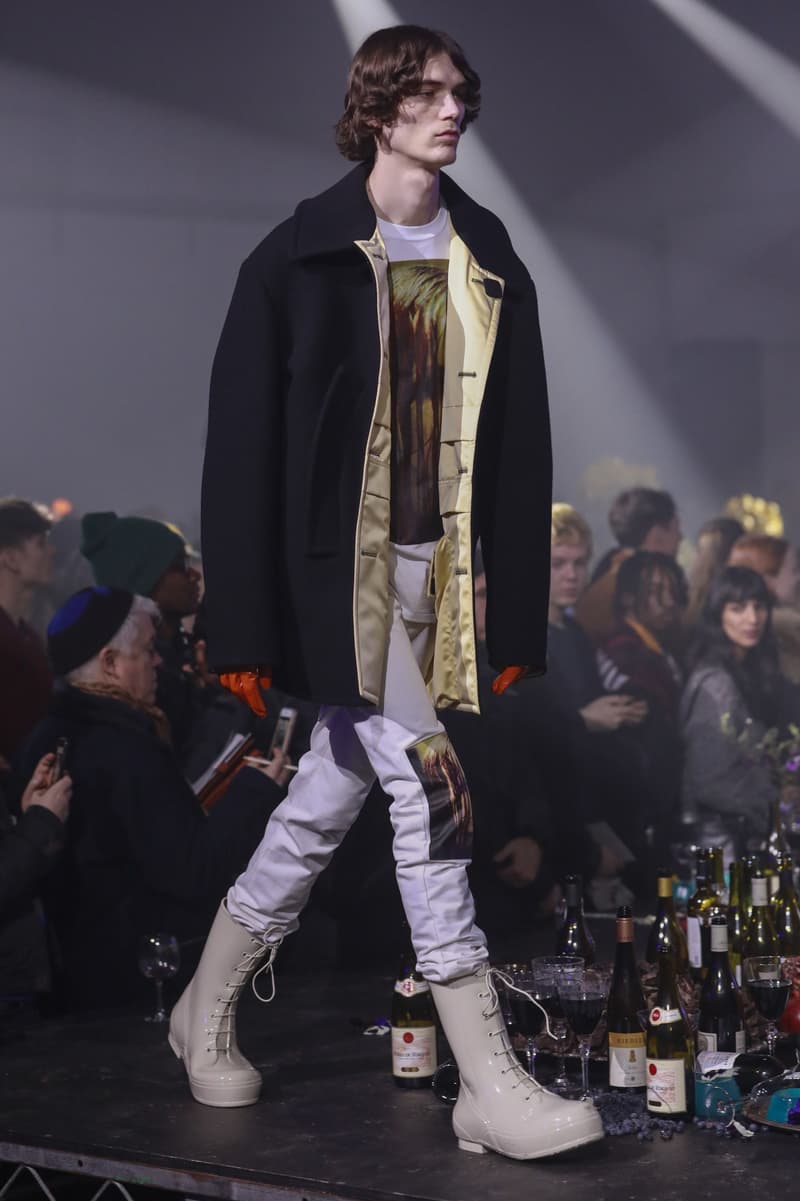 36 of 38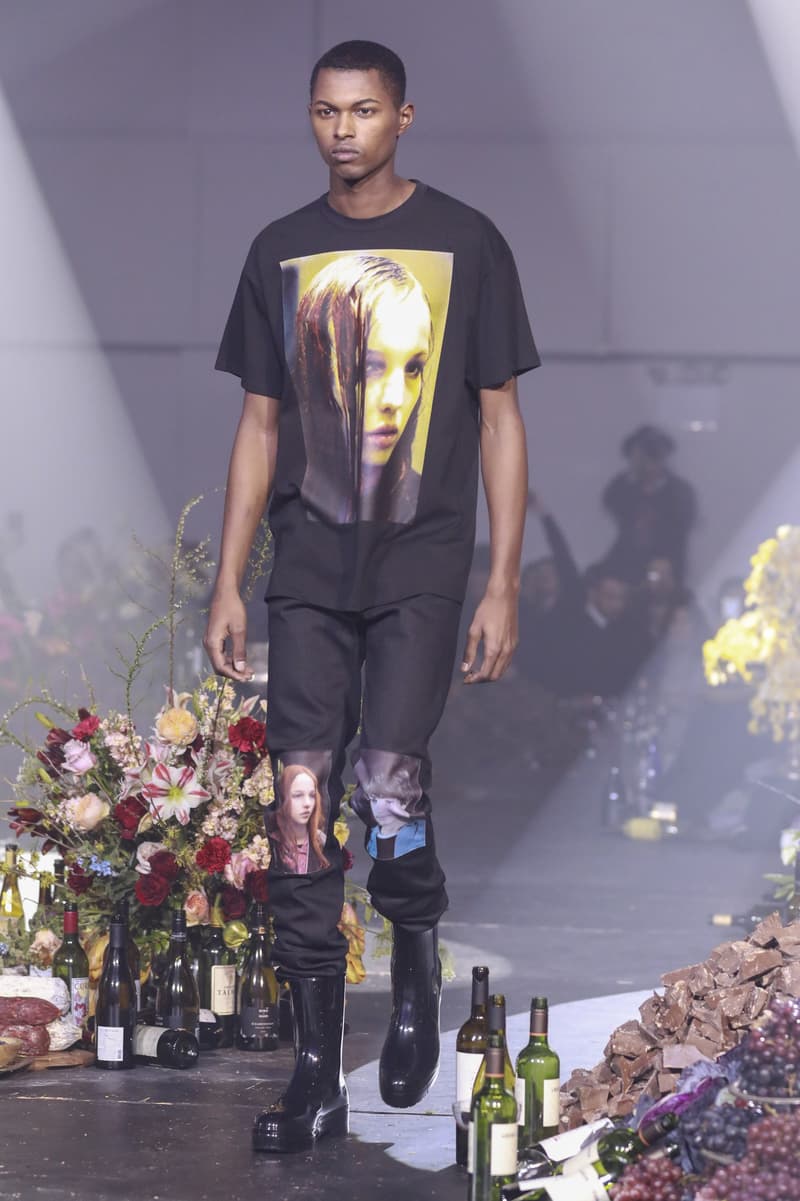 37 of 38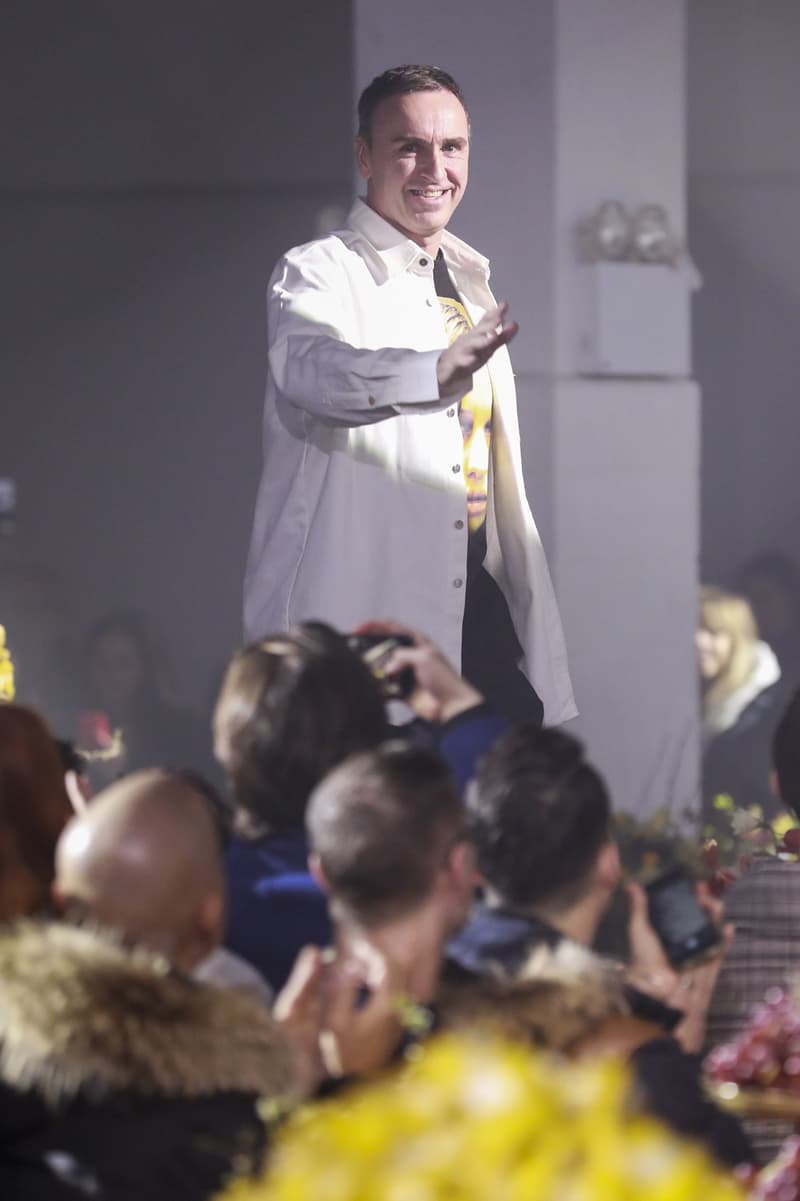 38 of 38
Arguably the most anticipated show of New York Fashion Week: Men's, menswear maestro Raf Simons debuted his Fall/Winter 2018 collection last night to a full house of industry glitterati.
The presentation, dubbed "Youth In Motion," took place in midtown Manhattan's Sir Stage 37, where the catwalk was transformed into a Last Supper tableaux complete with red wine, loaves of bread, piles of fruit and Belgian waffles (all of which were later donated to food rescue organization City Harvest). A searing hard techno soundtrack signaled the models as they marched through a maze-like course under a ceiling showered by flickering multi-colored laser lights, turning the space into a nightclub on par to notorious Berlin hedonistic haven, Berghain.
The collection served as a sartorial homage to both Uli Edel's disturbing 1981 film Christiane F., which chronicles teenage drug abuse during Cold War-era Germany, and Cookie Mueller and Glenn O'Brien's mid-1980s tragic-comic play Drugs, which was translated via the sardonic slogans such as "LSD," "XTC," "GHB" and "2C-B" that were emblazoned across a rotation of sweaters, trousers and outerwear.
Continuing Spring/Summer 2017's rave-tinged affair, waxy latex evening gloves and clunky patent leather platform boots were paired with sheeny satin cargo pants and graphic sweaters bearing stills from the aforementioned film. A plethora of bulky peacoats and puffer jackets enveloped the gamut of ultra-slim suiting, while knitwear, a Raf staple, came by way of oversized turtlenecks, droopy cardigans and argyle-patterned bibs.
The show closed with Zombie Nation's early 2000s trance anthem "Kernkraft 400," which, comically enough, lifted the range's dark subject matter. Though a known admirer of rave subcultures, Raf's latest offering sought to open a dialogue around society's complicated relationship with drugs and addiction instead of outright projecting a subjective opinion on it.
Check out all the looks from Raf Simons's Fall/Winter 2018 show above and stay tuned to all our coverage from New York Fashion Week: Men's.