Pusha T Shares Brand Management Tips as President of G.O.O.D. Music With HYPEBEAST
"You have to be open, man, it's a team effort."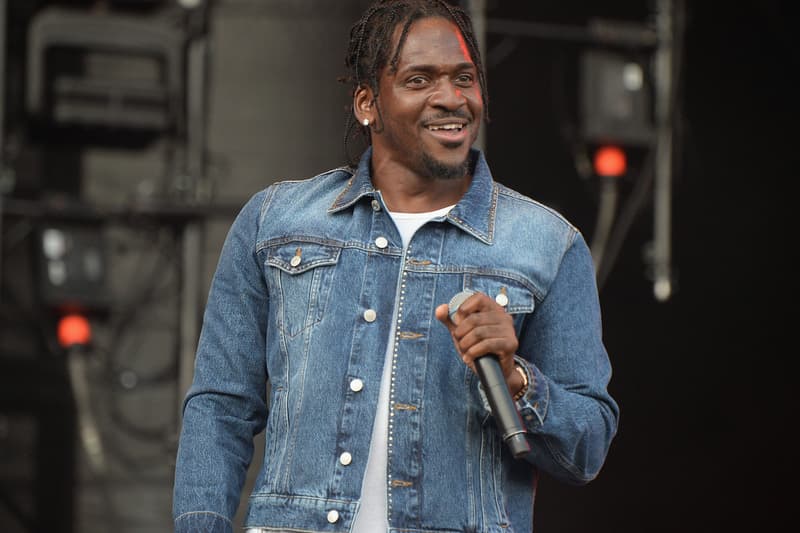 HYPEBEAST recently caught up with G.O.O.D. Music president Pusha T in Las Vegas. While there, they discussed his newfound role of Kanye's label, went over the process and even dropped some gems on brand management. Read the full interview here.
Surround Yourself With G.O.O.D. People

As a manager of both G.O.O.D. Music and his own Play Cloths label, Pusha T has learnt the importance of teamwork. "You have to be open, man, it's a team effort. 'President' sounds singular but I work with a team of great people." Push recognizes that collaborations are key to progression. "I work with a bright team who know the ins and outs and have a different opinion and a different spin to fashion and music, it's necessary to surround yourself with good people."

Know When You're Wrong

Staying humble is inherently a quality among great leaders, one which Pusha T echoes. "There was a time when I use to argue back and forth with every release. Checking in on things, sometimes right, sometimes wrong. Nowadays, I'll leave it to the head designer or label manager who knows me very well. These guys have seen things through on decisions I was so wrong on, and I'm glad I spoke on it. You need to know when you're wrong and that you don't know it all. You don't have all the skill sets for perfection."

Engage Your Audience at Every Level

Creativity sees no boundaries, especially in a time when the realms of fashion, music and art cross-pollinate more than ever. Good fan engagement helps cement a loyal fan base. When signing new acts, Push looks for "self-contained artists" who aren't only musicians, but performers and personalities who'll benefit from the label's support. "G.O.O.D music is the culture. Everything that's hot in music and fashion right now has something to do with an act on G.O.O.D. Music and DONDA. I ensure the brand is seen in a particular light that's engaging beyond just the music."
Read the full interview here.