Jay Electronica Would Release His Album If Told to by Minister Farrakhan
Time for Jay Z to make a few phone calls?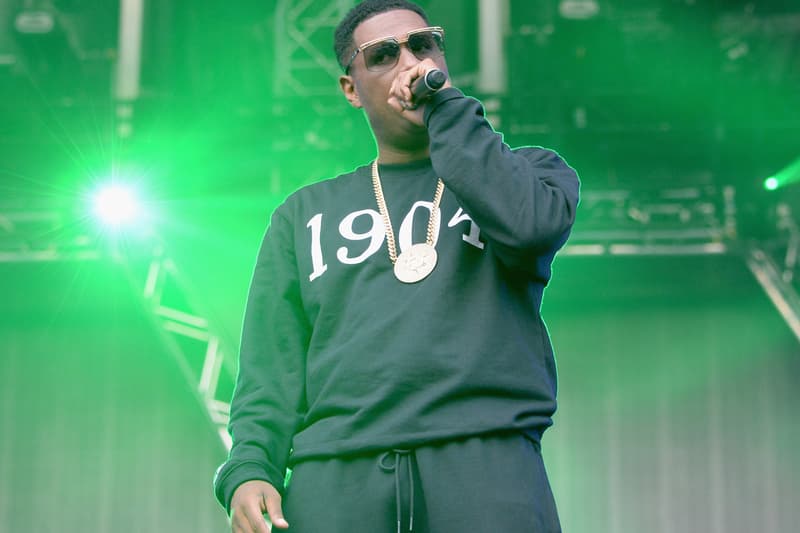 Jay Electronica recently spoke with Billboard about the most pertinent topic when it comes to the rapper: the release of his debut album. He also spoke about Chance The Rapper, performing in his hometown, and his relationship with Jay Z.
On his album:
When it's ready, when it's ready. It don't matter if Donald Trump say, "Put the album out." Maybe if Minister [Louis] Farrakhan said put the album out then maybe I might go home tonight and throw something together and put it out. Say like with Jay, that's almost like [asking], "How's the weather now?" If I walk outside right now, go across the street and if somebody recognize me, the first question they gonna ask me is, "When is the album coming?"

So it's almost like it's not a thing that's just normal to get asked that. But I guess the question you asked me is what will it take. When it's finished. When it's something that I'm pleased with because regardless of the six billion people on planet Earth, even if I put something out and the whole six billion say it's absolutely beautiful and I don't feel okay with it, I'm the one that carries that.

I have to be at a place where I'm pleased with the offering. So, it will come – it's coming soon. Slowly but surely. Then again, an album is a false concept anyway. An album is something that was created by corporations as a product to make money. People have been making music, doing plays and telling stories around fires for trillions of years. I like albums but I'm not too really handcuffed to the concept of that.
On Chance The Rapper:
I love Chance. He's our little brother. May God bless him all the way to the moon with blessings. I f–k with Chance because he's somebody that's out here and he's using his music as a healing tool. It's good to party and have fun but also we gotta have some real shit in there so I really value Chance and I pray God continue to bless him.
You can read the rest of the interview at Billboard.