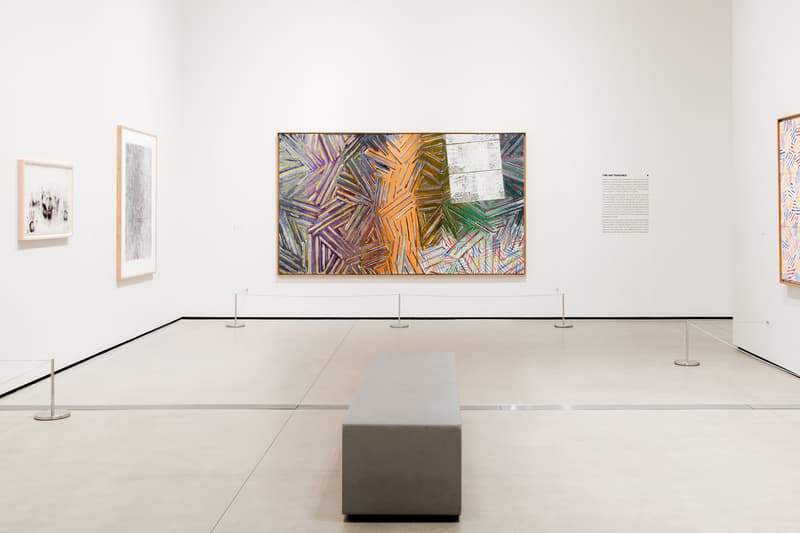 Jasper Johns Talks About New Retrospective "Something Resembling Truth"
A man of few words.
---
Renowned American artist Jasper Johns opens up to New York Times writer Deborah Soloman for an insightful new interview. Specifically, the award-winning 87-year-old explains the backstory behind his new retrospective "Something Resembling Truth." Breaking down the Los Angeles exhibit, Soloman writes:
"The Broad show, which remains on view through May 13 and covers six decades, offers a relatively intimate glimpse at his work. In a welcome departure from curatorial convention, the exhibition is organized thematically rather than chronologically. You come to see how the American flags and targets that remain Mr. Johns's most acclaimed motifs are no more persistent than other motifs and themes, including forks and spoons, unsettling images of the human body broken into fragments and the drama of a muted self unable to express its needs."
While Johns revealed that he's not interested in seeing his own show and isn't planning on "going anywhere," the wide-spanning showcase will provide a journey through several decades of significant work:
"The idea for the current show originated with Edith Devaney, a curator at the Royal Academy in London, and Roberta Bernstein, an art historian whose scholarship on Mr. Johns assumed magisterial proportions last year, with the publication of a five-volume catalogue raisonné of his paintings and sculptures. They were joined in assembling the Broad show by Joanne Heyler, the museum's founding director; and Ed Schad, a curator and critic. The American faction of the group visited Mr. Johns at his home last November, after sending him an elaborate Gatorfoam-board model of their installation. They wanted to ensure that he was happy or at least not miserable about the show's accents and emphases, which include the flashy and rather L.A. idea of opening with as many flag paintings as they could gather."
While Johns is particularly brief in his answer, the entire New York Times piece is worth a read for a written breakdown of what to expect with "Something Resembling Truth."
For more unique offerings from the art world, take a "closer look" at Tomokazu Matsuyama's "Afternoon Delight" show at the Arsham/Fieg Gallery.
The Broad
221 S. Grand Ave.
Downtown Los Angeles, CA 90012
United States