Chris Tucker Confirms 'Rush Hour 4' Is Happening
Following a confirmation by Jackie Chan.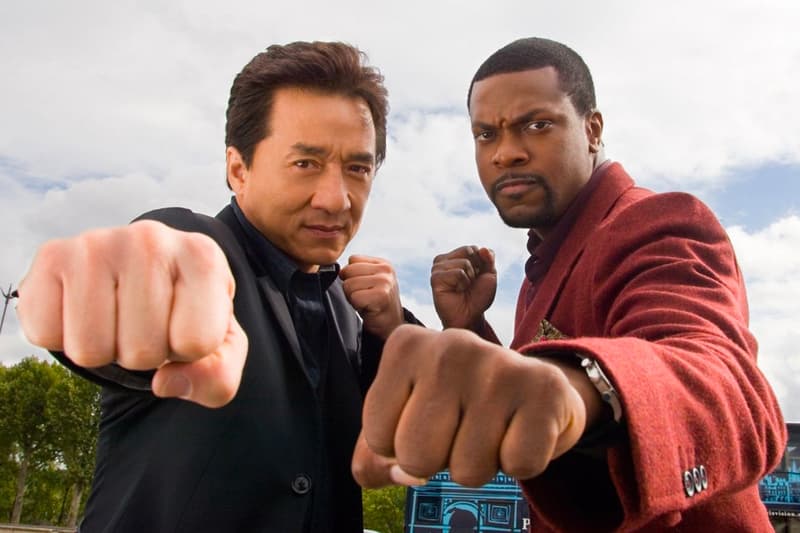 Late last year while visiting The Cruz Show, actor and stuntman Jackie Chan confirmed that Rush Hour 4 was in the works, however only Chris Tucker was left to approve the next chapter.
Now Tucker has confirmed the project himself during an appearance on ESPN's podcast The Plug. During the show Tucker was asked if he and Jackie Chan would ever team up again, more specifically for the Rush Hour franchise, to which Tucker replied, "It's happening. This is gonna be the rush of all rushes." Tucker continued, "Jackie is ready and we want to do this so that people don't ever forget it."
Chan himself stated last year, "For the last seven years, we've been turn[ing] down, turn[ing] down the script. But yesterday, we agreed." At the time, Chan said Tucker was still undecided. Keep it locked here for more details when they surface. Though the month has almost come to an end, check out the best films and TV shows for February.
BREAKING NEWS: @christuckerreal confirms on #ThePlugESPN that Rush Hour 4 is happening and in the works saying, "It will be the rush of all rushes." ? NOW http//:https://t.co/HMV5KhiVVi #BreakingNews #RushHour4 #TheUndefeated pic.twitter.com/e84vte4Xbv

— Terri Foster-Brasby (@SheKnowsSports_) 2018年2月21日