A$AP Ferg Talks Fashion and The Time His Father Put Him Onto Versace
"My father had me wearing Versace at a young age."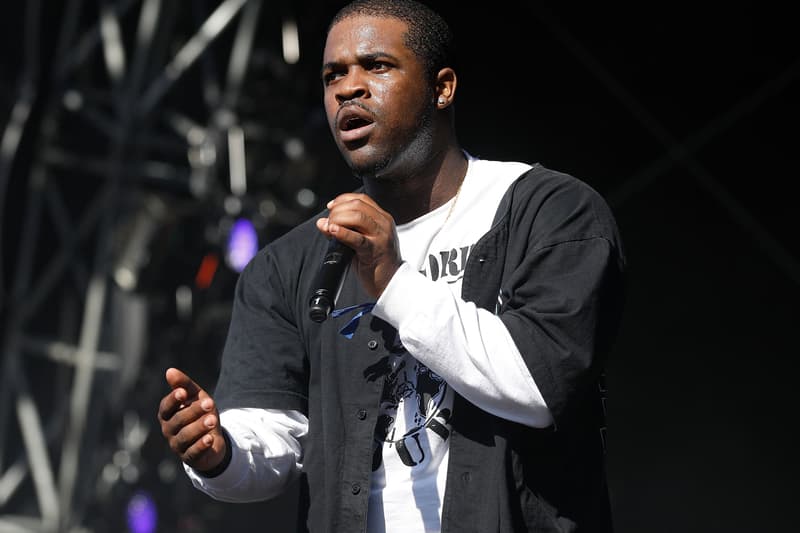 A$AP Ferg's interest in fashion has been well-documented and recognized, having collaborated with the likes of Astrid Andersen and adidas Skateboarding, in addition to launching his own fashion imprint Traplord. However the Harlem wordsmith's sense of style came long before he was catapulted to stardom with the A$AP Mob. In a recent interview with CNN, he revealed he was dressed in Versace and Prada as a kid growing up thanks to his fashionable dad, who also owned a clothing store in Harlem. Ferg also talks about his favorite designers and personal style amongst other topics. Check out an excerpt of the interview below and read the full Q&A here.
Tell us some of your favorite designers right now and why.
Forever, Ralph Lauren is my favorite designer. And Alexander Wang.

You mentioned your father owned a clothing store in Harlem. Is that who you get your fashion prowess from?
Subconsciously, yeah. I just learned from him all my life, seeing how he put clothes together. He had me in Versace at a young age, Prada shoes…

Describe your personal style.
My personal style would have to be minimal. I like colors, but I don't like huge logos and things like that. So most of the time I'll do black or white T-shirts unless it's a band shirt that I really love. I'm also a coat and shoe fiend.

Name one thing you can't leave the house without.
My grills. I have nice teeth. A lot of people don't know I have nice teeth because I'm wearing grills, but I bring them out just in case. I put them in my book bag. I have this Alexander Wang book bag I've owned since I've got my first check when I got signed and I carry both sets of my grills in it. I switch between my diamond grills and my white gold grills because the diamond grills is sometimes too heavy.

What's one piece of clothing in your closet you should probably throw out?
There's a lot. I got old minks. They're the designer minks not like the traditional ones. I'm always throwing out sneakers. I'm very specific when it comes to my shoes. I got these pair of Alexander Wang boots that are beige and suede with a big strap. I bought them because I liked them when I bought them, but I've never worn them. I had a vision when I bought them but when I got to the house I was like: "I'm never going to wear these."

To whom do you owe your success?
Can I break it down? I owe a lot of my success to my mother, my stepfather, and my father. Just my family in general for being so strong-minded and strong-willed and raising me the right way—how to handle myself, how to think, how to be an intellectual.

Also, I owe part of it to Yams and Rocky for believing in me.