P.J. Tucker Shares His Performance Verdict on the Nike Air Fear of God 1
The Houston Rocket chimes in on being the NBA's sneaker king, his most underrated Nike kicks and more.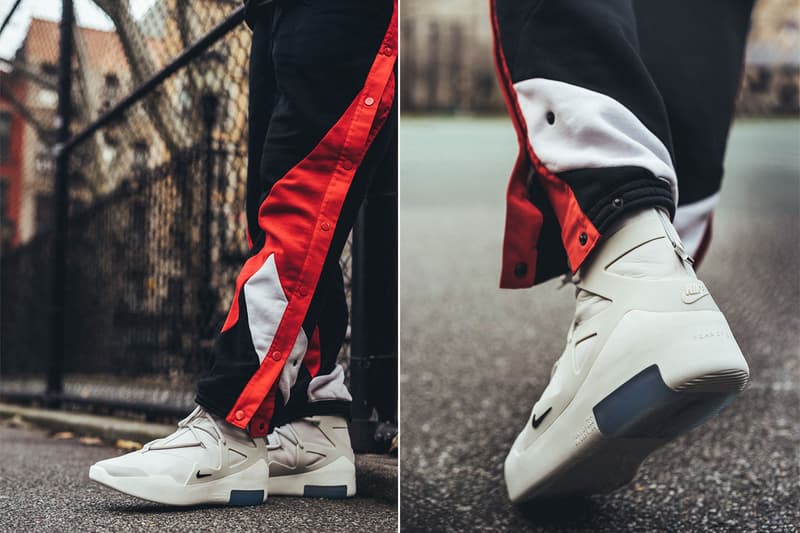 1 of 5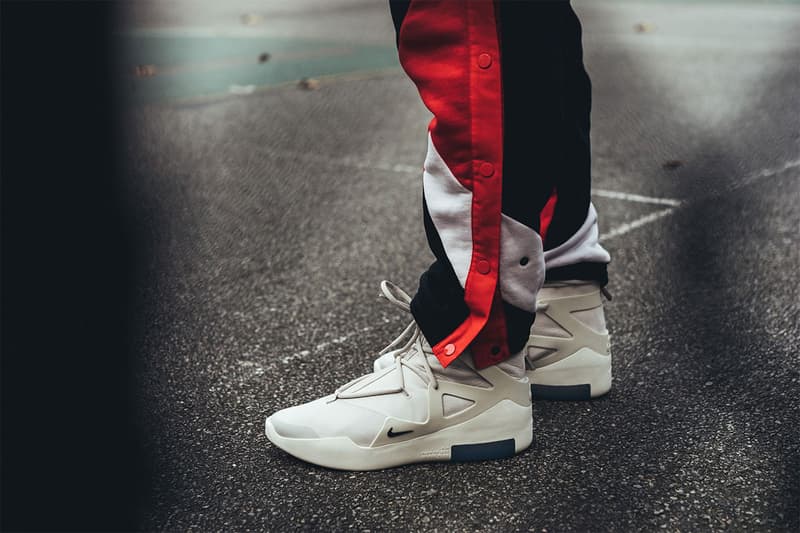 2 of 5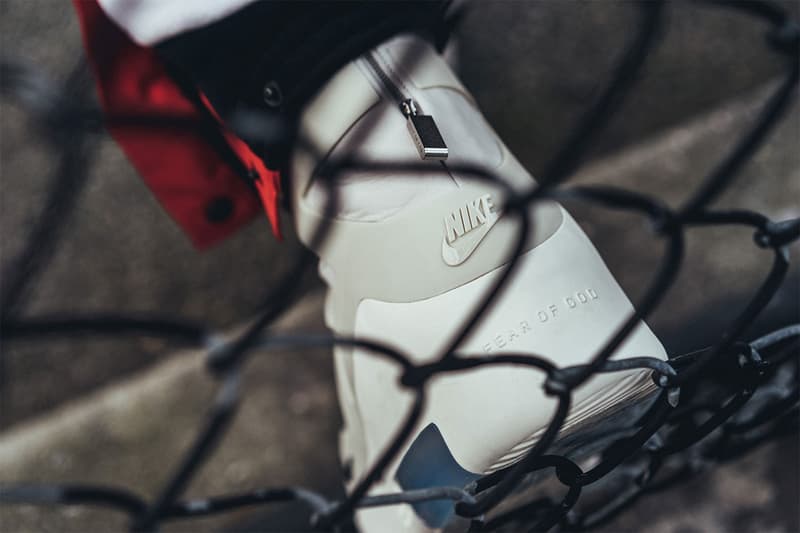 3 of 5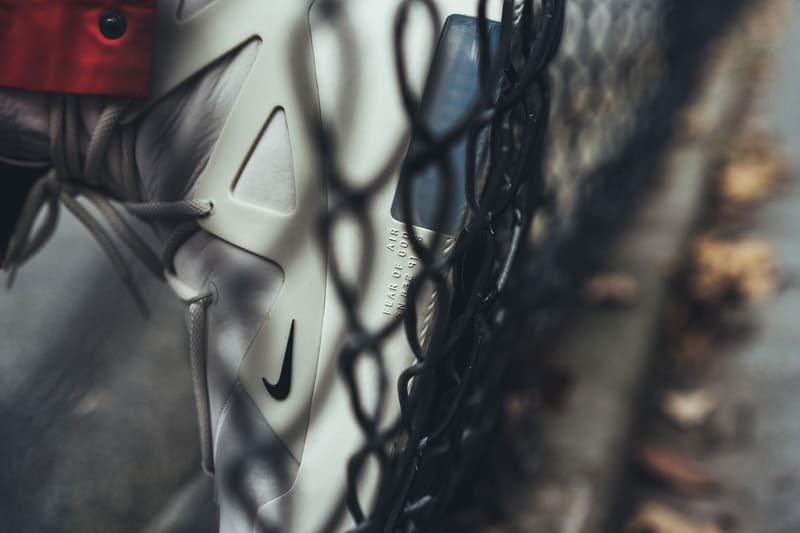 4 of 5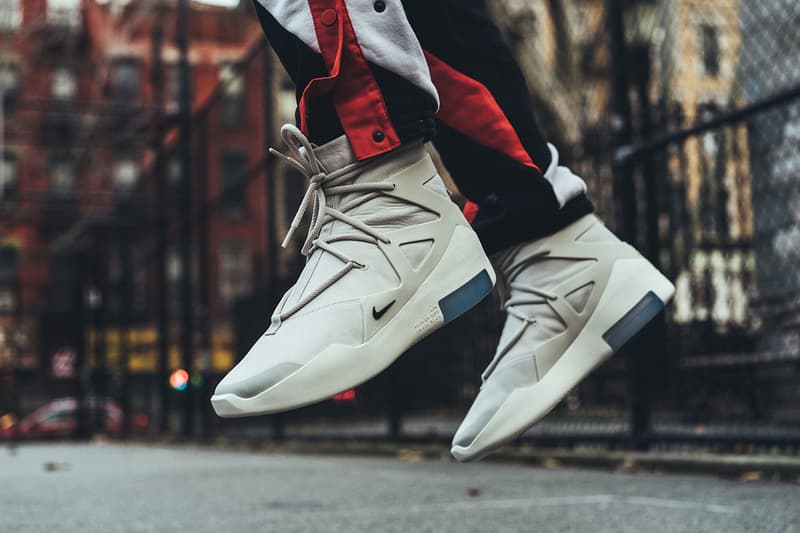 5 of 5
Last month, P.J. Tucker — arguably the sneaker king of the NBA — graced the Brooklyn Nets' herringbone hardwood wearing the Nike Air Fear of God 1. Under the Barclays Center's bright lights, the stage was perfectly set to debut the first sneaker Jerry Lorenzo designed for performance purposes. Now that the model has been official unveiled with a December 15 release date, one question remains: does it perform as well as it looks?
After a previous discussion with Jerry Lorenzo, we caught up with Tucker to get his take on debuting the upcoming Nike Fear of God 1 and just how it holds up on-court. Tucker also touched on his initial reactions, why the league's new footwear rules don't phase him, basketball and fashion's growing relationship, and some critical thinking on his most underrated Nike silhouettes.
In some of your recent games you've worn both colorways of the Nike Air Fear of God 1, How did that opportunity even come about?
Sounds crazy. I've been a huge Jerry Lorenzo fan for a long time. I've been wearing Fear of God since day one. It's easily one of my favorite brands. He's one of my favorite designers. So when we finally got a chance to meet, we started building a friendship. He had things going on during the past All-Star Weekend and we kind of linked from that.
We ran into each other at Fashion Week this year in Paris. That's when he told me what he has going on with Nike. I couldn't believe it. It was unheard of: for somebody like him to be able to do something with Nike like that in the basketball world. Usually if you design stuff it's usually not a basketball shoe. He just kinda went "Yo, I need you. You gotta wear them. You gotta wear them on the court, bro." And it took off from there.
We spoke to Jerry earlier in the month and he mentioned that he wanted to bring that emotion back of when you opened up that first pair of Jordans for the first time. Can you take us back to that moment where you opened up the box for the first time?
It's crazy because my bro was sitting there watching, [...] it was literally like that kind of moment. When you're a kid and you first unbox a pair; that was like a moment every single time, even though I already knew what was in the box. That first opening of the box, getting that smell. It was fun. The way he did the box, the wrapping and everything else he put into the shoe was so much and the unboxing is definitely a part of that experience. The extra laces have their own packaging and the sneakers come with a bag that you can carry them in. They went all out.
I was at the Nets game when you guys played in Brooklyn; you broke out the black pair. The most important question, how did they feel?
That's the biggest question everybody's asked. It's a really nice freaking shoe. I'm more like a low-to-three quarters type of player, so I wasn't really sure how'd I'd play in them. Those were my initial thoughts just looking at shoes.
I try to scratch out an assumption of how playing in them will be. A good thing is that the sole comes out so I can put my own in if needed. When I first looked at them, I was like "Oh, they look heavy." In actuality, they're not as heavy as they look. The sole is really, really dense and the upper is really light. I feel like the lacing makes it a little bit lighter too. There's not so many lace holes so when you tighten them up, it doesn't feel so constricting and overwhelming your foot, you know?
If I remember correctly, during the game in Brooklyn, you switched out to the "UNDEFEATED" Kobe 1.
Yep.
Were there performance issues that made you switch or were you just not feeling it at the moment?
It's so funny; I told Jerry, "Yo, everybody's bummed about me taking them off at halftime." Dog, I buy and wear different sneakers almost every single game. Every time before that, it's like "Oh, PJ's doing this, doing that." But when it's with his collab. it's "Oh, they must have hurt because he took them off." I was like "Come on man, seriously." I took them off because I wasn't playing well so I wanted to switch out the shoes. The shoes were great and I was like "I'll probably bring them back again" and I never really bring shoes back twice. I'm definitely going to wear them again. It was nothing to do with performance at all. Performance of the shoe held up.
We also talked to Jerry about Allen Iverson and how he influenced fashion and helped bridge the gap between two worlds. What are your thoughts on the growth of the relationship between fashion and sports?
I think it's a major thing. It's just such a big deal now and people – whether they're influencers or whatever they call themselves – are really being inspired by what guys are wearing. It's one of those things where the players are getting noticed by what they wear and not actually basketball. Whether it's high fashion stuff or streetwear related, it's become something on a bigger scale.
During the Allen Iverson days guys were wearing throwback jerseys and doing the huge tall T-shirts, where now it's more of a high fashion meets streetwear phenomenon.
In relation to the dress code, what was your first reaction when you got that news about the league's new footwear rules?
I had no reaction to be honest. I've never went off the color codes and restrictions anyway. Always loved to find shoes to match my uniforms, but majority of the time, I was still wearing crazy colors in ways that didn't go with our uniforms anyway. Just because there was stuff I wanted to wear anyways that I would sacrifice being fined. It was just one of those things where it didn't matter. For me, it was just always wearing what I wanted.
It's definitely noticeable seeing what you've worn on court in the past.
That's the thing. It's so funny because I was on bad teams so nobody watched, nobody cared. I can go back in my earlier years in the league wearing old PEs. It's not a new thing. We've been doing this a long time. With Instagram and social media there's so much new energy on it.
You're on the road frequently, how do you manage picking what kicks to wear for road trips?
So me and my equipment manager [Tony] go over it. Depending on how long the trip is, how many games it is, what games they are and how many different colors we're wearing or if we're wearing the same uniform or we're switching up uniforms. I like to have at least five or six options for that game. So there may be a couple options within a couple options [Laughs]. I'll have five choices for a white uniform and if we wear that white uniform twice in a trip, I'll have seven or eight pairs. We always go through how many games it is and kind of just load them from there. It's pretty cool.
It's so funny because I was on bad teams so nobody watched, nobody cared [about what we wore]. I can go back in my earlier years in the league wearing old PEs. It's not a new thing. With Instagram and social media there's so much new energy on it.
Some people have labeled you as a sneaker free agent, is that true?
No, I'm with Nike. That's another misconception. I don't know why everybody thinks I'm free. I've been with Nike, I've always been with Nike. I've never been a free agent. I've been with Nike my entire time.
Yeah, I've heard some misconceptions too.
Yeah. I'm all Nike and I've always been with them from day one. I don't know where the free agent stuff came from. People might think that because I don't have my own shoe or something that I gotta be a free agent.
Speaking of your own sneaker, if you were to create your own silhouette what are some of the must-have features?
That's a good question. Funny enough, this is my last year on my deal. But for me, I never wanted to have my own shoe. That's never been something I've wanted. Even as a kid I never dreamed of having my own shoe. I just love wearing different stuff and that's always been my thing. I never liked wearing the same sneakers. I always liked to switch it up. It's just one of those things that always stuck with me.
But, If I could create a shoe, it would be something I would wear a lot of. Something around a Kobe 4, back to that low-to-three quarter kind of cut. Gotta be light and have great grip, and I love that about the Kobe 4s. The feeling of the shoe is perfect. Not too narrow and not too wide. It's a core design, it's simple. I like simple with an ounce of craziness. I think the Kobe 4 is probably my favorite hoop shoe ever. So my own sneaker would be Kobe 4-inspired.
I was given a heads up that you're working on a collaboration with Giuseppe, is that true?
Yeah, I did a Houston Rockets thing by Giuseppe. He let me design the colors and do a few different things with them. They have a new shoe coming out called the Urchin. They let me take that silhouette and kind of do my own thing with it. It was super dope. Giuseppe is changing the whole thing up. It was a super cool opportunity to do something outside of basketball on my end. A little something off the court, but still be able to throw my own little twist onto it. I did one for the Rockets and then I did a personal pair for myself.
What are your top three-to-five most underrated Nike basketball models?
Oh, see I like this. You've got the good questions, man. Everybody asks all the same things … I can tell a lot of people try to be in the secret [sneaker] world and they have no idea what they're talking about and end up asking the dumbest questions. I will say I appreciate that question.
I wanna give you a good list. I'm going to go back a little bit.
Ok, my first three would be the Air Max Sensation, the Air Bakin and the Air Max 2 Uptempo.
That's a careful batch of gems.
Four is where it gets tricky, I ain't gonna lie. I'm gonna go with the original Huarache.
The pair that some of the Fab 5 wore?
Yup, those are gorgeous! If a kid saw someone with those on they wouldn't know the entire history. They would be like "Oh, those are just Huaraches," but they wouldn't know about it all.
Exactly. So you got your four, what's the fifth and final one?
I love questions like this; it makes me think. I'm gonna roll with the Nike Air Force 180 Low though, the ones [Charles] Barkley used to rock. I remember my mom wasn't able to get them for me at the time, I'll never forget that, man. I must've been 17 or something. Those were so crazy, like change your life crazy when I was a kid. Those and a Starter jacket, you were in there.
Yep, that's my five.
Lastly, how do you feel knowing you're the sneakerhead's sneakerhead in the NBA?
You know, honestly, it's so crazy because my longtime friends are on it more than anyone. They be on me a lot man [laughs]. But it's all in fun and we're always messing around about what all of us are wearing. A lot of times I won't even see the coverage until they send it back to me.
They're always challenging me more to be on my game than everybody else that's being tracked in the sneaker game. There's no other way to put it, it's really dope to me.
---
The Nike Air Fear of God 1 hits select retailers and Nike SNKRS on December 15 for $395 USD. You can also check out the remaining pieces from the forthcoming Fear of God x Nike Collection in addition to Lorenzo's ESSENTIALS "California Winter 2019" offering.