Kendrick Lamar Releasing 'DAMN.' Collector's Edition With Tracklist Reversed
Closer "DUCKWORTH." is now the first track.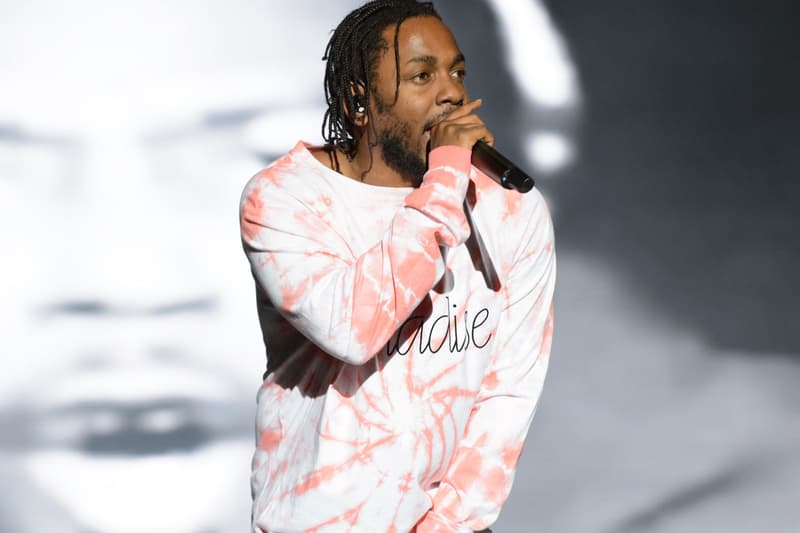 Back in August, Kendrick Lamar revealed in an interview with MTV that his hit album DAMN. sounds better when played backwards. When discussing the album, Lamar stated, "I think like a week after the album came out, [fans] realized you can play the album backwards. It plays as a full story and even a better rhythm. It's one of my favorite rhythms and tempos within the album. It's something that we definitely premeditate while we're in the studio."
Now Kung Fu Kenny is taking things one step further with plans to release a special edition of DAMN. which features the tracklist in reverse. According to a listing on Microsoft's online music marketplace — which has now been taken down — the new version of Kendrick's fourth full-length project features the rapper wearing a shirt with the album's title. The collector's edition also notably flips around the tracklist order of the original album; previous closer "DUCKWORTH." is now the first track, while "BLOOD." is the finale. Thanks to Redditor TKeys_15, a photo of Kendrick's fourth studio album can be seen.
A release date for the new collector's edition of DAMN. has yet to be revealed. In case you've missed it, Kendrick Lamar's "ELEMENT" video is now an art exhibition.