Schools in China Are Tracking Students with 'Intelligent Uniforms'
China's surveillance has extended toward the children.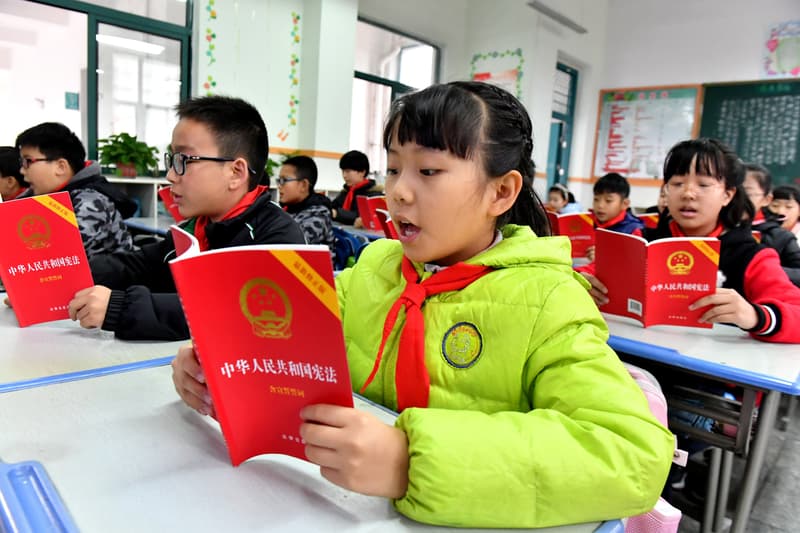 Over 10 schools in China's Guangxi Zhuang Autonomous Region and southwestern Guizhou province have assigned "intelligent uniforms" to students to improve attendance and safety. The uniforms, made by Guanyu Technology, hold two chips that track students leaving and entering school grounds–sending the information automatically to parents and school faculty.
If a student leaves school without permission, an automatic voice will make it clear they're skipping school. If kids do anything sneaky, like swap uniforms, the outfit's facial recognition technology will know and raise an alert. The school's entrance also utilizes facial recognition. The chips in the uniforms can survive 500 washing cycles and temperatures of 150C (302F) and up.
Since the uniforms have been introduced quietly in 2016, attendance has improved according to school principal Lin Zongwu. And although the tech could very well be used by faculty to track students after school, Lin noted that staff merely "choose not to."
In related news, Google's blacklisting search engine in China has been shut down.
#CyberpunkisNow Schools in China have begun enforcing 'smart uniforms' made by Guizhou Guanyu Technology (image is theirs) with features including GPS tracking system to monitor students. Facial recognition used to ensure that each uniform is worn by its rightful owner. pic.twitter.com/oZ3DhMI01T

— ΜΔDΞRΔS (@hackermaderas) December 28, 2018