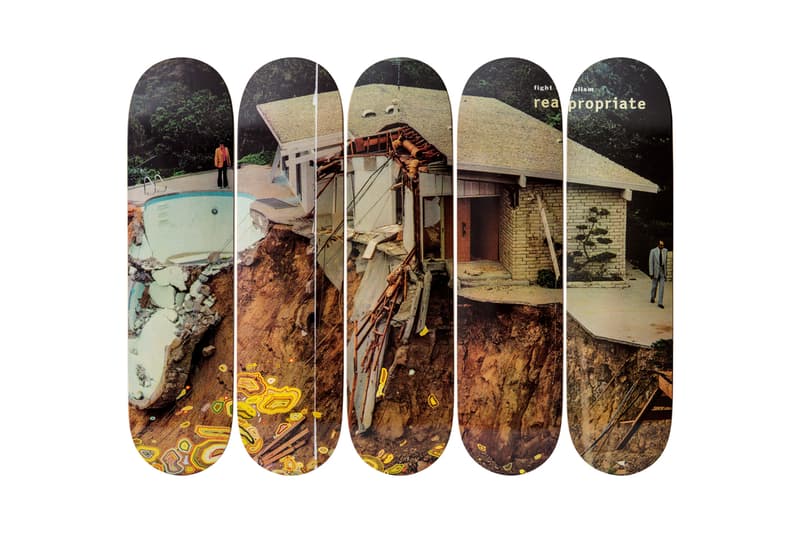 1 of 3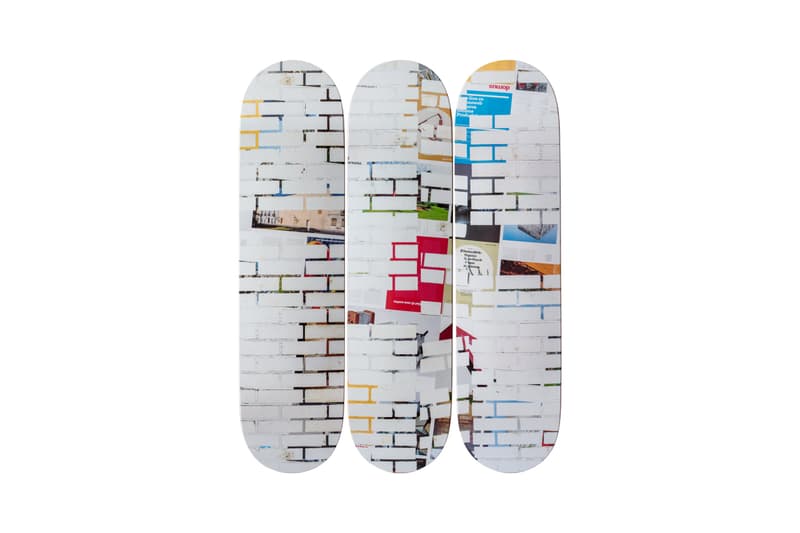 2 of 3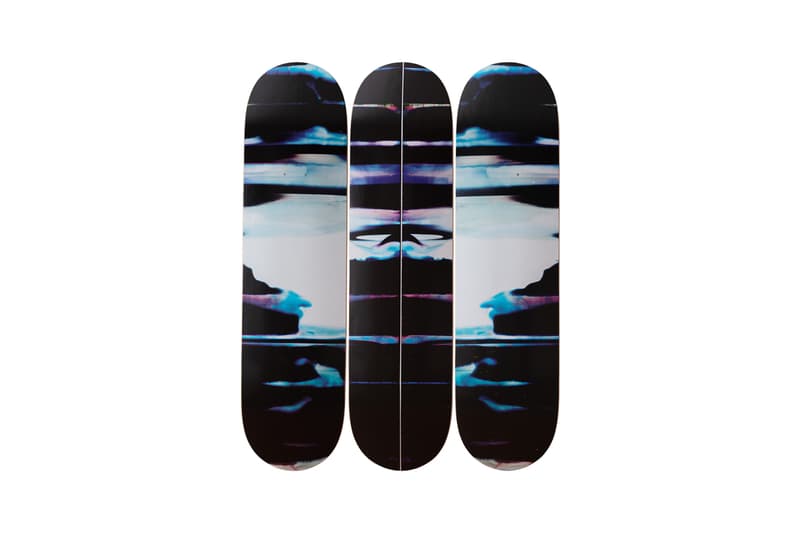 3 of 3
The Skateroom Unveils New Skate Deck Series with Artists Kelley Walker & Walead Beshty
With a portion of the proceeds to benefit NGOs.
---
The Skateroom joined forces with celebrated American contemporary artists Walead Beshty and Kelley Walker on a new limited edition skate deck series. Widely-recognized for his surreal photograms, Beshty creates camera-less photographs by curling paper during its exposure to cyan, magenta, and yellow light, as per The Skateroom. He will deliver a triptych that portrays a "stack of ever-changing bands, both color and tone," the company added.
On the other hand, post-conceptual artist Kelley Walker creates two deck series. The five-deck version features "a large format photographic image of a swimming pool dangling off a cliff edge, while the owner stares stonily into the wreckage," said The Skateroom.
15% of sale proceeds of each edition by Beshty will benefit the NGO, The Rural Changemakers and their Janwaar Castle project that aims to build India's first rural skatepark. Moreover, Walker's editions will see 7% of profits from both series to NGO Skateistan that empowers youth through skateboarding and education programs.
View the skate deck series above and then head over to The Skateroom to learn more. The special collection will launch at the Marciano Art Foundation this November 7. Elsewhere in art, watch an exclusive preview of NYCHOS' new solo exhibition in San Francisco.
Marciano Art Foundation
4357 Wilshire Blvd
Los Angeles, CA 90010