$UICIDEBOY$ Follow Up Their Debut LP With "Scrape"
The underground heroes continue to drop new sounds.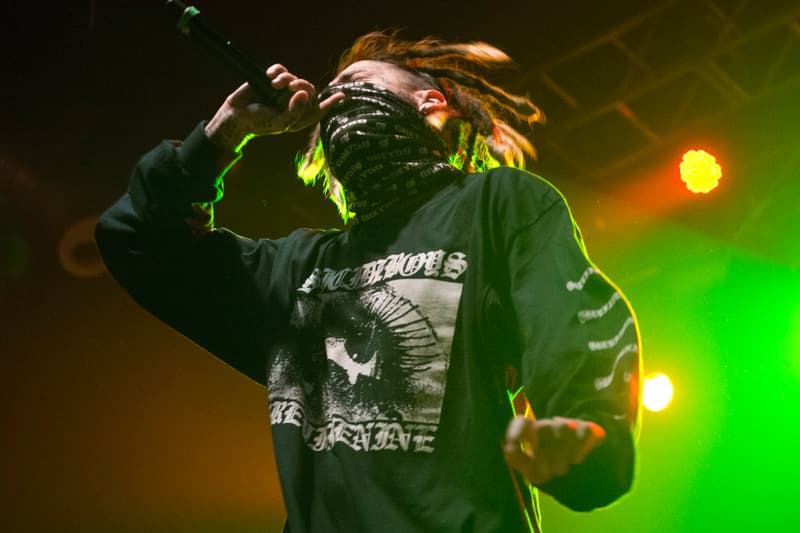 Following the release of their official debut studio album, I Want To Die In New Orleans, $UICIDEBOY$ have continued to release new records and delivered a special merch collection. Refusing to let up, the underground champions are back with another new single, "Scrape."
"Demons crawlin' through my mind / Feel like I'ma flash out, pass out, ducked out / Pills under my tongue now / Smoking on some OG, wow," Scrim spits at the beginning of "Scrape." "Psychosis kickin' in, time to make a fucking stain / Wake and my sweat has dripped / It was all a f*cking dream."
You can stream $UICIDEBOY$' new "Scrape" track below, and stay tuned for more from the Louisiana-bred duo.
For more, check out $UICIDEBOY$' video for "For The Last Time."