Billionaire Boys Club EU Spotlights Kirk Knight in 'Boys of Tomorrow' Second Issue
The Pro Era producer talks inspiration, music, and upcoming projects.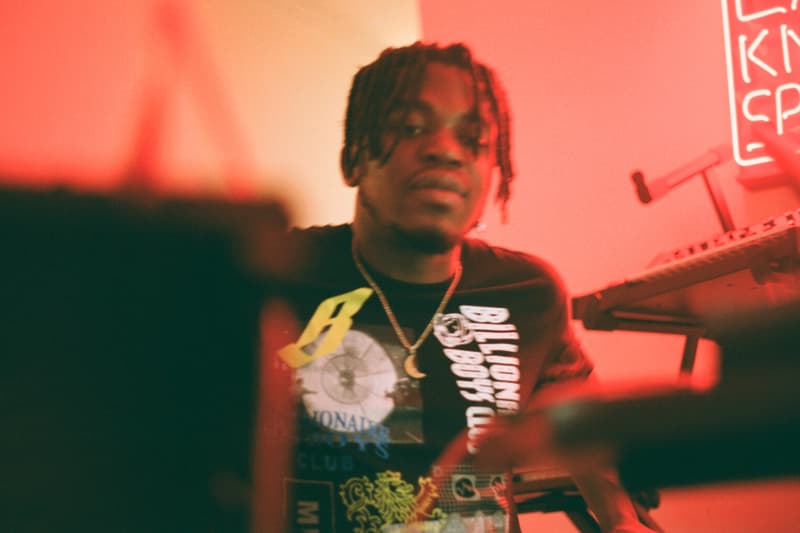 1 of 5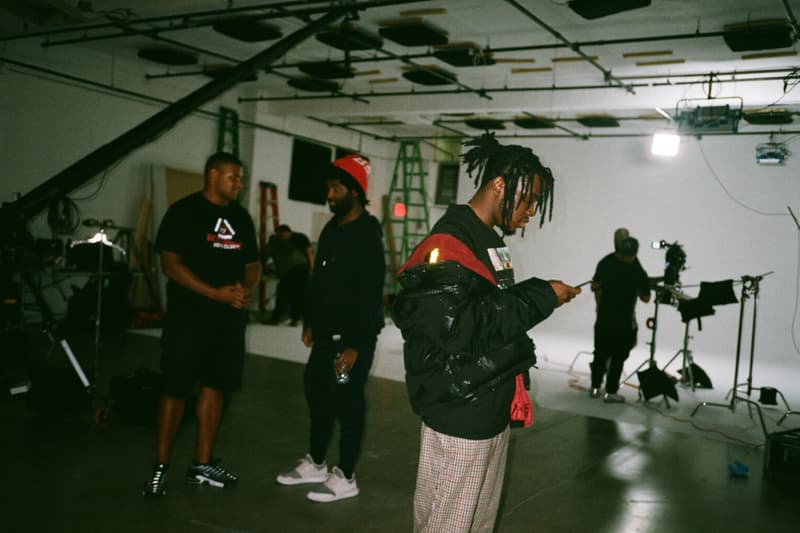 2 of 5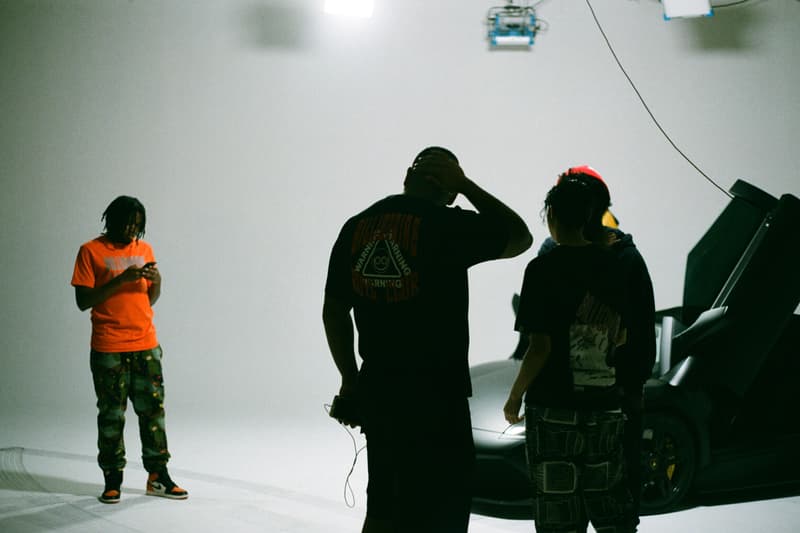 3 of 5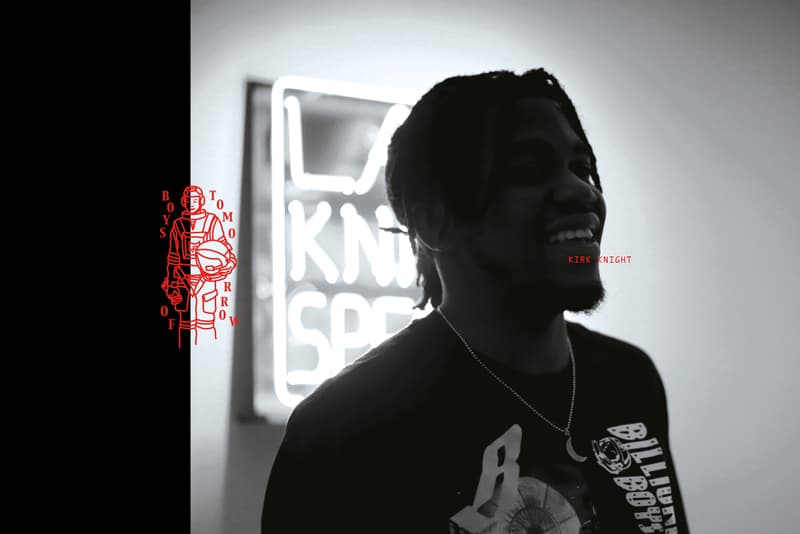 4 of 5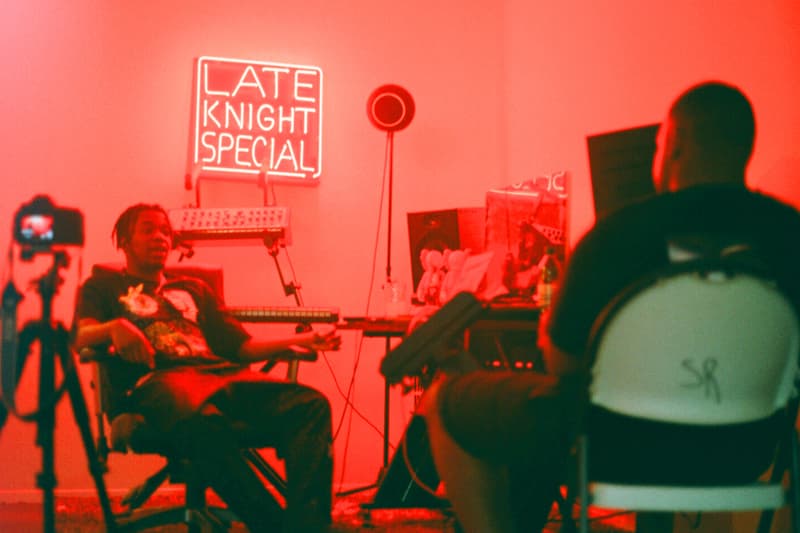 5 of 5
Billionaire Boys Club EU is set to release the second issue of its fledgling Boys of Tomorrow magazine. The latest installment puts the spotlight on acclaimed record producer and rapper Kirlan Labarrie—famously known as Kirk Knight—of the Pro Era collective. The Brooklyn native sat down with BBC European creative director Ross Westland to relay personal takeaways in regards to his upbringing, working with Joey Bada$$, his favorite music genres, as well as upcoming projects.
"Joey called me like 'Yo! I'm starting up this shit, it's called PRO ERA, I want you to be one of the producers in the group!'" expressed Knight regarding how he started producing for Pro Era. "I remember I was geeked because I felt like I was a part of something finally cause like where I'm from like nobody did music. In terms of what I was doing nobody was doing it, nobody. Dudes were just doing other shit."
Take a look at key excerpts below and let us know your thoughts. The second issue will be available in Billionaire Boys Club's London store exclusively starting November 15. Kirk Knight was recently featured in BBC's Holiday 2017 lookbook, clad in an essential apparel range embellished with the brand's signature outer-space motifs.
When did you start getting into music?

I started getting into music when I was like 14/15 but when I was like 12/13 I was beating on the table. My mum always had a vision for me. She was the one who bought a piano before I was born, and a guitar, before I was born, but my father didn't really want me to live that kind of lifestyle. My mum wanted my hair to grow, my father didn't. He wanted to make me more 'acceptable' for society but my mum was more like NO! Do you, because society is supposed to accept you. So it was different. When my father left – seeing my mother believe in me so hard, and she was so hurt at the time, made all of the music that she'd manifested in me just flow through me. When I was young I didn't play any instruments but she put those things around me, so I would pick them up and my mind was being musically trained to think of
arrangements and the types of melodies I liked. So she was the one who kept those items around me and it kept me in that musical area.

So do you have any advice? Your vision of the future perhaps? As you were saying in 2017 you can't stand still and 'just be a rapper' you wanna be the rapper/producer – how do you see the future?

When I think of the 'boys of tomorrow' – I see the future as finding anywhere possible where you fit that motivates and inspires for the greater good. Not for just you but it's for people to look back in history, for those generations to come, to look back and be inspired and to learn from and repeat those same styles in a different form so that they can create a new idea. I'm trying to birth a new generation. I've never had a job… ever in my life. Never had a job. When I was in high school, the funny thing is chemistry was one of my favorite subjects. Shouts out to chemistry. If I wasn't doing music I'd probably be a scientist or something – I'd be a chemist actually [laughs] most likely. That's what we're here to do.

I'm not here to fantasize or live in facades to enjoy the luxuries. I wanna make sure that I create a space where people can look back at this time period and be fully inspired, when they're on their last leg, and be like "Yo, I don't know what to do next?" I've been in those situations… writer's block. I don't even know if there's something called producer's block when you can't make beats or you can't make the right sounds… stuff doesn't connect right. I want to be able to show that through my music. It's fine to have those situations but just remember the reason why people love you. At the end of the day if I'm somebody else what are people paying to see? [Laughs] Like what have they come to this show to see? That doesn't even make any sense. They're trying to see Kirk Knight. So be you! I've never put myself in a situation where I've had to work for anybody. I've literally just sat here and created a landscape for all of my brothers to thrive on and that's what everybody should strive to do… facts.
Billionaire Boys Club London
36 Marshall St
Carnaby, London W1F 7EY
United Kingdom