Stephen Curry Responds to 9-Year-Old Girl Who Called Him Out
For only making boy's sneakers.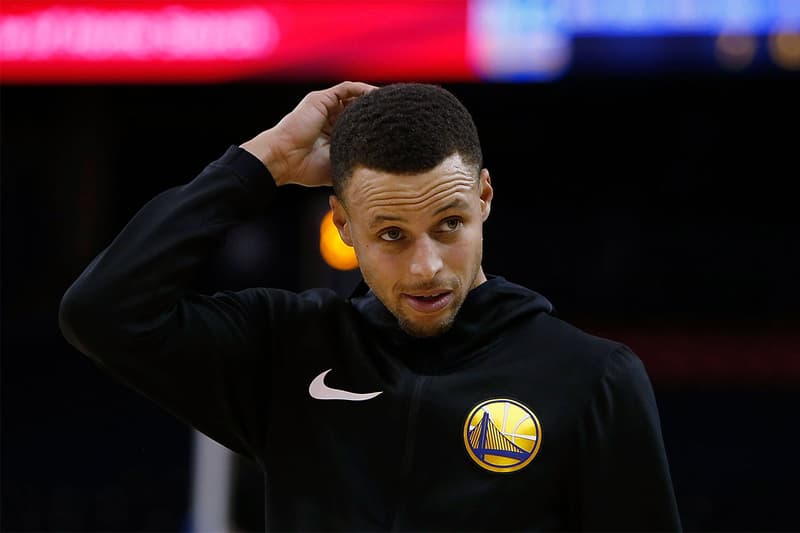 Golden State Warriors point guard Stephen Curry has taken the time to reply to a 9-year-old fan, Riley Morrison, who wrote him a letter after she couldn't find the Under Armour Curry 5 sneaker in girl's sizes.
"My dad and I visited the Under Armour website and we were disappointed to see that there were no Curry 5s for sale under the girls' section," Riley wrote, "I know you support girl athletes because you have two daughters and you host an all-girls' basketball camp. I hope you can work with Under Armour to change this because girls want to rock the Curry 5s too."
After Riley's father sent the letter to Steph via Instagram, Steph Tweeted a handwritten note thanking Riley and telling her the efforts being made to make his Under Armour sneakers available to all kids. He also promised her a free pair of Curry 5s and the unreleased Curry 6s.
"I appreciate your concern and have spent the last 2 days talking to Under Armour about how we can fix the issue," Steph responded. "Unfortunately, we have labeled smaller sizes as 'Boys' on the website. We are correcting this now!" "I want to make sure you can wear my kicks proudly so I am going to send you a pair of Curry 5s now and you'll be one of the first kids to get the curry 6."
Read the full letters below and share your thoughts in the comments.
Earlier this month, the Under Armour Curry 5 Debuted a "Confetti" colorway.
Appreciate you helping us get better Riley! We got you. #MoreToCome pic.twitter.com/UBoTklvwhg

— Stephen Curry (@StephenCurry30) November 29, 2018