Floyd Mayweather & DJ Khaled Fined in Digital Currency Crackdown
For not disclosing that they were paid to promote virtual coins.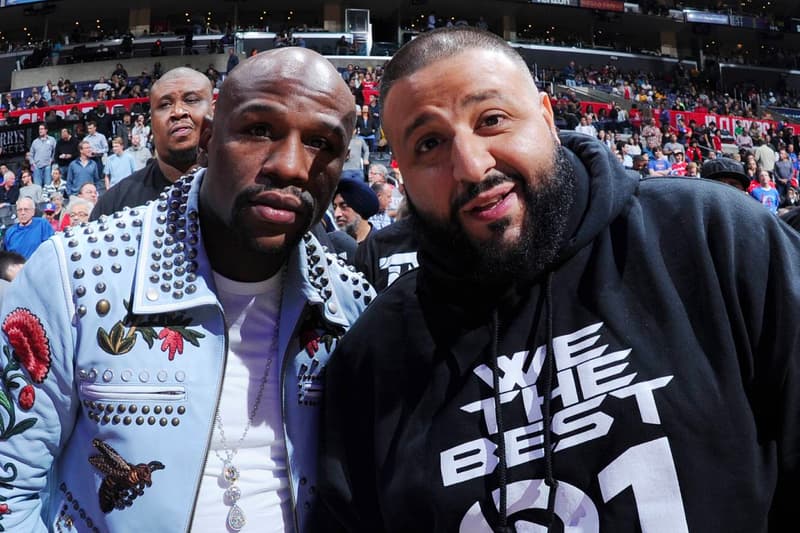 Floyd Mayweather and DJ Khaled have found themselves embroiled in some digital currency legal drama. The SEC has fined the boxer and producer in an Initial Coin Offering (ICO) crackdown for failing to disclose that they were getting paid to promote new digital coins.
According to the New York Times, the SEC claims that Mayweather was paid $100,000 USD and DJ Khaled $50,000 USD to promote a virtual currency by the start-up Centra Tech. Last year, Mayweather wrote in a Tweet, "Get yours before they sell out, I got mine," with a link to the Centra token website. Mayweather and Khaled also both posted promotional Instagram posts. A few months later, the founders of Centra were arrested and charged with fraud, partly with the help of these celebrity promotions.
On Thursday, regulators announced that Mayweather and DJ Khaled will have to give back all of the money they received for those promotions as well as additional fines. Both agreed to settle the charges without admitting wrongdoing. Mayweather has agreed to give back $300,000 USD that he received from Centra and two other digital coin firms, an addition $300,000 USD penalty, and a three-year ban on promoting other digital coins. DJ Khaled will pay back $50,000 USD from Centra and a $100,000 USD fine.
Share your thoughts in the comments below.
Earlier this month, Floyd Mayweather announced that he is going to fight Tenshin Nasukawa, after previously denying agreeing to a fight.