Starbucks Unveils Its 2018 Holiday Cup Designs
The coffee chain looks back at its rich history for inspiration.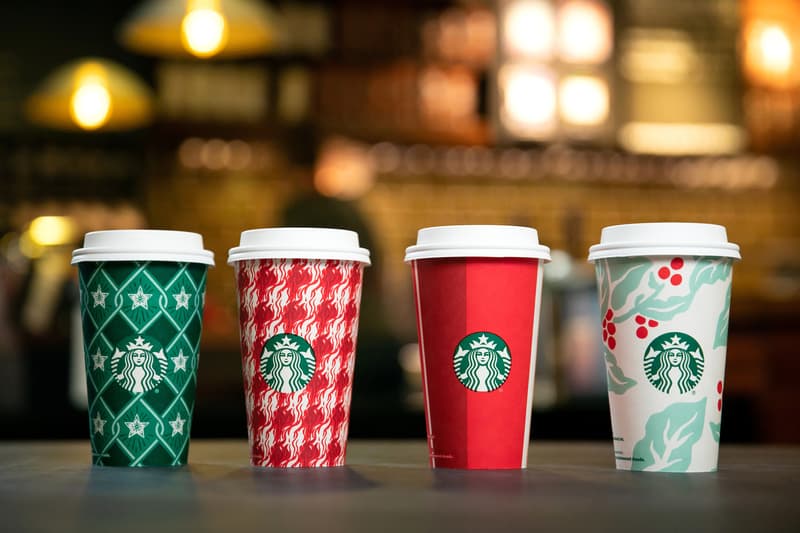 1 of 2
2 of 2
Starbucks has quickly shifted gears from spooky, Halloween-themed frappuccinos to getting fully into the Christmas spirit. On Nov. 1, the Seattle-based company revealed its lineup of 2018 holiday cups, which also included an all-red reusable cup that was available to customers on Friday.
Drawing inspiration from traditional holiday elements as well as its own history of products and branding, the latest line of cups include a striped design taking cues from the sealed seam of its coffee bags, a flora version featuring coffee cherries, a houndstooth pattern reimagined as flames from its espresso roast and lastly, an argyle motif juxtaposed with its star symbol in shades of Starbucks green.
"Looking back at our heritage, we found something lovely in our own story, with beautiful coffee and flavors that come together to make the season magical," said Kristy Cameron of Starbucks' Creative Studio.
Seasonal holiday favorites such as the Peppermint Mocha, Toasted White Chocolate Mocha, Caramel Brulée Latte, Chestnut Praline Latte, Gingerbread Latte and Eggnog Latte have also made a return to the coffee company's menu.
Starbucks also recently opened a Taiwanese location constructed from reinforced shipping containers.