Here Are New York City's 2019 Michelin Star Restaurants
How many have you been to?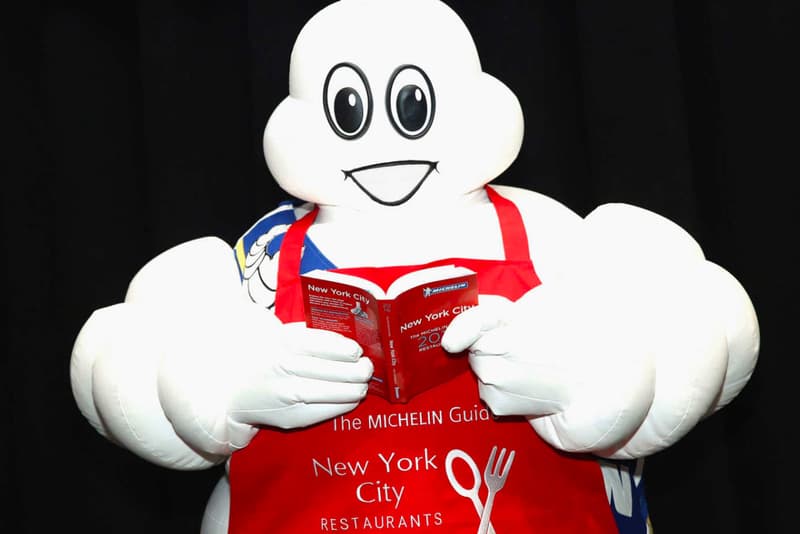 Michelin has announced its 2019 stars for New York City, awarding 76 food establishments with one or more Michelin stars. This year, the renowned restaurant guide inducted 11 new names to the list and elevated the star status of five restaurants from the 2018 list: Gabriel Kreuther, Kosaka, Le Coucou, Sushi Nakazawa and Tuome.
The highest Michelin distinction of three-stars was awarded to five restaurants: Chef's Table at Brooklyn Fare, Eleven Madison Park, Le Bernardin, Masa and Per Se. Also worth mentioning is that Tetsu Basement, which was awarded its first two-star rating, closed over a month ago.
This is the 14th year of Michelin's annual NYC guide, which notably awards stars to restaurants, not chefs. Restaurants are awarded zero to three stars based on ratings by anonymous food critics, dubbed "inspectors," who visit restaurants unannounced.
Take a look at the full list of 2019 Michelin Star restaurants for New York City below.
Three Stars ("Exceptional cuisine, worth a special journey.")

Chef's Table at Brooklyn Fare
Eleven Madison Park
Le Bernardin
Masa
Per Se

Two Stars ("Excellent cooking, worth a detour.")

Aquavit
Aska
Atera
Blanca
Daniel
Gabriel Kreuther
Ichimura at Uchū 
Jean Georges
Jungsik
Ko
L'Atelier de Joël Robuchon
Marea
The Modern
Sushi Ginza Onodera
Tetsu Basement (Closed)

One Star ("High-quality cooking, worth a stop!")

Agern
Ai Fiori
Aldea
Atomix
Babbo
Bar Uchū
Bâtard
Blue Hill
Bouley at Home
Café Boulud
Café China
Carbone
Casa Enrique
Casa Mono
Caviar Russe
Claro
The Clocktower
Contra
Del Posto
Faro
The Finch
Gotham Bar and Grill
Gramercy Tavern
Günter Seeger NY
Hirohisa
Jeju Noodle Bar
Jewel Bako
Junoon
Kajitsu
Kanoyama
Kosaka
Kyo Ya
L'Appart
Le Coucou
Le Grill de Joël Robuchon
Meadowsweet
The Musket Room
Nix
Noda
NoMad
Okuda
Oxomoco
Peter Luger
The River Café
Satsuki
Sushi Amane
Sushi Inoue
Sushi Nakazawa 
Sushi Noz
Sushi Yasuda
Tempura Matsui
Tuome
Uncle Boon's
Wallsé
ZZ's Clam Bar
On the other side of the food world, Pringles just launched turkey, stuffing and pumpkin pie flavor chips for Thanksgiving.