Lil Peep Talks About Being Brave, Authentic & Confident in Final Interview
Published by 'PAPER Magazine.'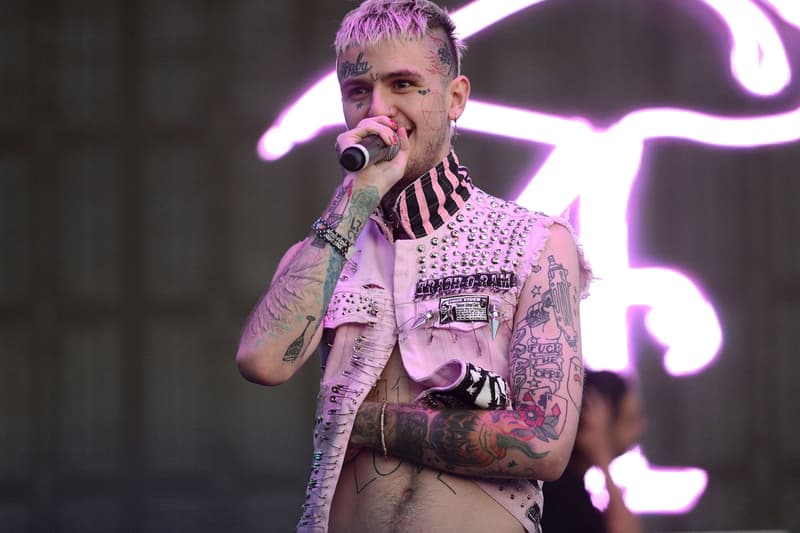 Yesterday, the world lost one of its brightest up-and-coming music stars, Lil Peep. In commemoration of his life and contributions, PAPER Magazine has recently published an interview they had done with Peep. The piece is originally set to appear in the forthcoming "Break The Internet" issue. In the conversation, the rapper spoke on a variety of topics including his sexuality, his music, the industry, and more. See some highlights below and head over to PAPER Magazine for the full article.
It must have been a lot of pressure to be constantly creating.

I never really thought — well, I did think that the shit was really good — but I didn't really know how the music industry worked or anything, so it wasn't really pressure. I didn't know that you could just record songs in your bedroom then millions of people would hear it and it could take you places. I was just making music to make music at the time.

Do you feel like they're struggling to get you?

No, people get me. People understand my message is positive and at the end of the day, I'm just here to make music that I enjoy and that other people enjoy. I think that's why I have such a loyal fan base.

It's easy to tell that authenticity is a big thing with you.

Yeah. There's a lot of big artists that really want to work with me right now. I just don't want to do that whole thing of saying I have this co-sign and I have a feature with this person so I'm mainstream now. I'm just trying to build my own thing up with my own friends.

You've been very open about your sexuality. I think of all entertainers, rappers have it the hardest when it comes to talking about themselves beyond the hyper-masculine, rock-star lifestyle. How was that experience for you?

Like I said, all the people I'm surrounded by would never be affected by me letting them know that. I'm surrounded by good people, and I surround myself with good people. At the end of the day, it really didn't change much in my personal life at all. If anything, all my friends aren't going to care about that. I would say it's a good thing, too, to be proud of that.

Who in particular would you love to work with across music, fashion or film?

At the end of the day, if it's someone who believes in me, I would fuck with them. We'll see how that works out. I have no idea…I gotta get the money for my momma.

Is she proud of you?

Yeah. She's a first grade teacher, so it's great. She's very proud of me.