Gucci Continues to Bolster Its Rhyton and Flashtrek Silhouettes for Cruise 2019 Collection
Chunky prevails.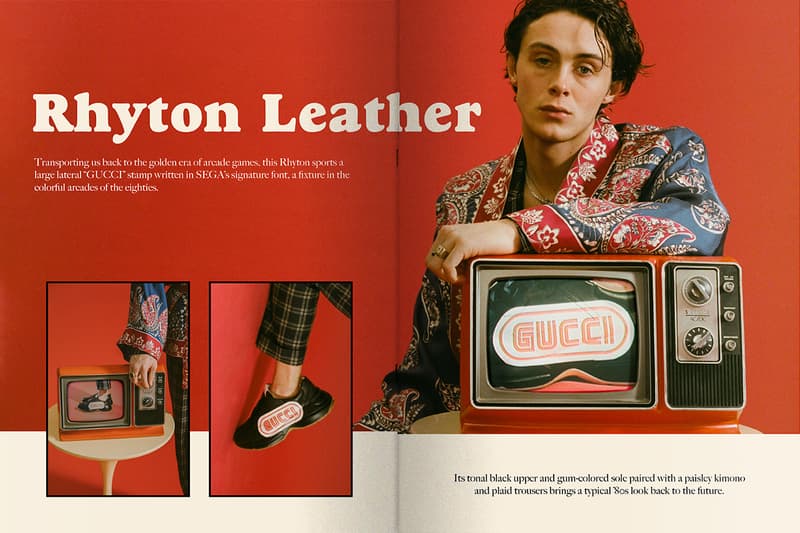 1 of 8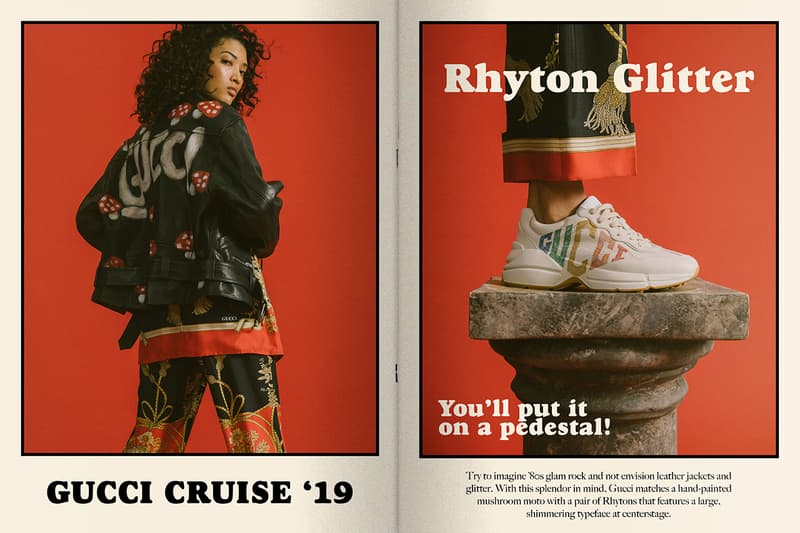 2 of 8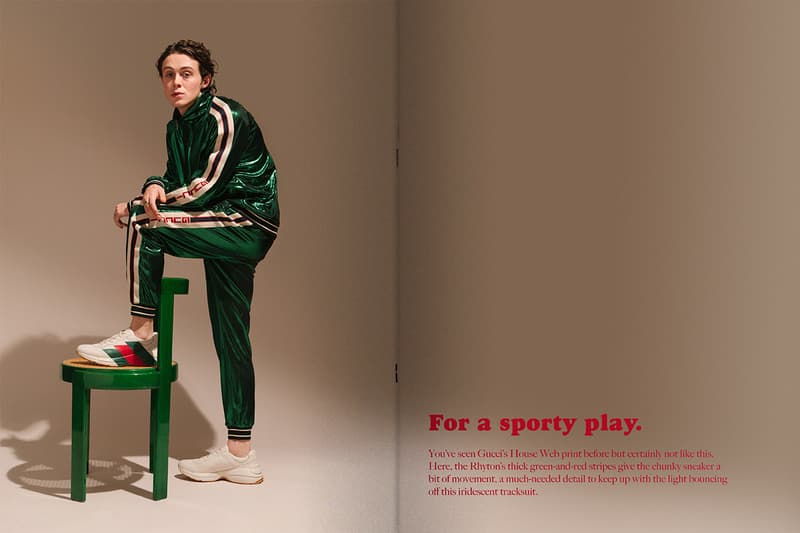 3 of 8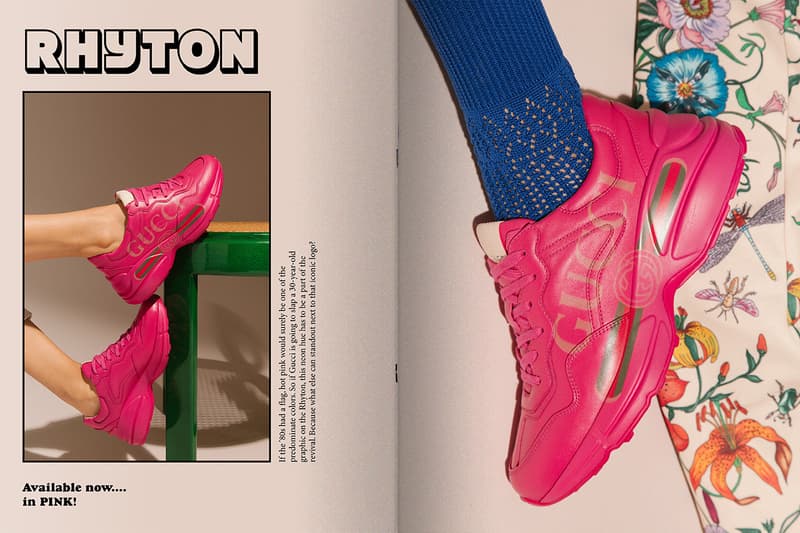 4 of 8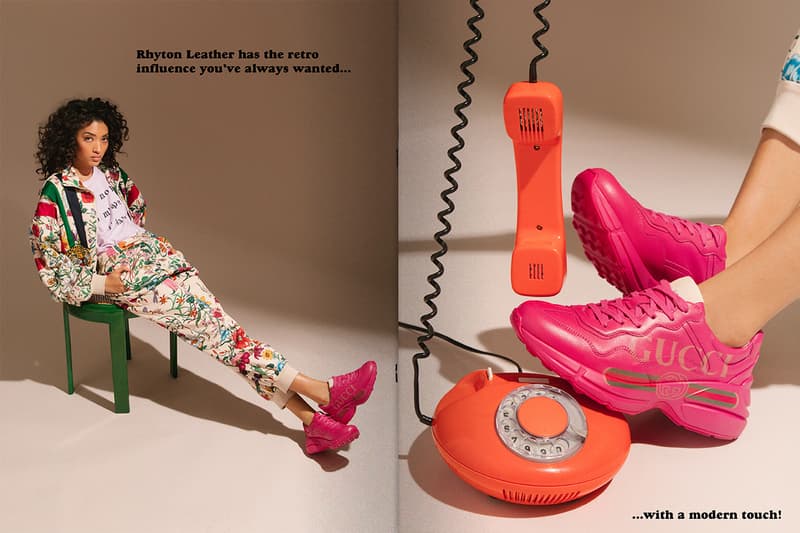 5 of 8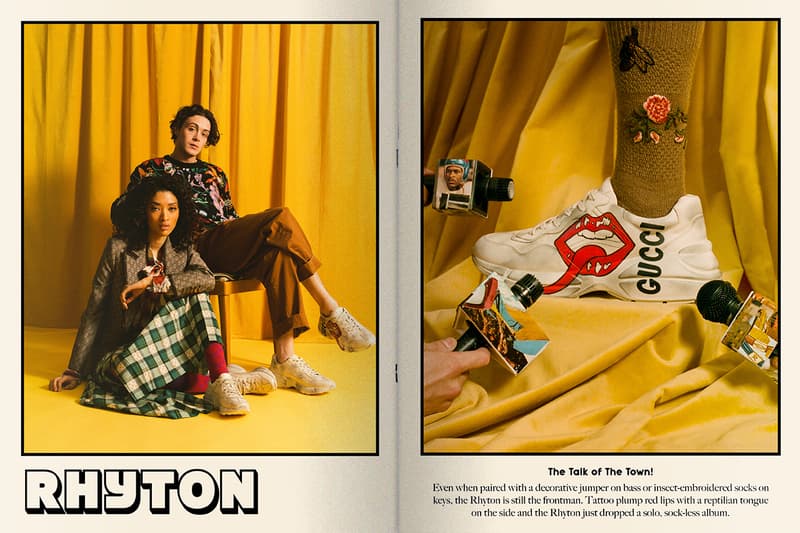 6 of 8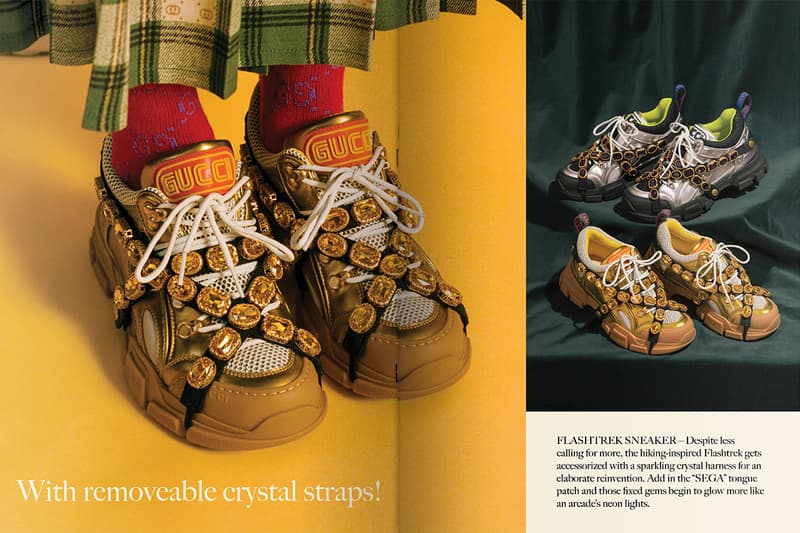 7 of 8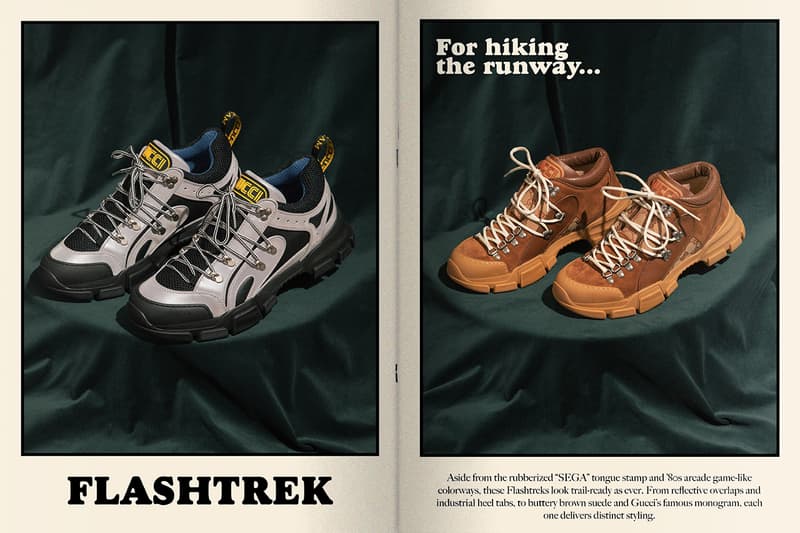 8 of 8
Through its Rhyton and Flashtrek models, Italian fashion house Gucci ensures the trendy shift from minimal tech-infused sneakers to those with stacked-soles remains as prominent as ever. Debuted in Pre-Fall 2018 collection, the Rhyton and Flashtrek sneakers have been ubiquitous among the fashion folk worldwide. Pairing both models with looks from the Cruise 2019 collection, this editorial pays homage to old-school '70s magazine ads in an elevated set-design juxtaposed against expressive marmalade, flamingo and grey backdrops and complemented by mid-century furniture.
1 of 4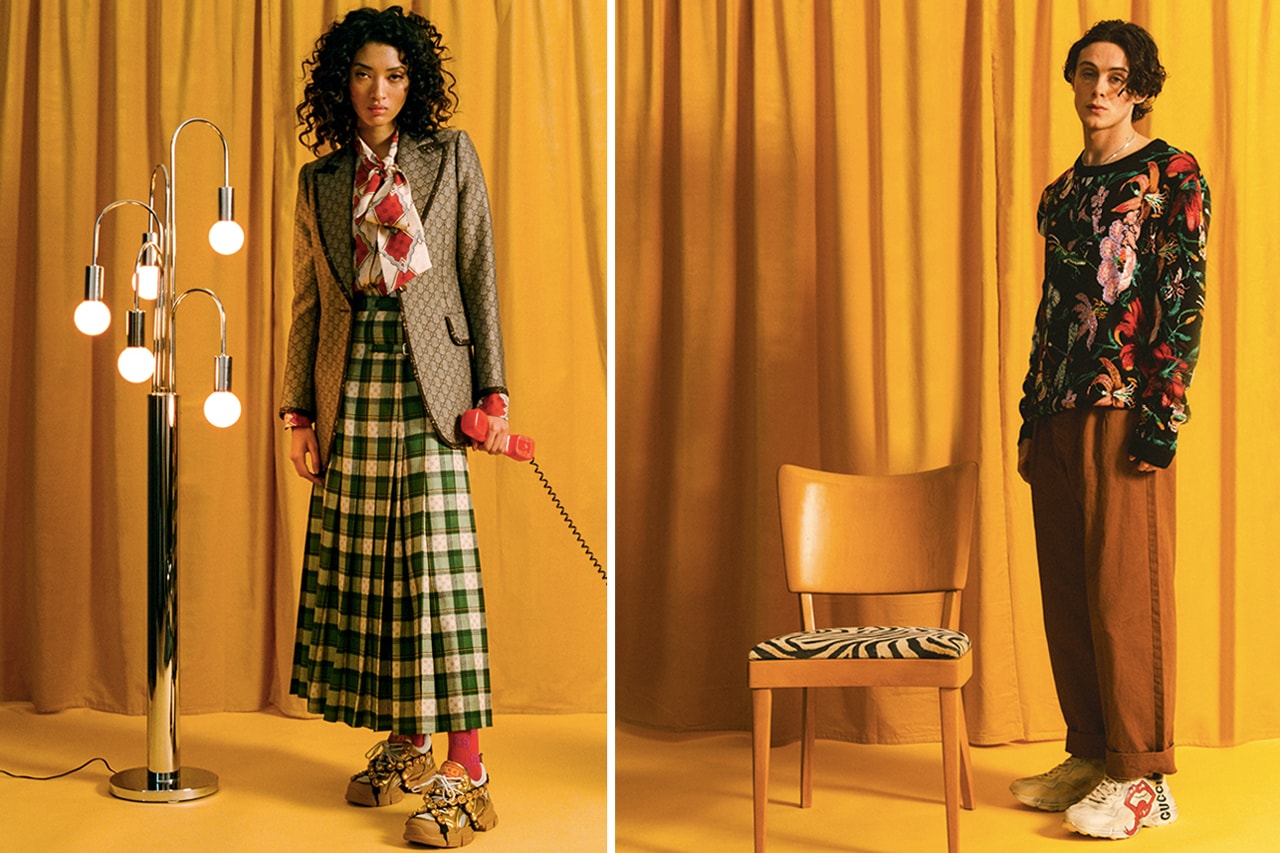 2 of 4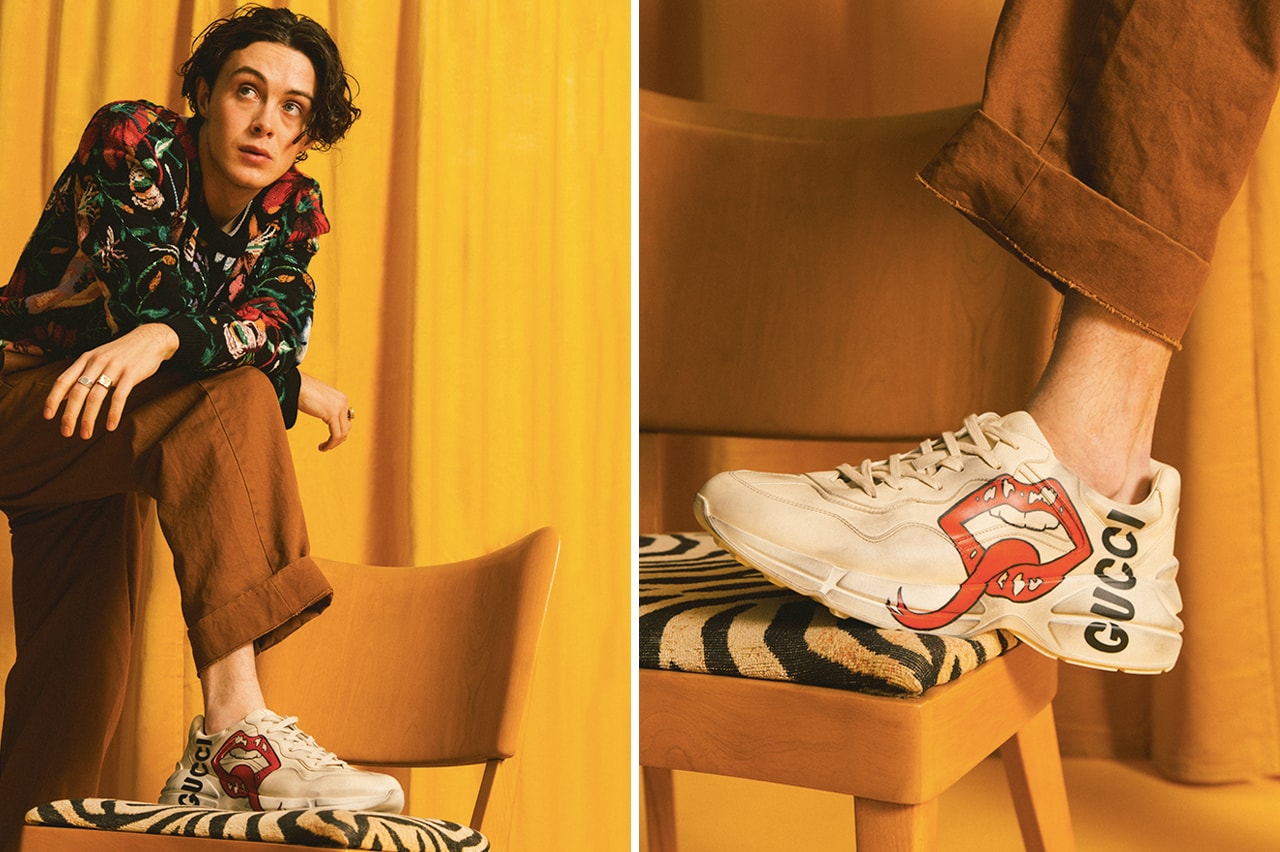 3 of 4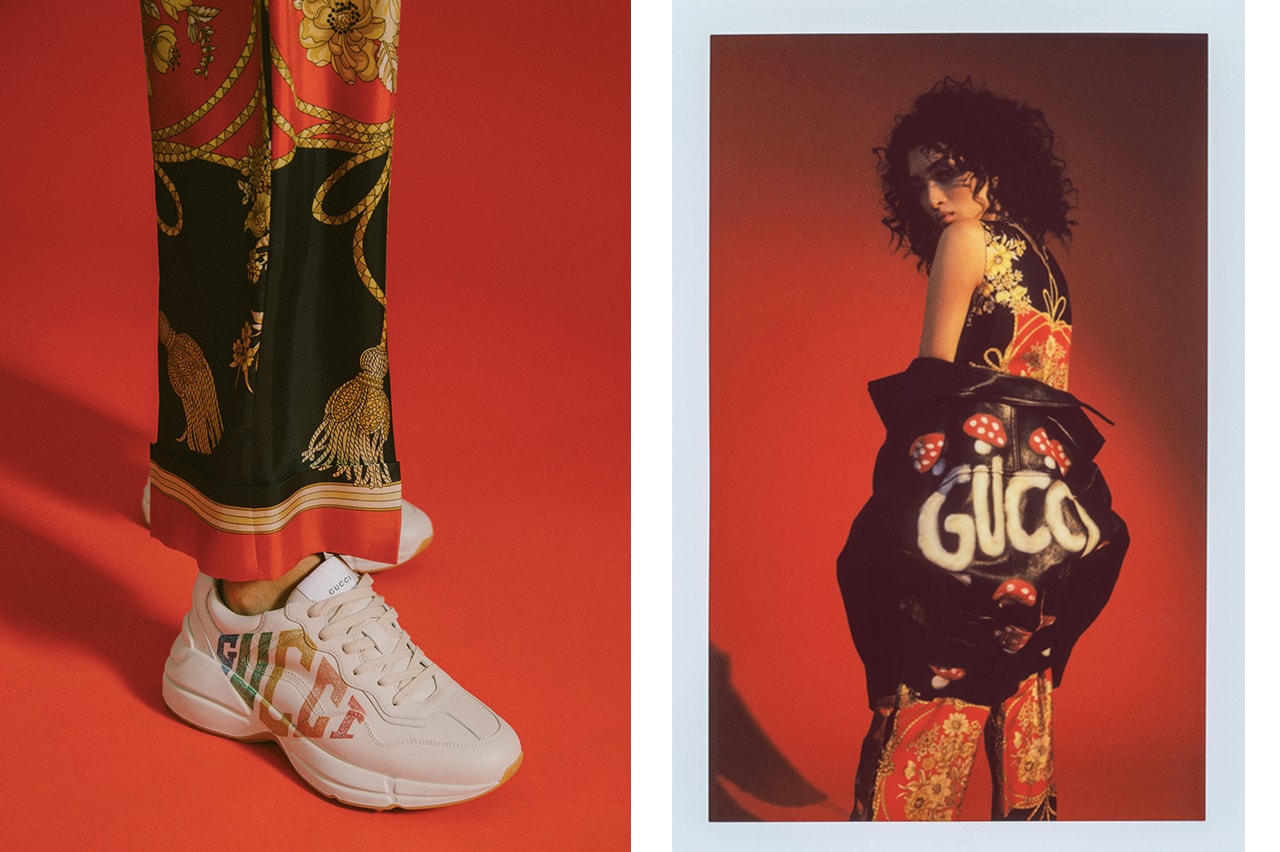 4 of 4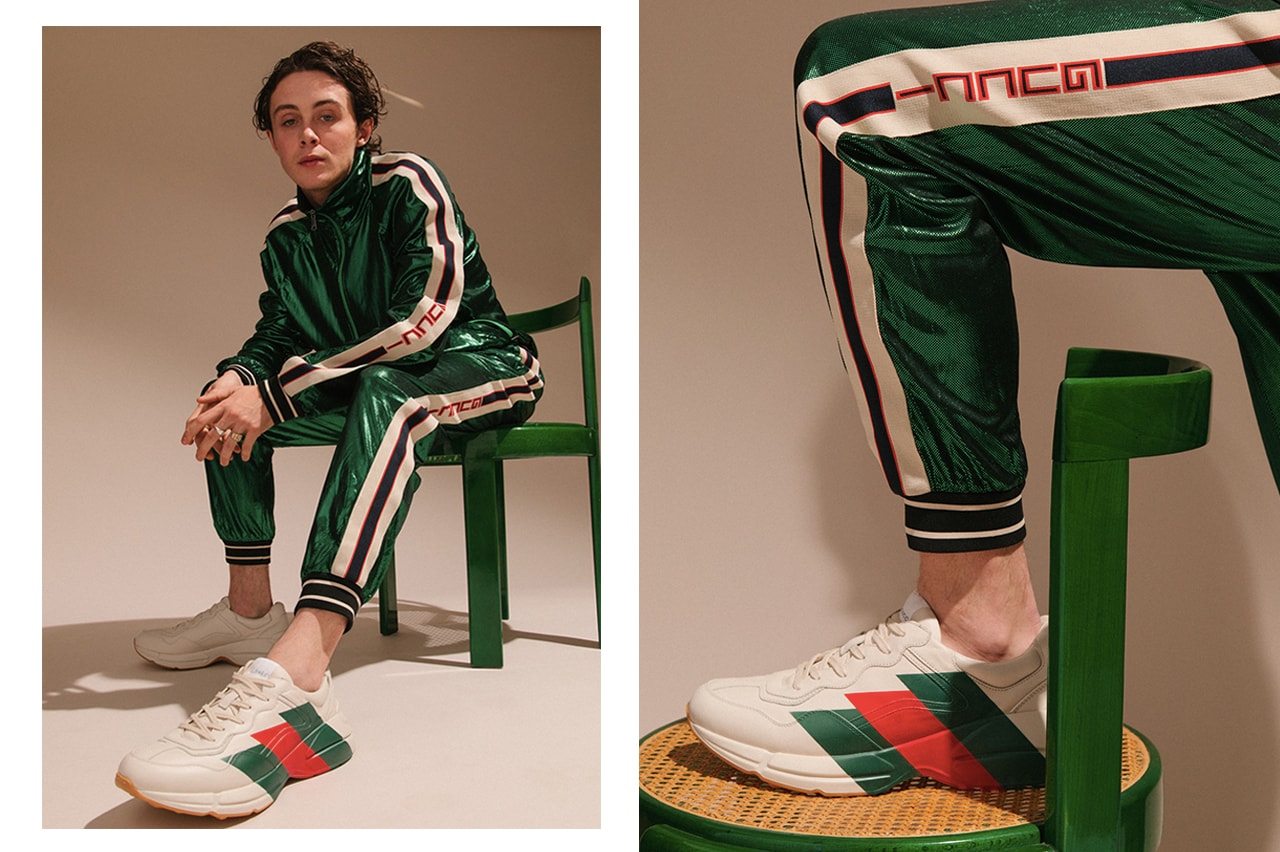 Despite less calling for more, the hiking-inspired Flashtrek gets accessorized with a sparkling crystal harness for an elaborate reinvention while the Rhyton is still the frontman with its tattoo plump red lips with a reptilian tongue on the side.
1 of 4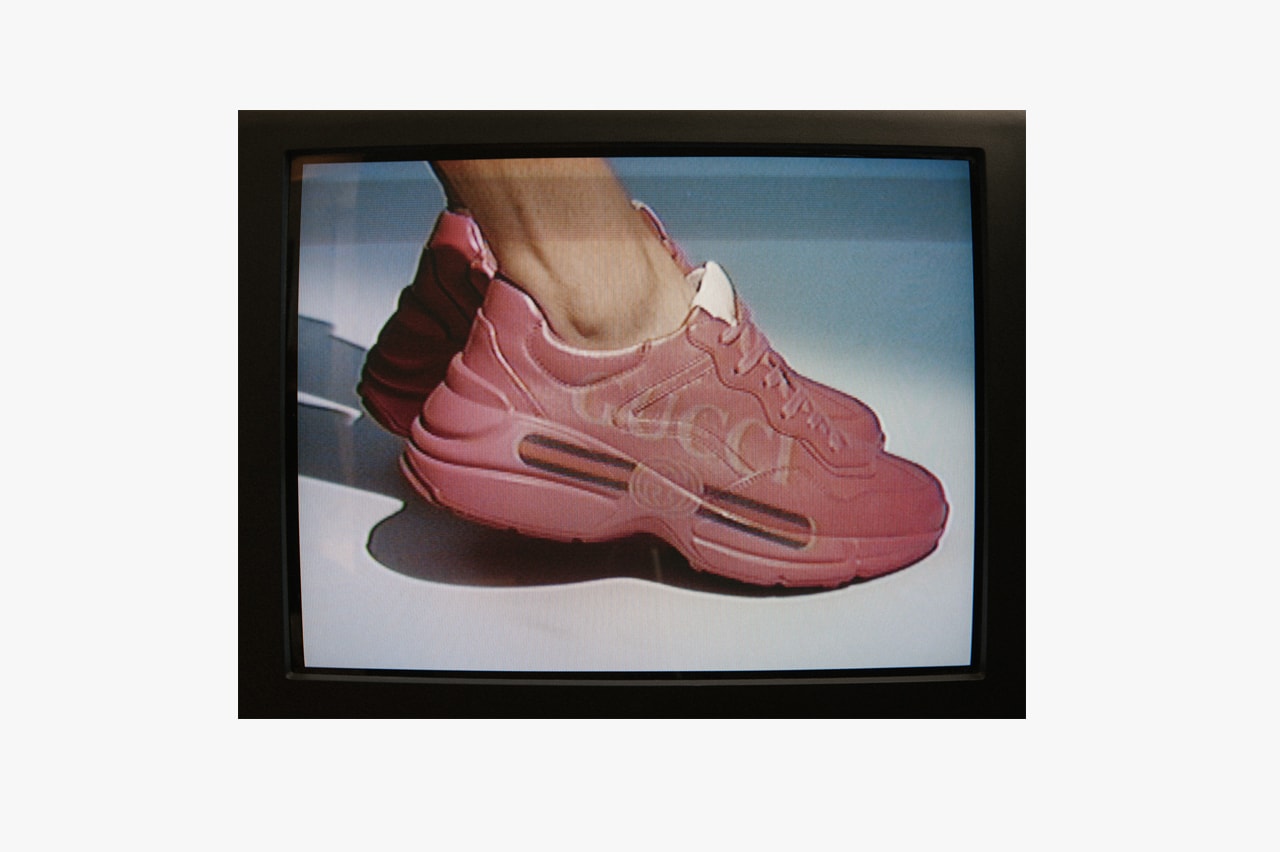 2 of 4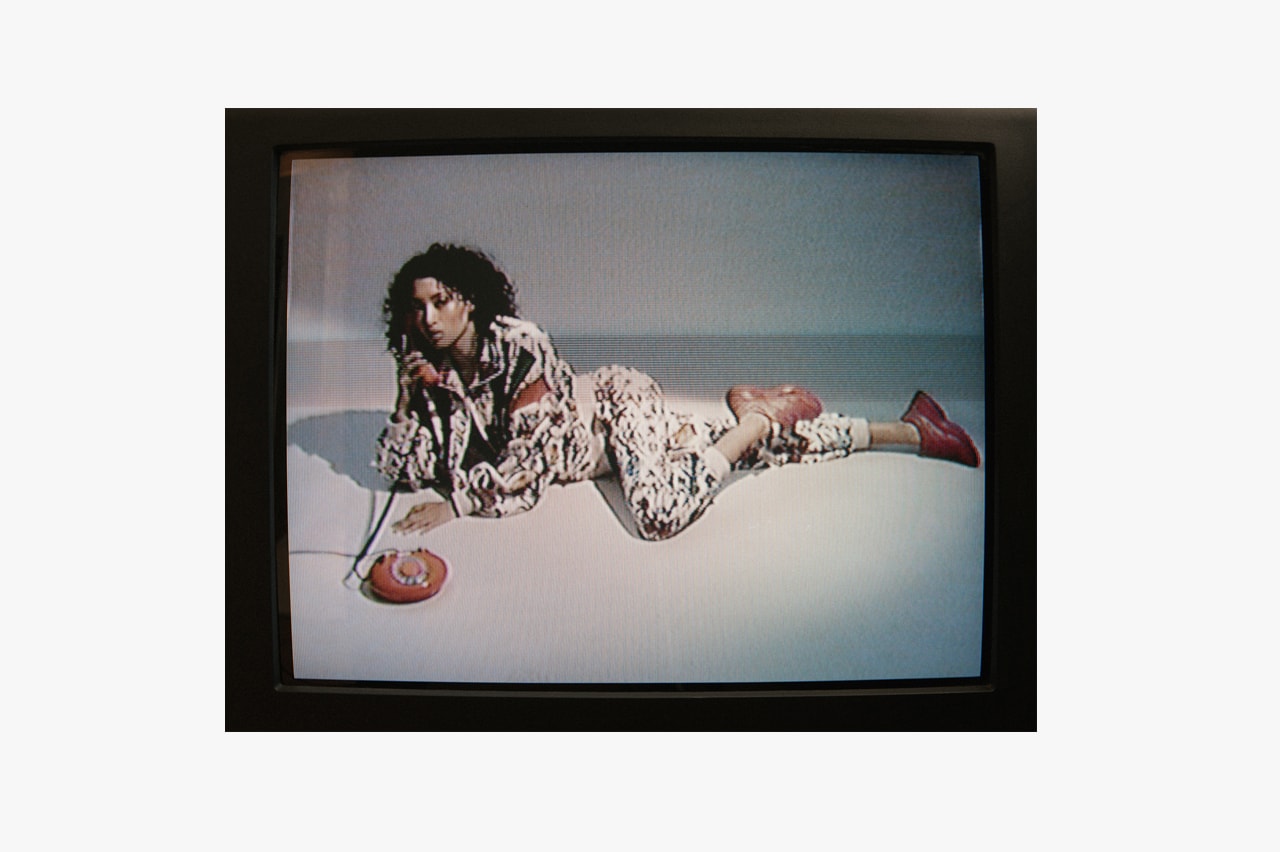 3 of 4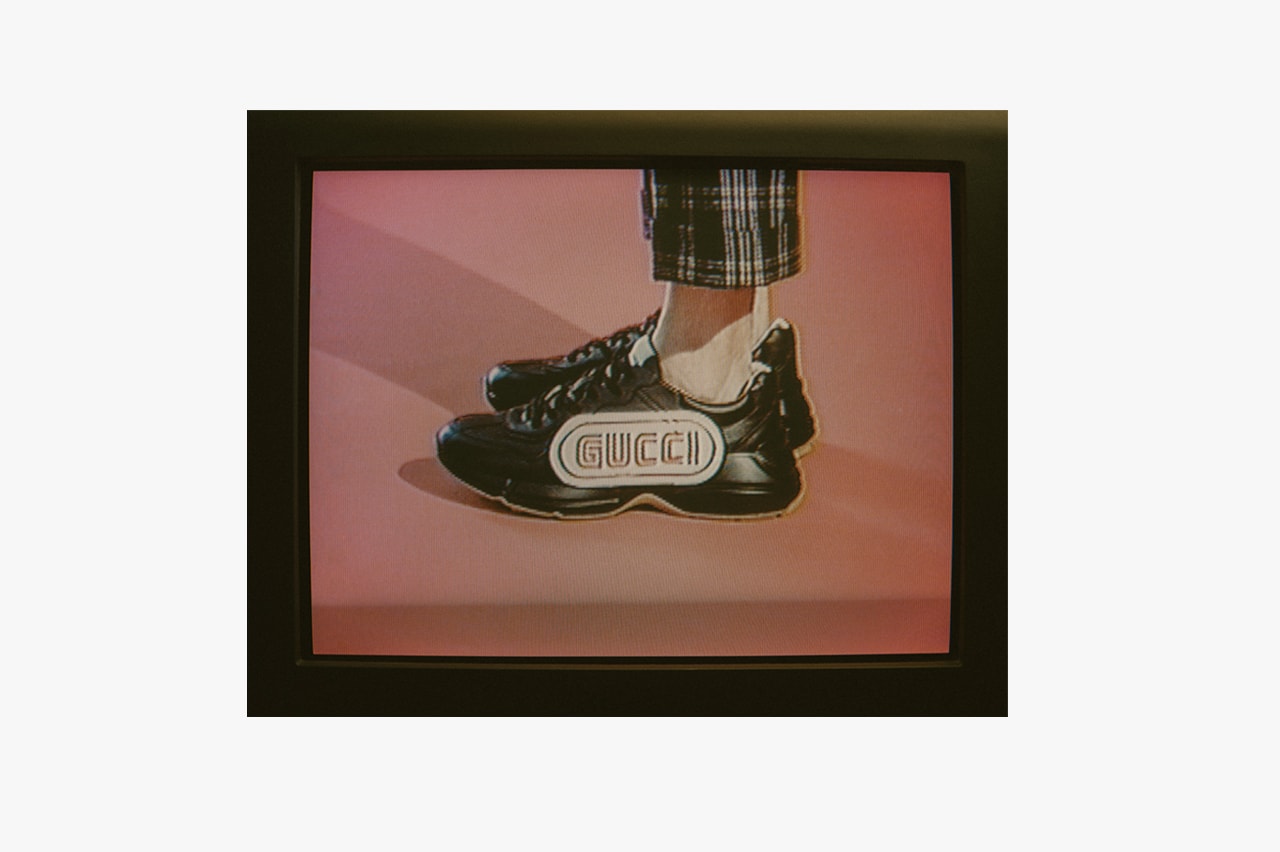 4 of 4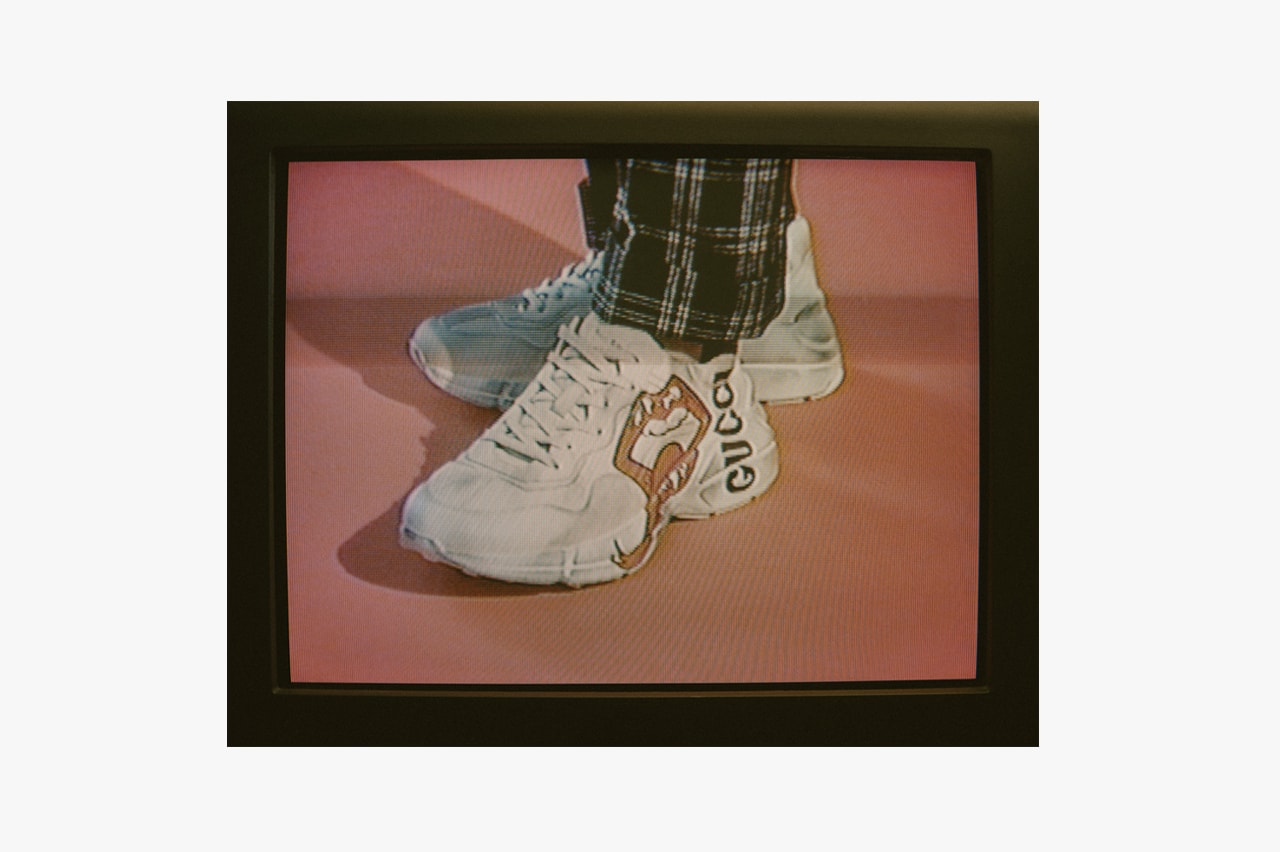 Scroll through the gallery above and head over to view the full Cruise 2019 Collection via Gucci's site.