Eminem Talks Beyoncé and His Infamous BET Cypher
"It's been on my wishlist for a long time."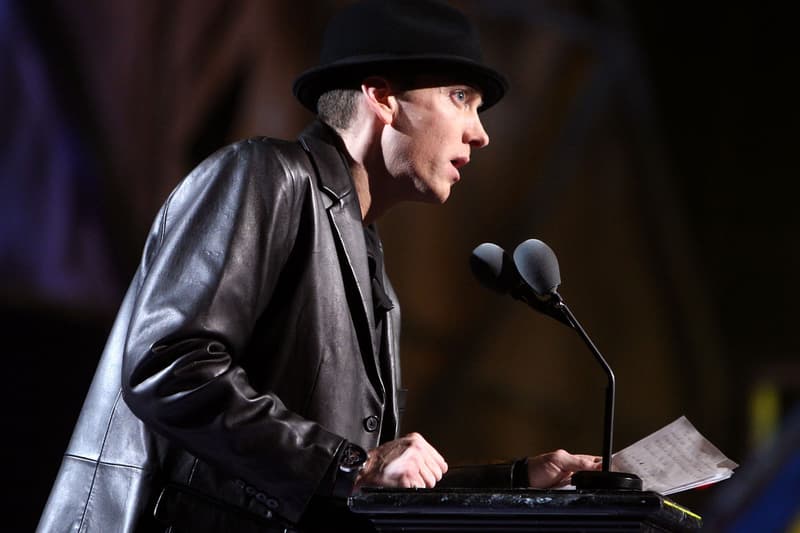 A week after dropping off "Walk on Water" featuring Beyoncé, Eminem took to Shade 45 on Sirius XM Radio to talk about working with her. "First of all, Beyoncé is amazing. It's been on my wish list for a long time, but I never really had a song that I felt would be right to present to her," Em professes. He felt like the message was something she could relate to and the idea of having her featured was tossed around with Paul Rosenberg after he finished the track. "Everything she does is so perfect. But the pressures behind that, for her to do it so perfect, I felt like she could probably relate to that," he continues.
As for his infamous anti-Trump BET Hip-Hop Awards cypher from October, the Detroit rapper says he was angry and that he's still waiting for a response from President Donald Trump, "I can't stand that motherfucker. I was kinda waiting for him to saying something. But for some reason, he didn't say anything."
You can listen in below on Eminem talking Beyoncé, his BET cypher and also his thoughts on the state of hip-hop currently. It's interesting to note that Em refers to himself in both first and third person during the radio broadcast. Fans can catch Eminem on tonight's episode of Saturday Night Live as he joins host Chance The Rapper.