UPDATE: Amazon Workers in Europe Held Several Strikes During Black Friday
Amazon has recently responded to these allegations.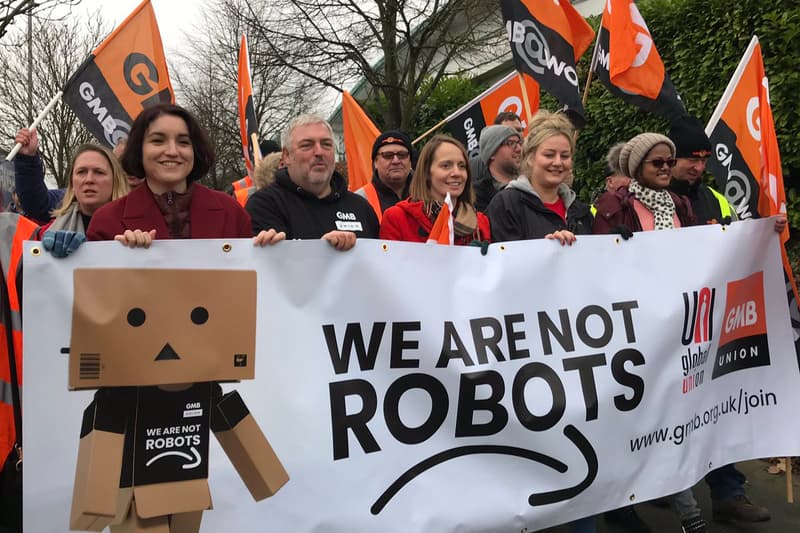 UPDATE: Amazon has responded with a statement:
"Our European Fulfillment Network was fully operational today as our associates focused on delivering for our customers. Any reports to the contrary are simply wrong. We respect the rights of groups and individuals to have their voice, but for us it was business as usual inside our Fulfillment Centres."

"Amazon is a fair and responsible employer. We believe in continuous improvement across our network and maintain an open and direct dialogue with our associates. Amazon has invested over 27 billion EUR and created over 75,000 permanent jobs across Europe since 2010. These are good jobs with highly competitive pay, full benefits, and innovative training programs like Career Choice that pre-pays 95% of tuition for associates. We provide safe and positive working conditions, and encourage anyone to come see for themselves by taking a tour at one of our fulfillment centers — learn more at http://amazonfctours.com."
In regards to claims that a majority of Madrid employed staged a strike, Amazon has stated: "The numbers released by the unions are categorically wrong. Today, the majority of our associates at Amazon's Fulfillment Center in San Fernando de Henares (Madrid) are working and processing our customers' orders, as they do every day."
Following a similar demonstration on Prime Day, Amazon workers across Europe have staged several walkouts during Black Friday in continued protests over unfair work conditions. Due to the Prime day walkout not yielding the results or disruption in services they'd wished, workers decided to take strike during the ever-growing consumer holiday.
About 90 percent of the employees at a fulfillment center near Madrid are holding a two-day strike to disrupt the sales period, which Amazon responded by diverting orders to its other 22 depots in the country. Two depots in Germany also joined in the protest, asking for better pay. The Verdi union stated wages there are less than other mail-order and retail jobs.
GMB union members held protests in five UK warehouses over safety conditions and common employee complaints like "chronic pain," of which nearly 600 injuries were cited and ambulances were called in. It's been stated that these injuries have been reported for over three years. It cited data from the UK's Health and Safety Executive stating it "has over 40% fewer injuries on average than other transportation and warehousing companies in the UK."
The news follows rumors that Amazon CEO Jeff Bezos may be the new owner of the Seattle Seahawks.
#Solidarity ✊️ with #Amazon? workers on strike in #Germany #Spain #Italy from your brothers and sisters who are members of @GMB_union ✊️ #AmazonWeAreNotRobots #GMBUnion4Amazon ✊️ pic.twitter.com/sDGR8yEgT8

— GMBunion@Amazon (@GMBunionAmazon) November 23, 2018
We're staging #BlackFriday protests across the UK in anger at the awful conditions people work under at @Amazon warehouses.

Workers are breaking bones, being knocked unconscious and being taken away in ambulances.

Make sure people see this. Hit retweet ?#AmazonWeAreNotRobots pic.twitter.com/pBT1ksFgdG

— GMB UNION (@GMB_union) November 23, 2018
Amazon workers have united to send a message to Jeff Bezos. Listen to us Amazon, your workers are not robots, they deserve dignity and respect.#changetherules #ituc18

Help others to see this message by sharing this video. @GMB_Union#AmazonWeAreNotRobots pic.twitter.com/pG2m8MekLG

— Sharan Burrow (@SharanBurrow) November 23, 2018