Stream Yung Simmie's New Mixtape, 'Big Smokey Vol. 1'
The Miami rapper's long-awaited project has arrived.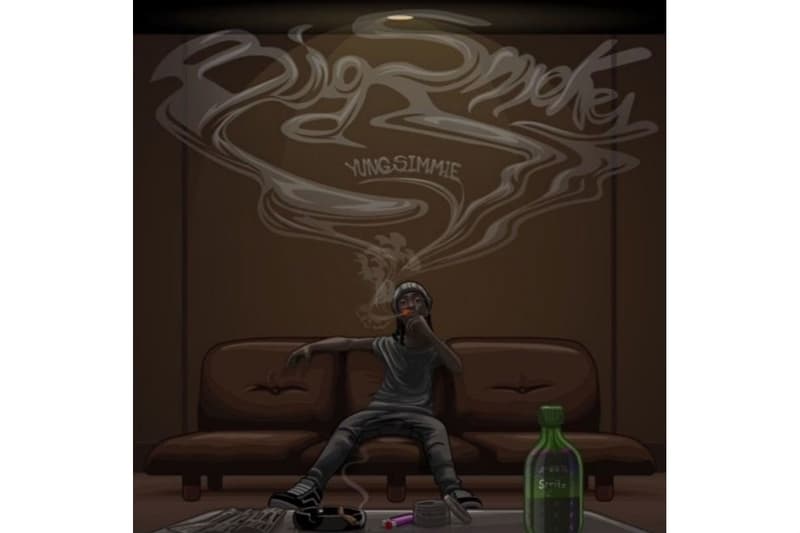 After making a splash back in 2015 with Raider Klan and Denzel Curry, Miami rapper Yung Simmie is back on the scene after a slight hiatus from the rap game. Today, the young 305 spitter shares his long-awaited comeback project, Big Smokey Vol. 1 featuring a cohort of up-and-coming talents out of Florida that includes Johnny Hopkins, Rell, Lil Dred, Wolfko and more.
In addition, the project features an abundance of rising producers such as Evil Haze, Law, Yungicey and HighAF amongst others. Stream the project below alongside the full tracklist.
Yung Simmie's Big Smokey Vol. 1 Tracklist
1. "DEEP IN THE GAME"
2. "Dinner Date"
3. "Rose Out The Concrete" Feat. Lil Dred
4. "Gotta Get It"
5. "Seashells" Feat. Lil Dred & Johnny Hopkins
6. "The Old Me"
7. "Hold Me Back"
8. "Str8 From The Slums" Feat. Jonny Hopkins
9. "Young & Reckless" Feat. Wolfko
10. "Smoking Out Da Pound"
11. "Fire & Fury" Feat. Rell
12. "Major Flows" Feat. Lil Dred
13. "Kangol"
14. "Not Tryn" Feat. Nell & Rell
15. "HOLY SMOKE"
16. "Big Smokey Outro"