ICYMI: Thutmose, Kevin George, IAN Sweet, Kay Lei & RAY BLK Drop New Music
Here are five projects you may have missed.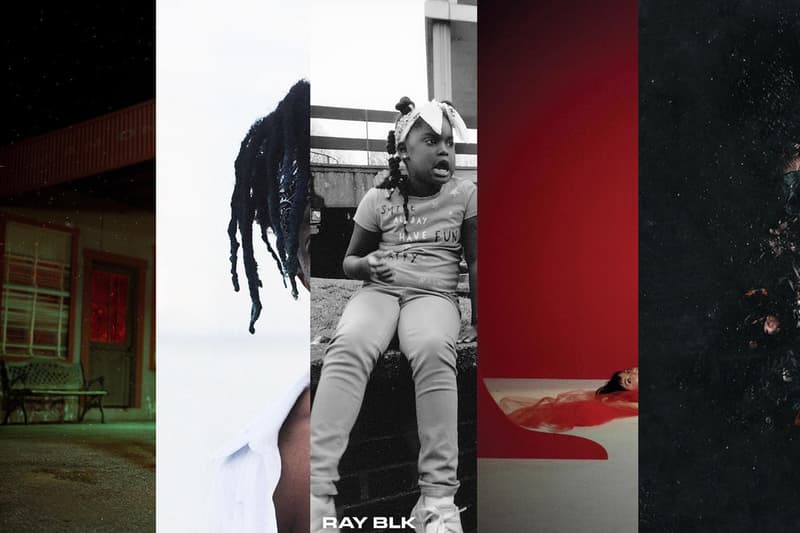 It's been a busy week of music, with a ton of artists are dropping bodies of work. To make sure our readers are all up to speed, HYPEBEAST offers ICYMI, a list of significant new projects, songs and videos that have been recently released but you may have missed. This week's selections include projects from Thutmose, Kevin George, IAN Sweet, Kay Lei and RAY BLK.
Thutmose – Man on Fire [TH3RD BRAIN]
Moving to Brooklyn from Lagos, Nigeria at 9 years old, Thutmose's story as a first generation immigrant is one that shares some commonalities while also being uniquely his own. Thutmose releases his debut project, Man on Fire, a 15-song tape that reflects on the trauma of these experiences that threatened his and his family's lives. Guests on the project include Pink Sweat$, Scott Storch, Desiigner, Jay Critch, Alex Mali and Jalen Santoy.
Kevin George – Hopeless Romantic [Young Forever/Island Records]
Newly signed to Young Forever/Island Records, Connecticut based talent Kevin George releases his much-anticipated major label debut EP titled Hopeless Romantic. Over the past couple of months, Kevin released two buzzing songs from the EP titled "Nobody Knows You Anymore" and "Call Me When You're Sober." Along with the EP release, Kevin unveils a short documentary titled Kevin George – The Untold Story that sheds light on Kevin's personal journey leading to his label signing. "The Hopeless Romantic project is about me breaking down all the walls of my insecurities and making the most honest piece of art possible," says Kevin George.
IAN Sweet – Crush Crusher [Hardly Art]
Jilian Medford under her IAN Sweet moniker is back with her new full-length Crush Crusher, two years after releasing her soul-bearing debut LP Shapeshifter. After relocating to Los Angeles, Medford decided to make the project a solo endeavor once again and took the opportunity to compose some of her most self reflective and emotionally analytical songs to date. Medford adds, "Coming into a space where some of my biggest inspirations like Bjork, Dirty Projectors, and Deerhunter had all once also recorded, I felt determined to push myself and test every boundary that I may have subconsciously created along the way. Gabe made me feel comfortable with attempting anything."
Kay Lei – 9 [1801 Records]
Following the release of singles "Dysfunctional" and "No Apologies," Boston songstress Kay Lei releases her debut EP, 9. The project, which is produced by K Mack and Bewill, finds Kay delving into everything from young love to her transition into womanhood.
RAY BLK- Empress [Island Records]
South London songtress Ray Blk release her poignant new project, Empress. The diverse 8-track set is a collection of songs, which the rising artist describes as a "Project." The different themes and styles explored across Empress reveal an artist not afraid to address difficult and complex issues with genuine understanding, depth, humor and candor.