Tame Impala and Theophilus London to Debut New Music Live
Get ready for Theo Impala.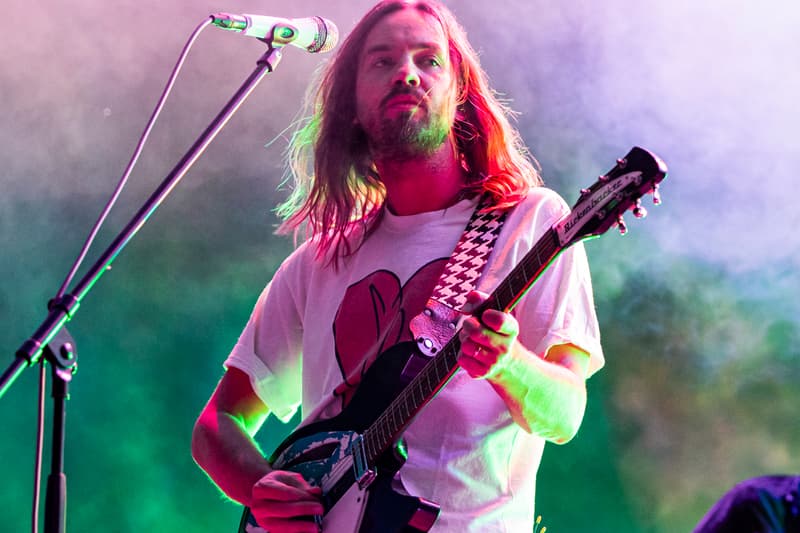 It appears that Theophilus London and Tame Impala are teaming up again to release a series of new songs. Frontman Kevin Parker is set to make an appearance alongside London during a sold-out show at the Peppermint Club in Hollywood on Oct. 16 to debut the collaborative music.
The rock band had previously worked with the "Bebey" rapper to produce "Whiplash" back in 2016, which was also previewed during a live show prior to an official release. London shared a series of tweets where he divulged more details on the project, mentioning that the new songs will be included on his upcoming album, Bebey.
With the Los Angeles concert being billed as a "Theo Impala" show and London tweeting our "Would you like a tour ? #THEOIMPALA" we suspect a larger tour may be in the works, although nothing has been confirmed by the band's representatives.
Would you like a tour ? #THEOIMPALA pic.twitter.com/uhDv78QoeG

— Theophilus London (@TheophilusL) October 10, 2018
Sold out in seconds. I'll put 20 more tix up for sale tmrw. I need y'all to see this one. THREE YEARS IN THE MAKING @tameimpala pic.twitter.com/RRBCTN9WSD

— Theophilus London (@TheophilusL) October 12, 2018
Getting ready for the "Theo Impala" debut Performance Party.
Ticket info in less than 24 hours (VERY LIMITED) Stay locked ? for the pure fans! ✨10/16 ✨ #LOSANGELES pic.twitter.com/iG5L5VD6OU

— Theophilus London (@TheophilusL) October 11, 2018
⭐️????????????⭐️
THEO IMPALA
VIDEO BY KEVIN PARKER pic.twitter.com/pJ02dGP1Gm

— Theophilus London (@TheophilusL) October 4, 2018