Stream HYPEBEAST Music Playlist 017
Lots of new music for your enjoyment.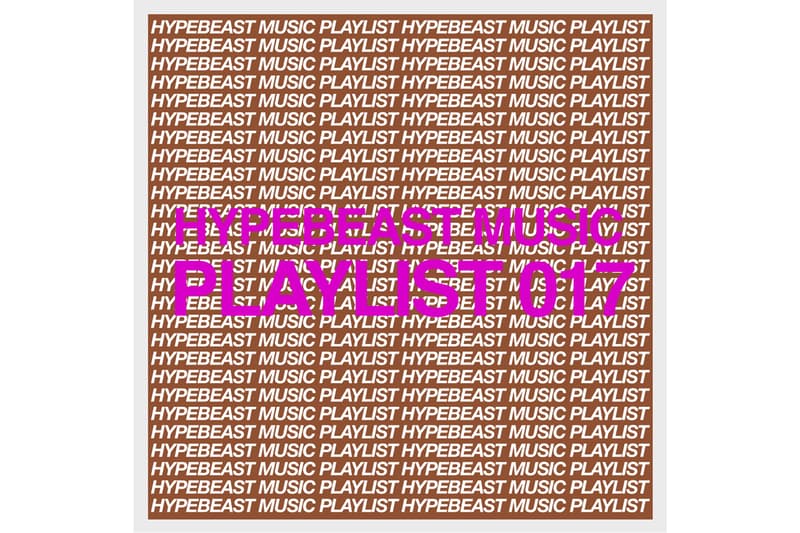 Trying to find new music to listen to? Get tired of listening to the same songs over and over? Well, the music division of HYPEBEAST is proud to present HYPEBEAST Music Playlist, our new weekly playlist. Curated by the HYPEBEAST music team, the playlist will feature new releases across all genres from a wide range of artists and talents not covered regularly on the web. For consistency, it will be updated every week with new music drops over the course of the previous weeks.
For HYPEBEAST Music Playlist 017, the staff has spotlighted a wide array of artists from many genres of music such as Girlpool, Trevor Daniel, ALLBLACK, Chester Watson and more.
Following their fantastic 2017 sophomore album, Powerplant, Girlpool is back stronger than ever, releasing two new songs titled "Where You Sink" and "Lucy's." The latter record sticks out, a track that popped up on Cleo Tucker's since-removed Looking Pretty At The Wall EP. For "Lucy's," Tucker breaks down the inspiration for the new track
This song responds to stubborn feelings from a past relationship. I wrote "Lucy's" a couple of years ago to sort through some droning thoughts about hope, distraction, and love. 'I swear I'll be alright/ although (you) are in the sky,' continues to resonate. These lyrics distinguish a time when my partner would check out from our relationship. I reassured myself that even when they were not present, and I was, that I would be alright. I was hopeful that my partner would find resolve from their struggles, which stifled their capacity to provide the kind of care and attention that I needed. I practiced nurture, and I hoped that they would find the ambition that I saw in them.
Trevor Daniel is an impressive new singer who has a penchant for crafting catchy records. The Houston singer and Internet Money Records signee shows off his vocal and songwriting talent amidst an atmospheric backdrop by Taz Taylor and the Internet Money collective. If you haven't, check out his solid new project, Homesick, take a moment to listen to it this weekend.
Two of the most impressive rappers right now are ALLBLACK and Chester Watson. ALLBLACK has been one of the hottest spittas since dropping his jaw-dropping Outcalls tape; he's one of the artists to watch for 2019. Chester Watson is a St. Louis MC who walks by the beat of his own drum but is consistently dropping great music.
To round out the playlist, we spotlight artists to keep an eye on in the future, such as Jordan Hollywood, Sir Babygirl, Prada Mack, Layy, LOWFI and more. Listen to Playlist 017 below.