Sonos Unveils Barry McGee-Designed Play:5 Beastie Boys Edition Speaker
All proceeds will go to charity.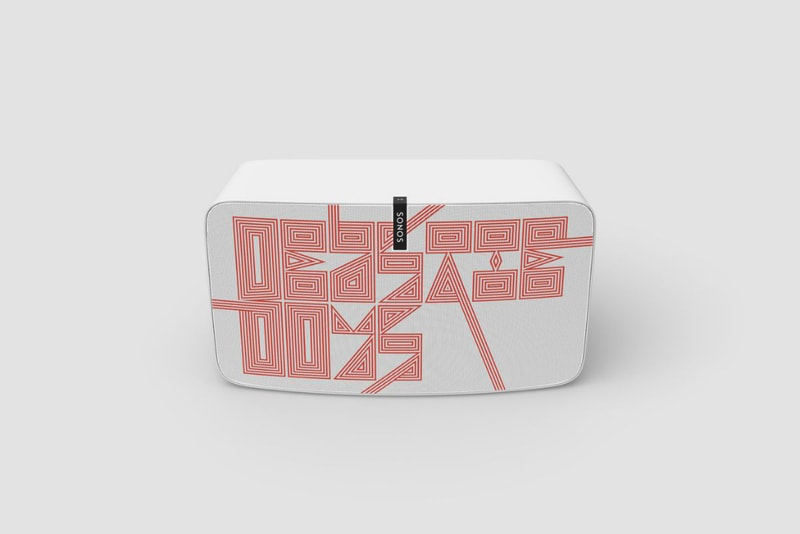 Sonos has teamed up with Adam "Ad-Rock" Horovitz and Michael "Mike D" Diamond to create a special Play:5 Beastie Boys Edition speaker.
Designed by San Francisco-based artist Barry McGee, the Sonos Play:5 Beastie Boys Edition speaker is being brought to life for a good cause: all proceeds will go to charity, with Peace Sisters and Little Kids Rock — in the name of the Adam Yauch Foundation — listed as the sole recipient.
"It's no coincidence that the first song ever played out loud on a Sonos was "No Sleep till Brooklyn." Beastie Boys are a revered and inspirational force in music, with a legacy we are incredibly grateful to support through this exclusive collaboration, celebrating the work and philosophies we respect enormously," Sonos Global Head of Music Brian Beck shares via press statement.
"Beastie Boys always adapted their style to each moment, and the albums get better with time. I wanted to use graphics in the same spirit – something abrasive that rewards a closer look. The speaker has a pretty contemporary and clean design, so I used a pattern that disrupts the front of the speaker, but still complements it," Barry McGee adds.
"When I grew up in New York, we'd discover new music anywhere from a DJ in a club, to a boombox in the street or subway, or a taxi driver's radio—all of which involved leaving the house. These days, with help from Sonos, you can access all the music you want at any time and in the highest fidelity, in your bathrobe and slippers, or your finest silk smoking jacket," Beastie Boys legend Mike D says. "Whatever you're wearing, we look forward to hopefully turning you on to our custom-curated playlists—and thanks to Barry McGee, the source of the sounds will look just as sweet."
The Sonos Play:5 Beastie Boys Edition will retail for $499 USD, and is scheduled to hit the official Sonos website, the Sonos flagship store in New York City and select global retailers in December of this year. For more information, head on over to the speaker's website.