What's up With the Copycat Rap Trend?
Is imitation really the sincerest form of flattery in hip-hop?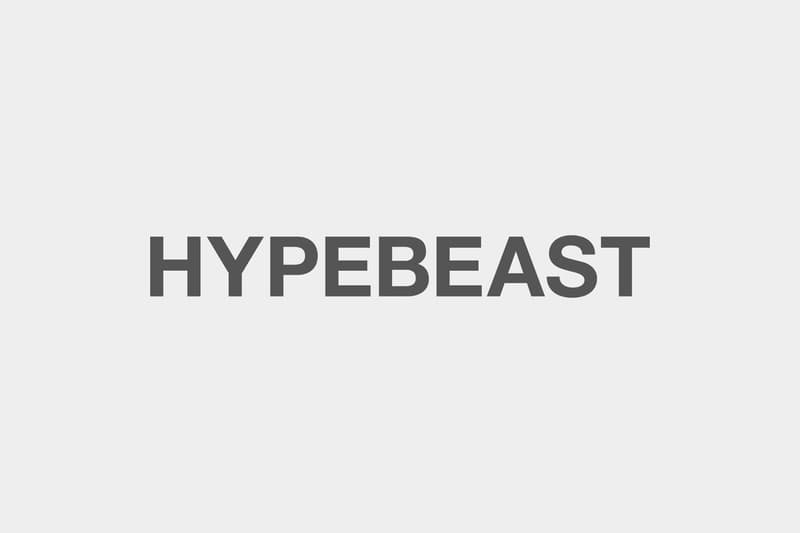 [gallery columns="3"]One of 2016's most prominent topics in rap music is "copycat rappers." This year — especially in the last few months — we saw several artists who manufacture their entire sound and image around another's. The mimicry goes so far that they take song names, album titles and even monikers from established rappers. There's seemingly no intention to be subtle and no mind being paid to conventional ideas of authenticity and artistic integrity. We've reached a point in time where Internet trolling and meme culture have rendered seriousness and satire as a colossal grey area. It is well-noted that there are unintentional soundalike artists, but in 2016, non-parodic mimicry has been more deliberate than ever.
The issue did not just arise this year; soundalikes have always existed in rap and music. Bad Boy Records staple Shyne sounded like The Notorious B.I.G., Lil Zane was accused for jacking 2Pac's style, there were similarities with Loon and Ma$e and ByrdGang's Noe was often called out for resembling Jay Z. The popular saying "imitation is the sincerest form of flattery" certainly rings true in the rap world because often those who are being emulated are often highly successful acts. Why not follow a fool-proof formula to earn a few dollars? Even 21 Savage, who is one of the hottest up-and-comers right now, was aware of this mantra when his impersonator 22 Savage emerged, taking to Twitter and asking followers if they could name another rapper being cloned.
We've put together a few prominent recent-year cases of rappers who were accused of sounding or looking like another below.
Ghostface Killah vs. Action Bronson

Action Bronson's ascent to the rap game in the beginning of the decade had many fans noticing similarities between the Flushing, Queens rapper and Ghostface Killah's high-pitched voice and New York-style flow. In spite of this, the rappers did not seem to have any unresolved issues with each other. During July of last year however when Bronson was asked about the similarities in their voices and rapping styles, the rapper-chef proclaimed that Ghost was not "rapping like this no more" and that he "needs something." The Wu-Tang rapper took it personally and made a six-minute rebuttal over Teddy Pendergrass' song "Be For Real."
Nas vs. Your Old Droog

In June of 2014, a Brooklyn-based rapper named Your Old Droog released his debut self-titled EP via Soundcloud. He didn't have much of a visual presence; his face wasn't even shown on the 10-track album cover. This led many into believing that Droog was actually the legendary Queens rapper because of their similar voice, flow and beat selection. There were even rumors saying that it was actually Nas who put out a secret EP under the new moniker. However, when MTV News directly asked about these allegations, Nas denied them, saying that there are "no secret EPs" because he would want listeners to know who it is when he has the intention to drop a release.
Drake vs. ItsRoutine

When Erykah Badu dropped her But You Caint Use My Phone mixtape last year, listeners were rendered confused because two of the songs, "U Used To Call Me" and "Medley: What's Yo Phone Number/Telephone (Ghost Of Screw Mix)," sounded like they featured Drake but they actually didn't. The artist is actually a Drizzy-soundalike from Atlanta, ItsRoutine (also named Aubrey in real life), who is signed to Badu's Control Freaq Records. Erykah revealed in an interview with Pitchfork that Drake is aware of ItsRoutine and that the Toronto artist isn't too bothered about it. But You Caint Use My Phone is themed almost entirely around Drake's smash hit "Hotline Bling."
Future vs. Desiigner

Desiigner is perhaps the original case of being labelled as a modern day rap impersonator. When the Brooklyn rapper dropped "Panda" late last year, many listeners mistook it as being a new Future track. Desiigner played along to the soundalike allegations several times: he photoshopped himself onto Prince's Purple Rain album cover shortly after Future released a mixtape called Purple Reign in January) and teased a new single called "Pluto" at SXSW (Future released album called Pluto in 2012.) When "Panda" became a No. 1 single, the situation became even more controversial as Future has never gotten a No. 1 in his career.
Young Thug vs. Kyng

When Young Thug dropped his first I Came from Nothing mixtape in 2011, many critics thought that he sounded like somewhat of a Lil Wayne clone. However since 2013's 1017 Thug, the Atlanta rap artist found the eccentric sound and style he is currently known for. A 20-year-old rapper from New Orleans named Kyng, who looks, sounds, dresses and acts a lot like Thugger, came into our radar earlier this year. Kyng even released a project called Slime Season 3 the same day Thug did. The rapper said that he's essentially doing the same thing Young Thug did to Wayne when Thug dropped his Barter 6 album before Tunechi could drop Tha Carter 6.
21 Savage vs. 22 Savage

The 21 Savage and 22 Savage debacle is probably the most extreme case of impersonation in rap history thus far. It has only been around a year since 21 Savage rose to prominence, but a 19-year-old Baton Rouge rapper named 22 Savage has already made headlines. 22 emerged two months ago with his first song, "No Heart," which shares the same title as 21 Savage and Metro Boomin's popular collab. 22 later got his claim to fame with his "Jumpin" video. Before he was known as 22 Savage, MacArthur Johnson rapped as Mighty Mike, who had a viral song "Hit That Bit for the Gram." He's also known for short skits and Internet videos under Funny Ass Mike and GirlHeFunny. 21 Savage has since renounced him several times.