NOAH Joins Rowing Blazers for Next-Generation Ivy League Looks
Trad staples reimagined with a charitable intention.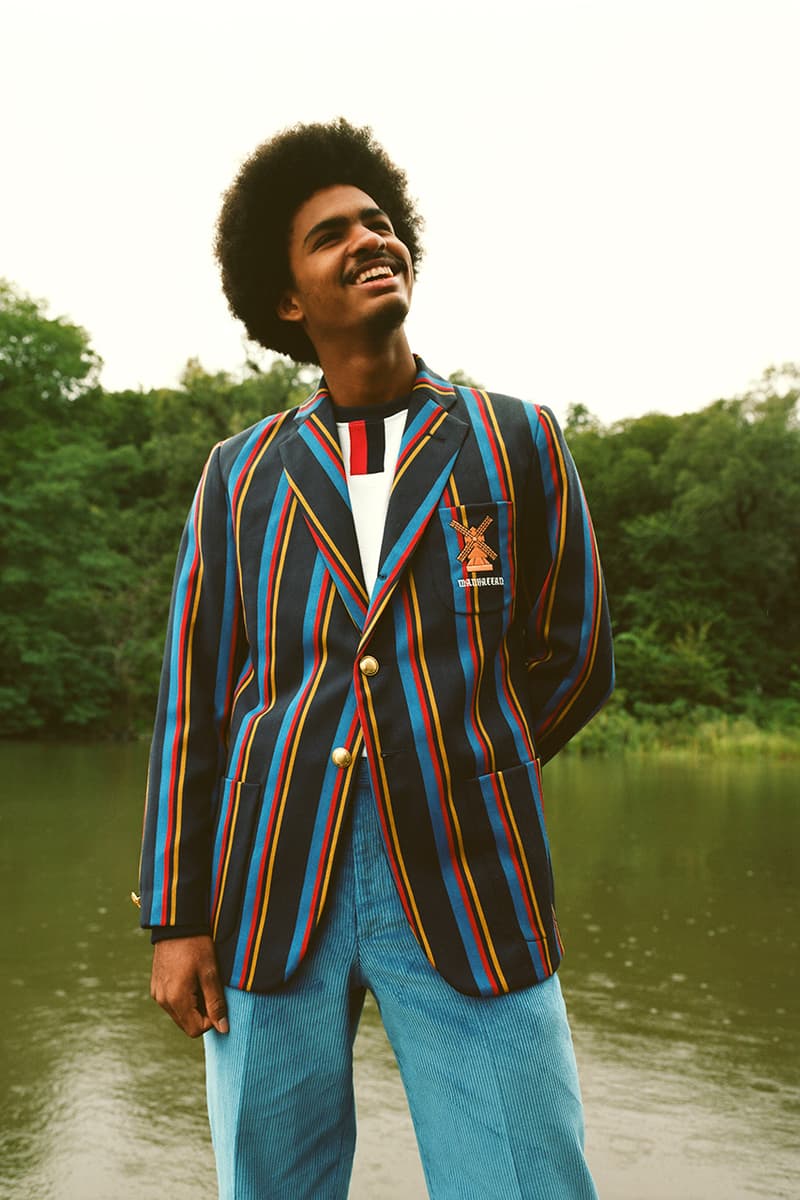 1 of 24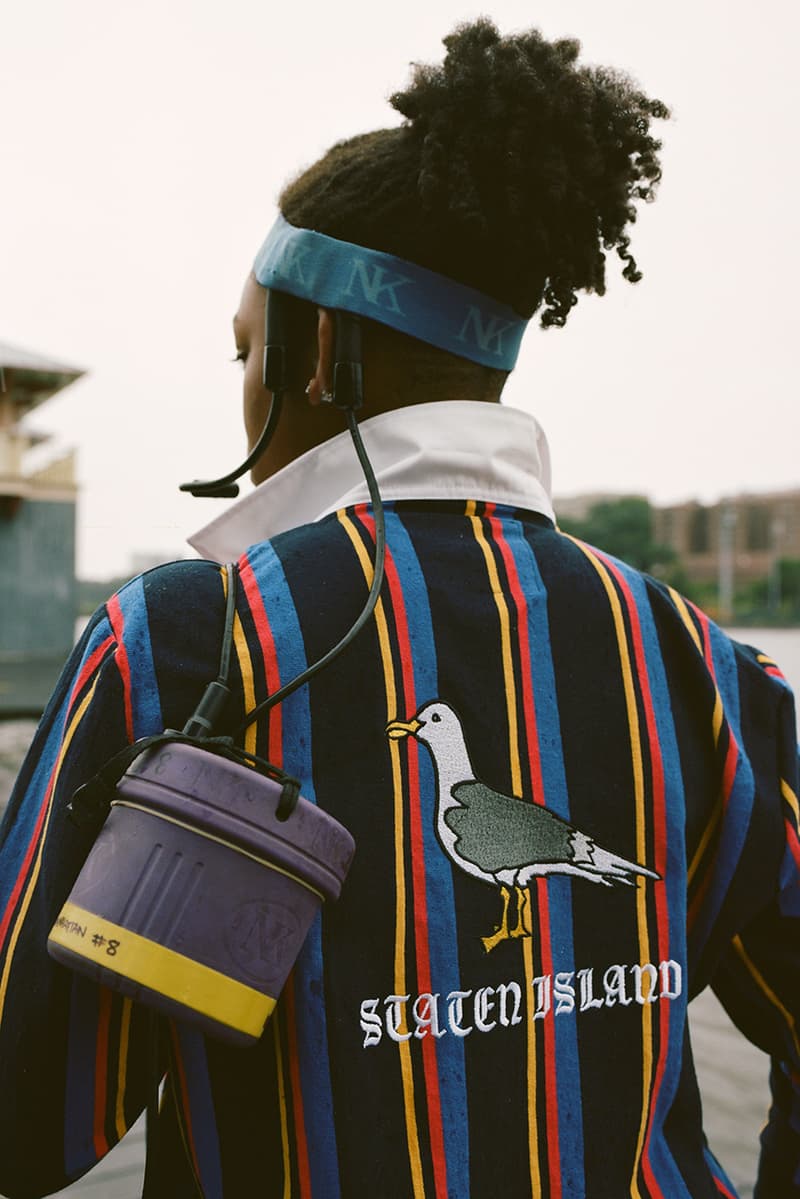 2 of 24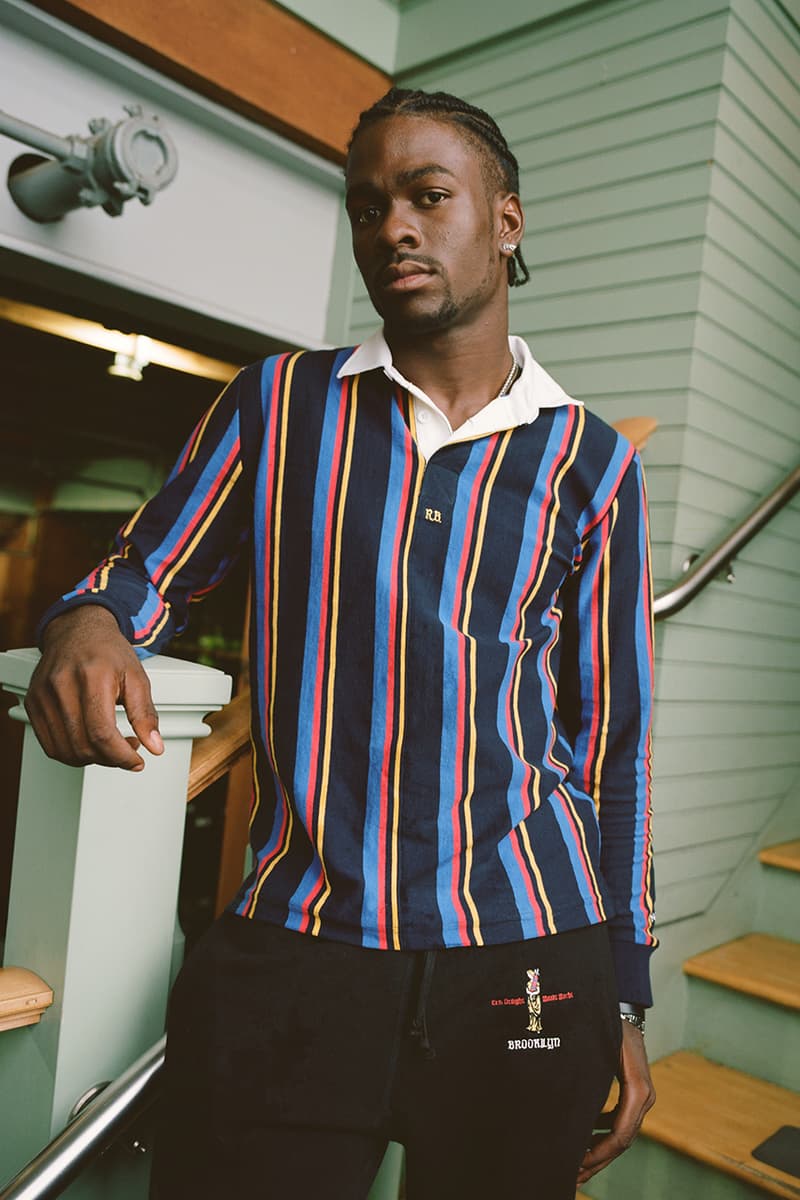 3 of 24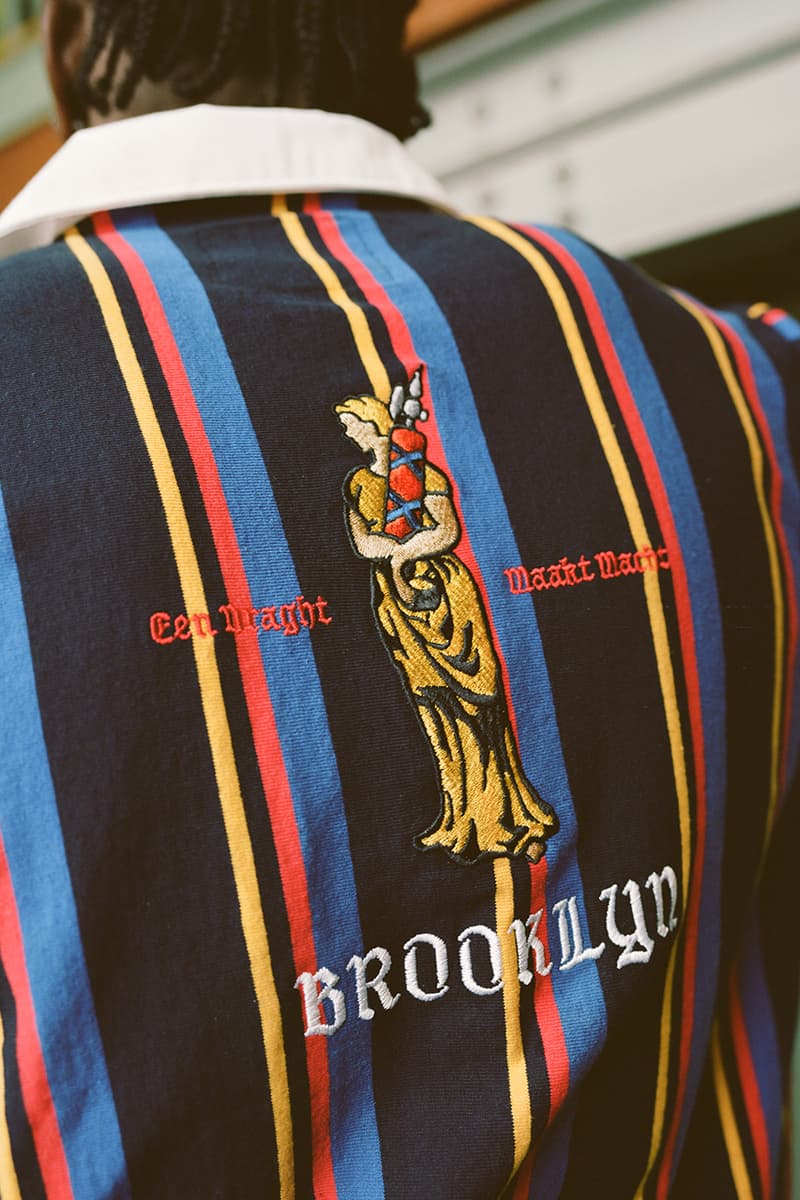 4 of 24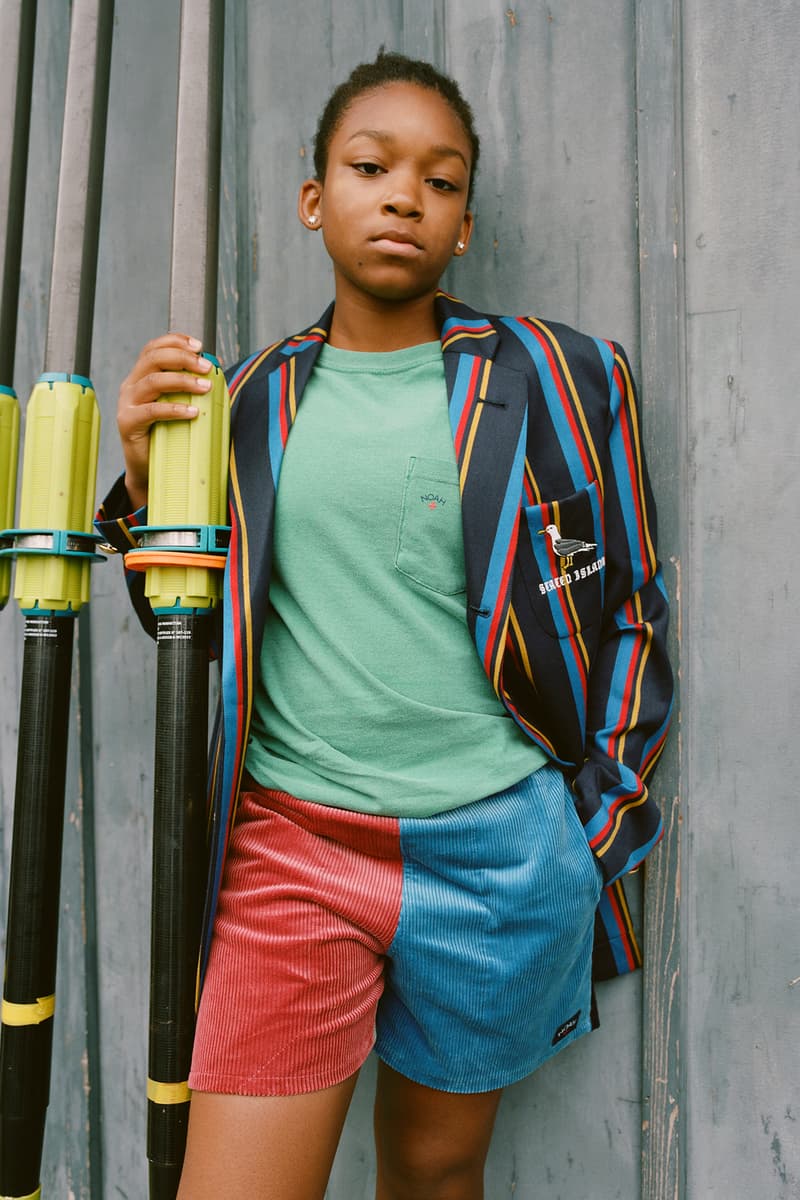 5 of 24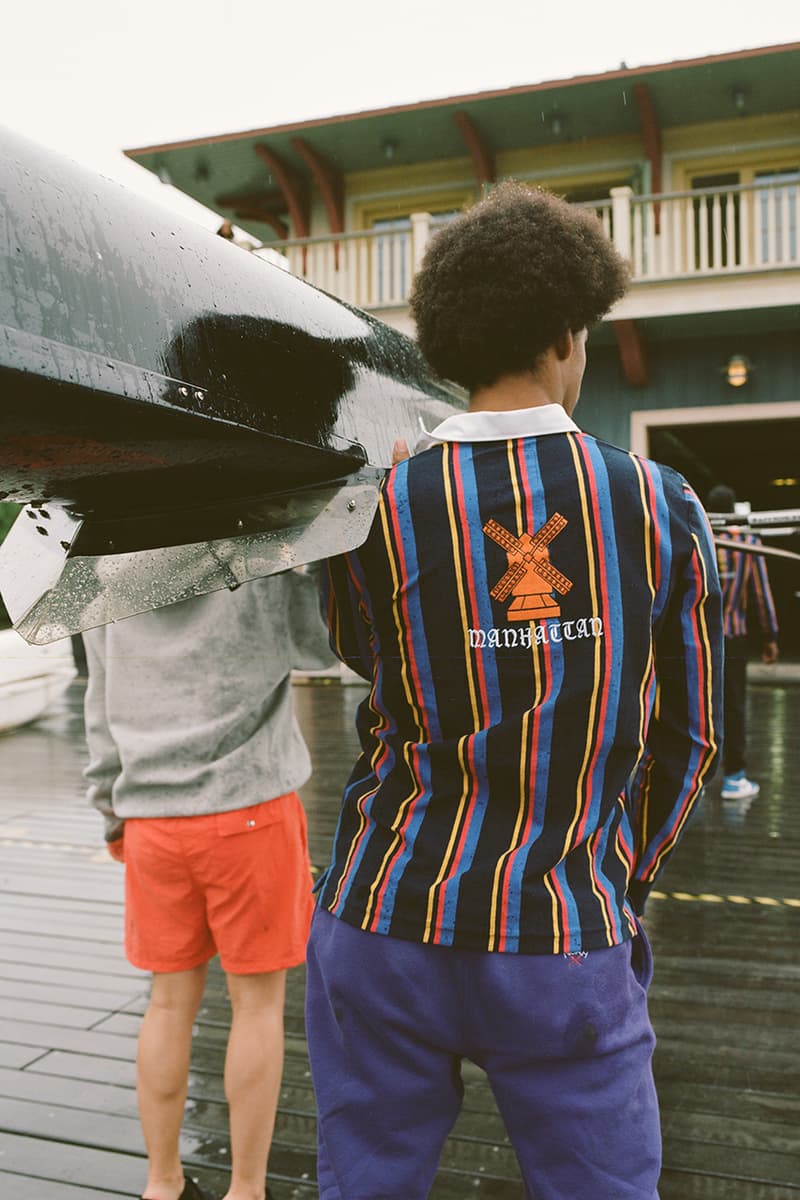 6 of 24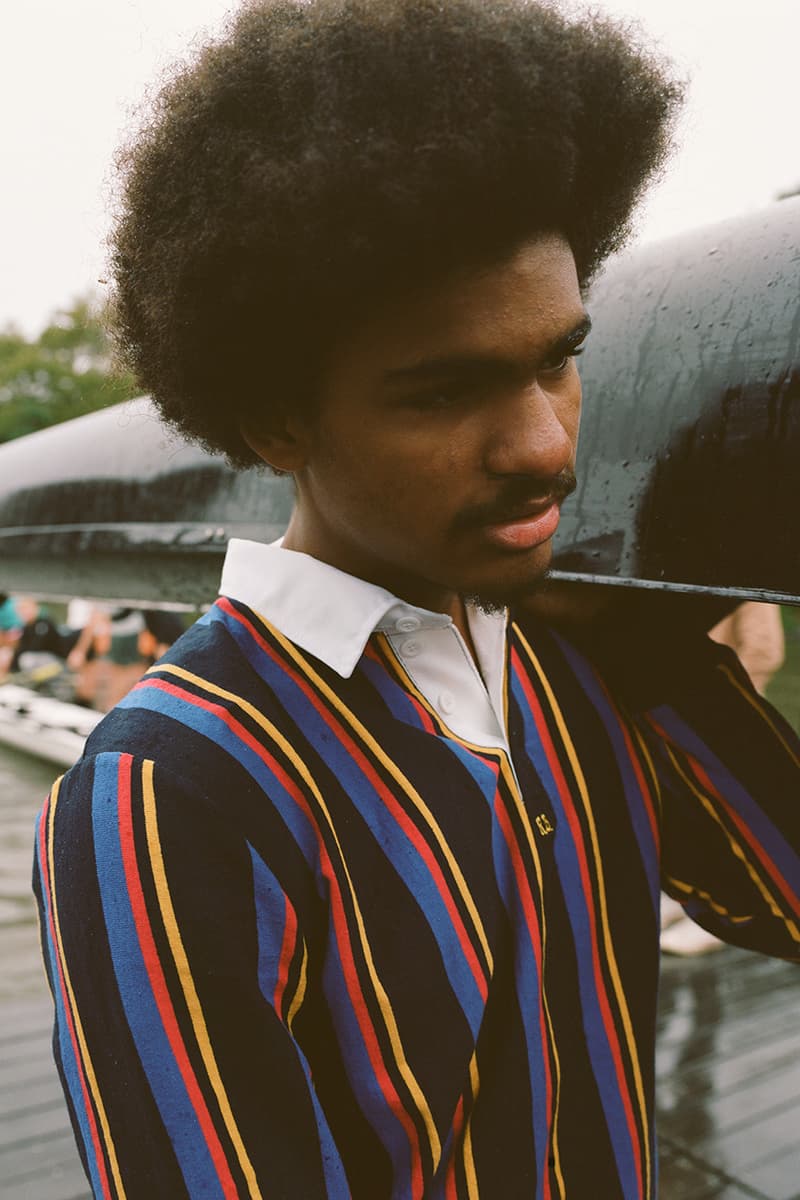 7 of 24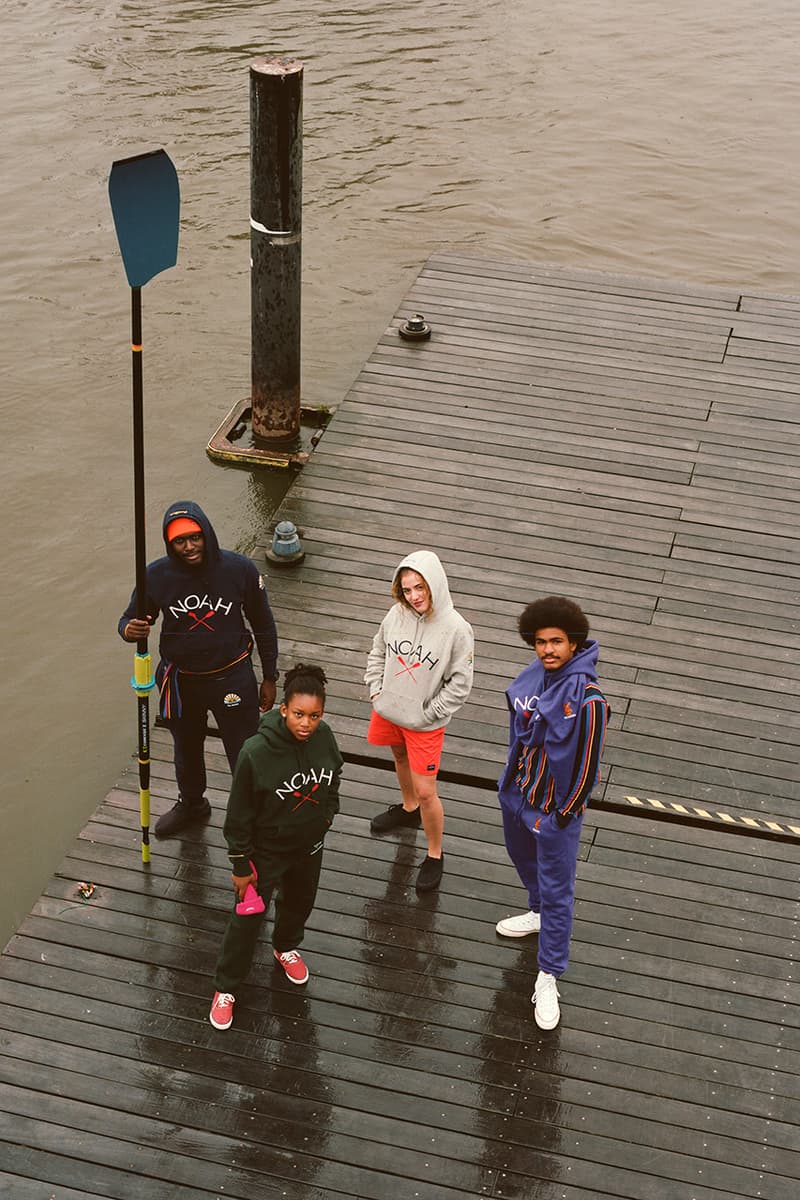 8 of 24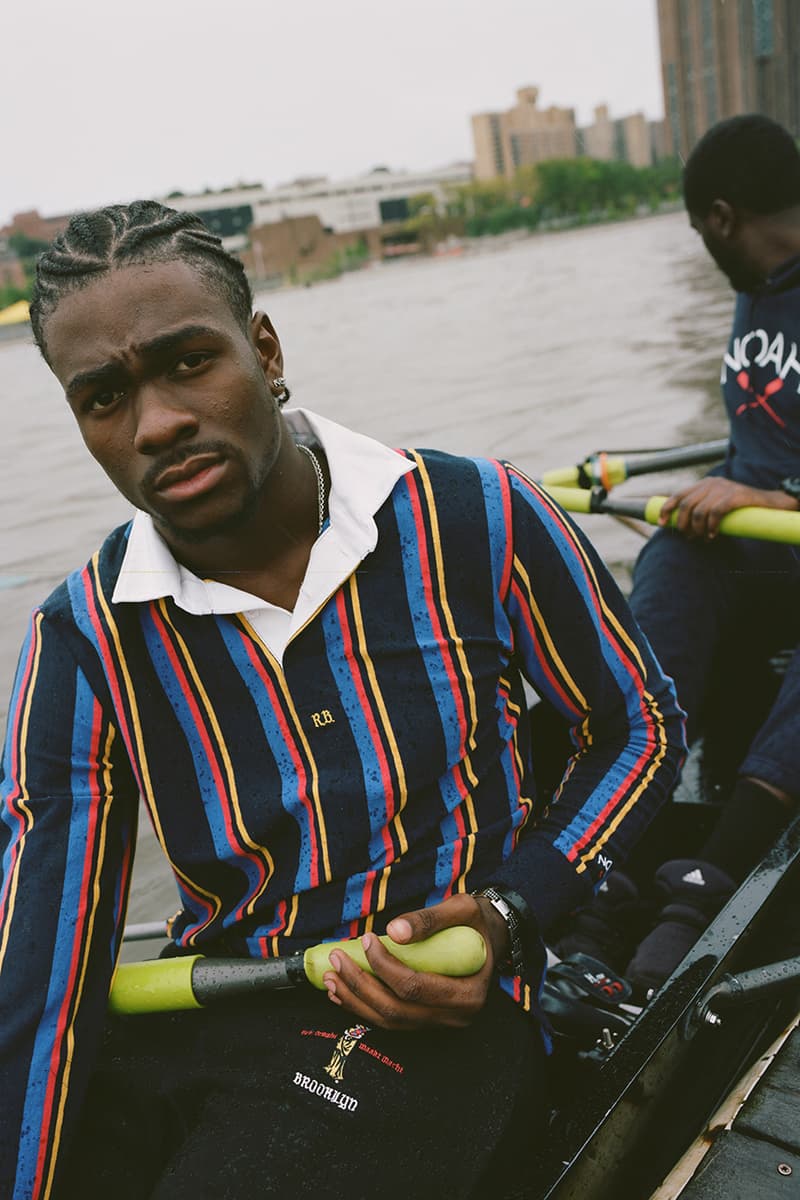 9 of 24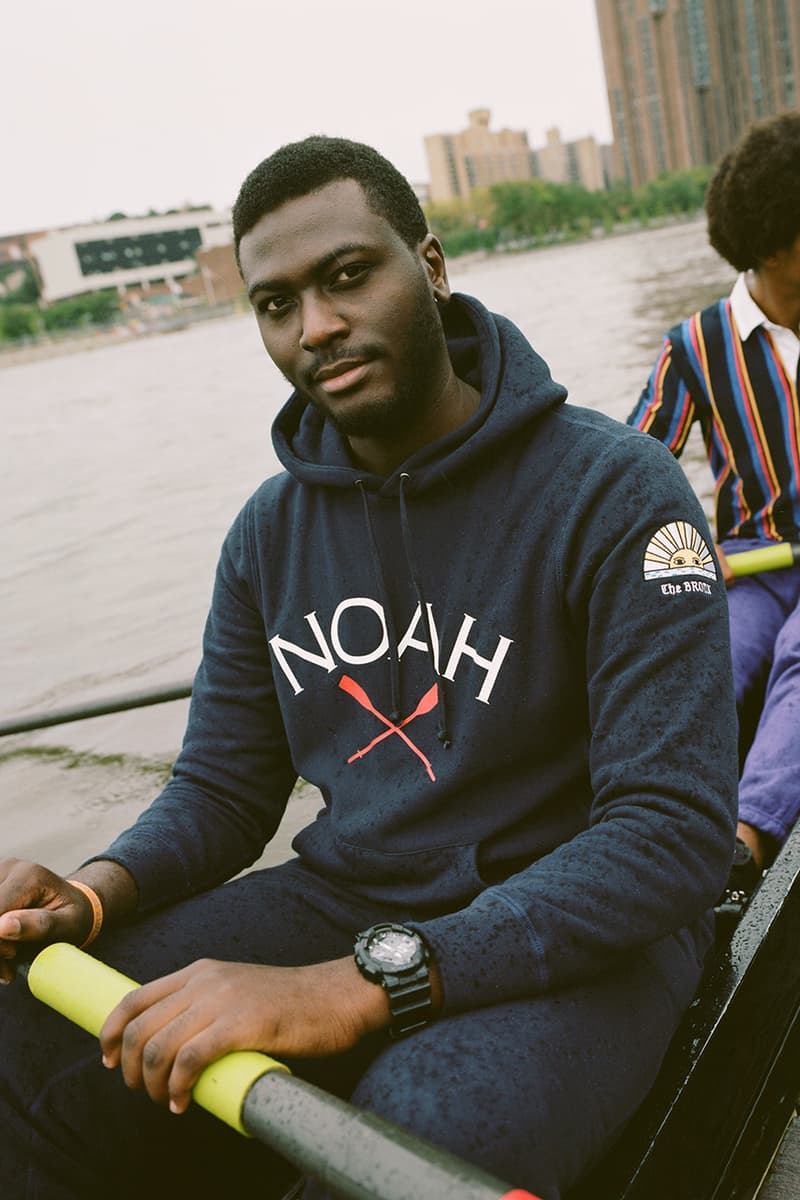 10 of 24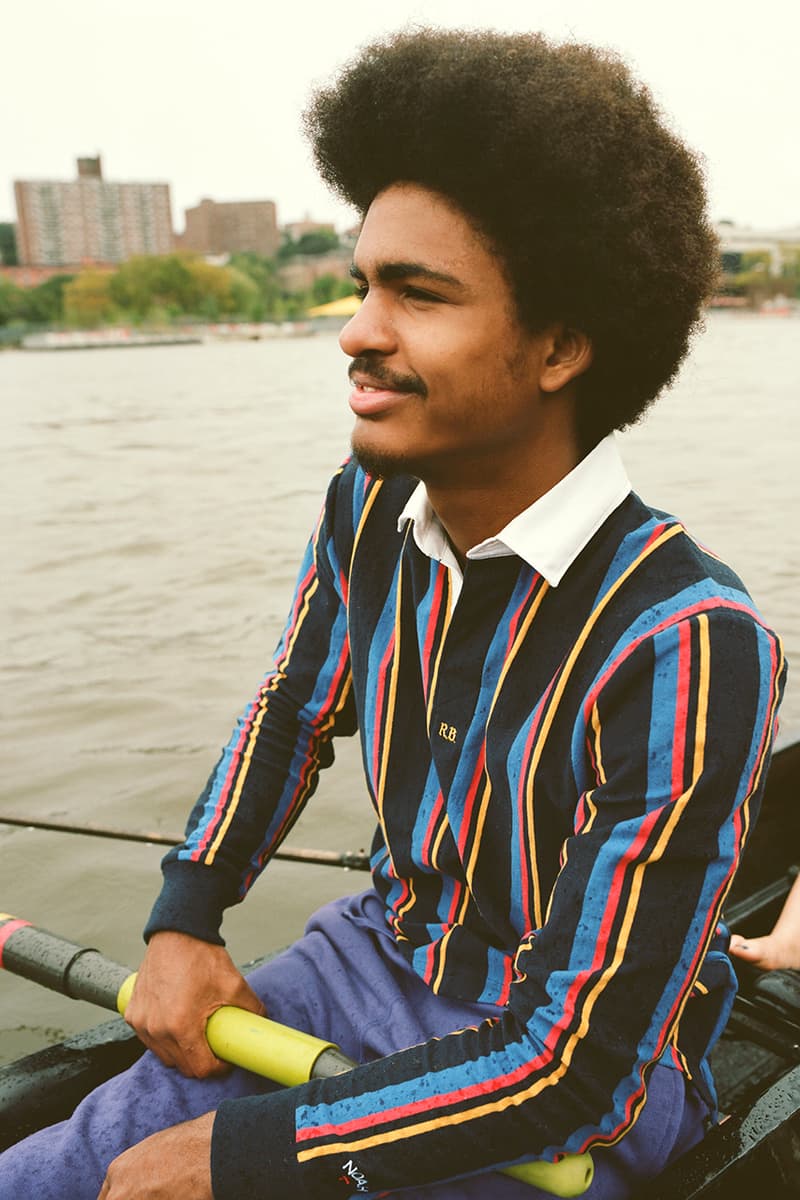 11 of 24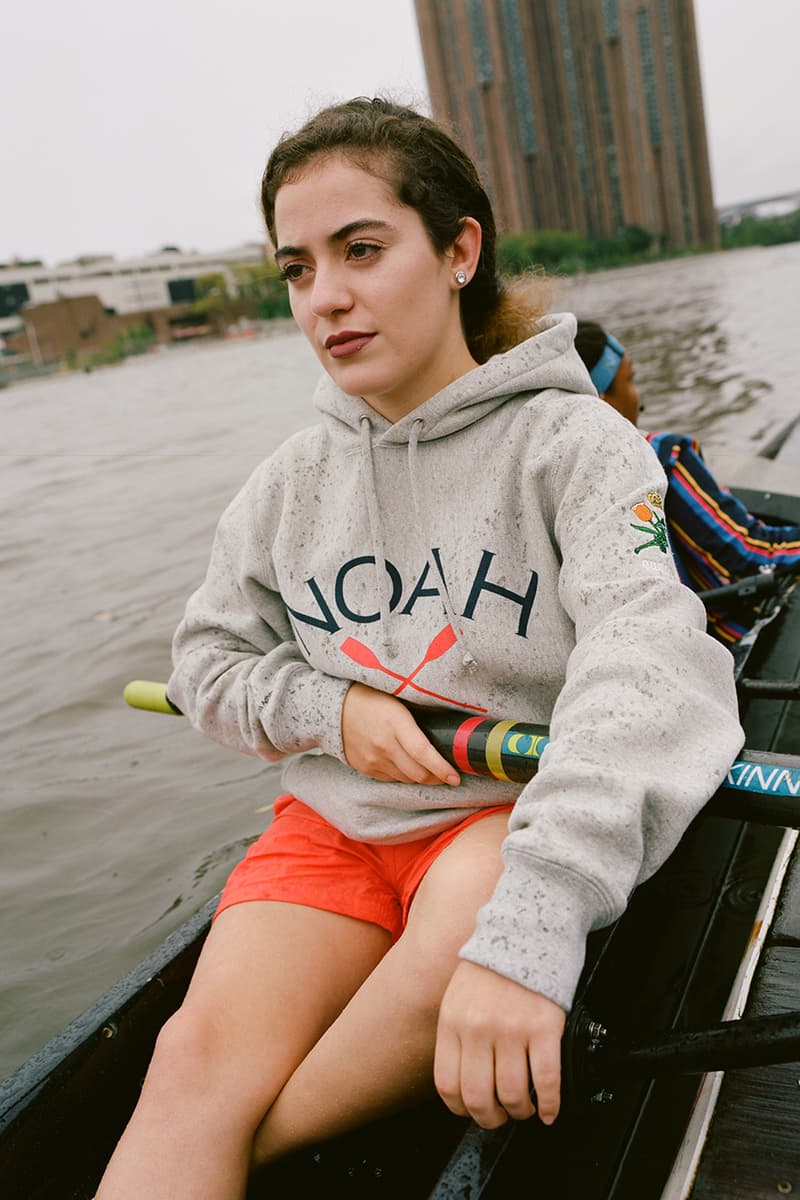 12 of 24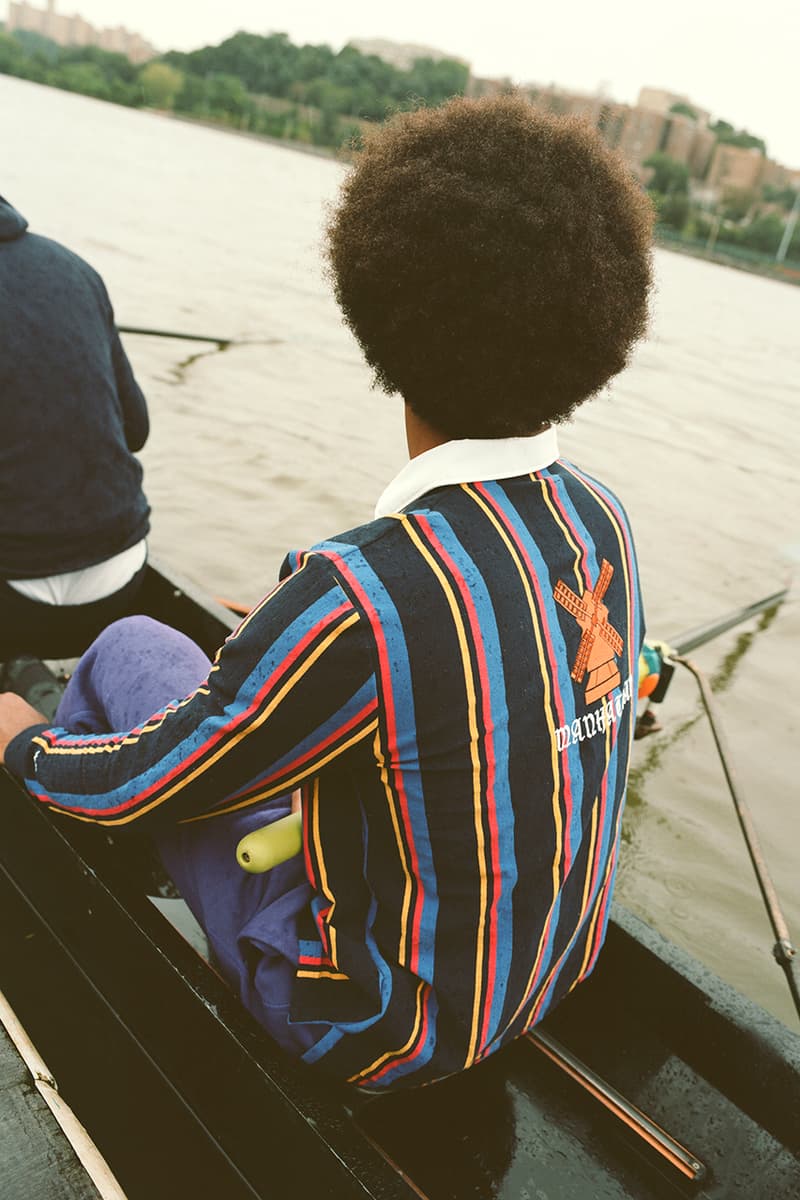 13 of 24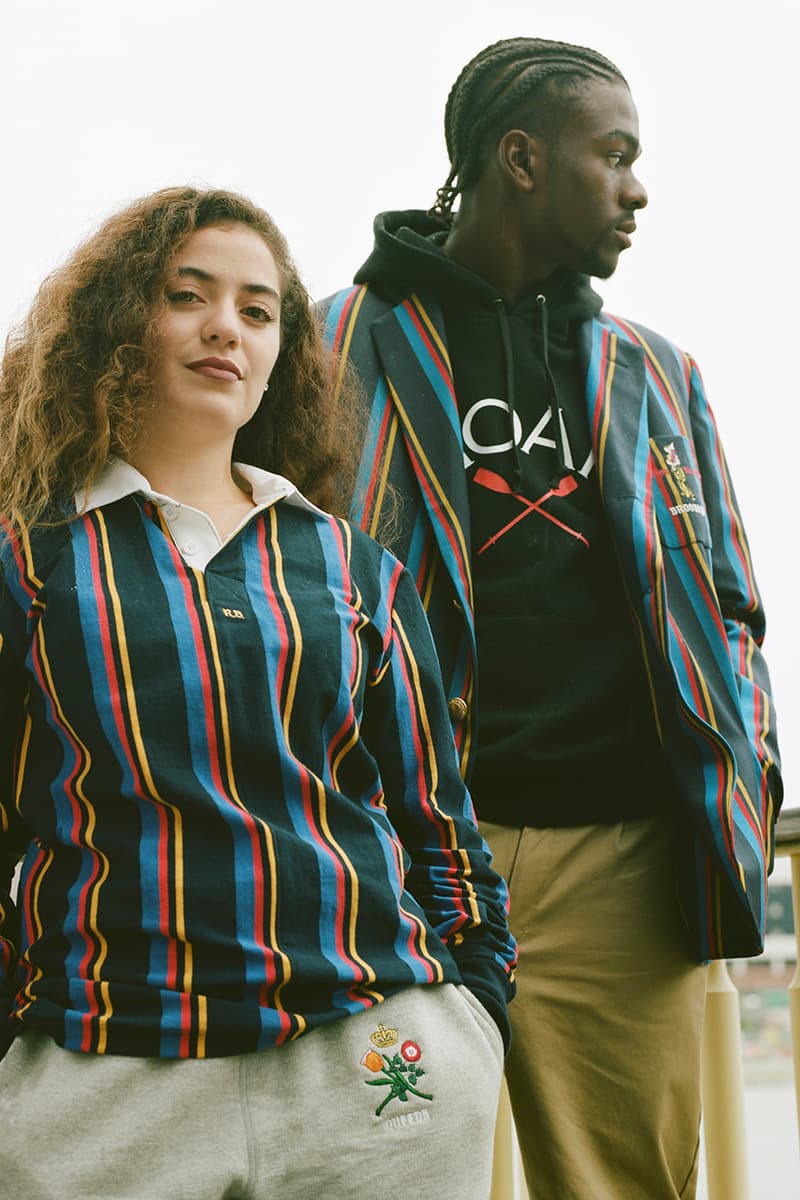 14 of 24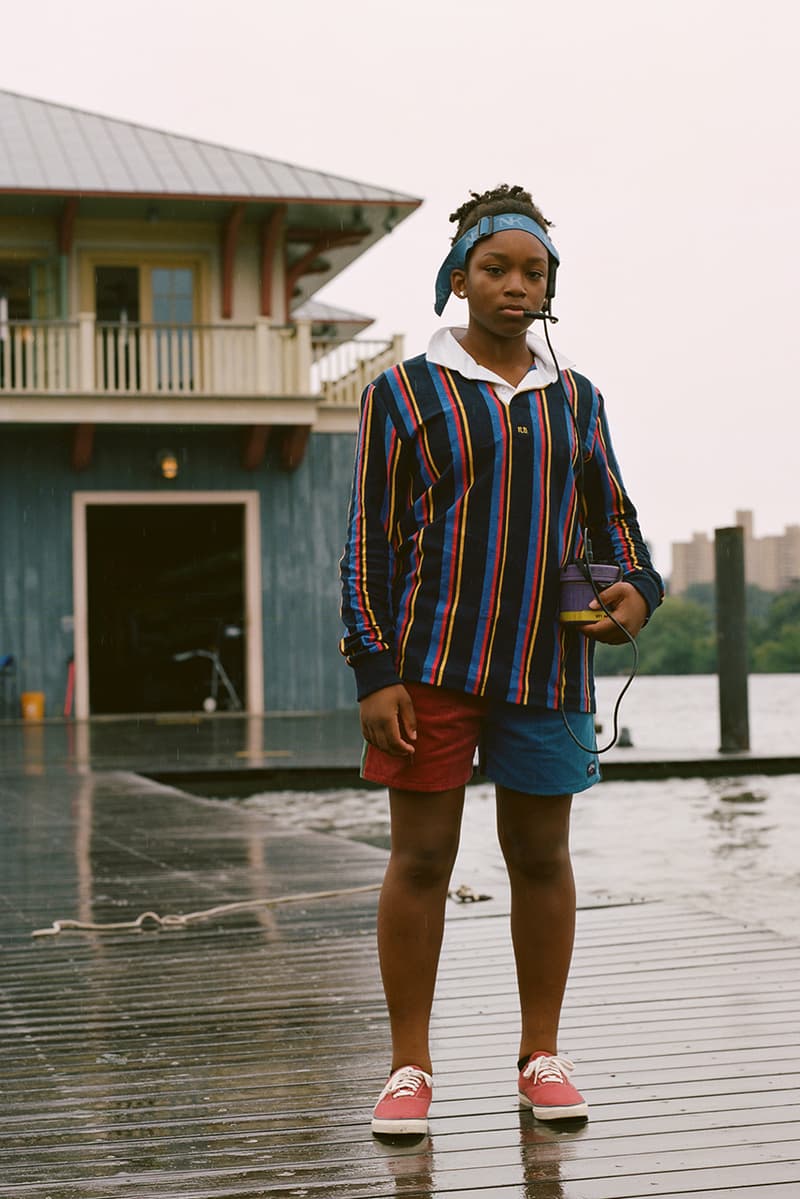 15 of 24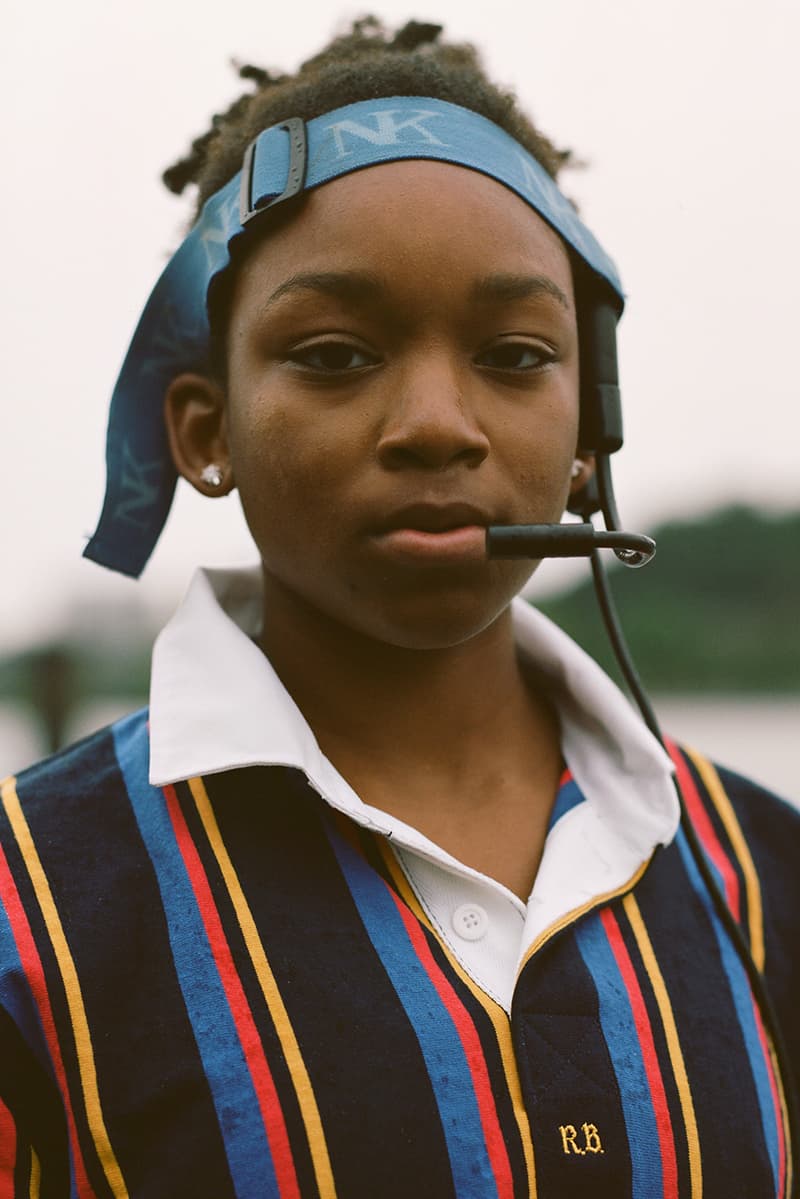 16 of 24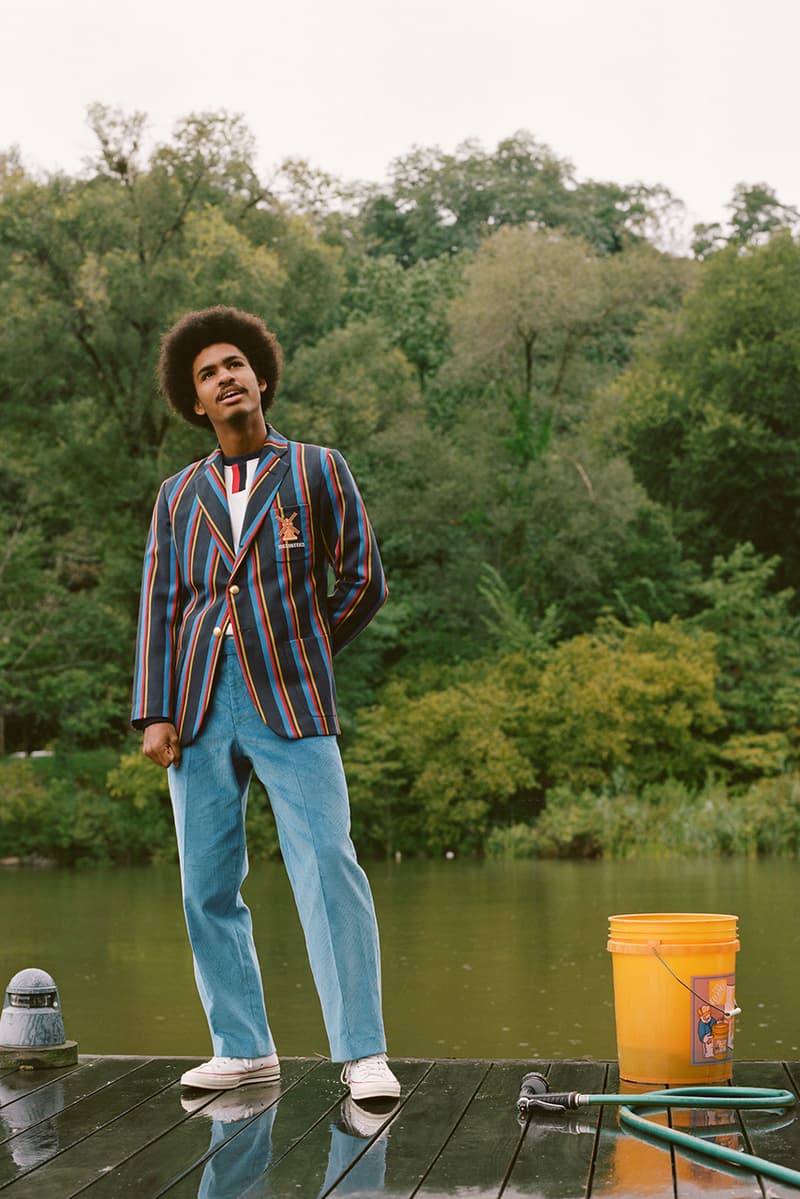 17 of 24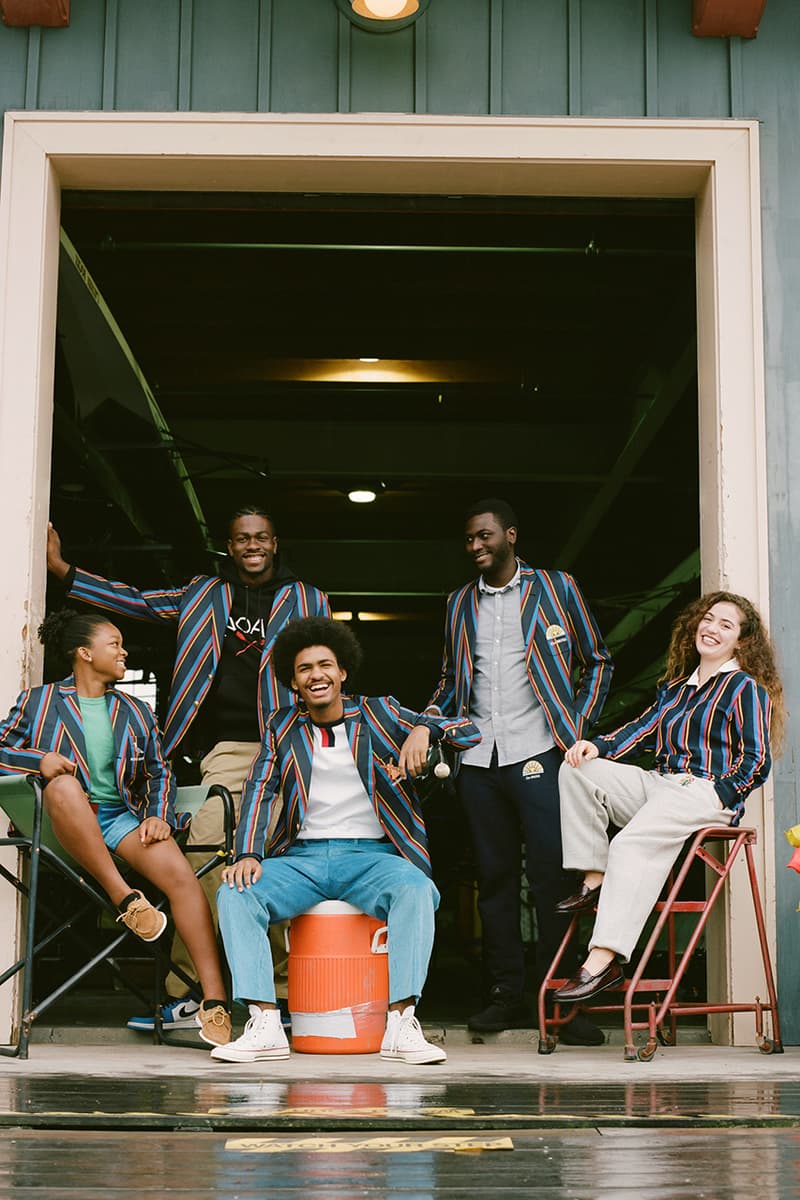 18 of 24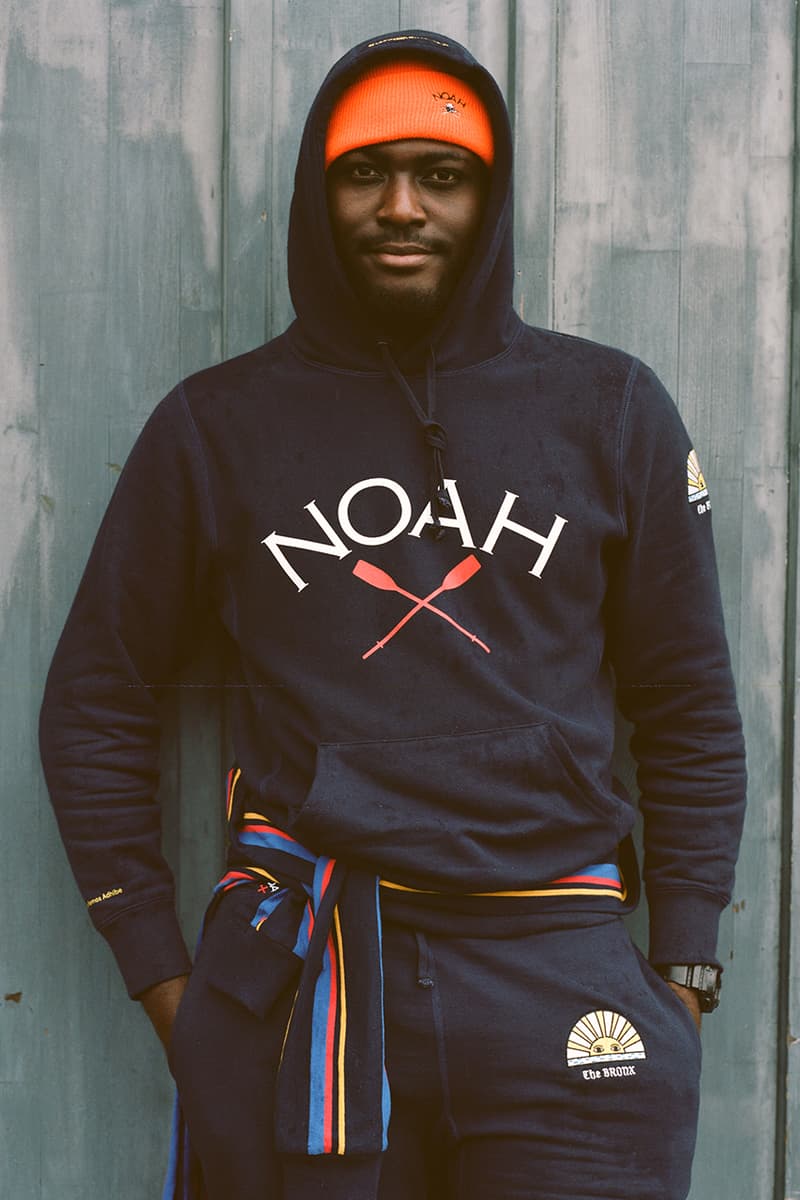 19 of 24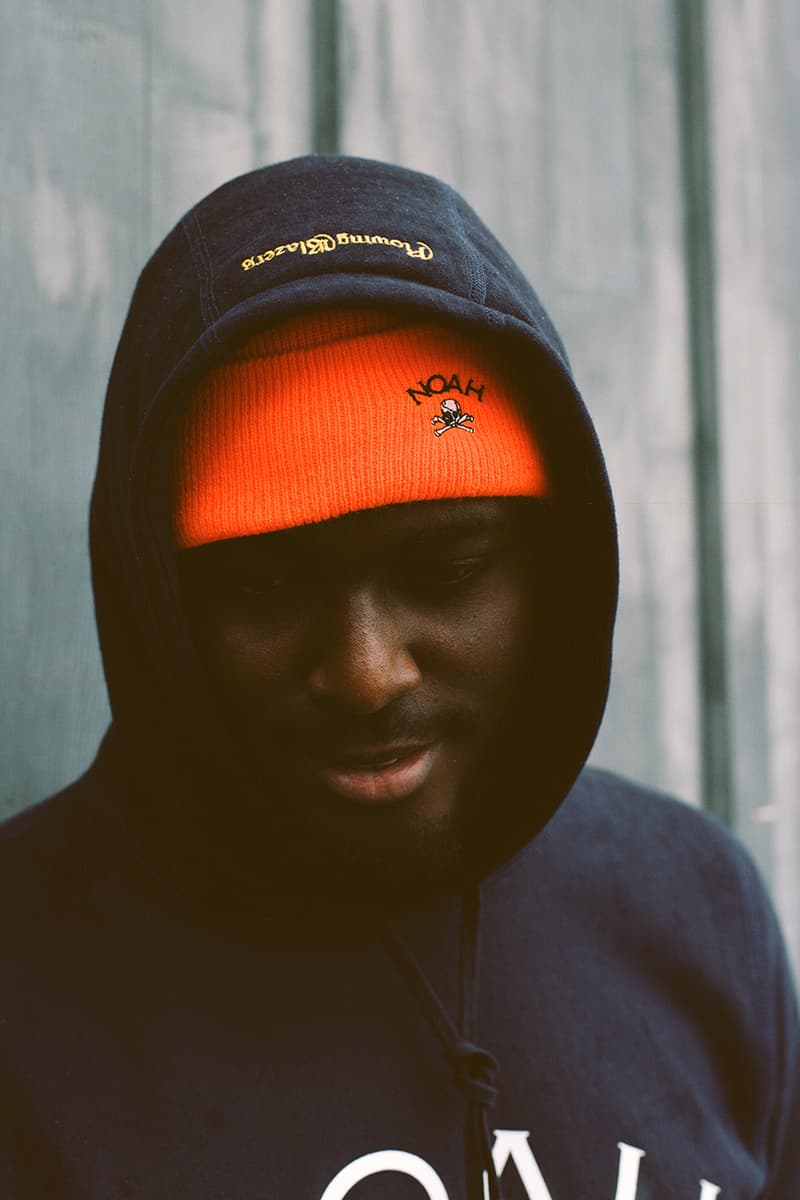 20 of 24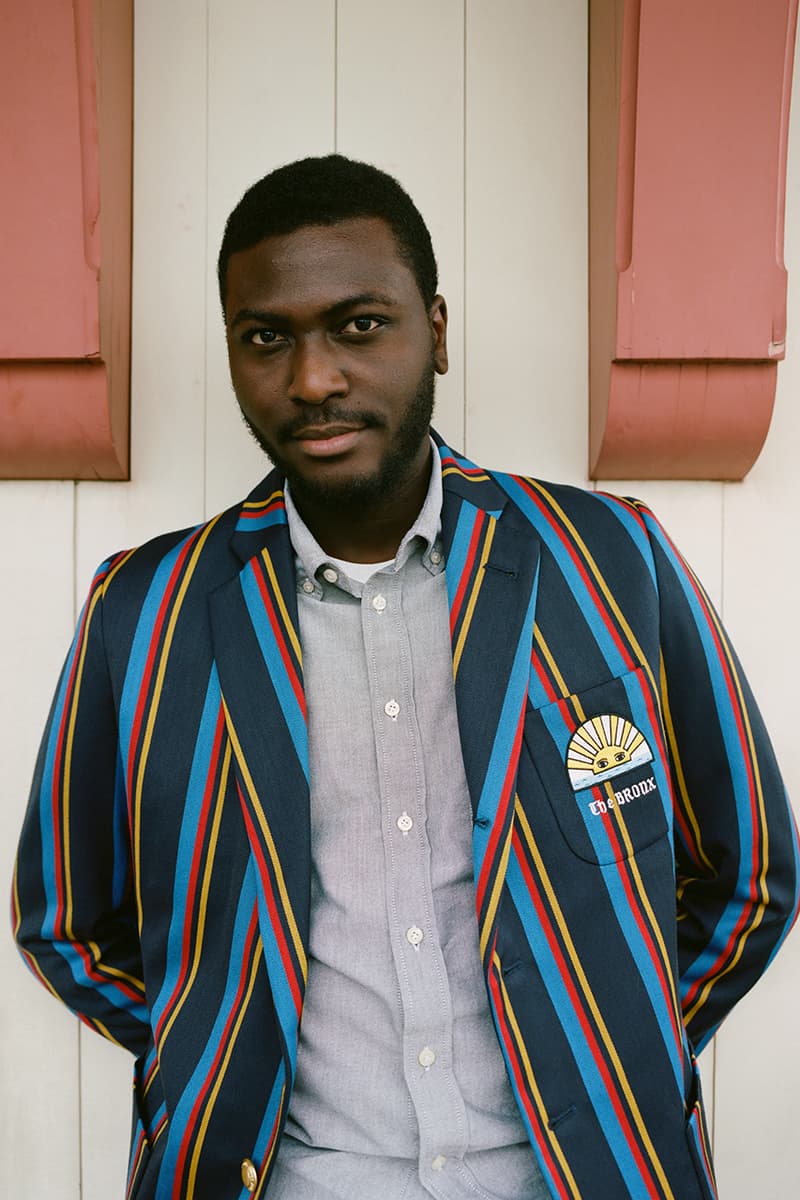 21 of 24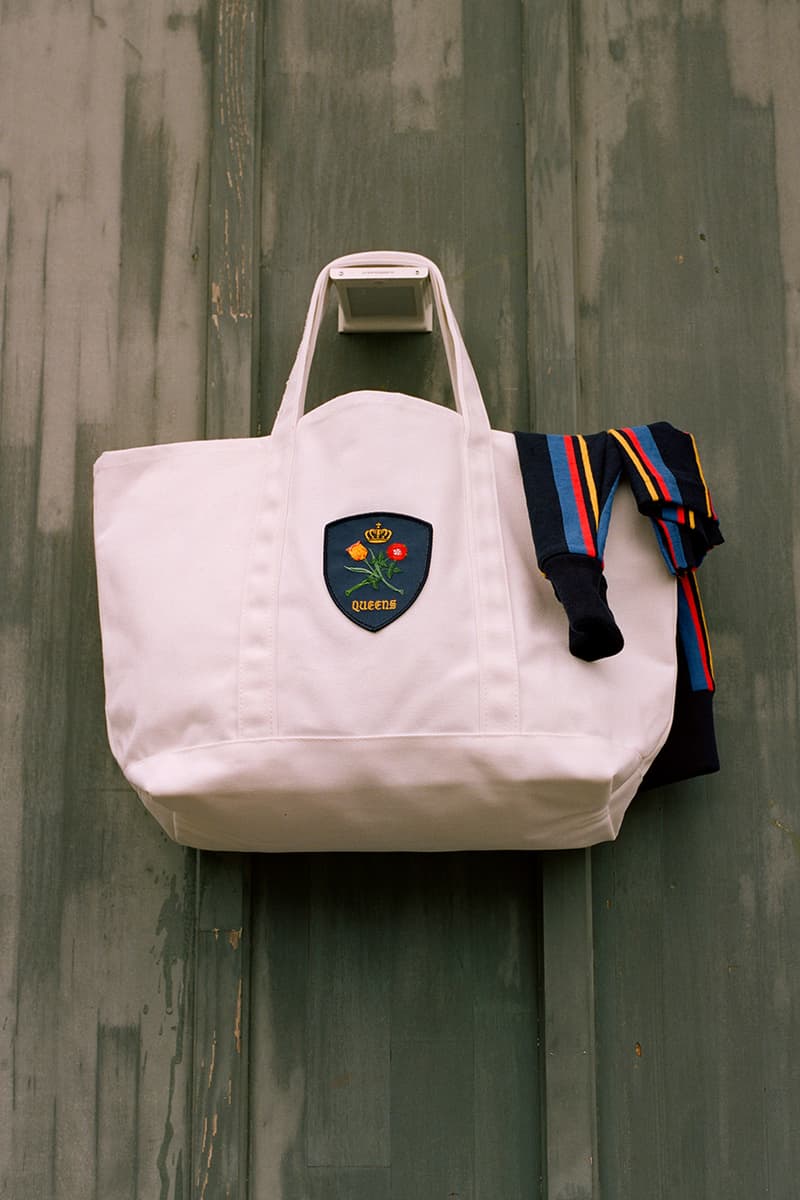 22 of 24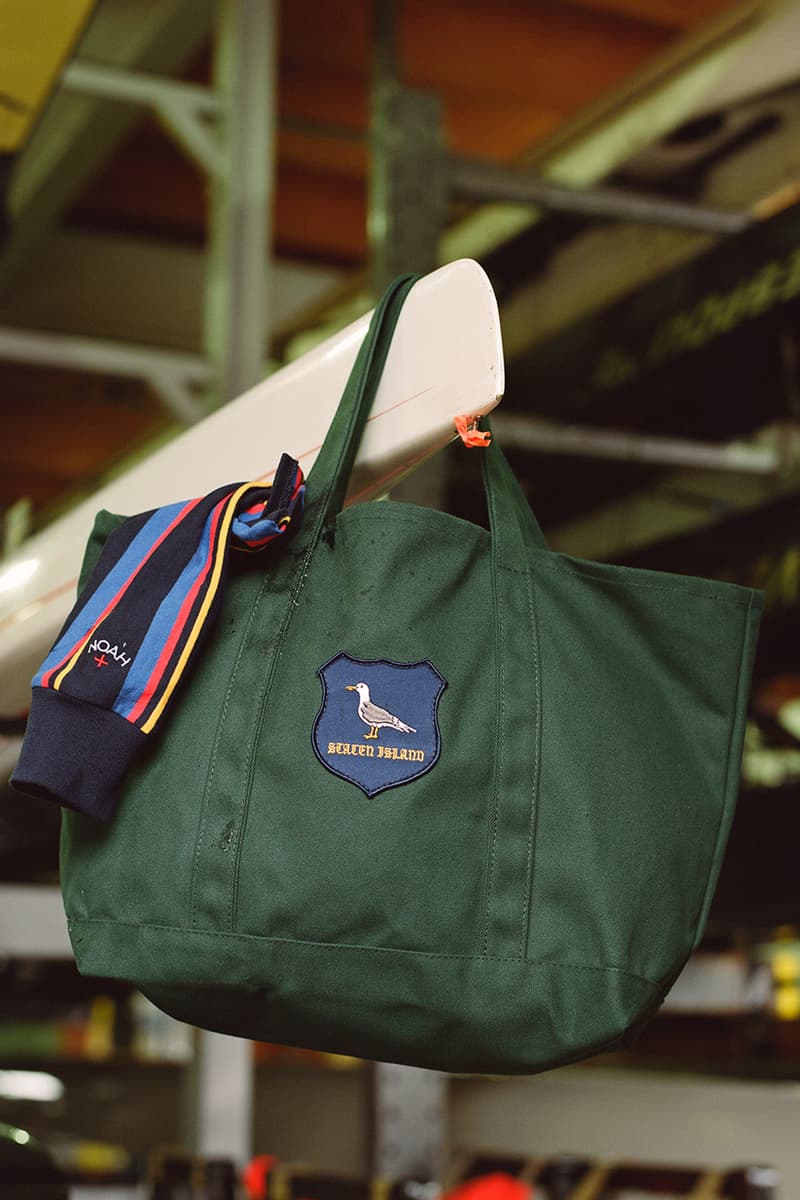 23 of 24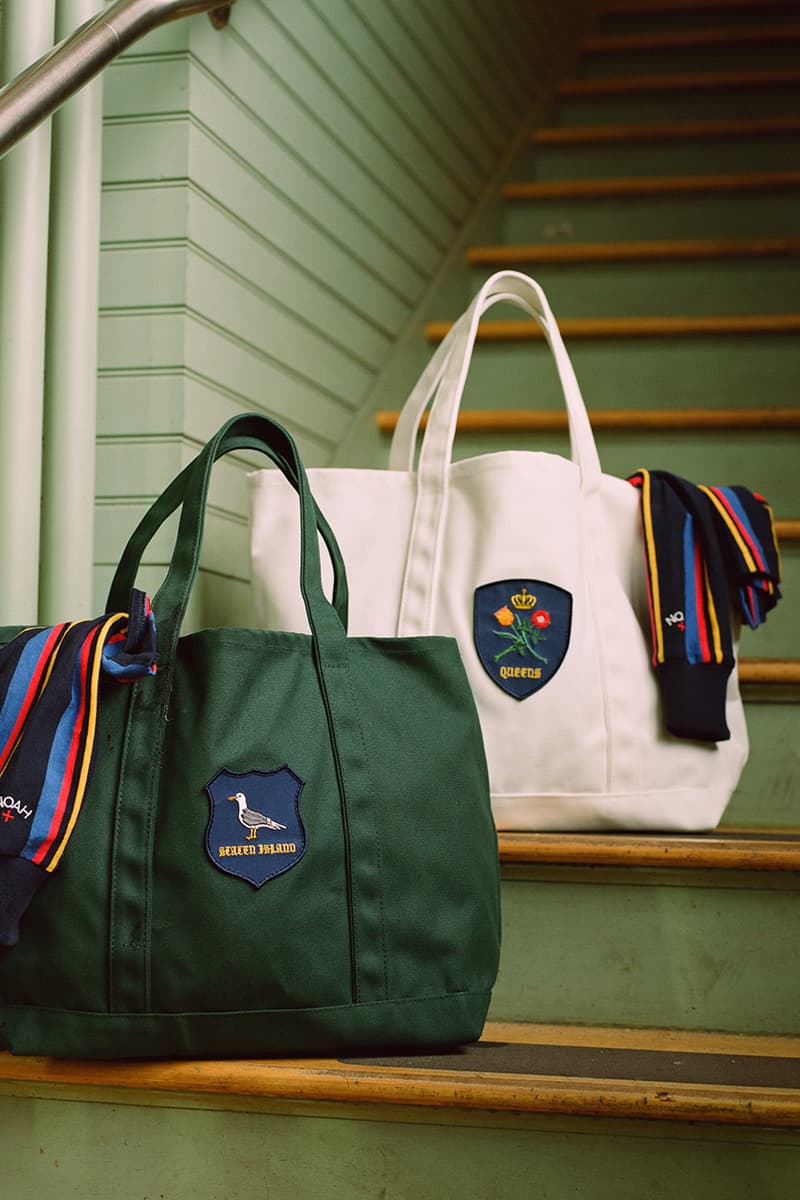 24 of 24
Following collaborations with Vans and Bob Marley's Tuff Gong, NOAH links up with fellow New York label Rowing Blazers for a capsule collection that's equal parts generous and progressive. Founders
Brendon Babenzien and Jack Carlson used Ivy and trad staples as the base of the collection, with a community spirit informing the contemporary designs.
A casual blazer, rugby shirt, hoodie, sweatpant and tote bag set each boast distinct emblems adapted from the official seals of New York's five boroughs: Brooklyn, Manhattan, Queens, Staten Island, and the Bronx. To further drive the hometown inspiration home, the garments each offer colors directly inspired by each neighborhood, with blazers and rugbies both executed in navy, red, yellow and blue stripe patterns created exclusively for this collaboration. Finally, both parties elected to donate 15% of all sales to Row New York, a charity that aims to help the state's youths find friendship, develop personal values and aspire to higher education.
The collection releases tomorrow via Rowing Blazers' and NOAH's websites along with their respective stores.
Recently, NOAH teamed with illustrator Arianna Margulis for Breast Cancer Awareness Month T-shirts.
1 of 6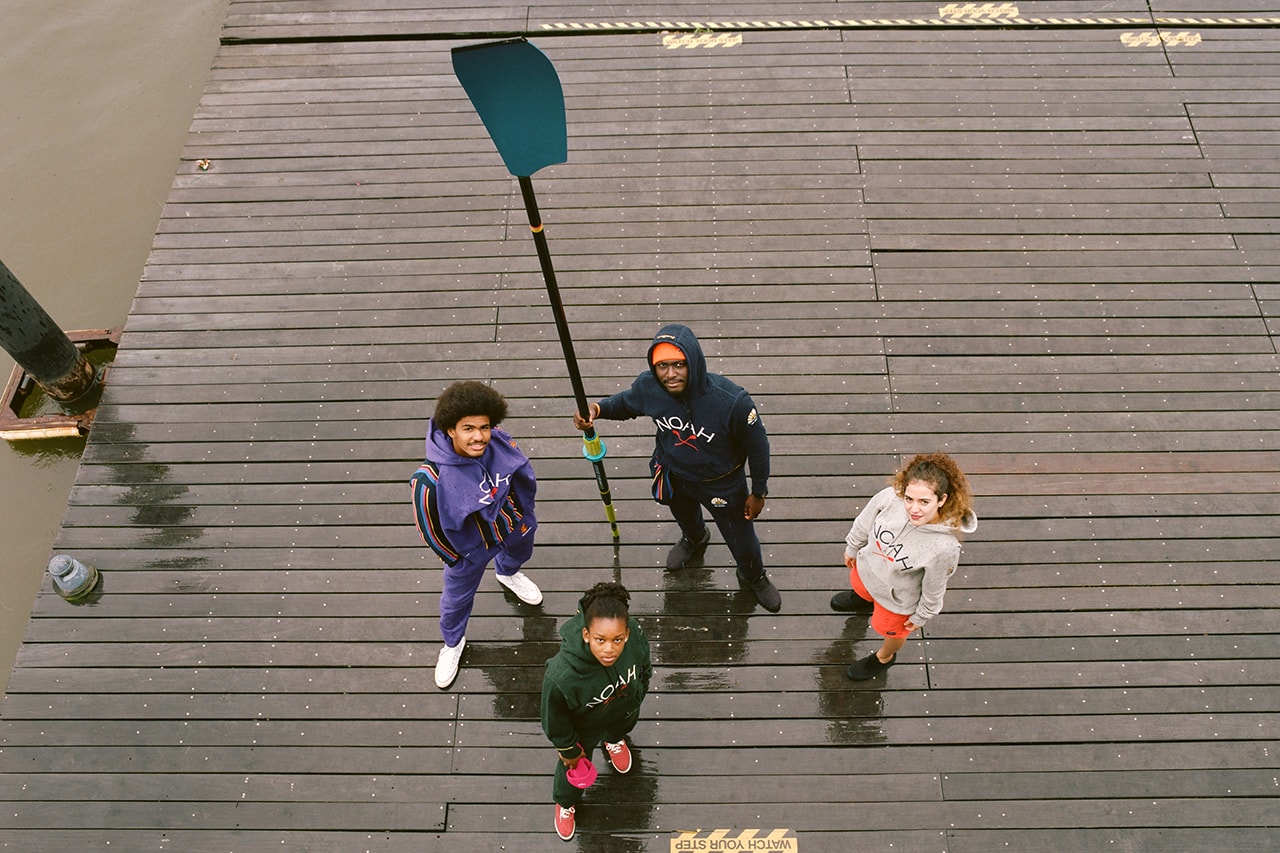 2 of 6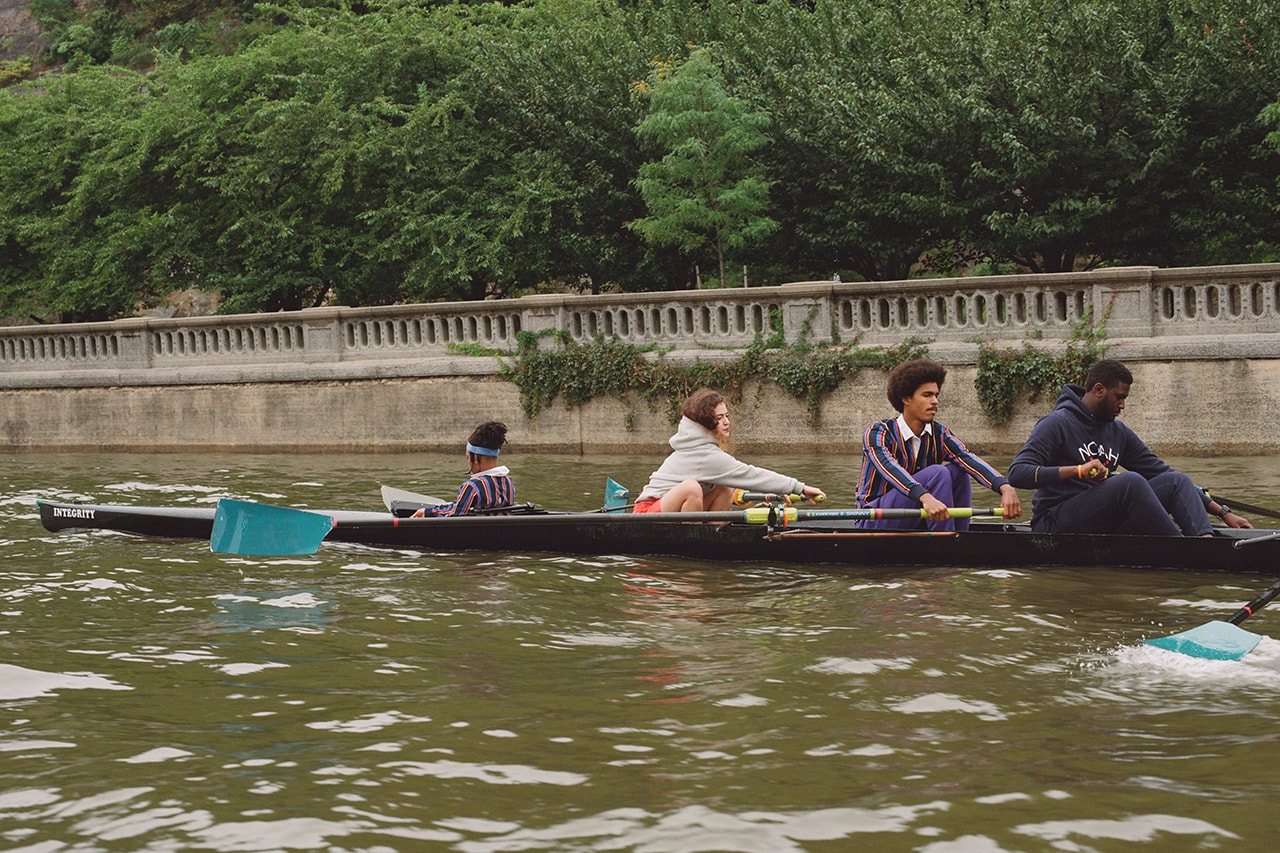 3 of 6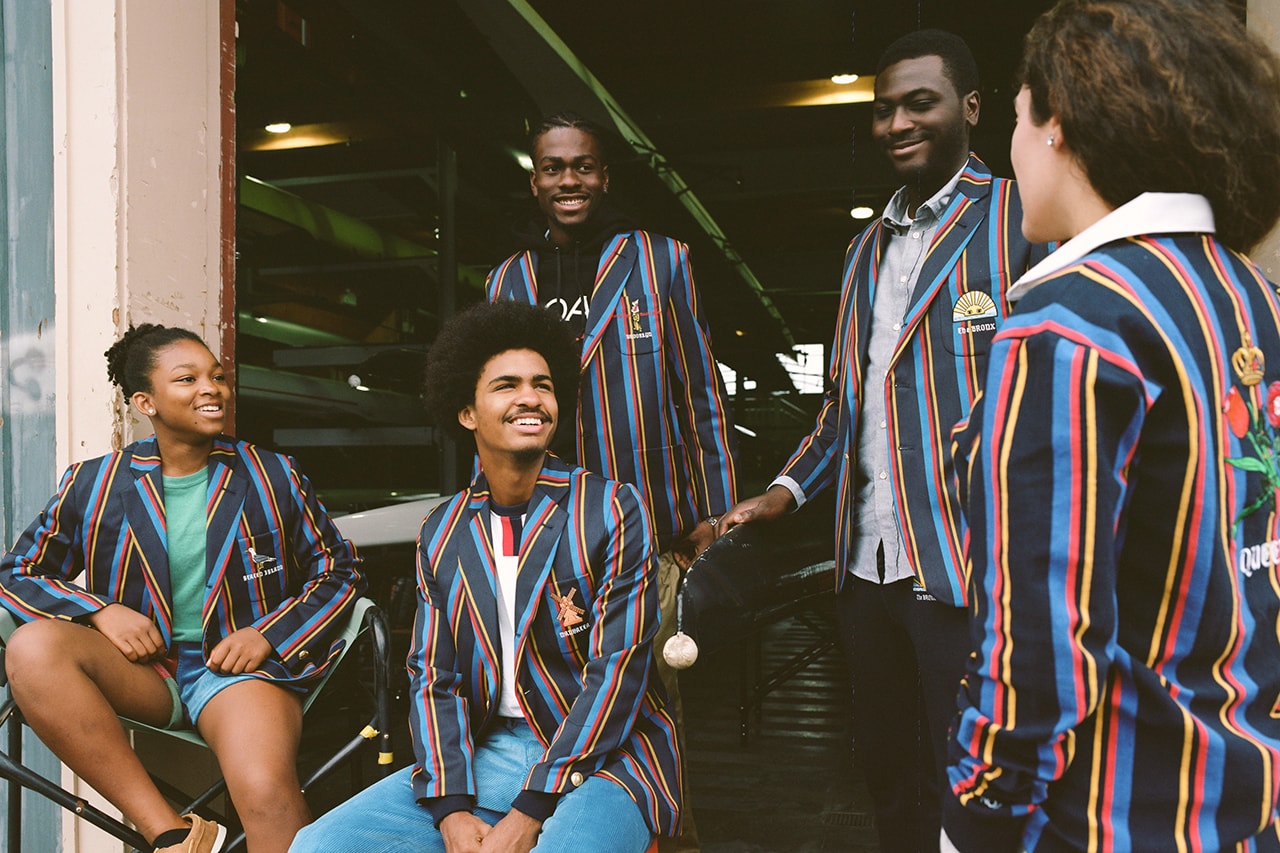 4 of 6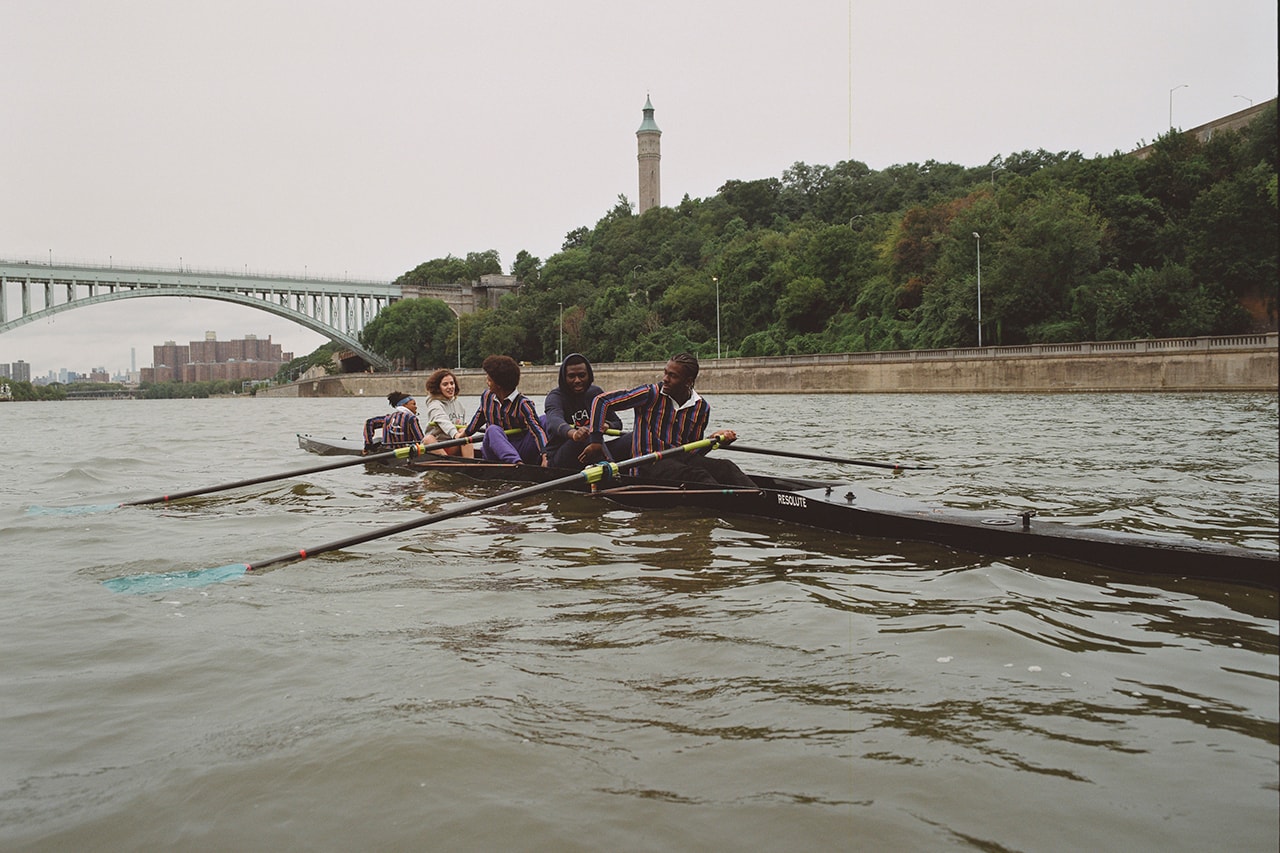 5 of 6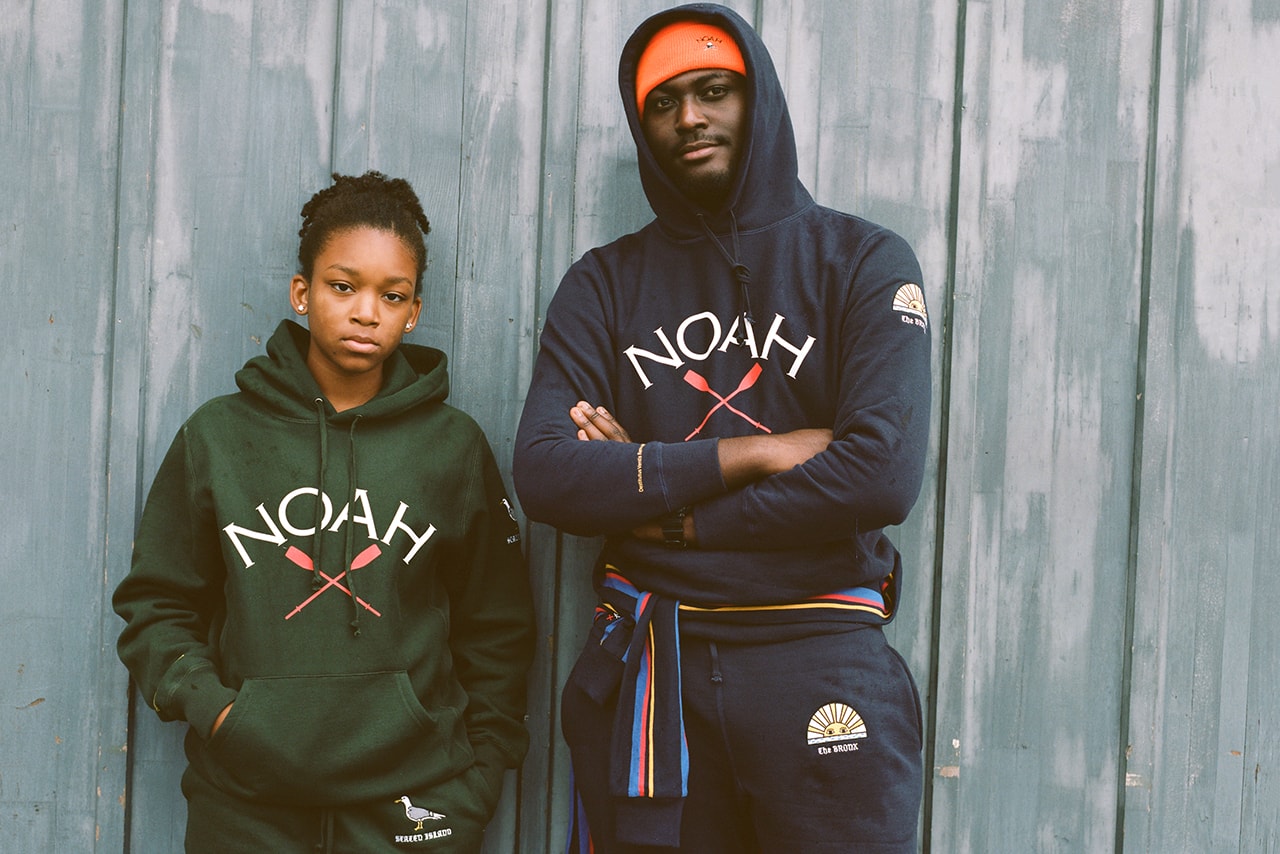 6 of 6