Odell Beckham Jr. Latest Cleats Are Covered in Mini Swooshes
How many Swooshes are on these?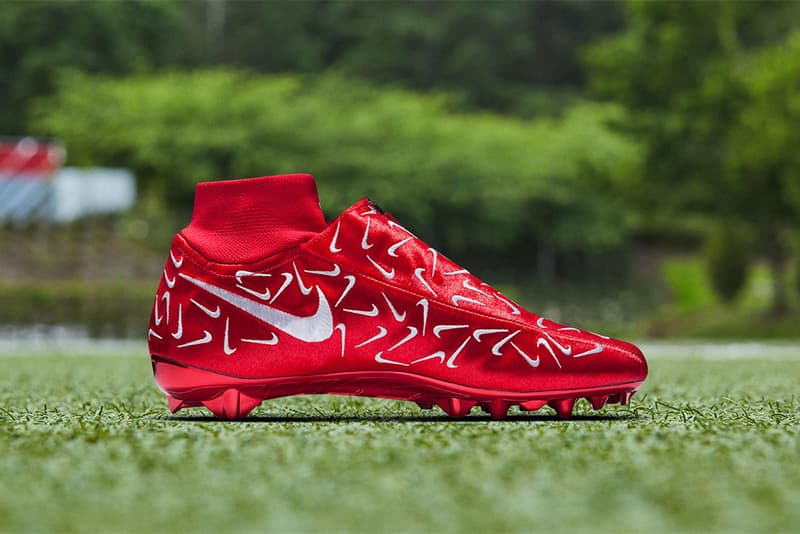 1 of 2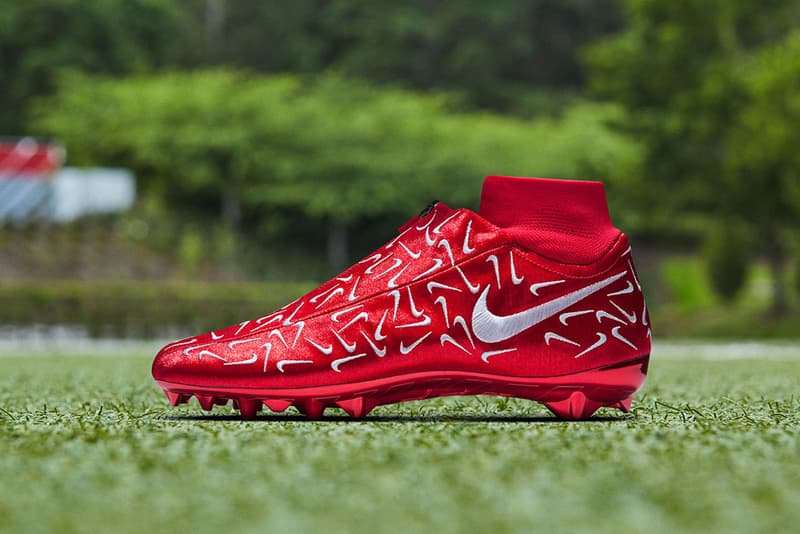 2 of 2
Just weeks after Nike unveiled a pair of custom Uptempo hybrid cleats for Odell Beckham Jr., the footwear brand is back with one of its most whimsical customs to date. Now on to its eighth pregame cleat for OBJ's 2018-19 season, Nike NFL has elected to go all out with branding on this one; flipping and reversing a number of its signature Swoosh logos (in miniature size), on top of a larger Swoosh logo on the uppers of the cleat.
This custom cleat is essentially Nike's OBJ week three pregame cleat, but where that one saw a clean satin-red upper, this latest one sees a plethora of embroidery. Both versions share a sleek zipper sheath that holds the shoelaces. Those watching the Sunday Washington versus New York pregame would have been fortunate enough to have seen these Nike OBJ customs in action.
For more footwear news, Li-Ning unveils an upcoming basketball shoe that looks a lot like the adidas Crazy BYW X.