McLaren Unveils the "Speedtail" Hypercar
A shape inspired by teardrops.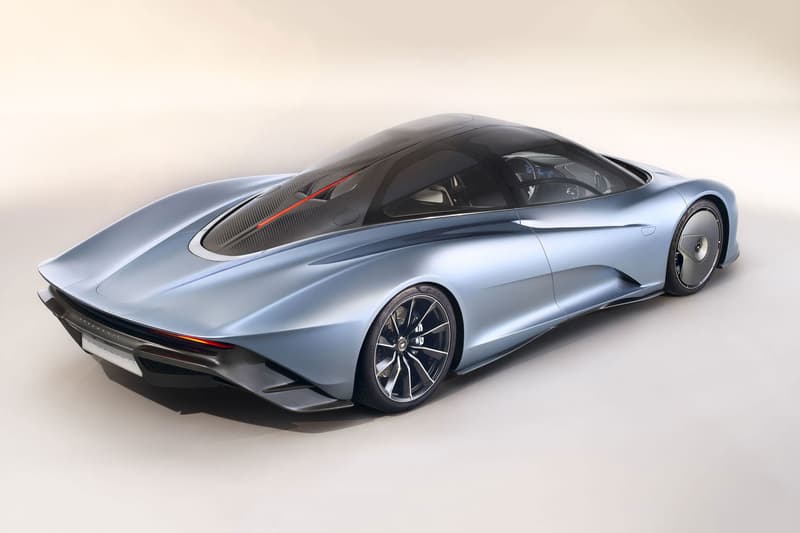 1 of 13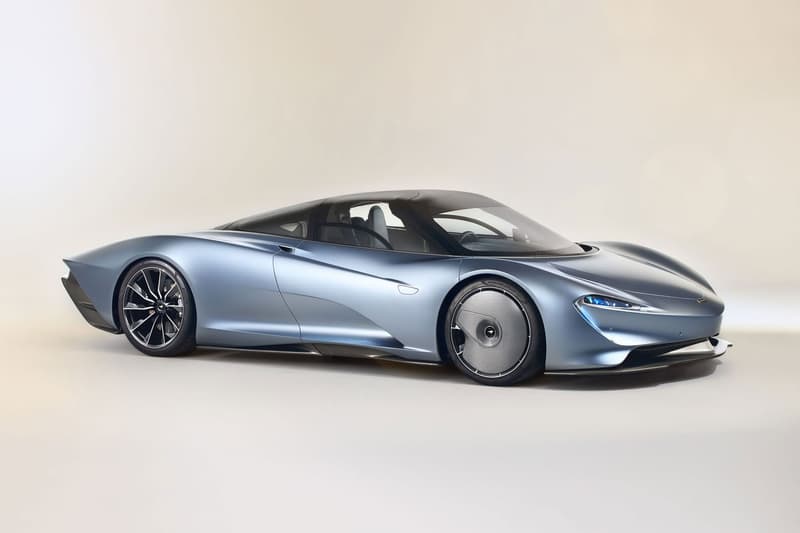 2 of 13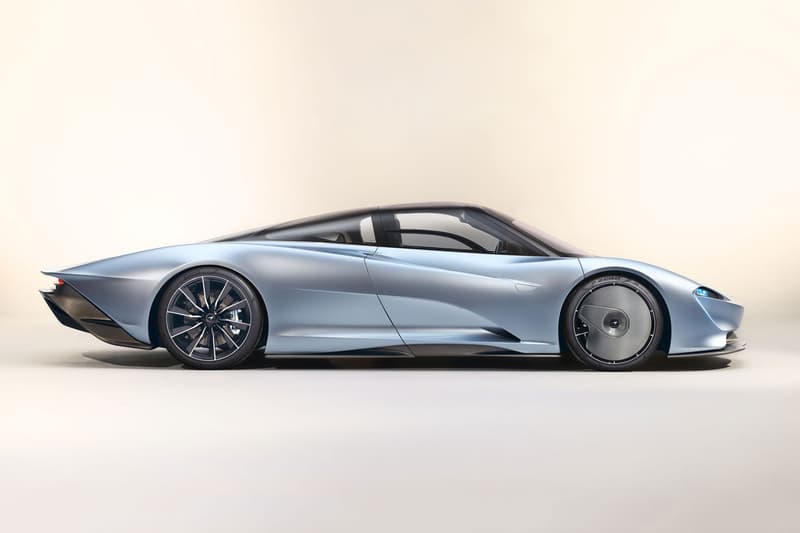 3 of 13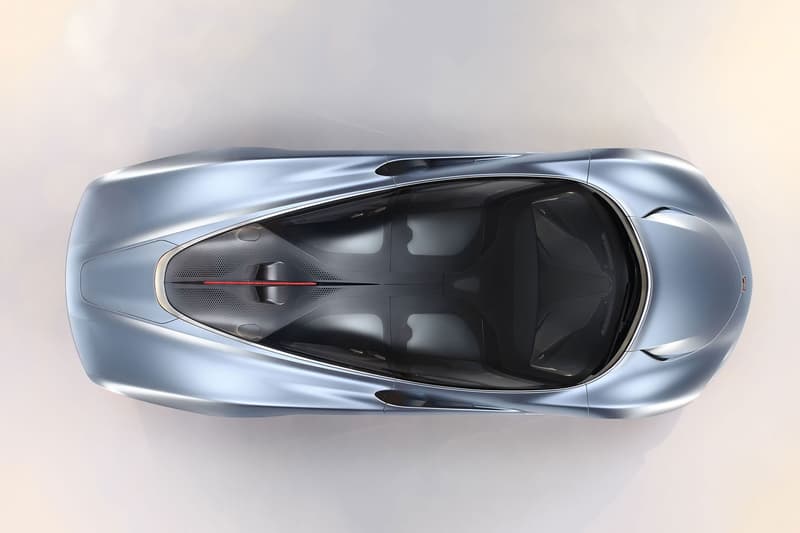 4 of 13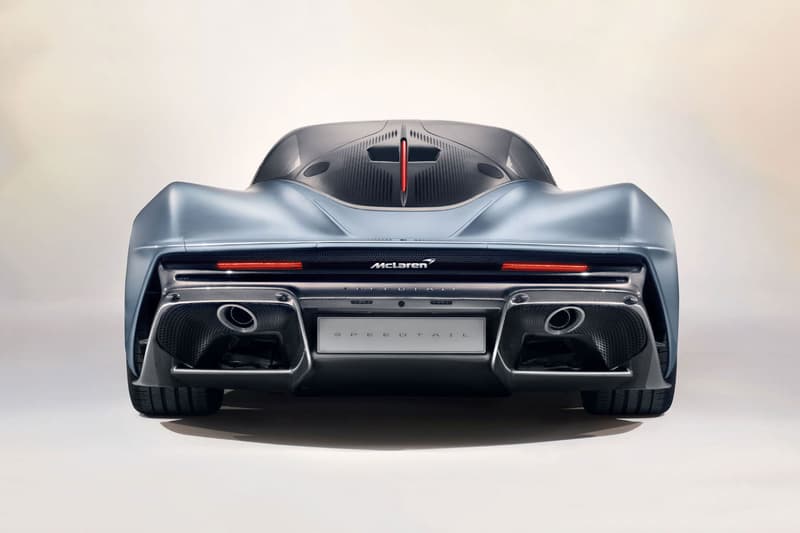 5 of 13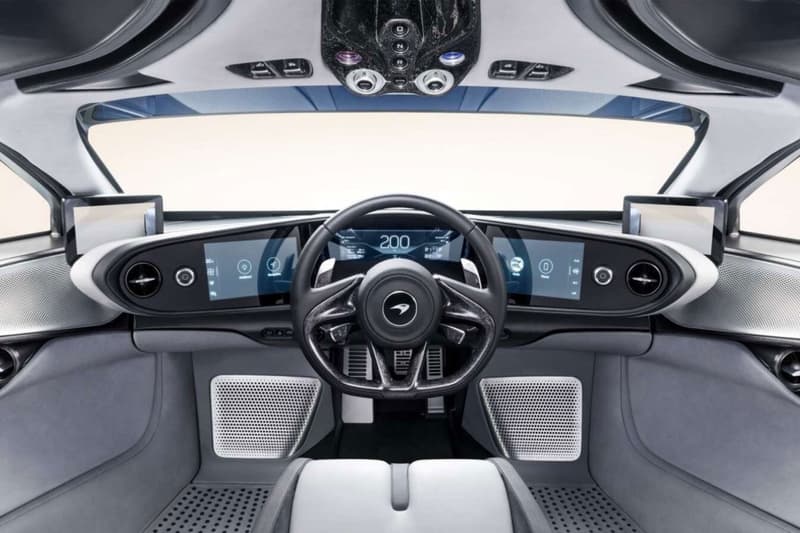 6 of 13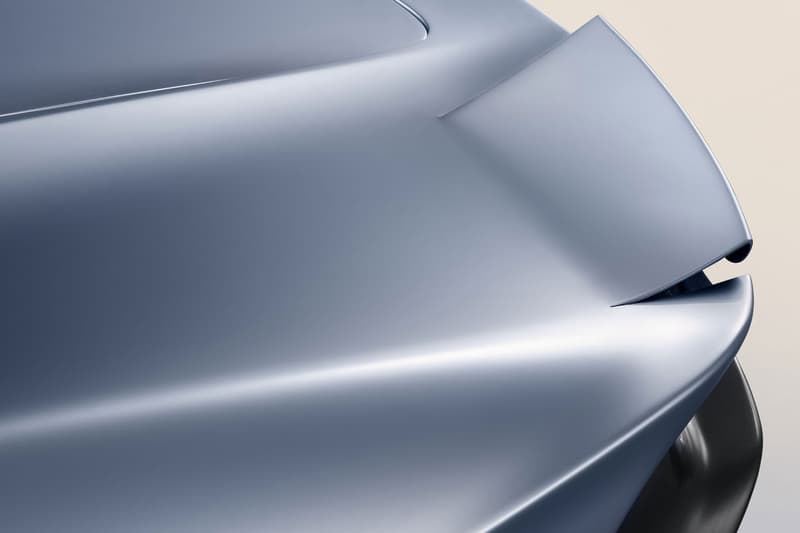 7 of 13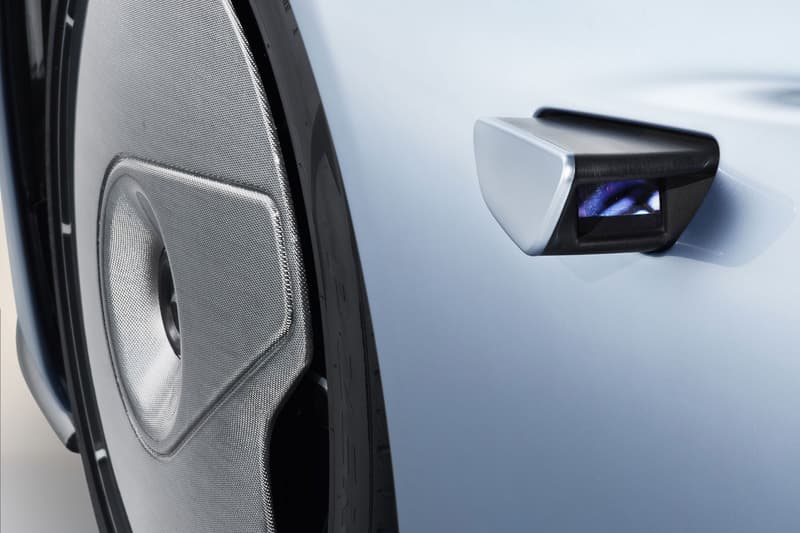 8 of 13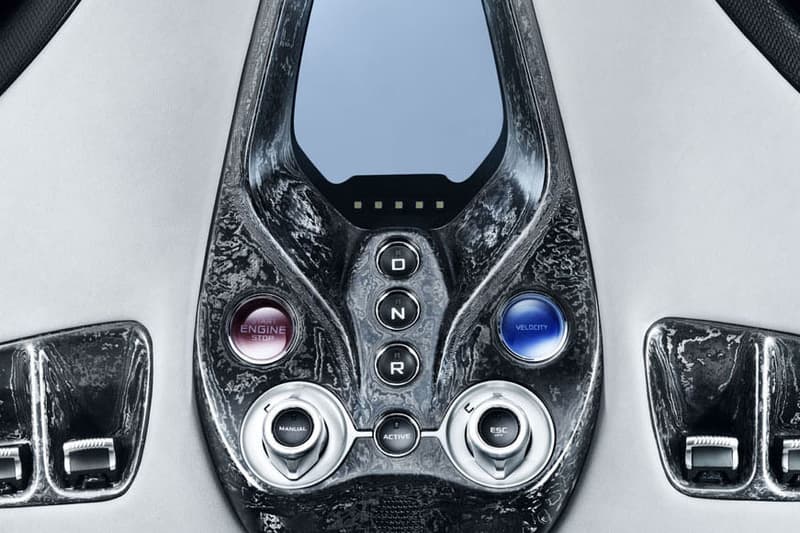 9 of 13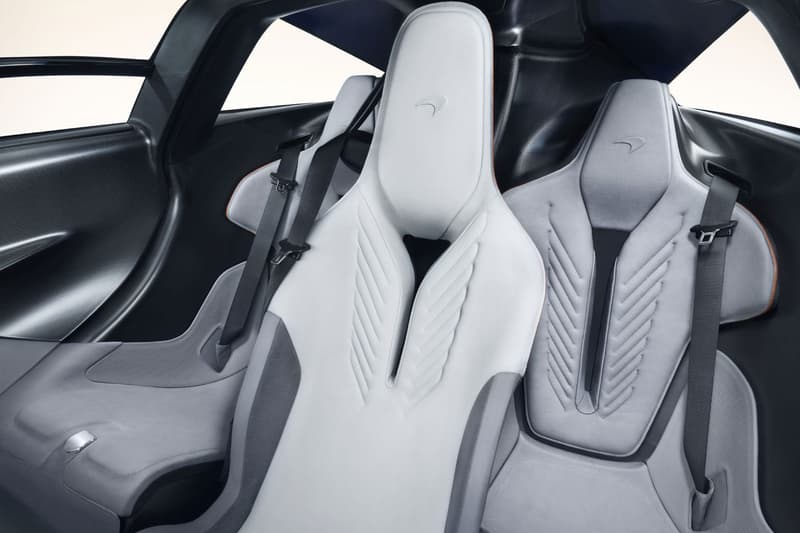 10 of 13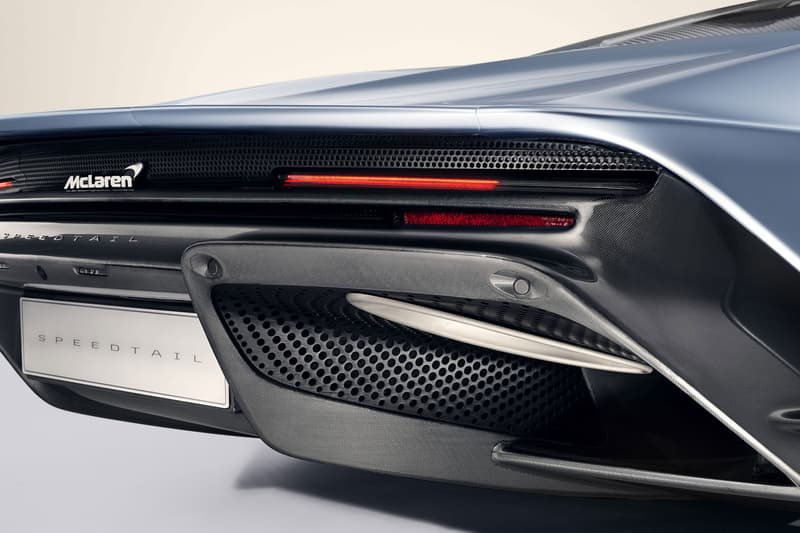 11 of 13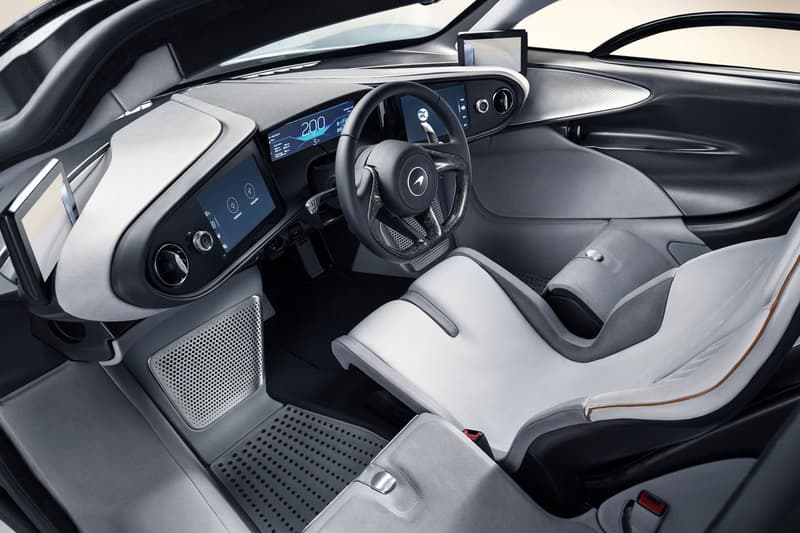 12 of 13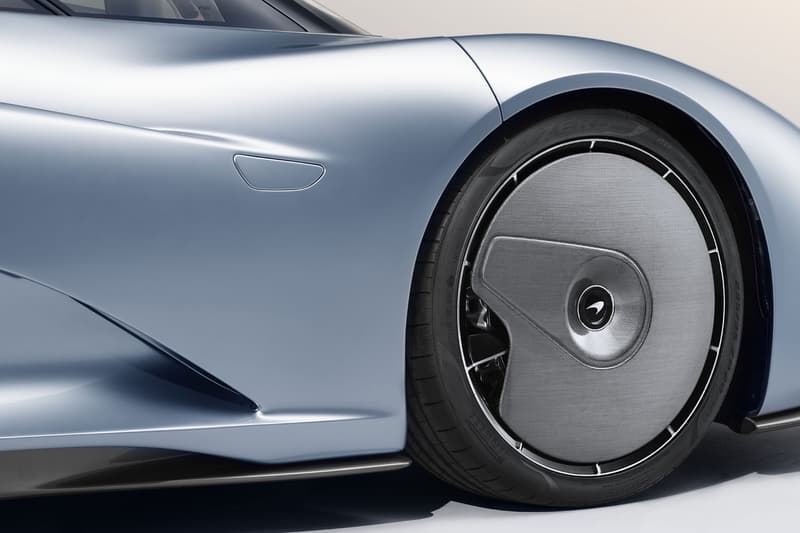 13 of 13
McLaren has just unveiled the Speedtail, which now holds the title as the fastest McLaren road car to date. The hybrid powertrain puts out over 1,000 BHP, and has a top-speed upwards of 250 MPH. The supercar can go from 0-186 MPH in just 12.8 seconds, and features various drive modes. In "Velocity Mode," the powertrain is optimized for speed, and shifts the retractable parts for optimized aerodynamics, including the rear-view cameras and active spoilers. When the active-suspension lowers the car, the highest part of the vehicle is 3.7 ft tall. Everything about this vehicle's sophisticated design is made for high speeds, including the teardrop shape, which McLaren notes the as "nature's fastest moving shape." The vehicle's body uses much carbon fiber, including the aero-covers on the front wheels. The finish of the body is made in "Speedtail Silver," a nano-metallic paint that with a molten effect.
The futuristic cockpit resembles that of a plane, with a single, centered driver's seat — similar to the old McLaren F1 road car. The digital dash replaces the analog gauges of the past, adding the rear-camera displays on both sides of the driver. The push-to-start, and gear-select buttons are located above the driver's head, but one of the most impressive functions is the electrochromic glass windshield, which can be darkened at the push of a button.
Only 106 of the McLaren Speedtail will see production, and the hypercar will cost £1.75 million pounds, or $2.24 million USD (with current exchange rates). While all of the cars have already been purchased, one-third of the owners are located in the states, where the seat configuration do not comply with safety regulations, forcing the buyers to apply for a 'show or display' permit.
Check out the full gallery above, and don't forget to check out the latest Automotive news.