London's No 1 Poultry Building Gets Revamped Into a WeWork Space
The postmodernist building by James Stirling reopens under the co-working giant.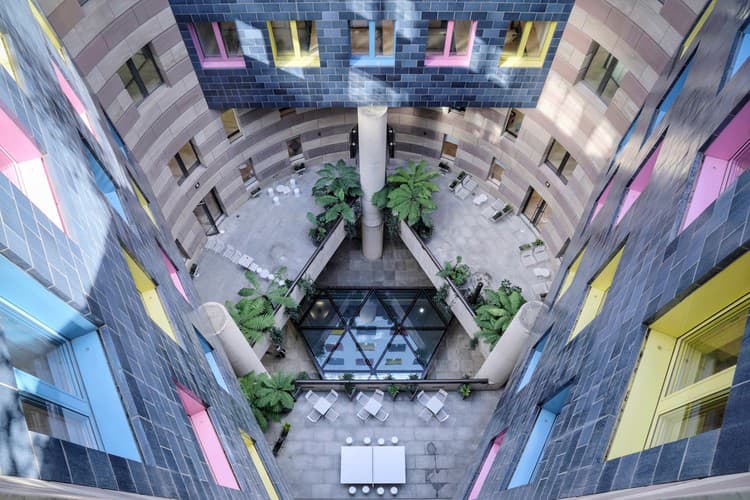 1 of 6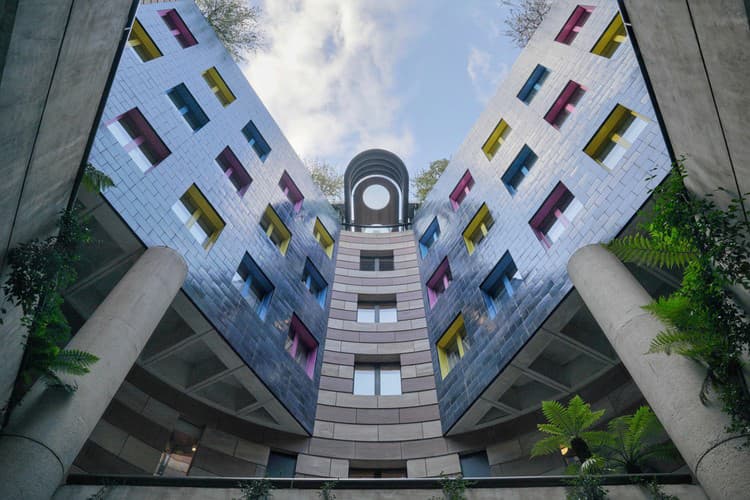 2 of 6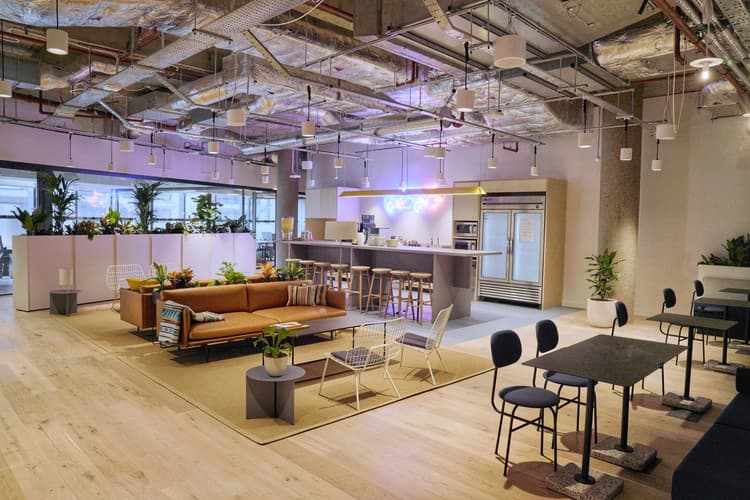 3 of 6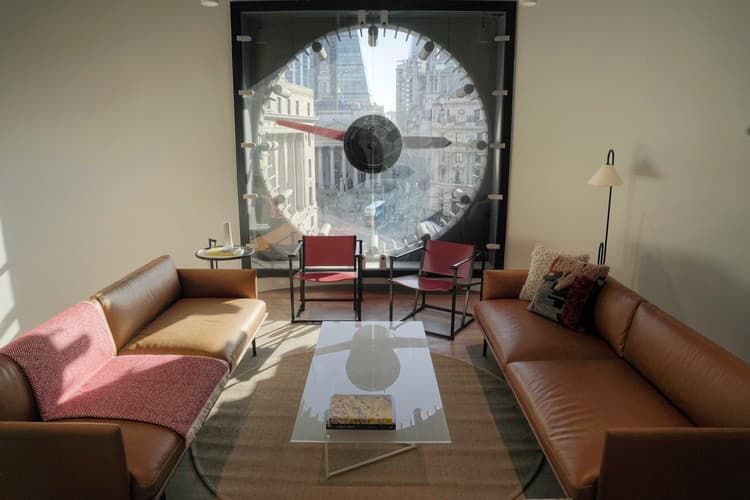 4 of 6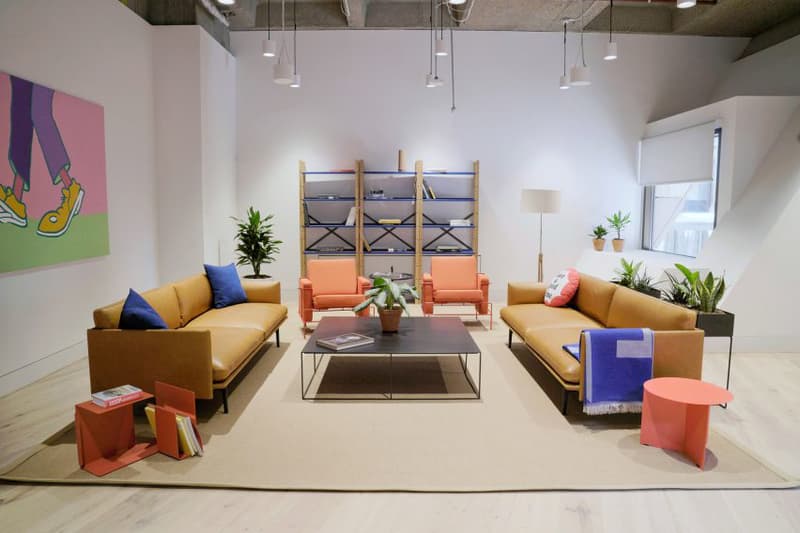 5 of 6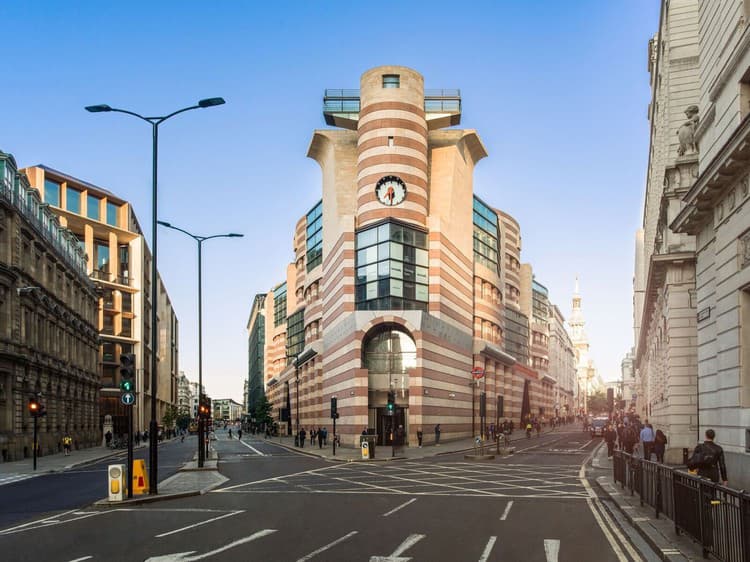 6 of 6
Designed by British architect James Stirling, the postmodernist building at the intersection of Poultry and Queen Victoria Street in London's financial district has remained one of the most iconic structures in the city. Completed in the late '90s, the pink and yellow limestone masterpiece became the youngest building to receive a grade II* listing by the government in 2016, saving it from a major renovation and keeping its recognizable facade.
Now, the mixed use commercial and retail space has turned into the 28th London location for WeWork's latest expansion. The co-working startup's team embodied the building's bold colors and interesting forms to guide the interior design, as well as harnessing the natural light and proximity to Bank Junction.
WeWork's Arts and Graphics team also took the liberty to create custom artwork that playfully nods to the people and features around the building. Amenities include wellness centers, boardrooms and lounges that highlight the space's eye-catching blue-tiled rotunda. Take a closer look at the renovated structure in the gallery above.